How to Bring Maine Made Touches to Your Meeting
Make Your Maine Meeting Special with Local Services
Maine Made Crafts, Cocktails, and Creative Touches
The key to a successful meeting or convention is keeping attendees engaged. When you choose to host your event in Maine, you can take it from ordinary to extraordinary by including Maine-made touches. Keep reading to learn how to bring the essence of Maine to your meeting!
---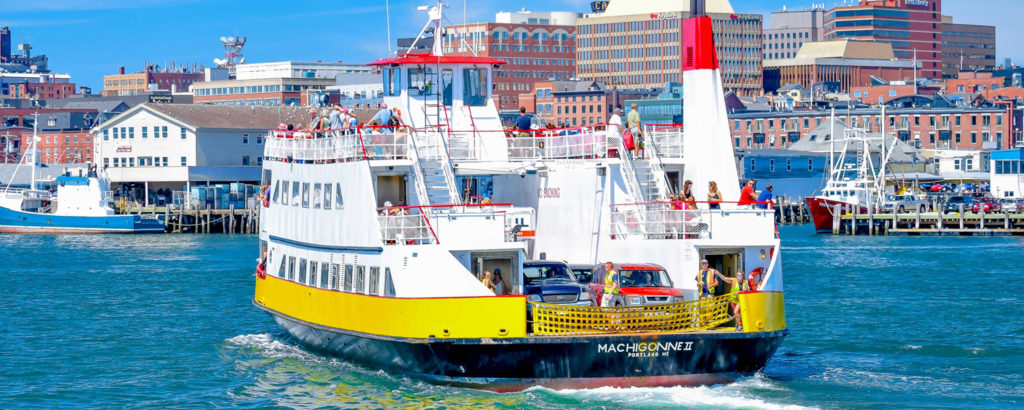 Picture Above: Casco Bay Lines Ferry Out on the Water, Photo Credit: Peter G. Morneau
Find a Maine Partner to Help Host Your Meeting
Want to bring the best of Maine to your meeting? Why not find a local Maine company to partner with? Your partner could be a popular local boutique, a well-loved historical museum, or a tour company. With a partner, it becomes much easier to incorporate classic Maine touches. These could include keychains, coupons to encourage off-site travel, a cooking class held at their location, and more! Giving your attendees a little taste of Maine will make them love it.
---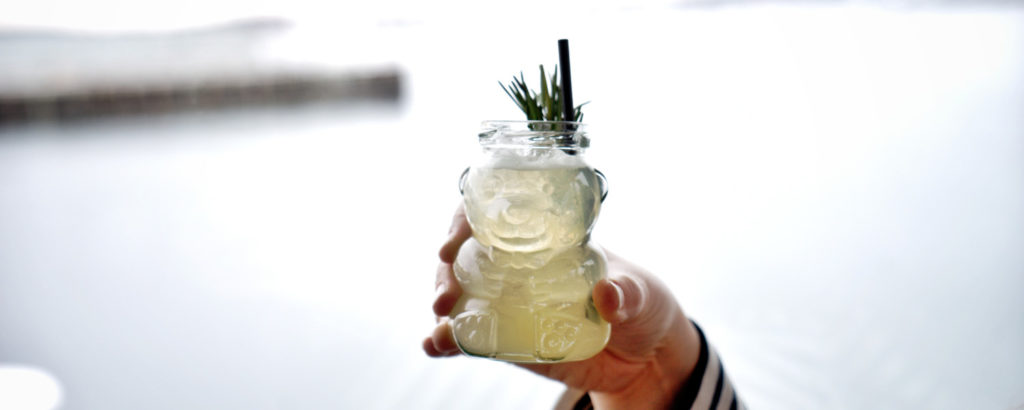 Picture Above: Gummy Bear Cocktail at Luke's Lobster, Photo Credit: Capshore Photography
Feature a Signature Maine Cocktail at Happy Hour
Give your meeting an edge by hosting a happy hour for attendees. Happy hours are the perfect time for attendees to network and mingle. Lean into the best things that people love about Maine by featuring a signature cocktail. Some ideas include a blueberry martini, a twist on a rum and coke that features Moxie instead, or a maple syrup-inspired Old Fashioned. Make sure that the ingredients used in your signature cocktail are made in Maine, setting it apart from any other cocktail you may be offering to guests and attendees.
---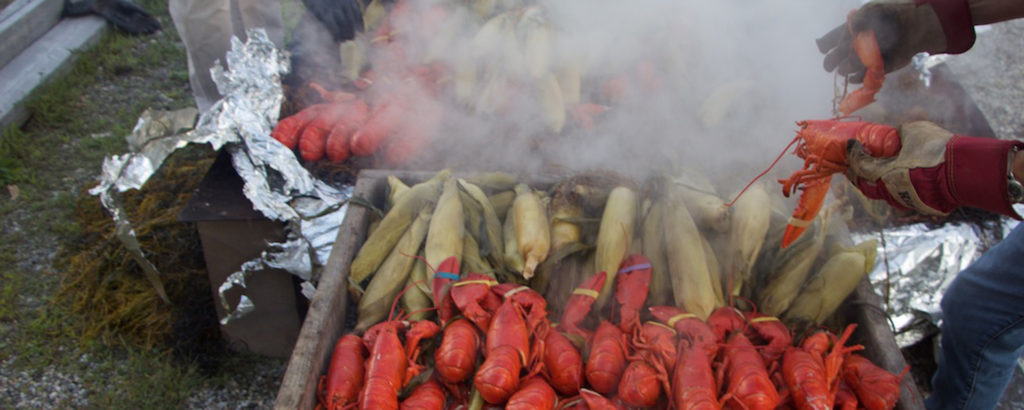 Picture Above: Gritty's Lobster Bake. Photo Courtesy of Visit Freeport
FULL YOUR MENU WITH MAINE STAPLES
Are you looking for a way to impress attendees and make them want to come back year after year? Treat them to a classic lobster bake! Go all out and host a lobster bake with all the fixings: fresh lobsters, baked potatoes, steamers, corn on the cob, mussels, clam chowder, and some whoopie pies to end on a sweet note! Lobster bakes are only partially about the food, so take advantage of this perfect opportunity to enjoy one on one time with meeting attendees.
Bonus points if you host your lobster bake on the coast or right by the beach to give the quintessential Maine experience to your attendees! If hosting a lobster bake for a large meeting sounds daunting, it doesn't have to be. Consider a private event venue for the lobster bake, such as House Island. Having help with logistics will help you let your hair down and enjoy the best that your Maine meeting has to offer!
How about tricking out a one-of-a-kind culinary experience in Portland with award-winning chefs, Matt Ginn and Colin Wyatt? Book, plan, and taste an exemplarity menu crafted to perfection based on your guest's needs and appetite alongside 58 Culinary.
---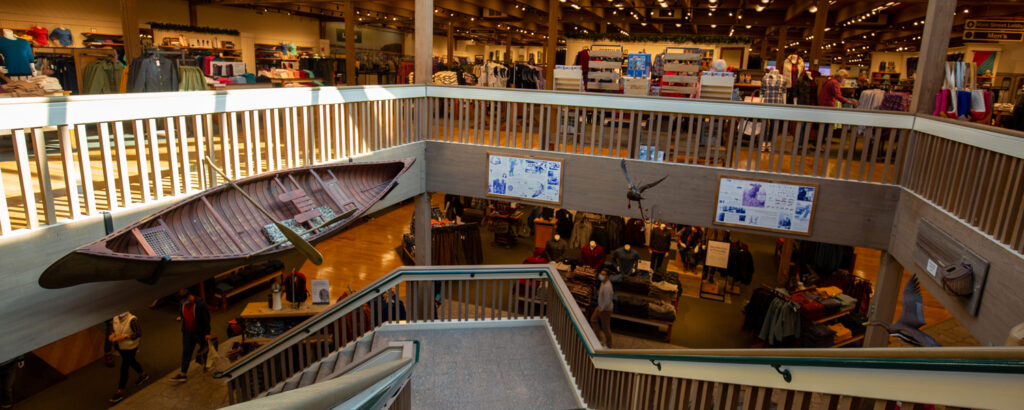 Picture Above: L.L.bean Interior Photo Credit Serena Folding
Gift Locally Made Products in Swag Bags
Meeting attendees may not admit it, but most love the swag bags they receive for going to conferences and meetings. The tricky thing is how to create a swag bag that's memorable and useful. One great way to incorporate Maine-made touches into your event is by putting locally made products in your swag bags. Think of small but meaningful items that attendees can easily bring back home.
The last thing you want to do is invest in some fantastic Maine-made products and then realize they can't go through security. First things first, find out what the TSA requirements are for liquids. Then, determine what you'll put in your attendee swag bags if you're giving them out. Swag bag items could include small jars of blueberry jelly, local Maine jewelry, a candle that smells like the ocean, goat milk soap from a Maine farm, or a wool blanket. Another way you can add some Maine flair is by making your swag bags a local tote bag, either with nautical flair or a classic canvas tote that features the name of your meeting and branding.
---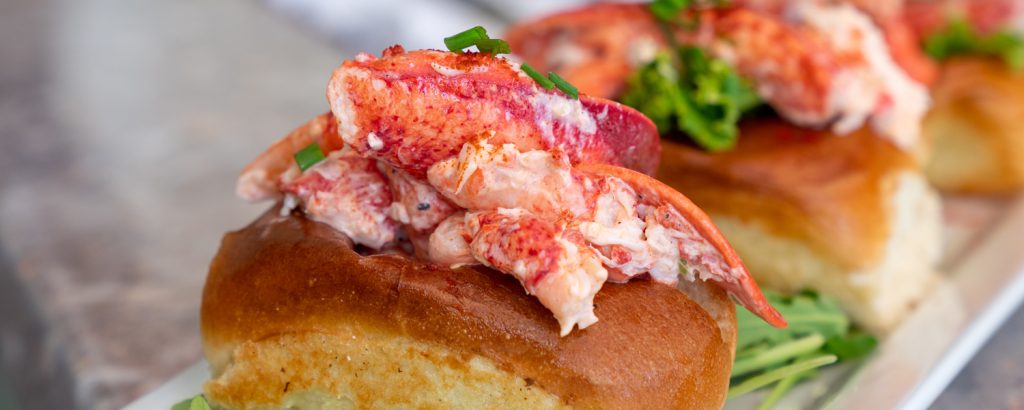 Picture Above: A Row of Mini Lobster Rolls on Peaks Island, Photo Courtesy of Kirsten Alana
Offer Portable Grab and Go Maine Snacks
Everyone gets hungry attending meetings and conferences. Instead of offering the same old chips and snacks that people find back home, give them something different. Try offering portable grab-and-go Maine snacks. If you host your event at a hotel, work with the event staff to provide brands only found in Maine. With this unique Maine-made touch, attendees will get a taste of the area without leaving your event.
---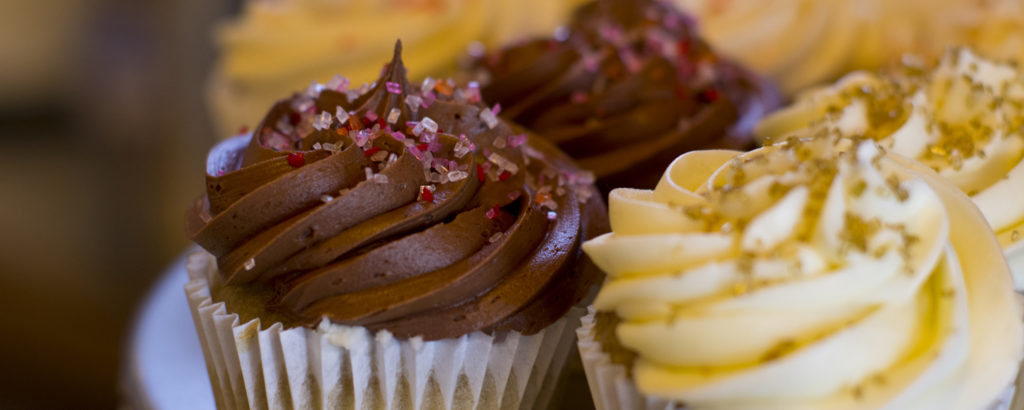 Picture Above: Tray of Vanilla and Chocolate Cupcakes, Photo Credit: Cynthia Farr-Weinfeld
Appeal to Everyone's Sweet Tooth with Artisanal Chocolates + Baked Goods
Maine is incredibly well-known for having a robust and flourishing restaurant scene. But this goes well beyond just eating out. Here in Maine, you'll find there are several great chocolatiers. There's no shortage of excellent choices, from truffles to hot chocolate bombs and bars made with fruits and even flowers. Consider making some of these delectable chocolates available throughout your event. They may be a tasty addition to your swag bags, a perfect complement to your signature cocktail at happy hour, or a luxurious pick-me-up for attendees moving in between sessions and panels.
---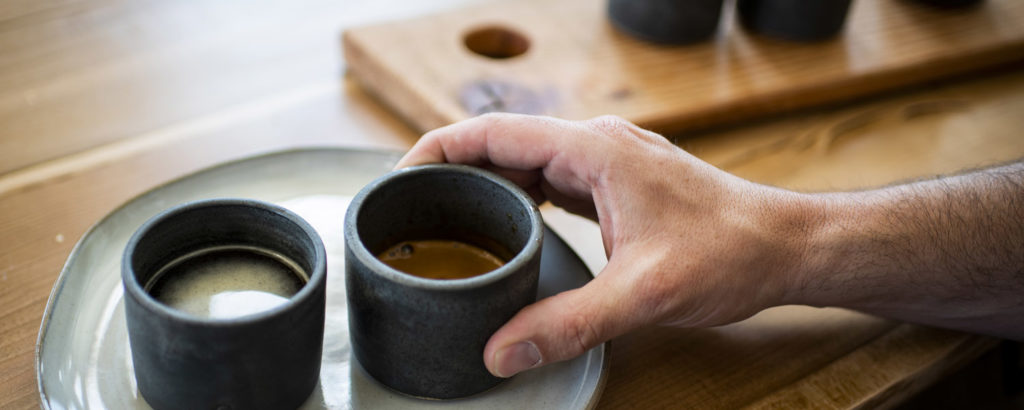 Picture Above: Coffee by Design Freeport, Photo Credits: Capshore Photography
Provide Local Maine Coffee During Breaks
If your meeting starts early, your attendees will need some caffeine to kick-start the day. Serve-up local Maine coffee before sessions and during breaks. It's a subtle way to inject some Maine flavor into your event. Local coffee houses like Coffee By Design take the hand-crafted artistry seriously. Indulge in their specialty coffees with traceability, connecting each sip to the dedicated farmers or communities behind it.
Your attendees will be more alert and focused while enjoying the best that Maine coffee offers. If your meeting takes place over several days, think about serving different types of coffee to get a sense for the variety across Greater Portland, Maine.
---
By trying some of these ideas, you'll have no problem adding a little Maine-made flavor to your event! Need more ideas about how to make your Maine meeting better? Contact Visit Portland to learn more about how we can help and to request our free event planner's guide!