4 Seasons of Maine Wedding Inspiration
If you're newly engaged or planning a wedding in Maine, you're surrounded by endless amounts of inspiration! Not sure where to begin? Keep reading for four seasons of Maine wedding inspiration!
---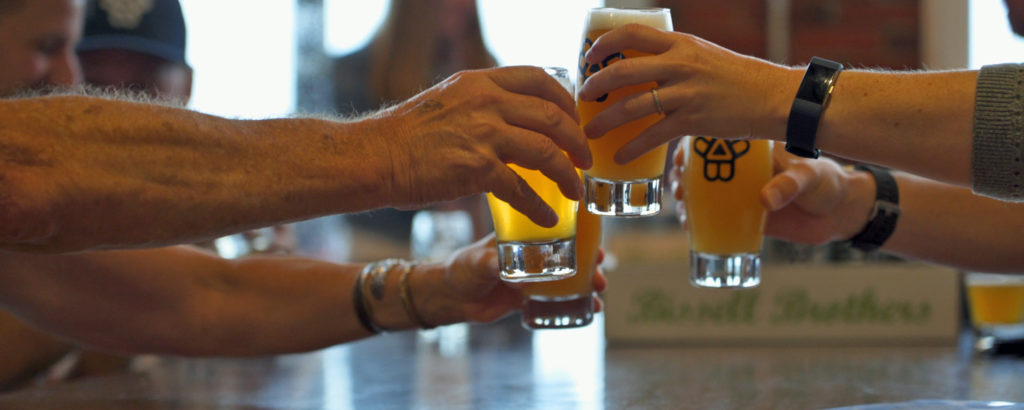 Winter Wedding
Try an Intimate Ceremony
From the mountains to the sea—there is no city street or forest trail that doesn't look more magical covered in a dusting of snow. If you love Maine, you'll LOVE Maine in the winter. All the activities of our summer season with none of the lines or wait times. Try a small but intimate ceremony that will allow you to capture the best of this chilly but beautiful season. A typical winter wedding may conjure images of icy surf, snowy coastlines, and plenty of flannel to keep you warm. This kind of Maine winter wedding is for the couple who loves the playfulness and fun of our winter season.
Live in the moment while cutting the cake or walking down the aisle in the snow while wearing classic L.L.Bean boots. These are the details that your photographer/videographer will capture, making your wedding a special memory you will always carry with you.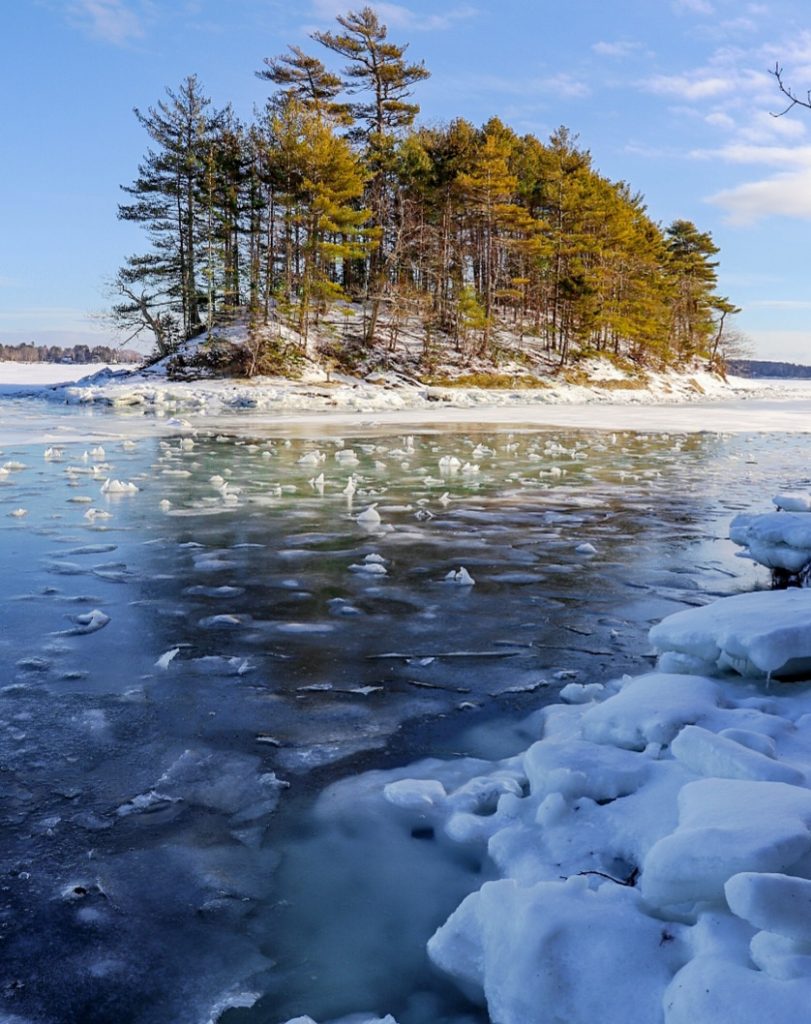 A small, intimate winter ceremony will allow you to spend time with your guests. Whether that means ice skating or hitting the slopes before the big day. You'll have no problem with this when you choose an excellent photographer who will tell your wedding story instead of what is on the surface. Your pictures will say everything you want them to without saying a word.
Spring Wedding
Find Your Urban Oasis
Our world comes alive in the springtime. When the snow melts, the flowers bloom and the warm sea air revitalizes the region. There's simply nothing like a wedding that incorporates the very best parts of Maine in the spring. You'll find charming spots sprinkled across downtown Portland that drop you in the middle of the action, but still allow you to slow down and experience the intoxicating perfumes and tranquility of regrowth in the great outdoors. It is truly the best of both worlds.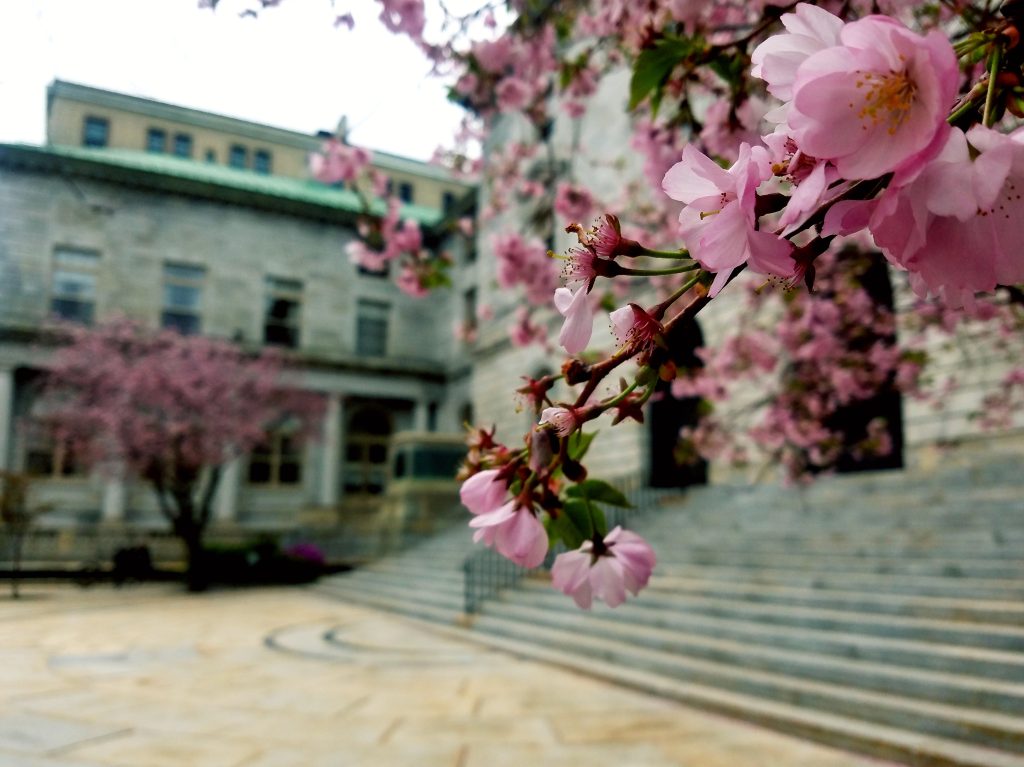 In the spring, you'll find chic and luxurious wedding venues just steps away from growth and blooming gardens. Think of it as your little secret, secluded yet accessible. Accommodations like Inn By The Sea are just minutes from downtown and provide sandy beach access and lush grounds. Or hop across the bay to your own private island oasis at Fortland.
Summer Wedding
Get Married on a Boat
Plenty of couples dream of getting married on the coast, and why not? The water makes a perfect backdrop as you say your vows and commit to forever with your person. But if simply having the water as a backdrop isn't enough, you could always take things one step further by getting married on a boat. After all, one of the things that makes Maine such a fantastic place to live, play, and work is that it's multifaceted.
It's never been easier to charter a private boat and have a wedding on the ocean. Want to get married on an authentic wooden lobster boat? Check out Casco Bay Custom Charters for charters available for 6, 28, and 37 passengers. Choosing a Casco Bay Custom Charter will set your wedding apart from anyone you know.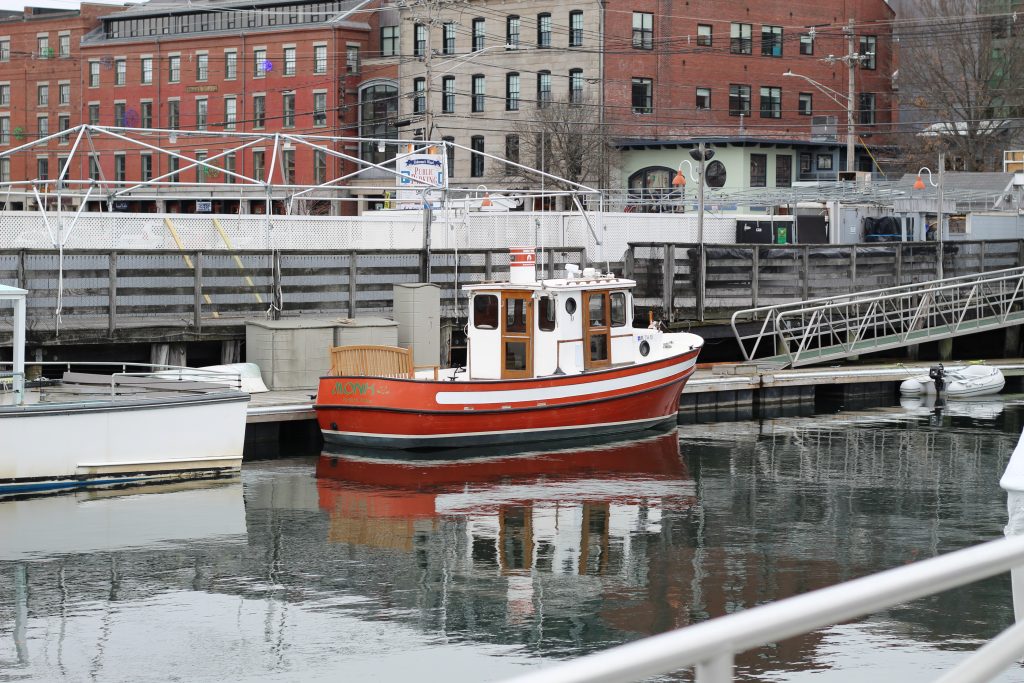 Love the idea of saying I do on a windjammer? Look no further than sailing with Portland Schooner Co. Whether you choose to be wed on a schooner or sail into your ceremony on one, you'll make a statement that will make your heart sing. From the ocean to the farm-to-table movement and natural wildlife almost everywhere, it's no wonder that Maine is Vacationland. For an authentic Maine experience, getting married on the ocean is the next level.
Adventurous weddings have never been more popular, and there's something so special about knowing that you made your dreams come true when you got married. Wouldn't you and the person you love prefer to start the next chapter of your lives doing something that excites you instead of something that everyone else has already done?
Fall Wedding
Embrace the Changing Leaves
There's simply nothing like Maine in the fall. The leaves changing to golden, red, and yellow are magnificent. Fall in Maine is one of the best seasons for wedding inspiration because it's unlike any other. Colors are brighter, the air is crisp yet not cold, and it's still lobster roll weather, which is a must at any Maine wedding. It's a season for the whole family and your squad. Check out our fall friends weekend ideas for your pre and post wedding celebrations.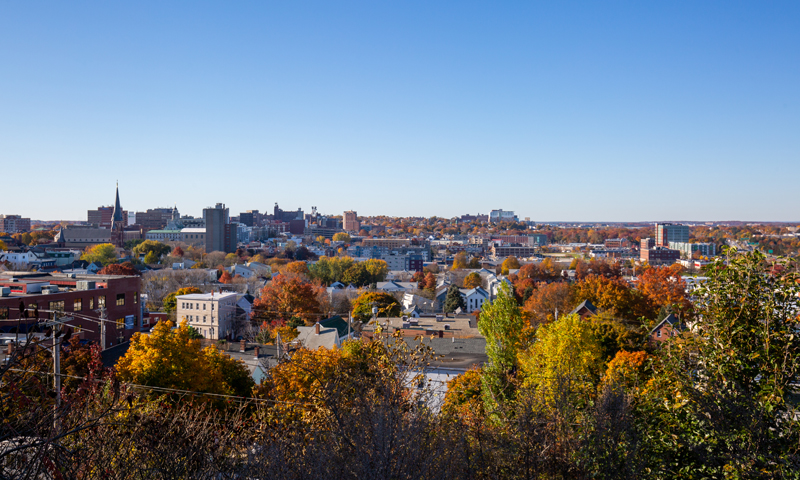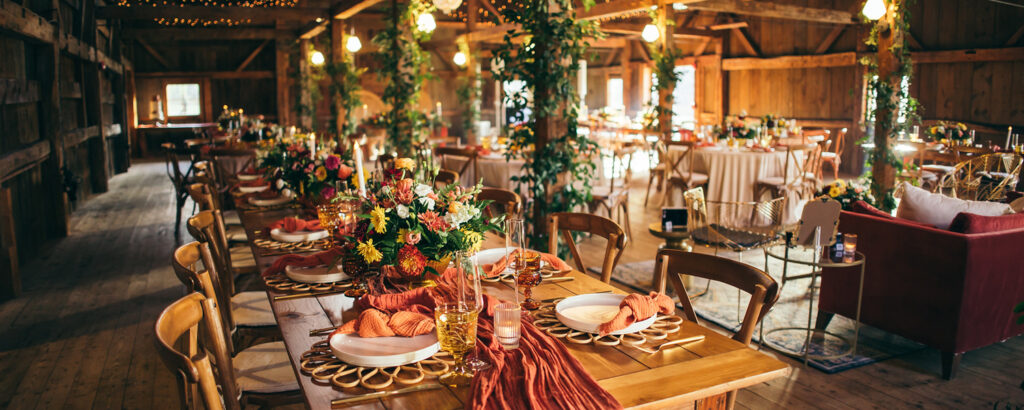 There is no better time for a barn wedding than in the fall. Cunningham Farm Events, located north of Portland in New Gloucester, offers the most picturesque fall backdrop for your wedding. With over 90 acres of land and three different barns, you'll be able to create the fall wedding of your dreams.
Although a classic Maine wedding may include the coast, you may find plenty of inspiration in other parts of the state if you only look. With endless possibilities, now the question is, where will you choose to get married in Maine? Need more wedding inspiration? Contact Visit Portland for all your wedding needs in Maine!
---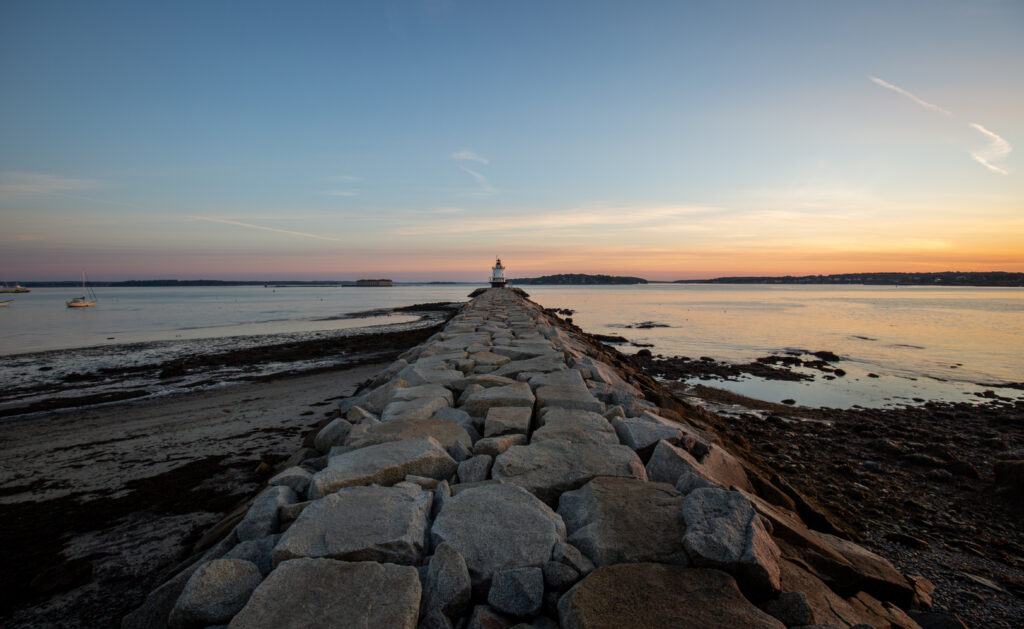 MARRY IN MAINE
Whether you're planning an intimate destination wedding, a full family affair, or eloping for a romantic getaway—consider Maine and all its coastal, luxury, and adventure options.