Media Library for Meeting/Event Planners
Looking for a way to reward your employees or host a memorable team building experience? With miles of breathtaking coastal scenery, gorgeous inland vistas, and attentive hospitality staff and local vendors, Maine is an ideal group destination.
Since Maine is one of the nation's great outdoor playgrounds, you may want to combine your meeting or convention with an exhilarating recreational outing. Or let your group discover their own adventure; just knowing what's available to them is likely to make them more eager to attend your event.
You'll also find a bevvy of accommodations from historic to modern marvels. Hotels with European influence, ones firmly rooted in Maine culture, and both boutique places to stay and large chain hotels.
Your delegates may want to extend their stay in Maine with a variety of pre- and post-conference trips. Our team can suggest day trips or week-long outings—from the mountains to the sea, there's so much to discover and many opportunities to turn a business trip into a real vacation.
More Than Meeting Space
Suggested Itineraries
Looking for a destination to take beyond the board room? If your guests bring spouses and kiddos along for the ride, Greater Portland is perfect for extending your work trip and turning it into a vacation to remember.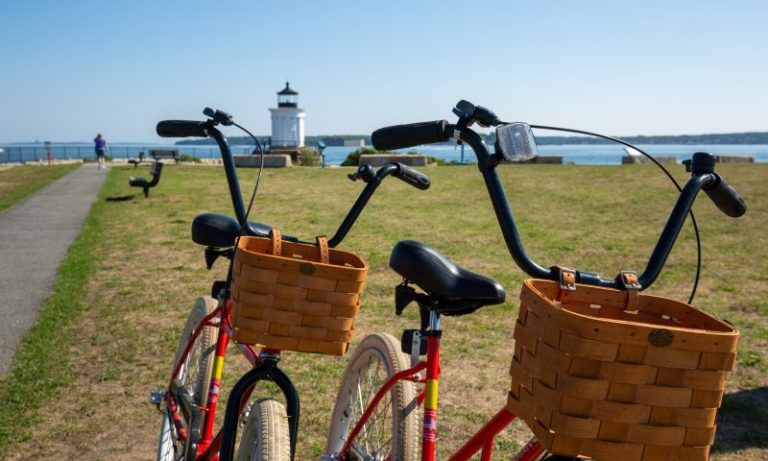 Explore the Region
Neighborhoods + Area Towns
Explore our city by the sea, charming area towns, and vast Maine regions. From the coast to the shore to the Maine wildness—there's no limit to the amount of great outdoors to explore. Whether you're looking for a way to embrace the destination with group meals or off-site excursions or looking for Bleisure potential for your guest you can hit the ground running in any direction.