5 Days of Unforgettable Summer Fun Across Greater Portland
From exhilarating outdoor adventures to uncovering retail treasures, discover the endless possibilities that await you in this charming coastal destination. Let's dive into the warmth and allure of summertime in Greater Portland—a haven where every moment promises extraordinary experiences and unforgettable memories.
---
Day 1: Dive Into the Working Waterfront + Portland's Old Port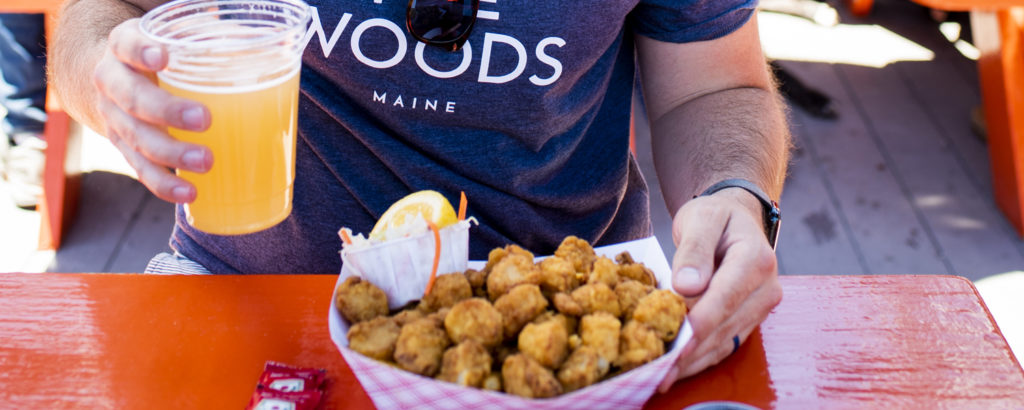 Start your adventure in Downtown Portland. Walk the cobblestone streets and explore the sights and sounds of our working waterfront. Build-up your appetite and indulge in a delicious culinary journey through the heart of Portland, Maine. Begin with a hearty bowl of chowder or a tempting seafood tower, showcasing the flavors of our coastal paradise. Portland is a seafood lover's haven, where every bite brings you closer to the essence of our coastal charm.
The best seat in the house might be our outdoor eats and rooftop bars. Outdoor dining is located all across Greater Portland whether you want to sit with a sea view or be dropped right in the middle of downtown amongst the charming historic, brick buildings. And when you're done, there's plenty of time to explore area shops and the tours + activities located around the region.
Day 2: Grab Brunch + Go Island Hopping in Casco Bay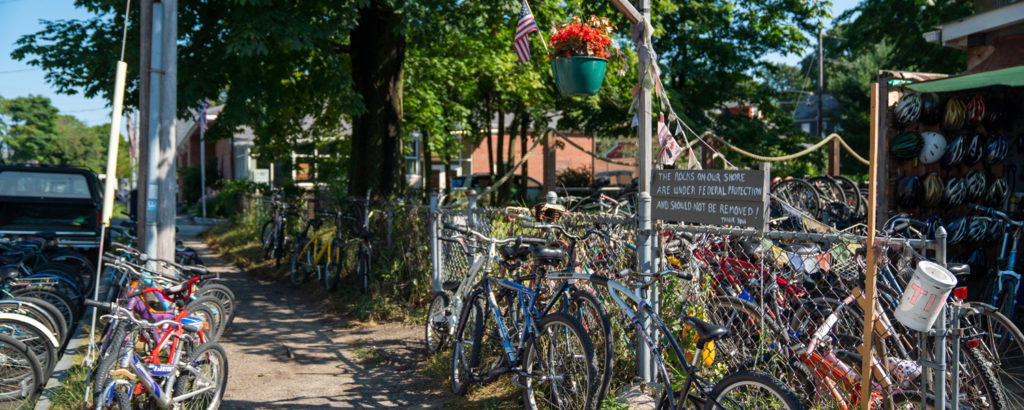 If you loved the nightlife and late-night entertainment, sleep-in and catch our world-class brunch scene on day two. There's restaurants serving-up brunch all over the city, so make sure to journey over to the Arts District, over to East Bayside, or up to Washington Avenue. Once you've gotten your fill, you can walk down to the working waterfront to pick-up the ferry for a daytrip to one of our local Islands.
Portland's Casco Bay Islands offer a perfect escape for those seeking a tranquil and captivating island experience. Discover the captivating Calendar Islands in Casco Bay, just a boat ride away from Portland. These picturesque islands offer a serene escape where you can immerse yourself in the natural beauty of the Maine coast. From enchanting lighthouses to idyllic beaches, each island has its own unique charm waiting to be explored. Travel times vary from 20 minutes to over an hour. When you're ready to head back to the mainland, just hop aboard the year-round Casco Bay Lines ferry for a trip back to Portland.
Day 3: Hike and Picnic at Bradbury Mountain State Park in Pownal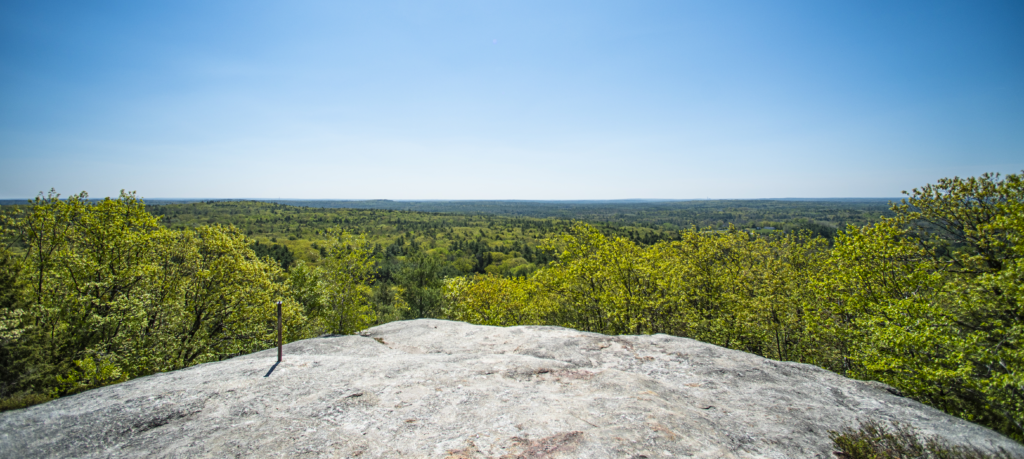 There's no shortage of trail walks, hikes, or mountain climbing you can do in southern Maine or greater Portland. Take advantage of Maine's summer fun by hiking Bradbury Mountain State Park, where you'll finish with a picnic at the top. Everyone loves a picnic, and the only thing better than a picnic is enjoying one at the top of a mountain, where you can see the sweeping views and vistas of Pownal in front of you. It doesn't have to be a lot. Bring your favorite Maine cheeses, charcuterie meats, and local pepper jelly. Yum!
Day 4: Explore Lighthouses + Parks in South Portland / Cape Elizabeth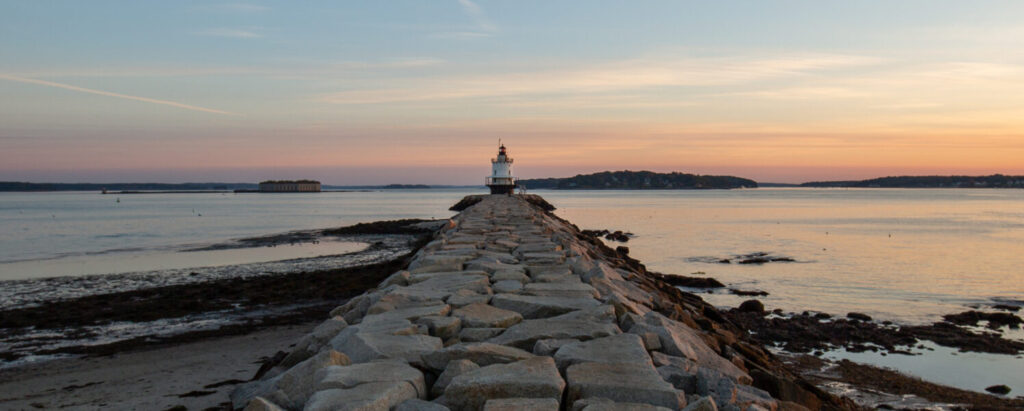 Most people know that Fort Williams is home to one of the world's most recognizable lighthouses, Portland Head Light. But what some people may not know is that Fort Williams is also home to a creepy abandoned mansion called Goddard Mansion. The Goddard Mansion was designed and built by noted New York architect Charles A. Alexander for Colonel John Goddard, a businessman, and commander of the Civil War. The building was completed in 1859, and by the time Cape Elizabeth purchased Fort Williams, the mansion was in a severe state of disrepair.
Hop in your car and check out the Greenbelt Walkway in South Portland. South Portland is only about 15 minutes from Portland by car, so you won't have to travel too far. The Greenbelt Walkway is a 5.6-mile off-road pathway from the Wainwright Athletic Complex to Bug Light Park. The trail is excellent for running, biking, and walking.
While on the Greenbelt Walkway, you'll see three distinct vistas of the Portland waterfront. There's also an excellent chance you'll be able to see wildlife while on the Walkway.However, one of the best parts has to be the expansive views of Portland Harbor and Bug Light Park you'll be able to see. After all, burning calories is always a little more enjoyable when you can do it with some great views!
Day 5: Off-Peninsula Portland + Thompson's Point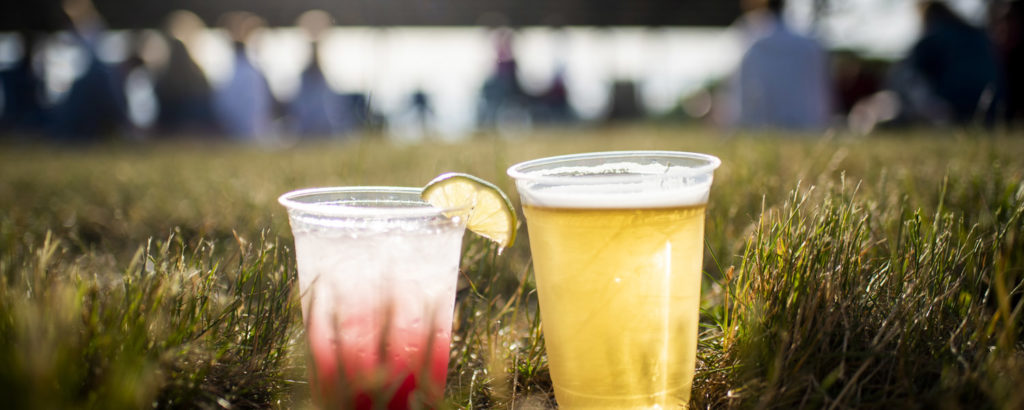 There's plenty of off-peninsula Portland to go around. Just ten minutes from downtown you'll find plenty of shopping, dining, and entertainment options. Hang out at Thompson's Point on the banks of the Fore river. There's a plethora of things to do here, especially if you're there to see a concert. The outdoor space is one of the hottest places every summer, with national acts like Fleet Foxes, Cake, and Goose hitting the stage this year and more to be announced. Before the show, grab a beer, have a nibble or two courtesy of the many food trucks that hang out at Thompson's Point, or grab a seat and chill out. Not going to a concert, but still want to experience the venue – visit during Summer Sunsets. A free event featuring food trucks, live music, and outdoor games.
There are so many unforgettable memories to be made this summer in Greater Portland! Contact Visit Portland to begin making yours.