Greater Portland in the Press
What's The Buzz About in the Portland Region
Accolades, Press coverage, and Media Mentions
Why should you visit Greater Portland, Maine? Let's see what nationally-recognized magazines, travel journals, and media professionals have to say about the region in recent years. Because whether it's the arts, world-class food + drink, or exemplary events and activities – there's always something to be abuzz about in Greater Portland, Maine.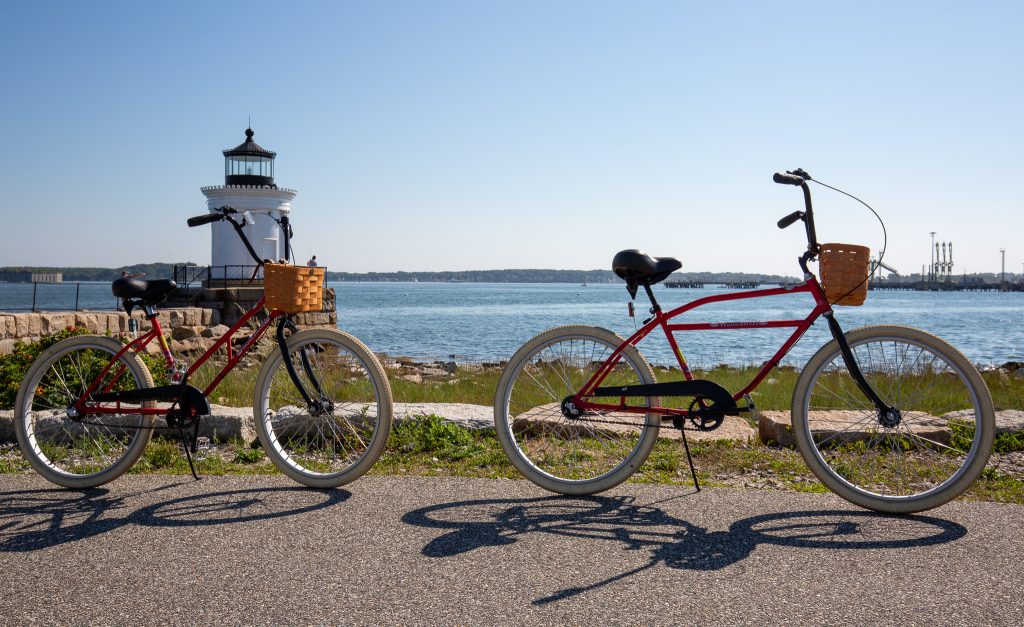 ---
Romantic Couple Getaways
Romance and Maine go hand in hand, according to AAA Magazines. Across the Portland region, it's all about enjoying the best the coast offers with the ones closest to you by your side. Strolling along the Old Port has never been more romantic after a seafood meal, from mussels to scallops, lobster, and oysters. Plentiful restaurants near the wharf and beyond the Old Port make choosing where to eat the most challenging part of date night. If you come in the colder months, you'll have the Pandora Winter Lights display to brighten your snow-dusted walks along the cobblestone.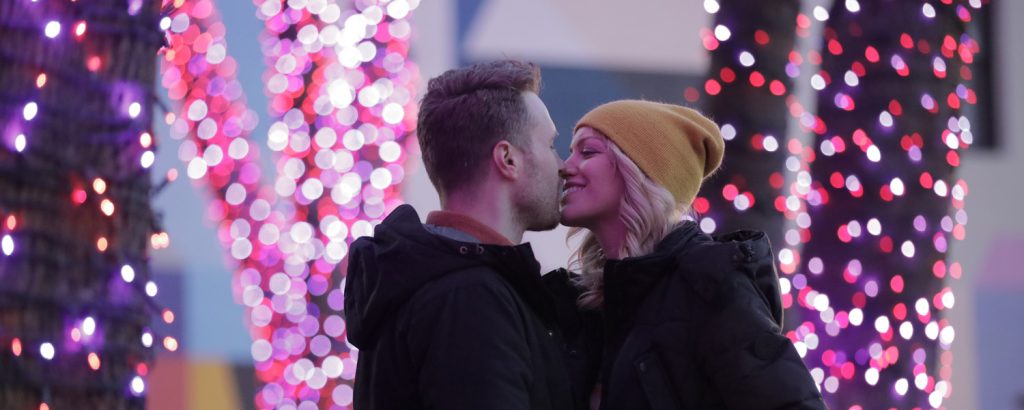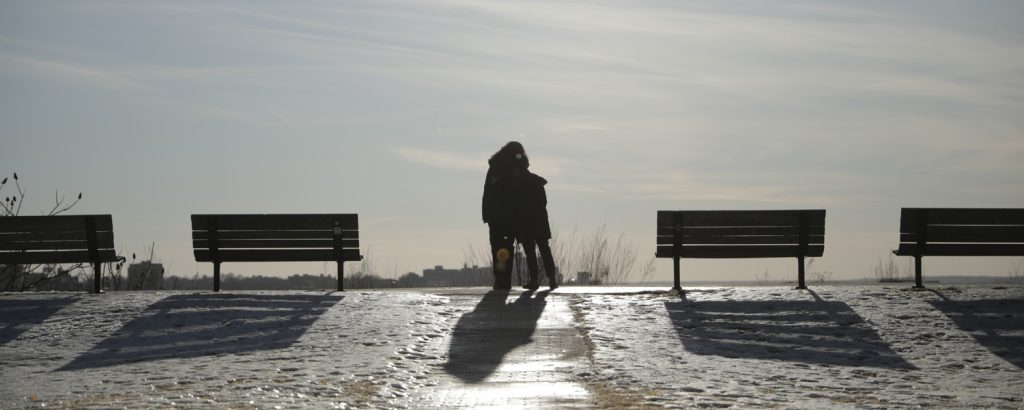 "In Portland's Old Port area, narrow, gas-lit streets—perfect for walking hand-in-hand in the snow—lead to delightful shops, galleries, and a multitude of acclaimed restaurants."

–Mimi Bigelow Steadman, AAA
Couples can stop into nearby craft breweries or grab a cocktail at a rooftop bar to see the views from up high. Greater Portland's outdoor activities are advantageous for families visiting during spring break. From outdoor parks, whitewater rafting, rivers, and fishing enthusiasts, mommawanderlust.com finds there's something for everyone here. Even if the outdoors isn't your thing, there's still plenty to do when exploring the local art + culture scene or hang out at one of our area lighthouses.
---
Family Friendly Fun
Greater Portland is an affordable and underrated area, according to tinybeans.com, whether families are flocking to Willard Beach to search for sea creatures or enjoying the Children's Museum & Theatre of Maine. Exhibits feature a sea life touch tank, children's theatre, and more dedicated to children's entertainment that the whole family can enjoy.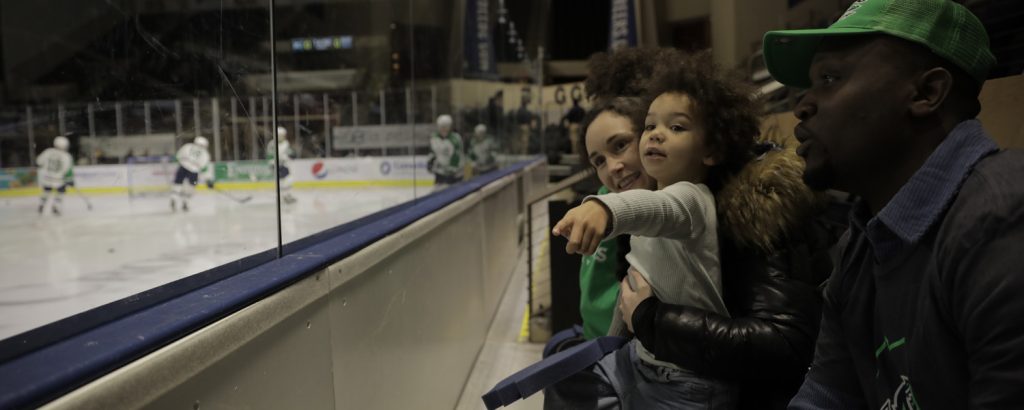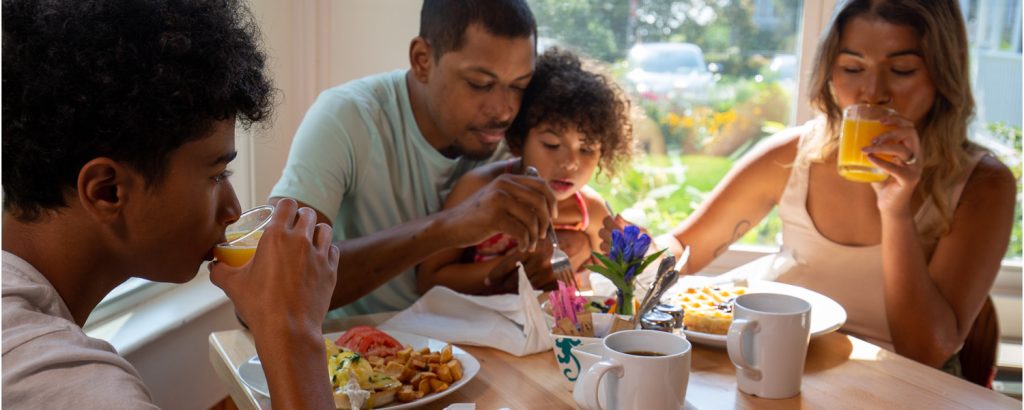 "Foodies have been flocking to Portland in recent years for its amazing culinary scene, but this picturesque city is also a haven for families."

-Kerry Cushman, Tinybeans
---
Eat + Drink Exploration
One of the reasons Greater Portland is in the news is the out-of-this-world dining scene. Tripadvisor only begins to scratch the surface in their Portland Maine Weekend Guide. Eating your way through this city goes far beyond lobster rolls, although you can easily find those in rotation. You'll drool over breakfasts with biscuits and gravy, golden bagels, and legendary breakfast burritos.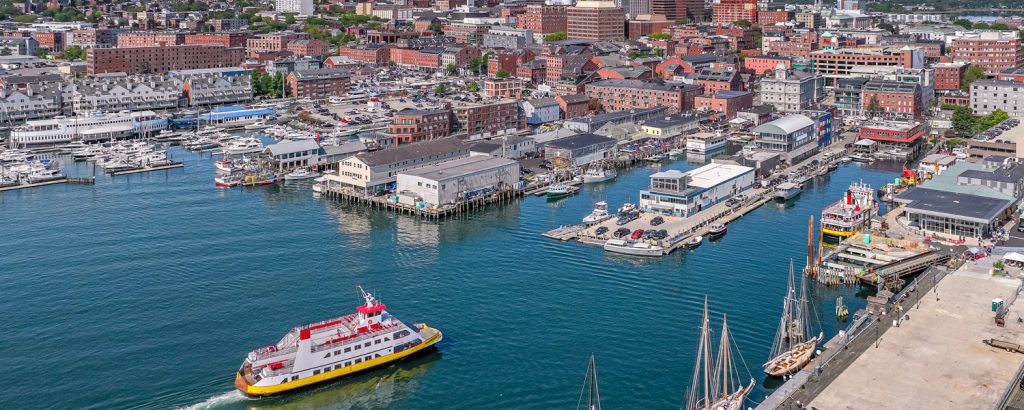 Photo Credit: Peter Morneau Photography
Fuel up with organic coffee that features beans aged in beer barrels, or stop at a cafe with sweet and salty biscuits that are flaky beyond belief. Lunch means hunting down food trucks for sushi to take in the views of Casco Bay and finding a seat at one of the hottest craft breweries in the state. Then, you can enjoy casual eats, like Texas barbecue for dinner and crabcakes if you're still hungry. Somewhere in your weekend, make sure to leave room for some seafood. Whether lobster rolls or visiting a James Beard award-winning oyster bar, the seafood is fresh, succulent, and sure to please.
"The food scene in Portland is staggering."

-Laura Begley Bloom, Tripadvisor
There may be some similarities on the surface between the two Portlands. Both feature a booming craft beer scene, hipsters, and a love for farm-to-table restaurants, but that's where they end. Men's Journal knows there's so much to love about the original Portland! It could be the fresh lobster, access to the outdoors throughout Greater Portland, or some incredible places to stay. It's tempting to focus on the lobster, but there's much more to the dining scene than the fresh seafood.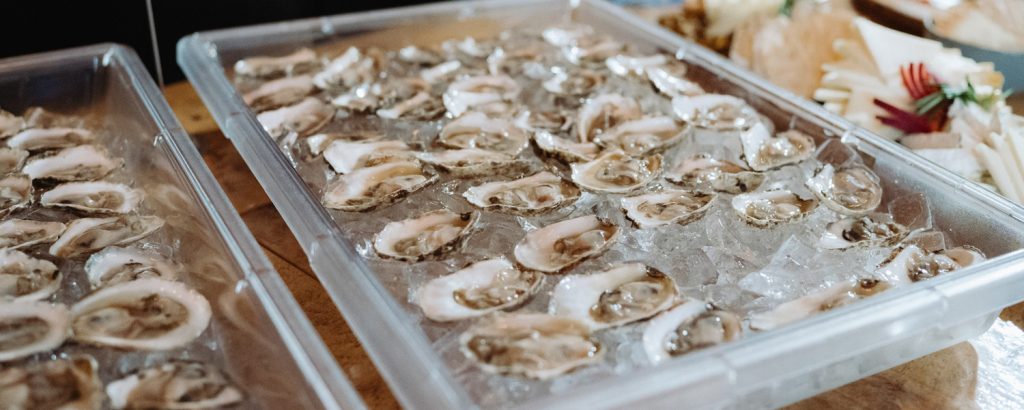 Photo Credit: Rachel Epperly Film and Photo
Fresh coffee, hangover killers, and corned beef hash that lobstermen and locals alike come back for time and time again help add to the appeal. Dinner is a means of making a complicated decision. With so many options, it's no easy choice to find somewhere to go. The solution?
"With a working downtown port, access to Atlantic, rivers, lakes, mountains, and trails, and the home of fleece-monger L.L.Bean, Portland's the place to be."

-Ari Bendersky, Men's Journal
Start early and snack around. Order a dozen oysters before grabbing a cocktail and then meandering to put your name in for dinner. Stop in and find some tasty bites and a drink before grabbing dinner. After your meal, it's time to find craft beer from Maine and worldwide. While you're in town, make sure you're making time to explore! Walk around Munjoy Hill before hitting the Eastern Promenade, or check out some of the 70+ miles of trails you can walk, run, or bike.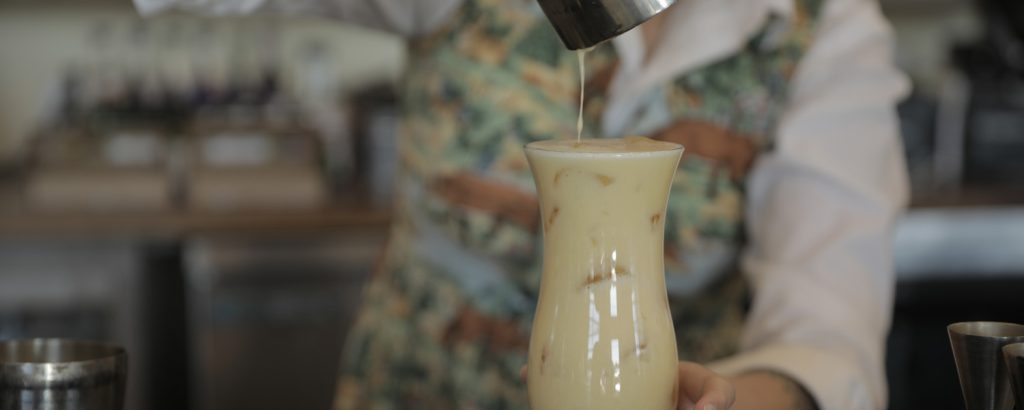 Photo Credit: Knack Factory
Not only is Portland a great city for foodies, but beer lovers also love it. With a history of micro brewing and a reputation for brewing, tripstodiscover.com named Portland, Maine, one of the 18 best US cities for beer lovers. Fodor's travel continued to build the buzz by
"home to a vibrant and growing beverage scene, complete with a nationally-renowned craft beer pioneer, a creative rhubarb winery, fermented goodness at a kombucherie, a unique artisan gin operation, and so much more."

-Katy Spratte Joyce, Fodor's Travel
What's to love here? What's NOT to love. The beer you'll find across the Portland region is consistently some of the best you'll find around. Our local brewers source local ingredients and are always coming up with creative seasonal sips, It's also highly concentrated, meaning you can quickly brewery hop from one brewery to the next.
---
Experience The Maine Seasons
Greater Portland is a beautiful place to be in any season. cntraveler.com finds that the Greater Portland and Southern Maine region is a trending destination for summer, according to Airbnb. From fresh air to strolls on sandy white beaches and abundant lobster rolls, the idyllic setting has all you can want. The outdoors has a rocky coastline perfect for hiking, along with fishing when you need to take a break. When you need more of a city feel, Portland has history and charm along every cobblestoned street.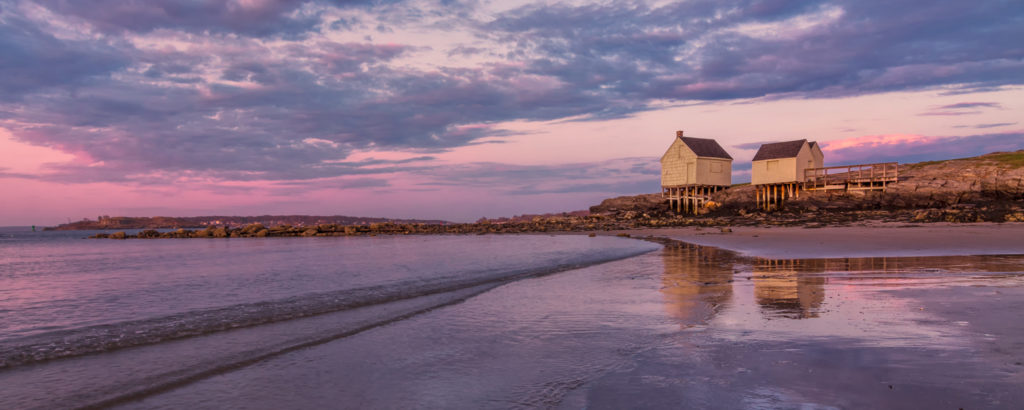 Photo Credit: CFW Photography
"A summer stay in Maine sounds idyllic: fresh air, strolls along white sand beaches, and plenty of lobster rolls."

-Meredith Carey and Madison Flager, Conde Nast Traveler
Summertime in Portland is incredibly charming, according to the New York Times. The streets are lined with galleries and filled with local art and artists. Meals are enjoyed at award-winning restaurants on every corner, while outdoor dining brings a certain charm that's only found in New England. Although summer in the Greater Portland area may be fleeting, it's well worth a visit.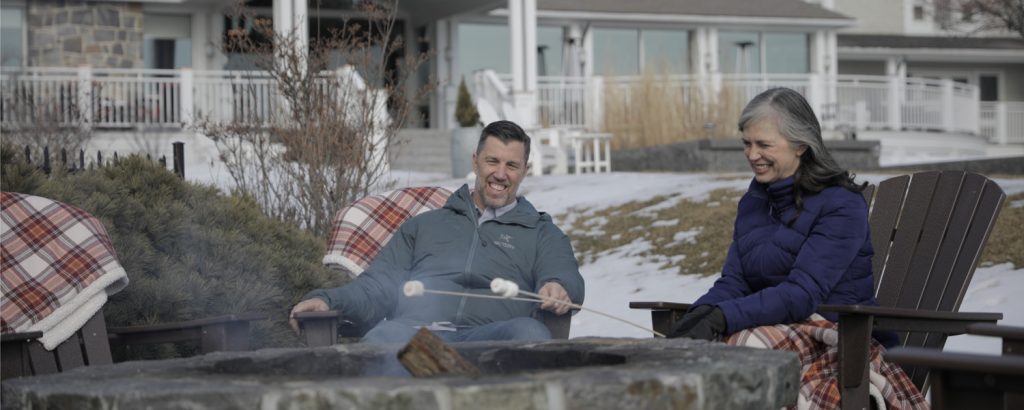 Photo Credit: Knack Factory
Because of its proximity to other cities, Portland is an ideal place for a weekend getaway in any season. But for the most picturesque experience, styleblueprint.com says to come to Portland in the fall, and it's easy to see why. Only a two-hour drive from Boston, Portland, and its well-known waterfront is lined with shops, bars, and of course, restaurants. You'll also get just a taste of the history in Maine by stopping at the Victoria Mansion to look at its 19th-century architecture.
"Portland, Maine is known for lobsters and lighthouses, and you can have both in the winter but without waiting in lines to get into the best restaurants or struggling to strategically crop crowds out of your lighthouse photos."

-Laura James, Travel Channel
Because Portland is so walking-friendly, it's just a short walk to head over to the Portland Museum of Art and peruse the collections found at one of the oldest public art institutes in the country. Oyster lovers will salivate over the fresh oysters and oyster festival in the city every year, making it an excellent reason to stay for the weekend.
---
Moving to Maine
According to 247wallst.com, one of the best places to live in the United States is Cumberland County, where you'll find Portland. What makes Portland so great to them? A significant reason for this is the absence of poverty in the area. Poverty is quite a bit lower compared to the average for the rest of the country. This may be in large part due to the stronger job market.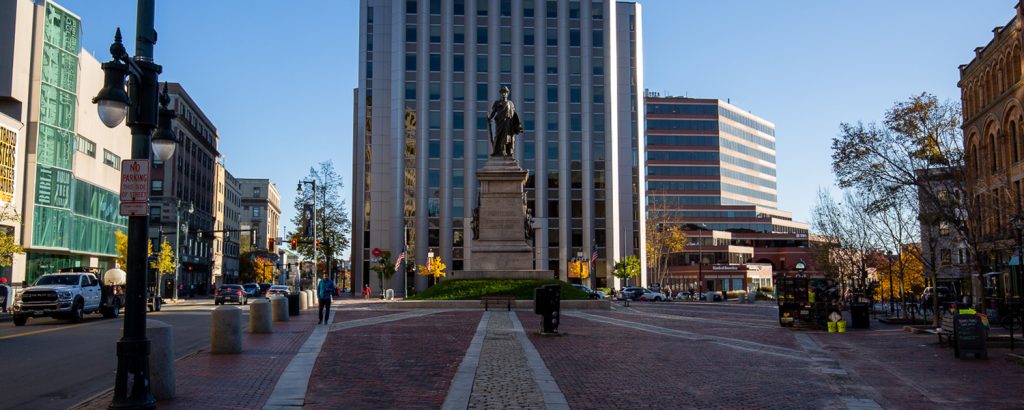 Photo Credit: Serena Folding
For those looking to retire, sundae.com ranks Portland as the second-best coastal place to retire. The article draws on the fact that in Portland, you'll find everything you could ever want in the great outdoors and peaceful charm. Although it can be colder in the winter, it also lists plenty of activities for seniors and restaurants to try, as to why Portland has it all for those looking to retire.
Artful living and farm-to-table dining are not just trends in Portland – they have been a way of life for years.

-Ed Pfueller, U.S News
Out of 150 metro areas in the United States, US News ranked Portland as the 8th best place to live. Its seasonality and unique blend of outdoor activities in any season are seen as an advantage, along with fresh seafood and a robust dining scene. Portland's notable population growth is also an important part of its identity for those looking to move to Maine and Greater Portland.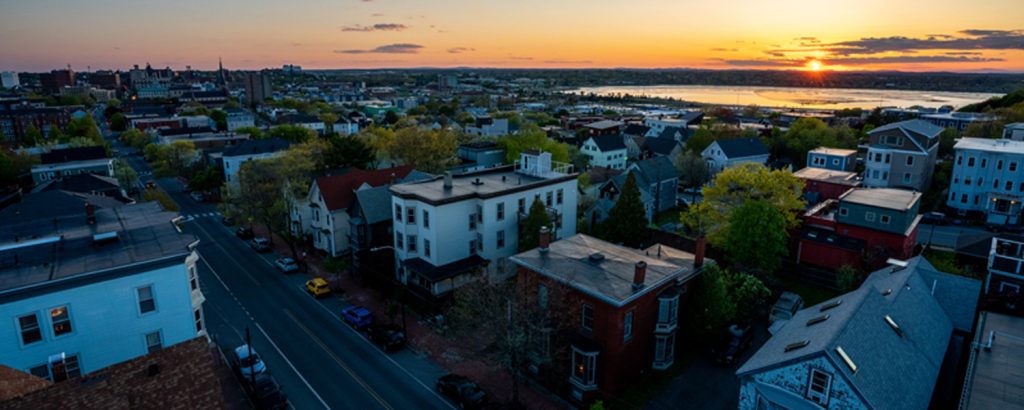 Photo Credits: GLP Films
"You know it for its lobster and lighthouses, but Portland, ME isn't just a picturesque place to visit. It's a phenomenal place to live thanks to its robust economy."

–Brittany Anas, Livability.com
Although, on the surface, it may seem like Greater Portland is best known for lobster and lighthouses, according to livability.com, there's a lot more to the area, which made it one of the best places to live in 2021. As a place to live, it received high marks for having a robust economy that caters to entrepreneurs and self-starters, along with beauty in the form of local islands and beaches to make living here just a little bit sweeter.