Citywide 101: How to Host a Small Town Takeover
There is a magic to hosting a cityside in a smaller destination. A place where you can spread your wings and bring the breakouts, team-building, and education across the city to experience a little bit of everything the region has to offer.
Let your attendees roam cobblestone streets and bask in the crisp, sea air. In a city like Portland – with so much in an easily accessible downtown area – it makes the citywide process even more obtainable. And the payoff, well – it's breathtaking…
Learn the tips and tricks to host your own small town takeover.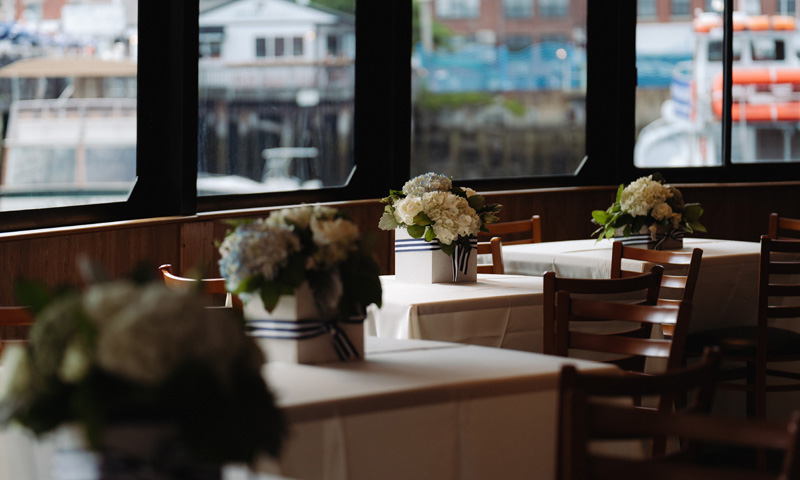 ---
What is a Citywide?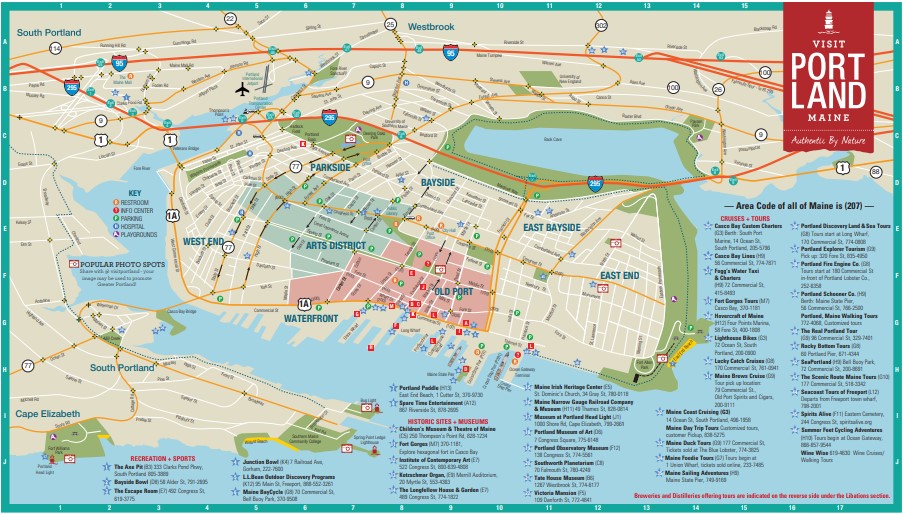 Let's back-up. For those who may not be familiar, a citywide is when a convention or meeting "takes over" the town it's being hosted in. Instead of being kept in an auditorium or conference center during the programming, attendees get a chance to explore local venues and event spaces across the city by incorporating local partners, purveyors, arts, culture, and much more to set the scene.
---
local flair will impress attendees
One of the keys to a successful citywide is finding local partners that can host with you. Local partners can help you add a bit of flair to your event, no matter its size.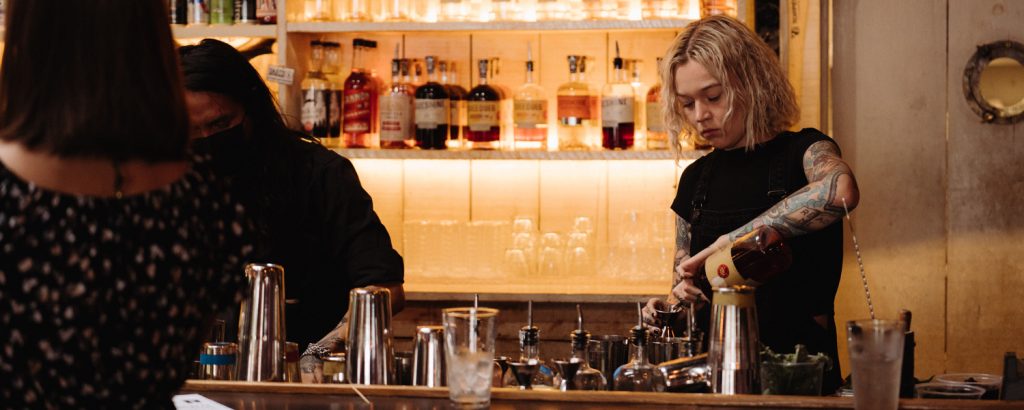 Photo Credit: Rachel Epperly Film and Photo / CCNE
For the case of a city like Portland, it means partnering with local breweries, bringing in one-of-a-kind meals from the lauded dining scene, and incorporating ways to bring the great outdoors to attendees. Having local partners makes ideas that seem impossible a reality.
---
versatility is key
Before planning a citywide, you need to choose a place with what attendees want. First, this means you need a location that can accommodate hotel availability. A bustling, vibrant downtown like Portland's Old Port is a great example. There are hotels every few blocks, like the Hyatt Place Portland Old Port in the heart of the Old Port, and charming bed and breakfasts in the lovely Arts District.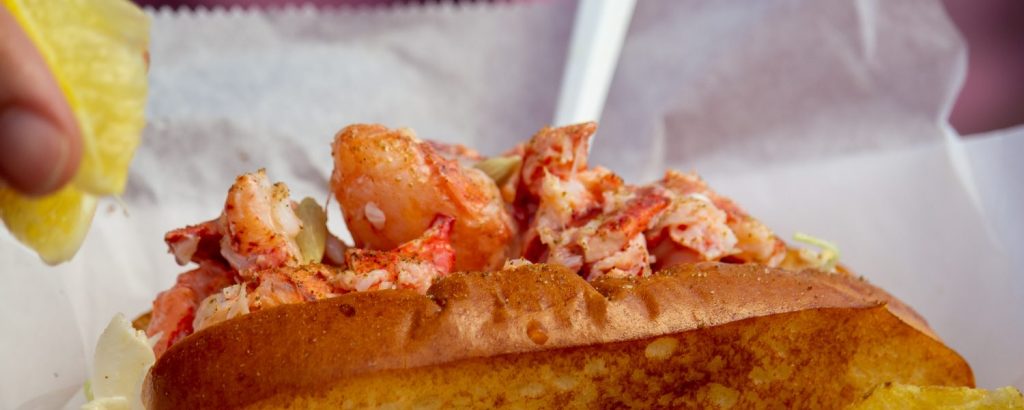 Photo Credits: Serena Folding
A successful citywide must have enough hotel rooms to accommodate the attendees of your citywide. That number changes depending on the size of your citywide. For some, it's 1,000 hotel rooms. For others, it's 650 rooms during peak. How many rooms you need depends on the size of the city where you hold your citywide. Need assistance with a tradeshow at your conference? Alliance Nationwide Exposition specializes in planning hotel tradeshow events, from designing a floorplan to exhibitor shipping services.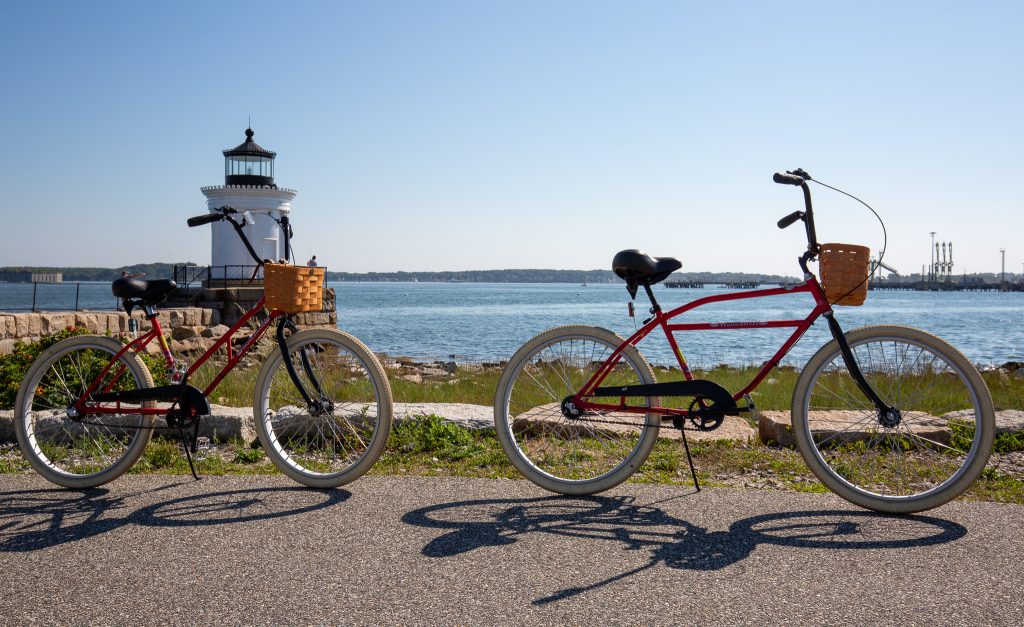 Another way that Portland thrives is there are plenty of restaurants available. Nearly every street is bursting with creative cuisine options, from new American to bistros named some of the best establishments in the country by top press like Bon Appetit and Food and Wine. Of course, you also need places to entertain during a citywide. Whether that's a convention center, theatre, or outdoor venue, these are crucial components for your citywide meeting being a success.
Don't forget to make sure you pick a walkable site. Can guests easily walk from meeting venues to their hotel or explore your downtown, or is it too congested to get around? If the answer is yes, you'll have happier guests and a fantastic way to improve your town's economy during a citywide. In Portland, transportation services like SP+ Corporation can assist with getting attendees from Point A to Point B.
---
Create memory-making Experiences
The point of a citywide is to give attendees an immersive experience. But to do that, you must take attendees away from the stage and the convention center. To do this, you may have to think outside the box. If your citywide is in a beautiful walkable place, set up stages in multiple locations. Create opportunities for different experiences by offering off-site events.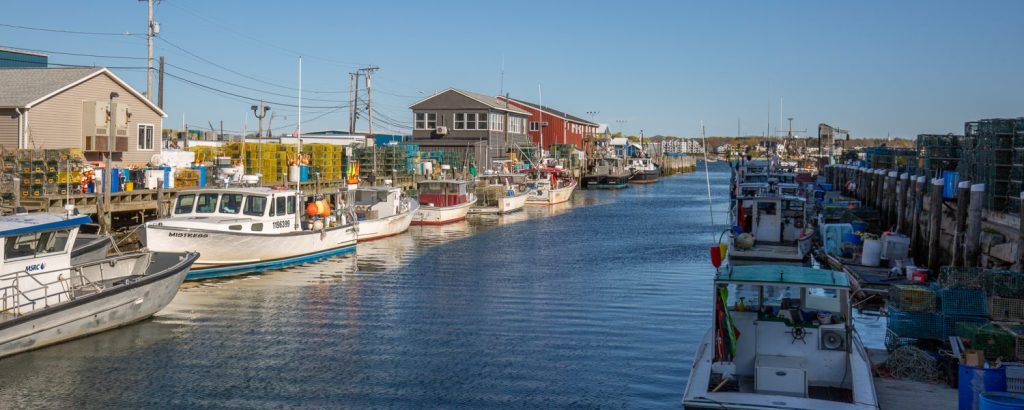 Photo Credits: Serena Folding
For some citywide meetings, this may mean a happy hour at a local cocktail bar that encourages mingling and networking. For others, it may mean renting shuttle buses to encourage hiking a nearby mountain or a popular local trail. Does your area have a great art scene? Think about having a local artist come to give a demonstration that will help open up attendees' minds to creativity.
The point is, people attending your citywide want to do more than spend their time at an event. Make sure you're offering exciting and memorable things to make it worth their time. There are plenty of ways to enrich your citywide and make it something that your attendees talk about for years while staying true to your mission.
---
Add in some local flair
There's a reason why locals live where your citywide is taking place. By incorporating them, you can infuse their passion for where they live in your event. Attendees are simply one piece of the puzzle when hosting a thriving small-town takeover. Get the locals involved if you want to imbue your town with energy!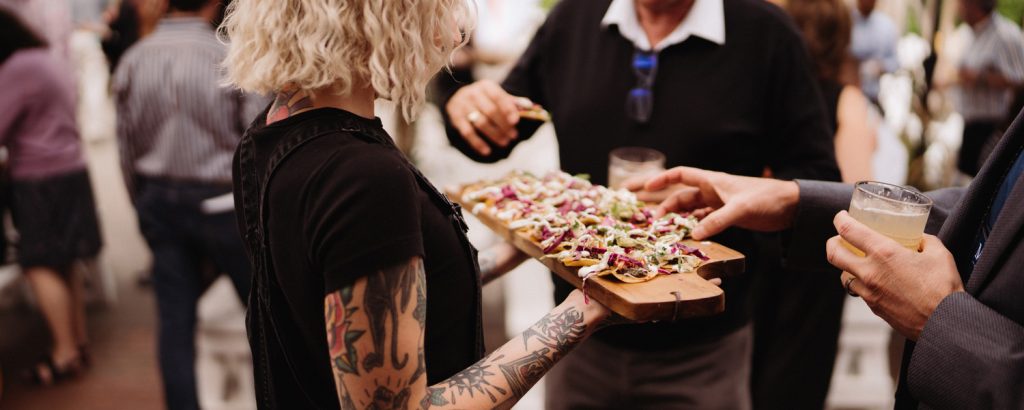 Photo Credit: Rachel Epperly Film and Photo / CCNE
A citywide is a great way to help your town stand out. Think about ways to make it fun for locals as well. Attendees will appreciate drink specials, but locals will enjoy a block party about what makes your town special. They'll also love things like a street festival filled with local vendors. Make sure to support locals and your attendees during your citywide to ensure everyone feels seen.
---
Get Creative When it Comes to Maximizing Your Budget
Hosting a citywide can sound expensive, but it doesn't have to be. When you choose to host a citywide in a smaller town instead of a big city, you can get much more creative when maximizing your budget.
One great way to do this is by working almost exclusively with local vendors. Local vendors are more likely to give you a deal, but you also won't have to deal with high shipping costs from a different retailer.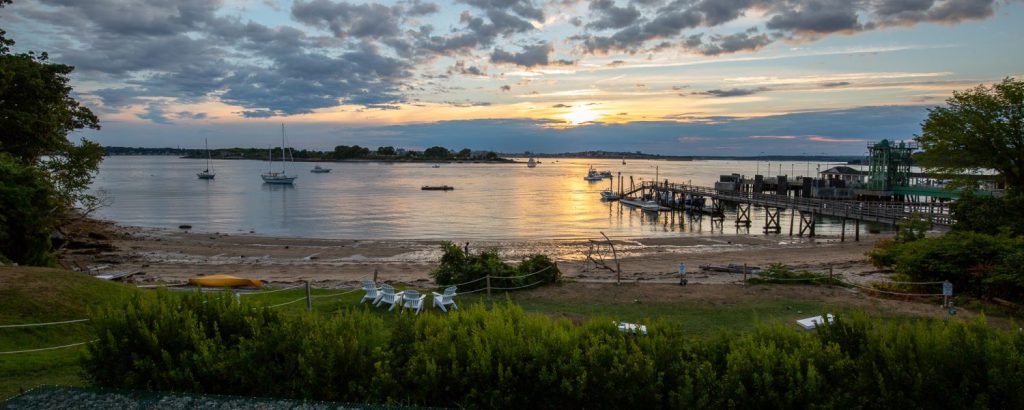 Photo Credits: Serena Folding
Another reason to consider keeping things closer to home is to support your local community. Whether it's in the form of giveaway items at booths, prizes to hand out to attendees for signing up, or branded promotional items to help spread the word about your citywide, you can significantly impact the local economy. Maine made takeaways are perfect for attendees to bring home a little piece of Maine!
You'll also help attendees feel more welcome and like they are in a welcoming place that cares about and supports its local community. After all, a citywide is only as successful as the way its attendees perceive it.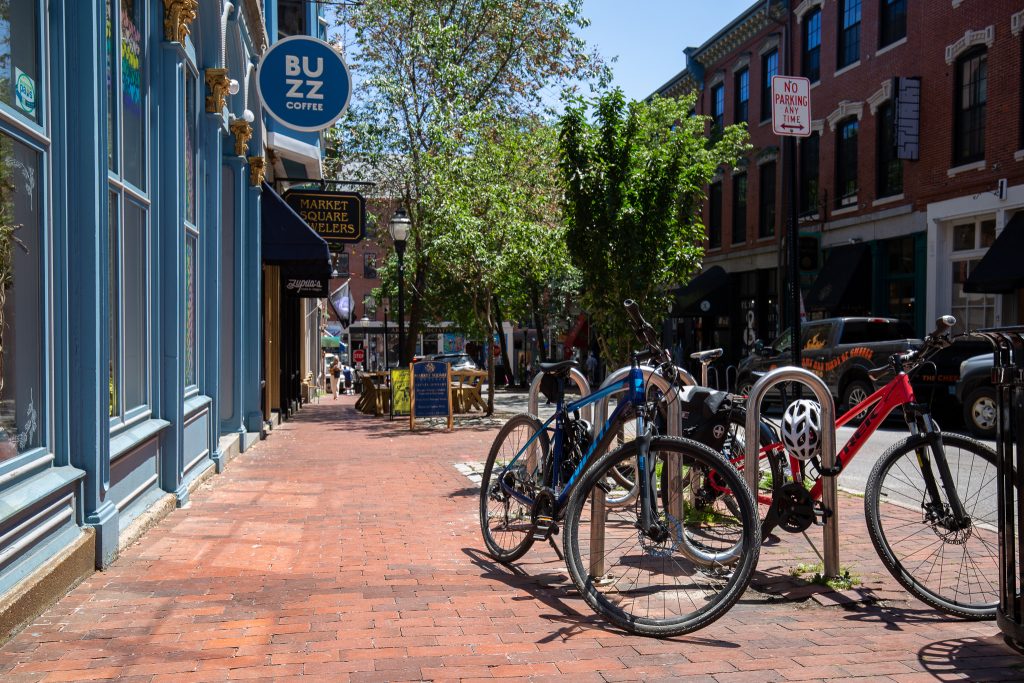 Getting the support of your local community can go a long way toward attendees of your citywide meeting or event feeling comfortable and like they are accepted.
---
WANT MORE MAINE MEETINGS
Do you need more ideas about successfully hosting a small-town takeover? Contact Visit Portland to learn more!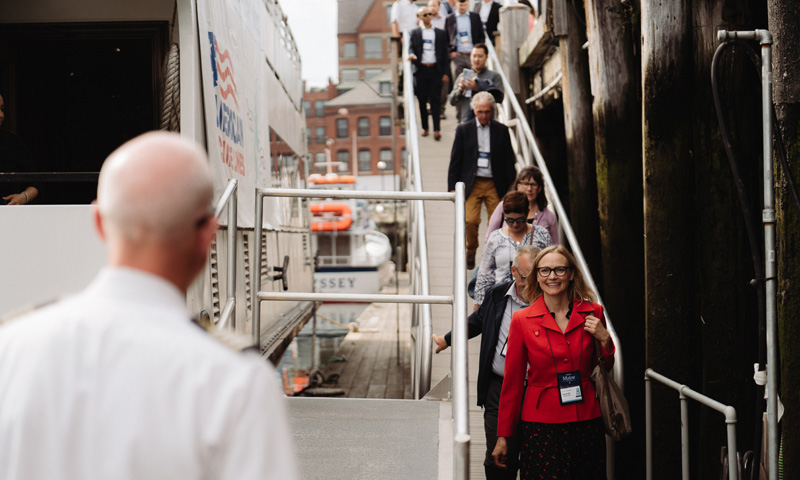 Find more information on all things Maine meetings on the web.