GET IN THE HOLIDAY SPIRIT
Explore the Region's Shopping during this festive time of year
There's no better way to get into the holiday spirit than participating in some holiday shopping. Here in Greater Portland, you'll find there's not only plenty of shopping from local vendors but so many fun holiday activities to take part in too!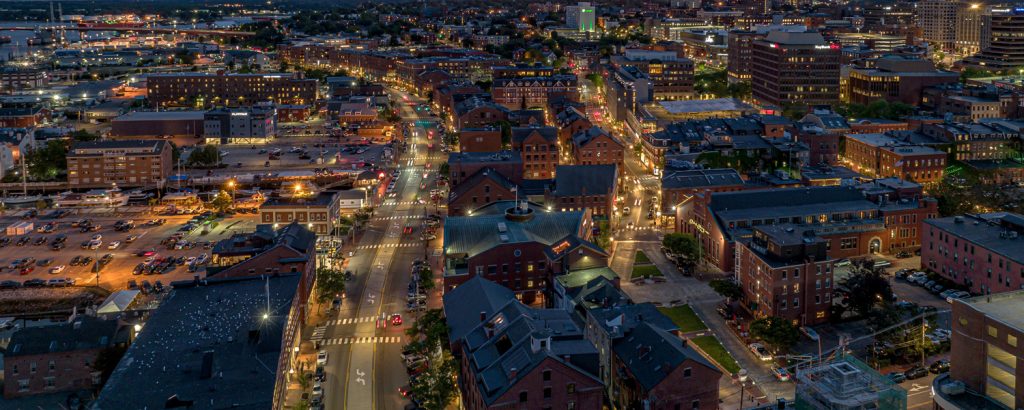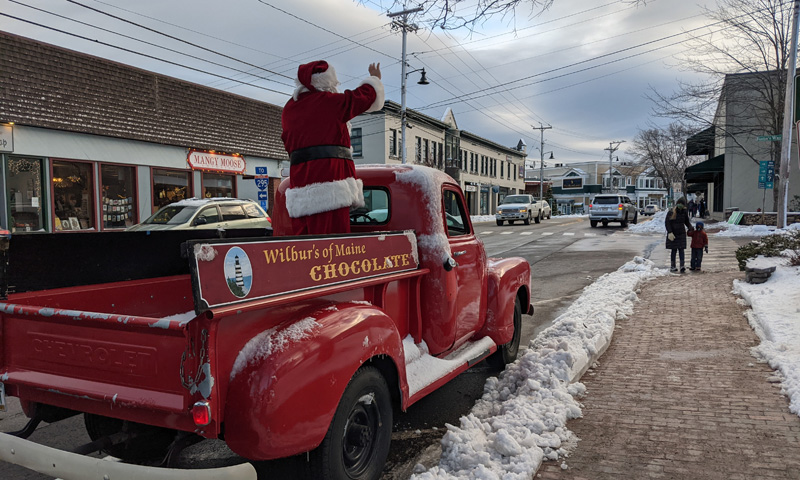 ---
FREEPORT
There's never a bad time to go to Freeport. But this seaside town is at it's very best when it's holiday shopping season. So keep reading if you're ready tor hit the outlets and boutique shops downtown.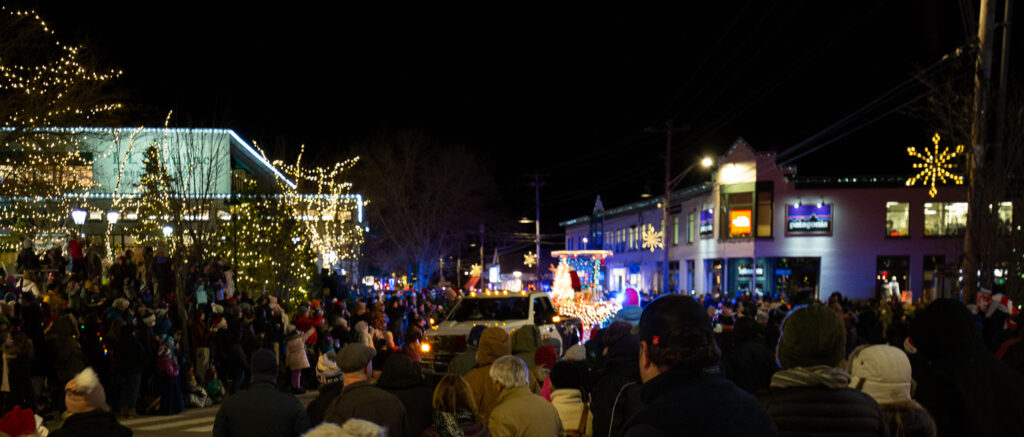 Of course, you can never forget to pick up a little something for yourself at L.L. Bean. Whether shopping at the primary location, open 24/7, or the outlet, you're sure to find what you're looking for.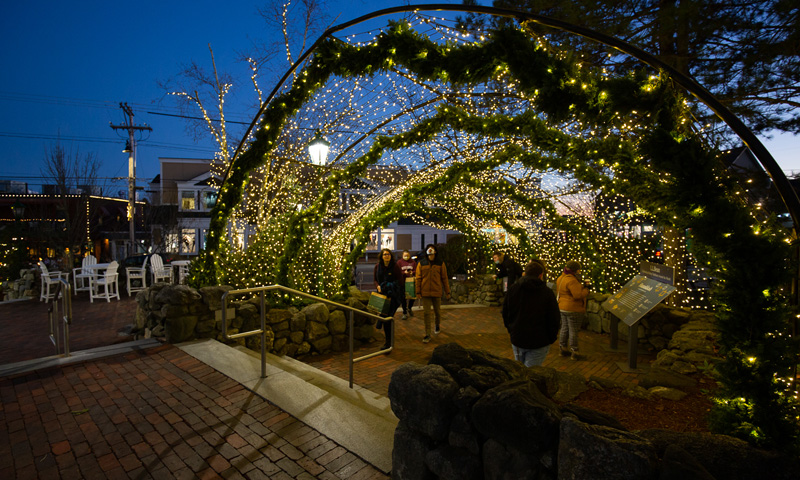 UPCOMING EVENTS
Early Bird Sale-A-Bration, November 5th, 2022
Black Friday, November 25th, 2022
Shop Small Saturday, November 26th, 2022
Of course, you can't forget to pick up a little something for yourself at L.L. Bean's flagship store. You're sure to find whatever you're looking for – and whatever time of day – since their primary location is open 24/7.
If you want to get into the holiday spirit, bring the family to the Freeport Sparkle Celebration. Starting December 2-11th, the Freeport Sparkle Celebration is in its 28th year and is sure to be the best one yet!
Make sure to visit Freeport's Signature Talking Christmas Tree, which comes to life on Friday, December 2nd. You can find the tree at the corner of Main Street and Bow Street. The tree will be awake for guests wanting to sing songs, tell jokes, and more. There's so much to do during Freeport's Sparkle Celebration, and it's easy to see why it's so well-loved!
---
FALMOUTH
Are you looking to do some holiday shopping in a quintessential Maine location? Look no further than Falmouth. Its bustling downtown is a quaint New England holiday shopping destination.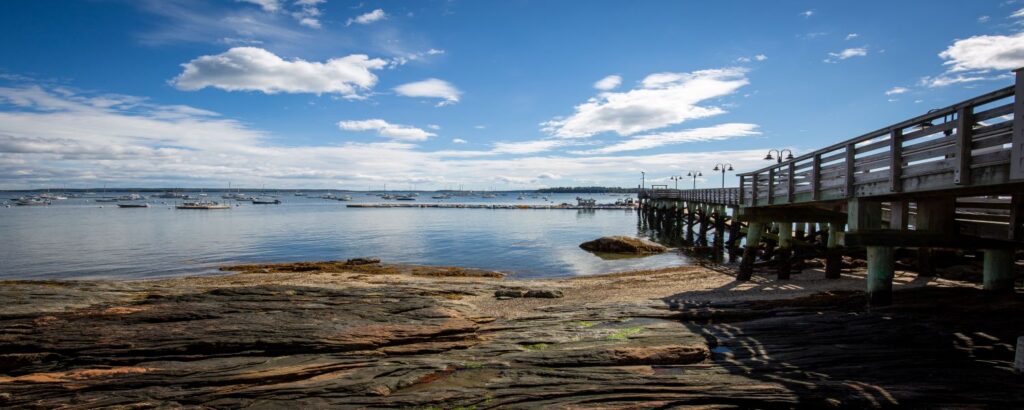 There's free ice skating on Twombly Pond and free wagon rides. You can even watch free holiday movies to help get yourself into the holiday spirit! It's easy to see that when it comes to the holidays, Greater Portland has endless options! From picking up gifts for the ones you love most to celebrating this most joyous season, you'll love getting into the holiday spirit this year.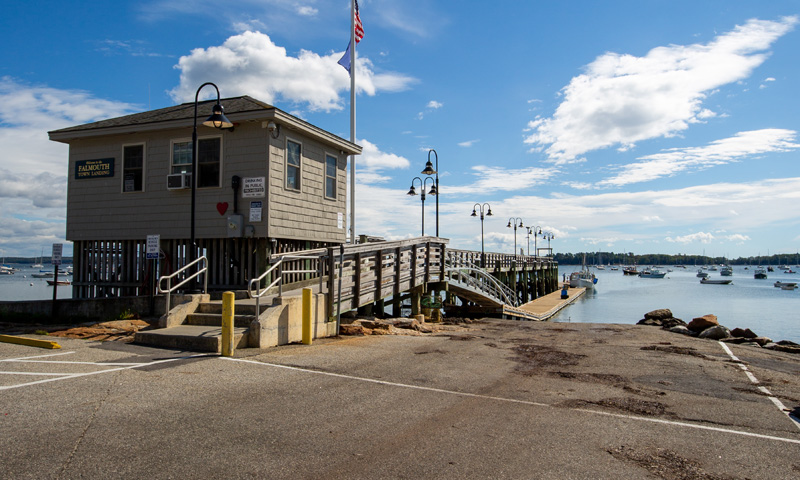 UPCOMING EVENTS
When you pay a visit to Very Merry Falmouth, there's something for everyone. This three-day extravaganza features a tree lighting on December 1st, a Merry Mix and Mingle with fireworks, kids activities, hot chocolate, and fun for all ages on December 2nd, and an Ugly Sweater 5K/Merry Mile on Saturday, December 3rd.
It finishes with Shop Local, Shop Falmouth on Saturday from 10 am-2 pm. Shop Local, Shop Falmouth is an annual holiday event that features numerous local businesses you can support this season.
---
Portland
Portland has endless holiday shopping destinations, but the Old Port is chockfull of plenty of boutiques and shops to make finding that perfect gift a breeze. Whether you're looking for a nautical chotchke that will make their eyes light up or a one-of-a-kind dog toy, you can find this and so much more when you're holiday shopping in the Old Port.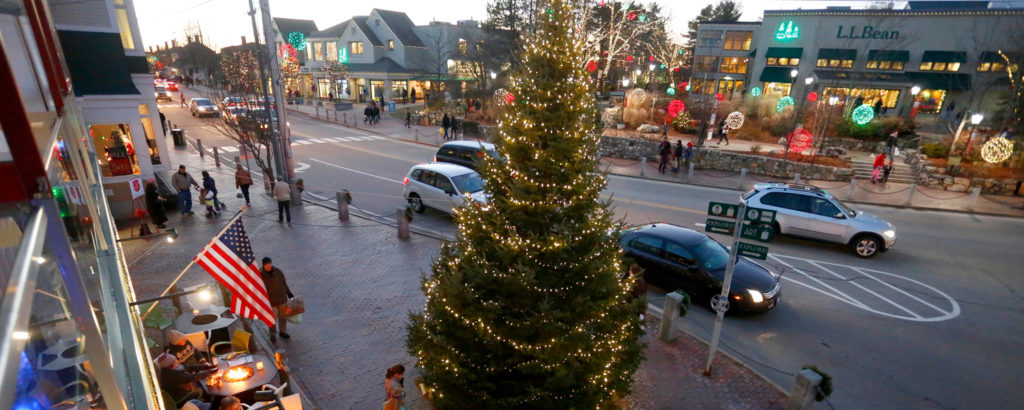 You'll find yourself slipping into the holiday season as you walk down the cobblestones and inhale the cool, salty breezes from the ocean as you shop.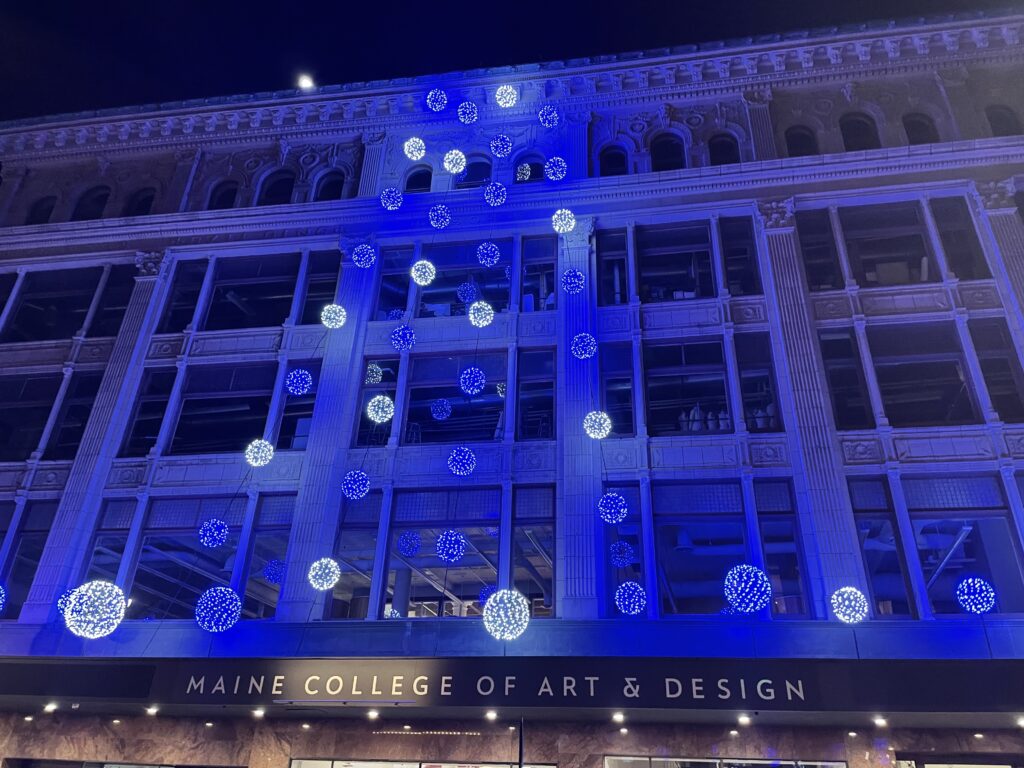 UPCOMING EVENTS
Take your holidays up a notch by checking out the Mainstay X MECA&D Holiday Edition at Halo at the Point on Thursday, December 1st. You can find unique handmade items to warm your friends' and family's souls.
Or try one of Portland's signature, annual shopping events, Merry Madness. Hosted by Portland Downtown, this holiday tradition features local businesses with special deals and seasonal window displays.
Sip delectable cocktails while shopping for handmade goods from the community's best makers. Do you still have a few gifts to buy? Make sure to stop by the Maker's Market at Thompson's Point on select Sundays this season, including November 13, 27, December 4, and 18th. You can peruse the many vendors with their gorgeous local wares while you enjoy a bloody Mary or mimosa, making for a fantastic Sunday.
Local shop from afar
Our local shops downtown (and beyond) are steeped-in festive décor with window displays and inter designs. If you don't have time to visit before the holidays, you can access a wide variety of souvenirs and takeaways from Maine without stepping foot in the state. Check out our online shopping options for a piece of Greater Portland.
Maybe you're biding your time before the next time you can take a trip this way. Here's a pro-tip to get a taste of Maine without coming for a visit. Try out our local cookbooks and treats delivered straight to your door. It's a no brainer to get the best the state has to offer without leaving the house. Some examples are Get Maine Lobster and Skordo where you can get expertly-sourced ingredients easily shipped your way.
---
South Portland
Sometimes, the easiest way to get your holiday shopping done is by going to the mall. The whole family can enjoy the fun by getting a picture with Santa to create memories that will last a lifetime!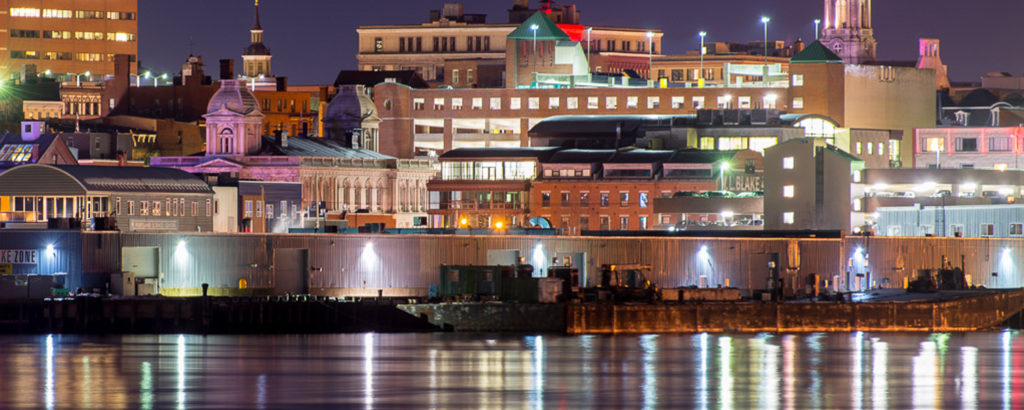 The Maine Mall has all your favorite shops and is close to breweries like Island Dog Brewery when you need a break from shopping. If you need dinner, you can head over to Saltwater Grille so you can sit back, take in the city skyline and rejoice in the fact that you took care of some of your holiday shopping.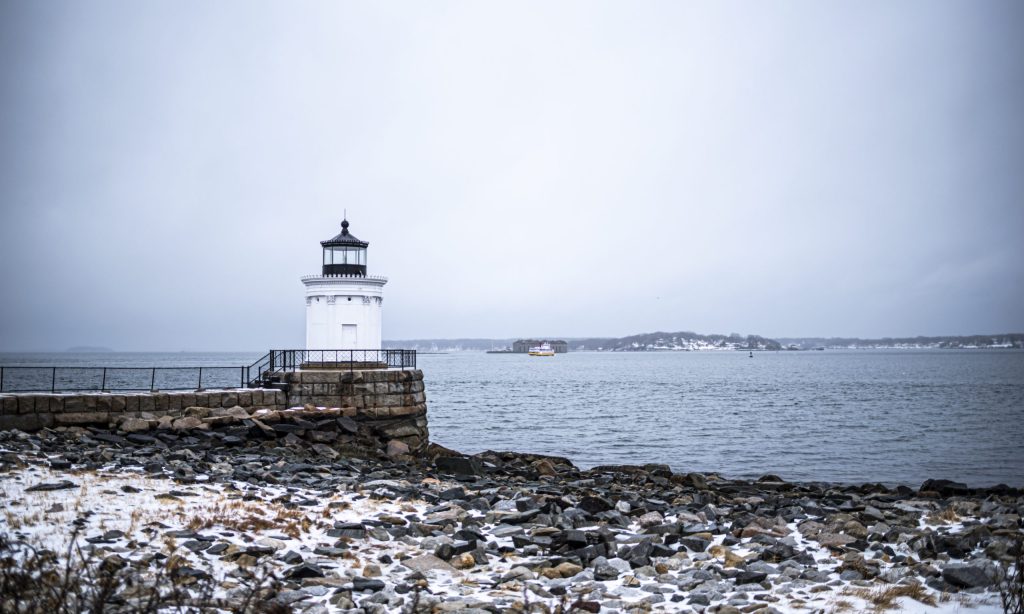 There's no better treat than some delicious barbecue after a long day spent shopping for those you love!
Head over to area lighthouses, Bug Light & Spring Point Ledge Light, to get some photos for your holiday cards before checking-in on the holiday celebrations coming up in the area.
The Christmas Tree and Wreath Sale has been going strong annually for more than 56 years, starting in the early 1960s. By supporting it, you can help the community.
In the past, this has included supporting local food pantries, donating books to local libraries, funding summer leadership camp RYLA for rising high school juniors, funding planning of the Children's Garden at Fort Williams, and much more. You'll also benefit by knowing that you got your tree or wreath from a reputable source giving back to your local community.
---
More Holiday Fun
Get in on all the seasonal activities this holiday season!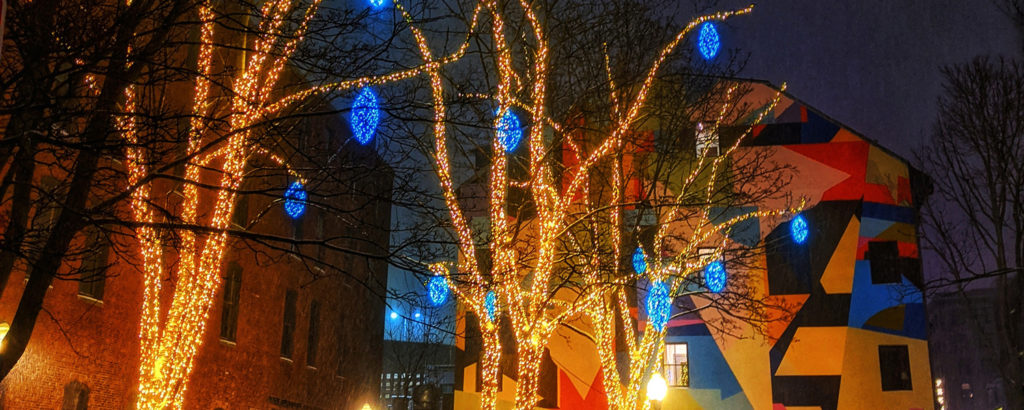 Get away for the holidays and glimpse the magic of Greater Portland, Maine. Window shopping and gift-giving is just one of the many reasons to visit the region over the holidays. Look out for upcoming events and annual favorites.