Get Away for the Holidays
Experience the Magic of the Holidays in Greater Portland, Maine
Love, Laughter, and Twinkling Lights
It's hard not to love the holiday season, but there's some extra magic when you get to spend it in Maine. Maybe it has something to do with the fact that when it snows, you'll feel like you're living in a postcard.

Or it could have something to do with the sheer beauty of this northeastern state that seems to become more captivating in the winter. Whatever it is, if you're away for the holidays, here are a few of our favorite holiday things to do in the Greater Portland, Maine region.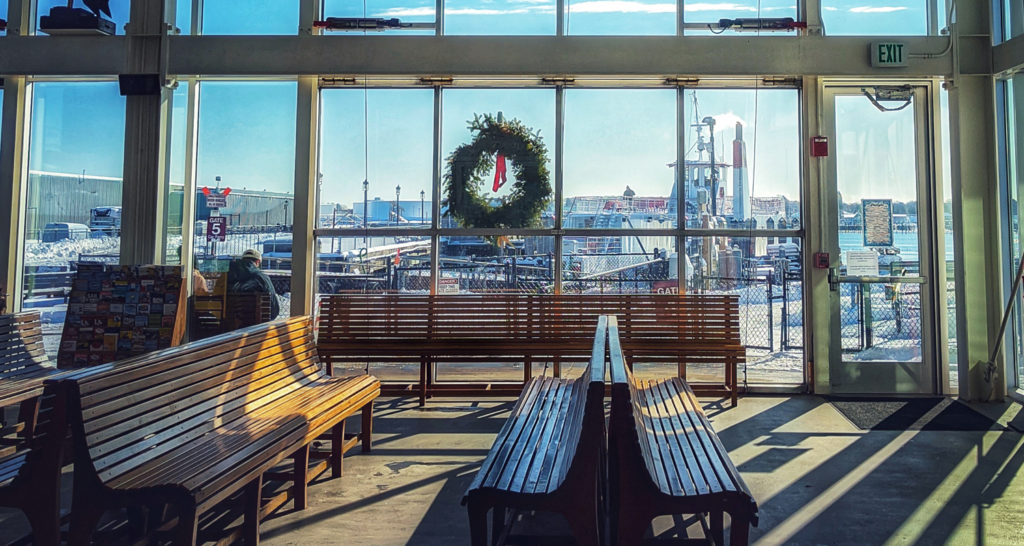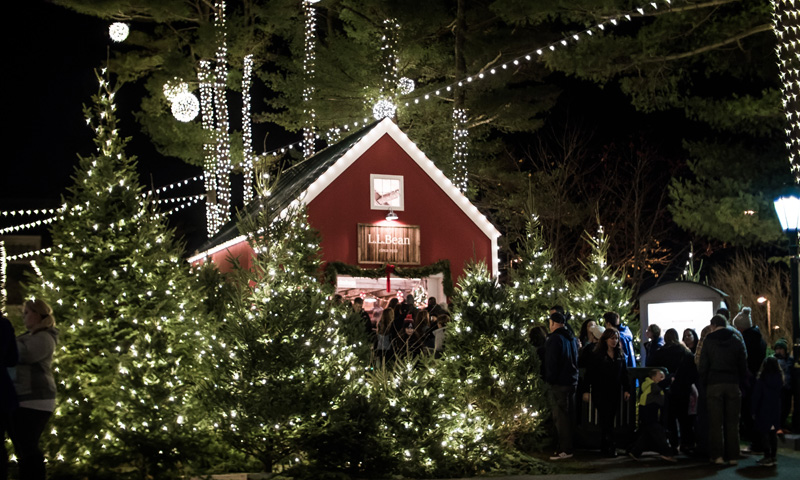 ---
The Magic of Christmas
Holiday songs are some of the best ways to get yourself into the spirit of the season, no matter what you choose to celebrate. Now, imagine your favorite holiday songs being performed onstage with the magnificent Portland Symphony Orchestra backed by an enthusiastic chorus, incredible guest soloists, and more.
The Magic of Christmas is a Portland tradition that started in 1980 and has been going strong ever since. If you want to see a performance of this delightful show, the Magic of Christmas takes place at the Merrill Auditorium.

Friday, December 8 – Sunday, December 17
Photo Courtesy of PSO
---
Christmas at the Victoria mansion
If you've ever been captivated by the opulence and glamour of the Victorian era, make sure to visit the Victoria Mansion during the holiday season. This historic landmark in Portland is a sight you must see for yourself. Christmas at Victoria Mansion is an annual event that lasts for six weeks when the historic mansion transforms into a winter wonderland.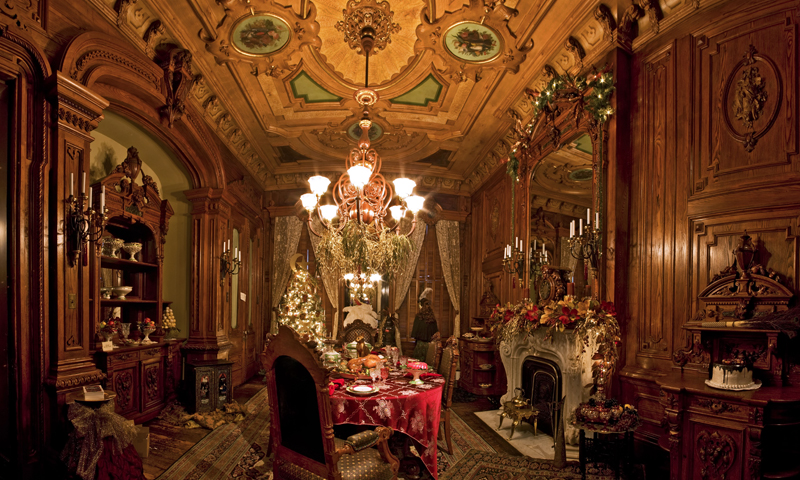 Not only is the Victoria Mansion stunning, but it showcases some of the region's best florists and interior designers. The decorations evoke Victorian splendor while complimenting the Mansion's original interiors in a showcase of Victorian history and architecture. If you need a little holiday spirit, a tour of the Victoria Mansion while it's all decked out for the season is sure to do the trick!
Tuesdays through Sundays, November 24 – January 7, 2023
Photo Courtesy of CFW Photography
---
The Nutcracker Ballet
No matter where you may be spending the holidays, a timeless tradition is the Nutcracker Ballet. Every year, our area ballet's put their spin on the classic, A Victorian Nutcracker. With Portland's rich Victorian history and connection to the Victoria Mansion, it only makes sense to incorporate it into the classic ballet.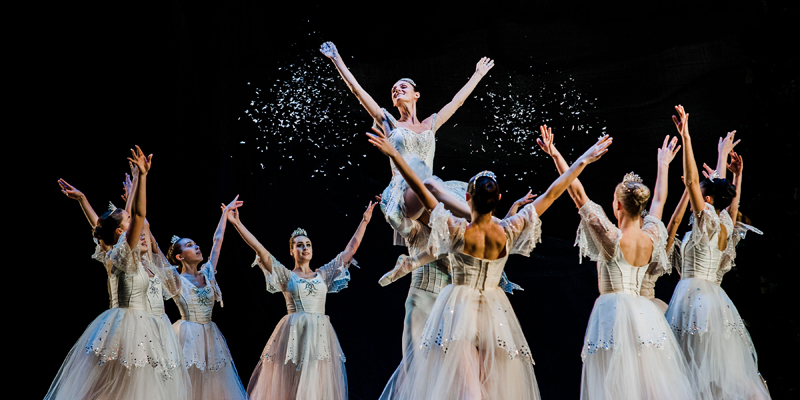 A Victorian Nutcracker's characters are pulled straight from Portland's storied history and past. Tickets for A Victorian Nutcracker are now on sale.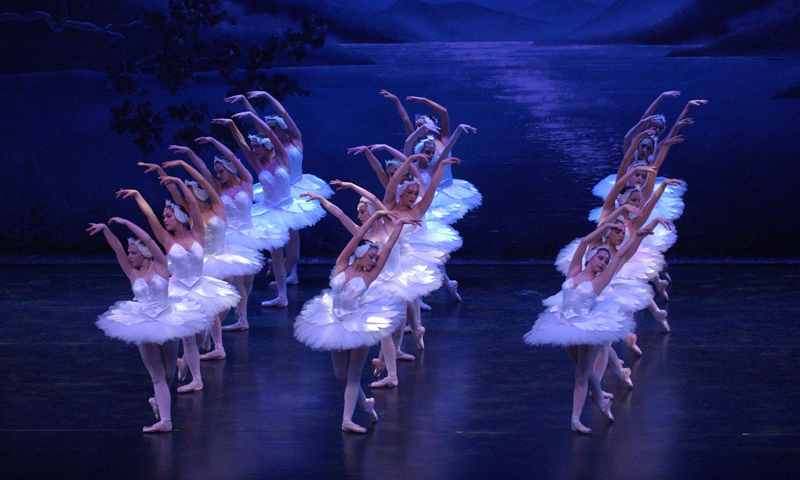 The Maine State Ballet is also well known for their classic retelling of The Nutcracker. Running from November 24th to December 3rd, this classic tale is sure to put you in the holiday mood!
---
The Polar Express at the Maine Narrow Gauge Railroad
If you ever read the book The Polar Express or saw the movie, you know that it's magical! What you may not know is that you and your whole family can experience the magic of the Polar Express for yourself at the Maine Narrow Gauge Railroad. It's the biggest and most popular event of the season at the Narrow Gauge Railroad, and with good reason. You'll get to hop on board one of ten coaches all decked out for the holidays!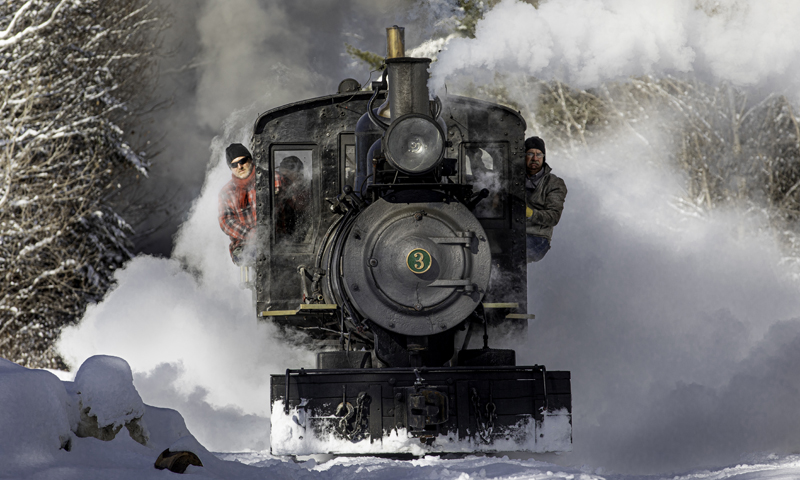 There's Christmas music, holiday lights to watch, and of course, you'll get to see Santa waving as the Polar Express goes along. When the ride is over, you'll get to enjoy hot chocolate and cookies! It's as close as you can get to living the magic of the Polar Express for yourself, no matter your age.
November 24 – December 23
Photo Courtesy of John Collins and Narrow Gauge Railroad Museum
---
Gardens Aglow at Coastal Maine Botanical Gardens
Sometimes, the easiest way to get in the holiday spirit is by looking at bright holiday lights! One such tradition that's well-loved is Gardens Aglow at Coastal Maine Botanical Gardens in Boothbay. People come from all over to see these fantastic holiday lights because they are unlike any you've ever seen. Running from November 18th-December 31st, Gardens Aglow lights up the entire botanical gardens.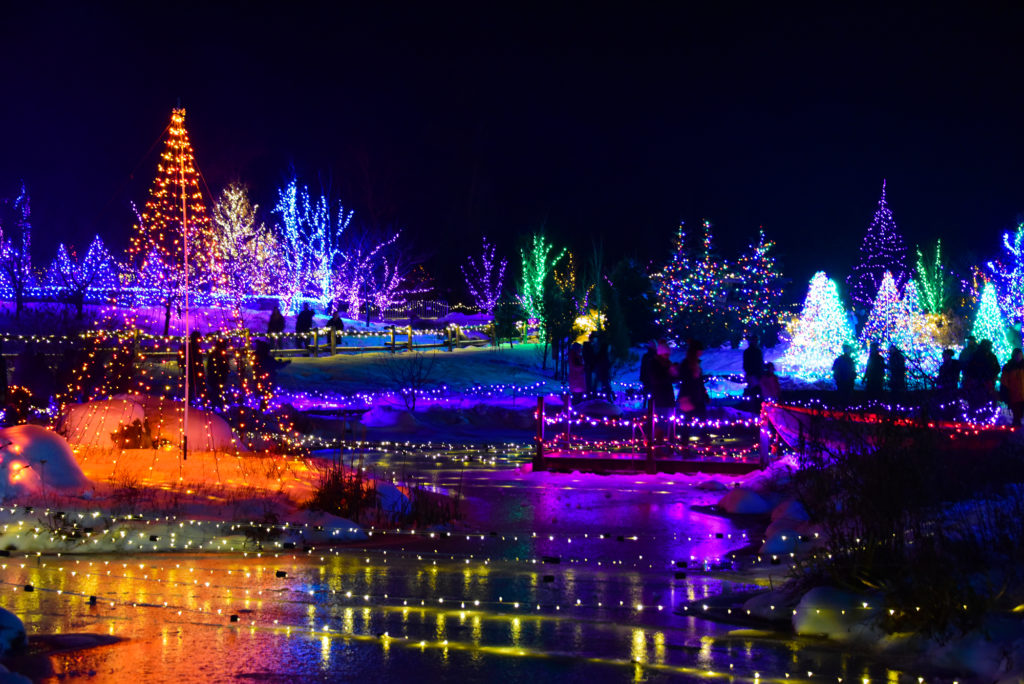 Every year, the lights change, and if you can believe it, they become even more elaborate. To attend, you must buy tickets in advance. Due to the popularity of this event, it's highly recommended that you buy them well in advance to avoid having them sell out.
Thursdays through Sundays, November 18 – December 31
Photo Provided by Coastal Maine Botanical Gardens
---
Christmas Boat Parade of Lights, Portland Harbor
If you want to stay in Portland, you can see holiday lights in a boat parade! Typically on the second Saturday of December every year, boats of all shapes and sizes gather in Portland Harbor, lit from bow to the hull and everywhere in between.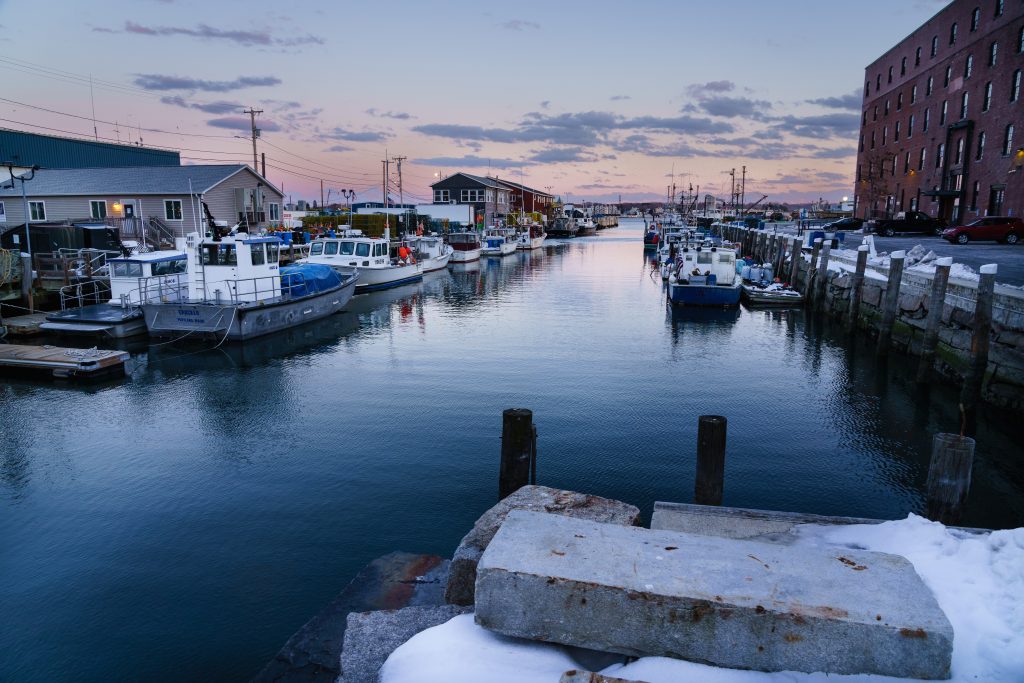 An essential part of the tradition is you can see Mrs. Claus waving from her boat. Whether you have a boat or not, you can watch the parade go by at various establishments on and near Portland Harbor. Something is soothing about watching all the colors reflect off the water while you look at the boats go through the harbor.
Date TBD
Photo Credit: Derek M. Berg
---
Delight in Freeport's Sparkle Celebration
Anyone looking to get into the holiday spirit can enjoy a whole celebration in Freeport! Freeport's Sparkle Celebration is one of the most popular holiday celebrations in the entire state, and it's easy to see why.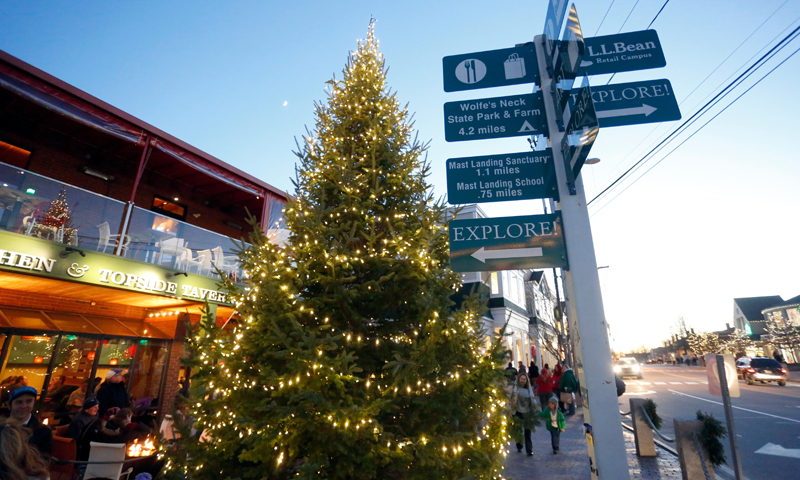 Freeport's Sparkle Celebration features plenty of activities that the whole family can participate in, like the Parade of Lights, a holiday decorating contest, and even gift certificate giveaways with the Stealth Elf. You can also look forward to Santa arriving when the famous talking Christmas Tree comes to life! It's truly an array of events that you don't want to miss!
Friday, December 1 – Sunday, December 10
Photo Provided by Visit Freeport
---
Monument Square Tree Lighting
A 40′ Balsam Fir was selected to be the 2022 Monument Square Christmas tree. The tree is located on the Westbrook property at 1040 Methodist Road, home of Anne and Toby Nappi.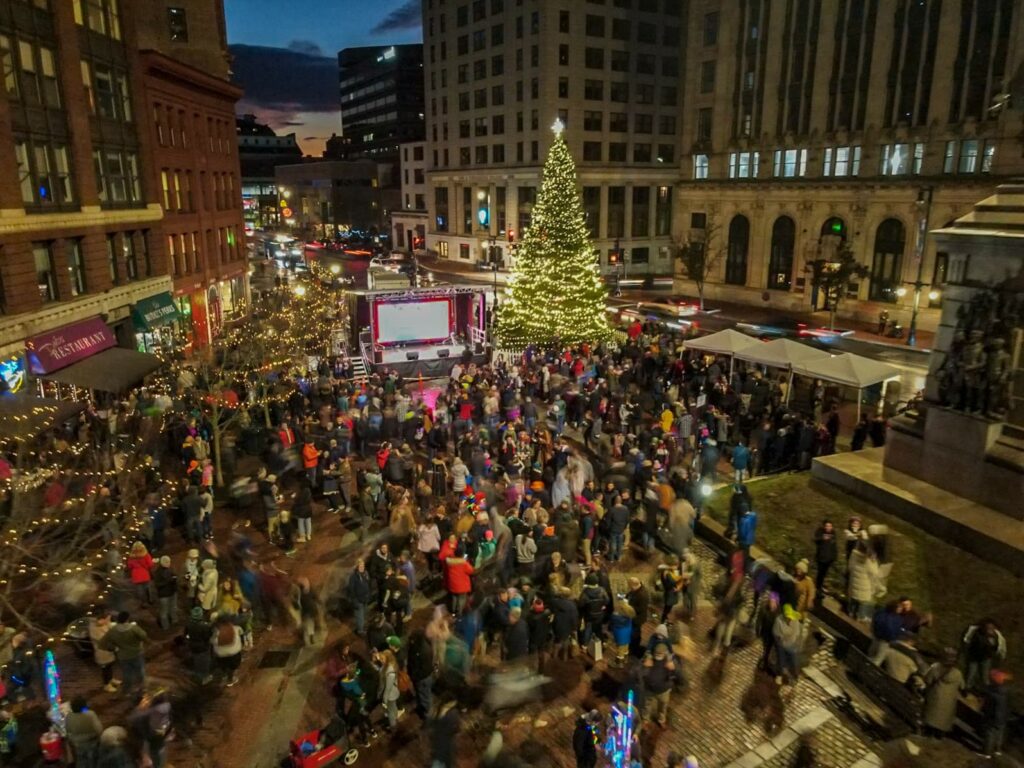 The tree lighting will take place the Friday after Thanksgiving, November 24, starting at 6:00 PM.
Photo Credits: Tim Greenway
---
Claim a Merry Madness Passport
There's no denying that part of the holiday fun is indulging in a bit of shopping! Merry Madness, put on by Portland Downtown, is an ideal way to support local businesses in Portland and have fun while doing it. The event has been transformed into a shopping extravaganza in the form of a passport booklet you can use throughout the holiday season to reduce crowds. Collect stamps at each participating business, and if you get 10, enter a raffle for some amazing prizes! It's a fantastic way to do some of your holiday shopping while supporting your favorite local businesses at the same time.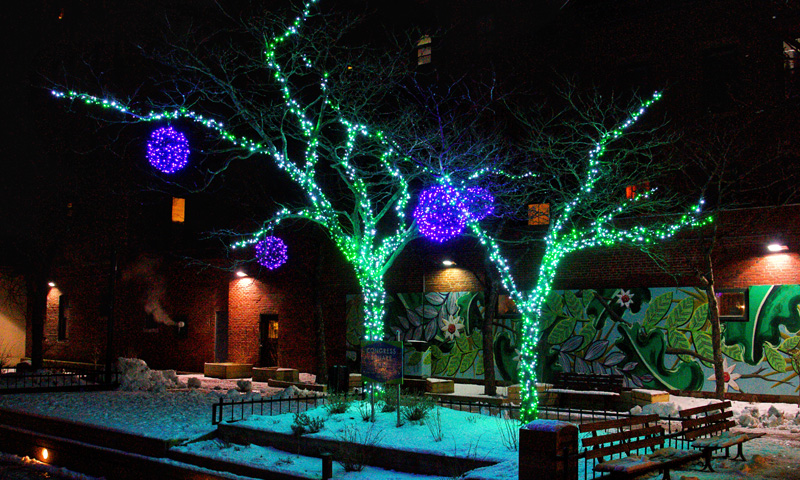 ---
FIND MORE HOLIDAY HAPPENINGS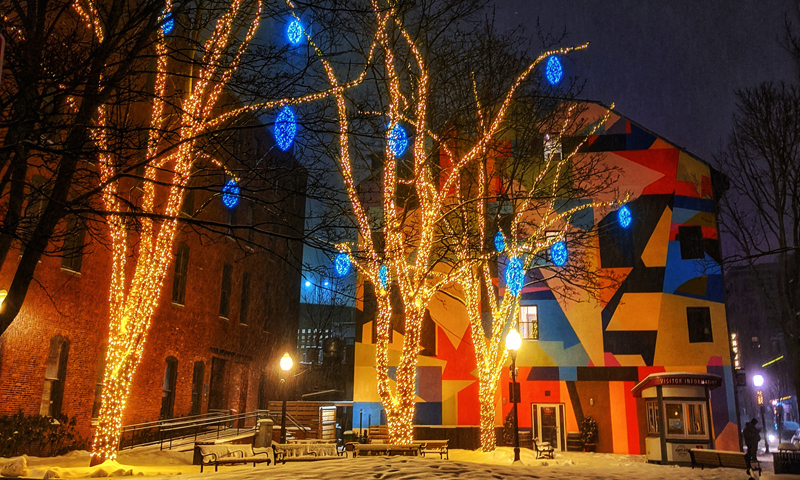 Holiday events and celebrations are lighting-up Greater Portland all season long!
Keep checking our Events Calendar for new + exciting things to do during the holidays in Portland, Maine and beyond.
Photo Credit: Capshore Photography