6 Maine Outdoor Activities to Try This Winter
Experience the Maine outdoors- Winter Style
Your guide to winter fun in Greater Portland, Maine
The best part about Maine winter is getting out in the great outdoors to explore all the region has to offer. Whether you want to ski the day away or just take a snowy stroll down cobblestone streets with a hot coco in hand—we have an activity for every style and ability level. So, give us a flurry and crisp breeze, it's snow problem. The snow never slows us down!
Keep reading to learn all about 6 Maine outdoor activities to try this winter!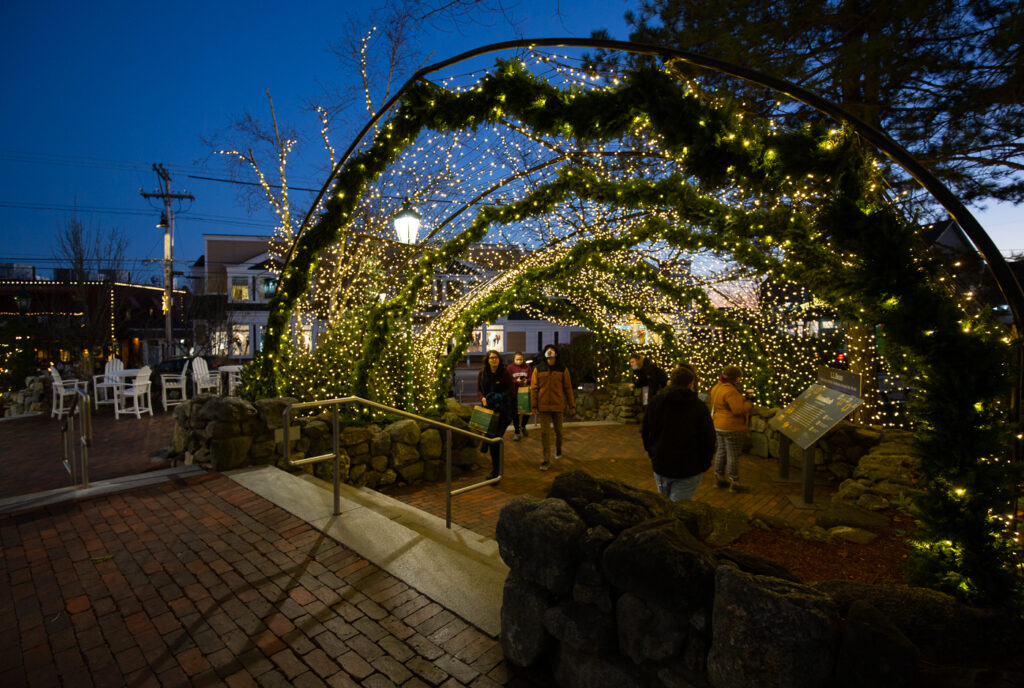 Ice Fishing
Want to give catching your dinner a try? Look no further than spending the day ice fishing! Ice fishing will likely come naturally to you if you already love to fish. If not, you can always hire a Maine guide to take you on a guided fishing excursion. The basics of ice fishing include dressing warmly and being ready to spend some quality time on a frozen lake with friends or your family.
Don't be surprised if you catch white fish, lake trout, or smelt on your outing. Make sure wherever you're ice fishing has an ice shack so you can sit back and relax while you wait for the fish to take a nibble on your bait. Ice fishing is a classic Maine winter activity, especially if you've never had the opportunity to try it until now!
Outdoor Dining
Did you think that outdoor dining was only for warm, balmy summer nights? Think again! One of the benefits of social distancing is increased outdoor dining options.
You'll find restaurants offering outdoor dining all around southern Maine well into the winter. Some feature creative heating options like fire pits, igloos, a-frame buildings, heated patios, rentable chalets, greenhouses, and personalized pods.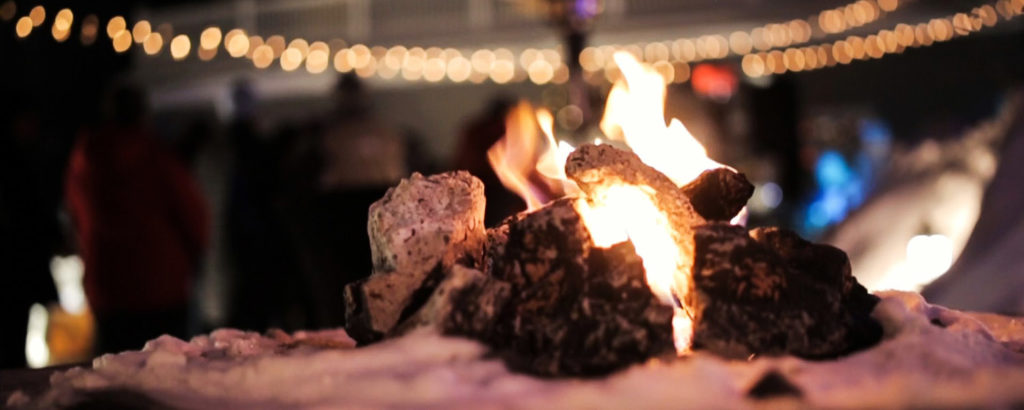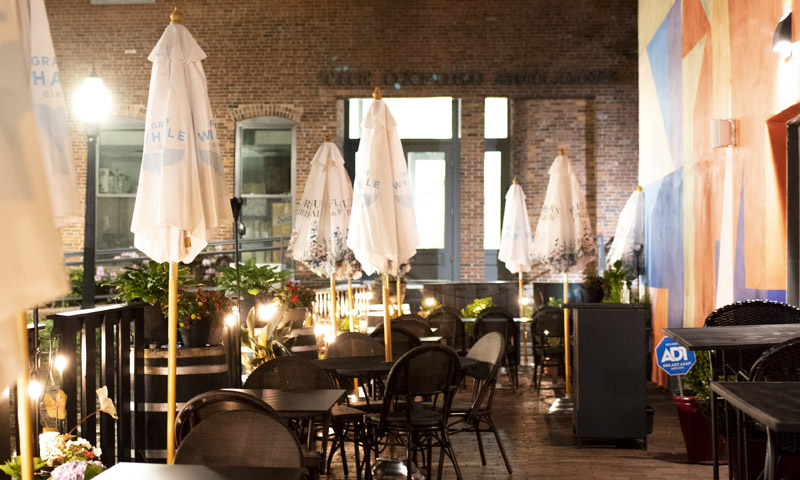 Dining outdoors while being bundled up is the epitome of accepting Maine winter for what it is. It's a fun way to escape and have a little fun while supporting some of the many local restaurants that southern Maine features. You'll be toasty warm ordering hot chocolate or another seasonally appropriate beverage while taking in the beauty that is Maine in the winter months.
Ice Skating
No winter in Maine is complete without going ice skating! Whether you're renting your ice skates or skating on a frozen pond, there are nearly infinite options to channel your inner figure skater.
One of the most popular rinks is the Rink at Thompson's Point, which is an excellent option if you don't own skates. There's also a yurt where you can buy a cup of hot cocoa and various other establishments on the Point that you can check out. Another fantastic spot for ice skating is Orland Blake Skating Pond in Yarmouth. The rink stays open until 11 pm, making it ideal for late-night skating. It also features a warming hut, so you'll stay warm!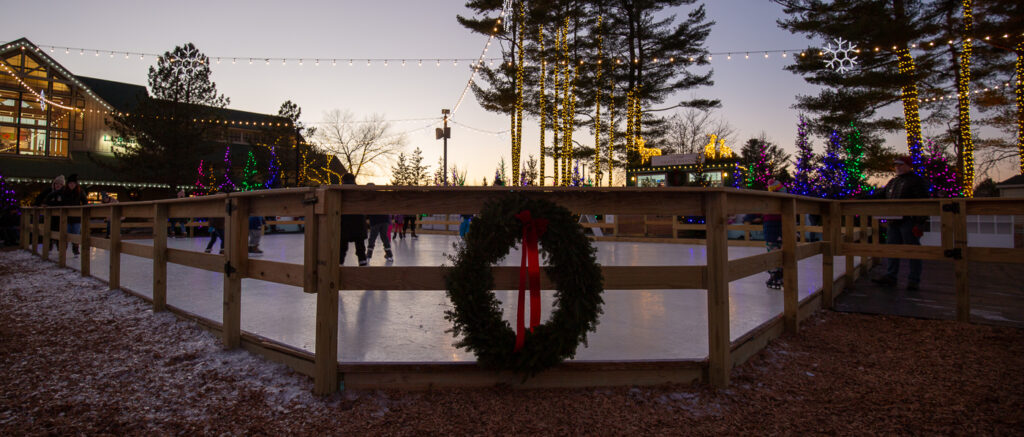 If you want a skating place that is open to the elements and still resurfaced by a Zamboni, check out the rink at Falmouth Family Ice. Although the pond is man-made, it's open from December through February, from 10 am until 9 pm. If you're a Falmouth resident, it's free; otherwise, it's $5 per person to skate. Don't worry if you don't have skates because you can also rent a pair here for $2.
For those looking for a hockey rink, the Scarborough Ice Rink features two rinks, including an upper rink for hockey. The lower rink is for skating, and both are open from dawn to 8 pm on Sunday through Thursday and dawn until 10 pm on Fridays and Saturdays. These are free rinks open to the public.
No matter where you want to ice skate, there are plenty of options to choose from in southern Maine!
Skiing
If you're in a place that's covered in snow, then you have to go skiing as well! Maine is perfect for both beginners and expert skiers, and snowboarders as well.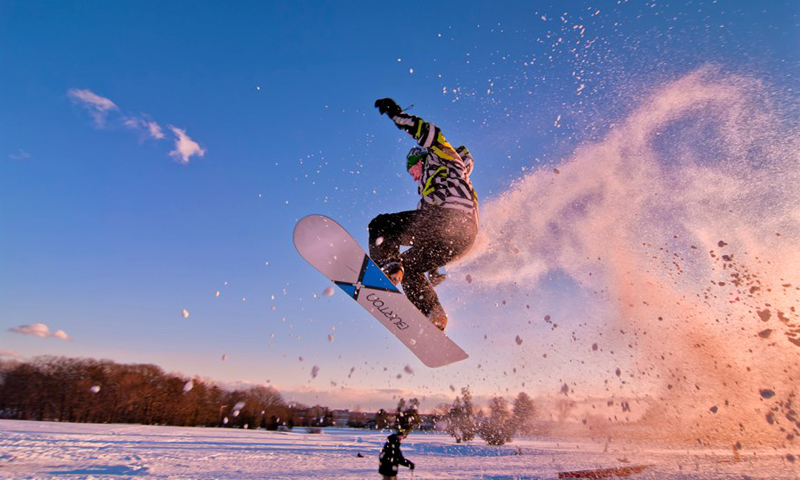 Check out one of the resorts for the best skiing experience. You'll find plenty of powder that ranges in complexity. You can also get away from the resorts and try skiing in other parts of the state. There's no shortage of fantastic places to ski, and the best part is that while you're skiing here, you can take in some of the incredible sights. There's nowhere else like Maine in the winter.
The great thing about skiing in Maine is that even if you're staying somewhere like Portland or Cape Elizabeth, you can drive where you want to go. Southern Maine is a centrally located part of the state, meaning you're never that far from where you want to be.
Carnaval ME
Carnaval ME's event was so popular that it's back and better than ever! Taking place in Portland's Old Port at the new location thanks to our friends at DiMillo's on the Water on Commercial Street!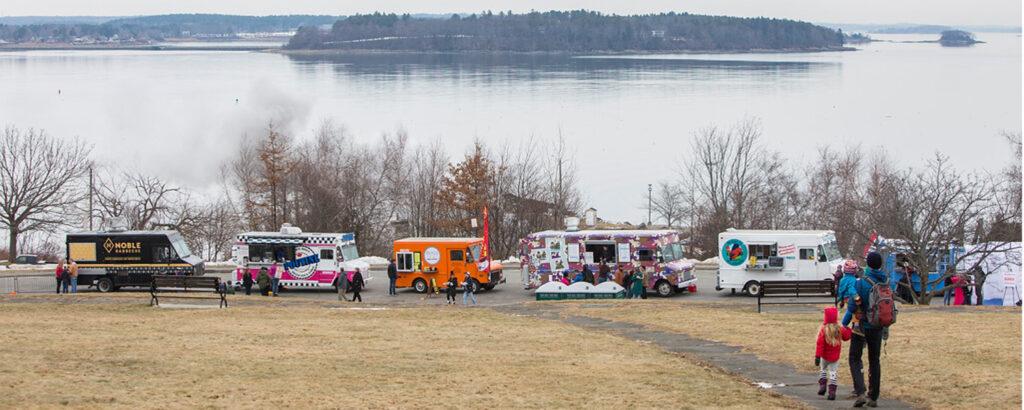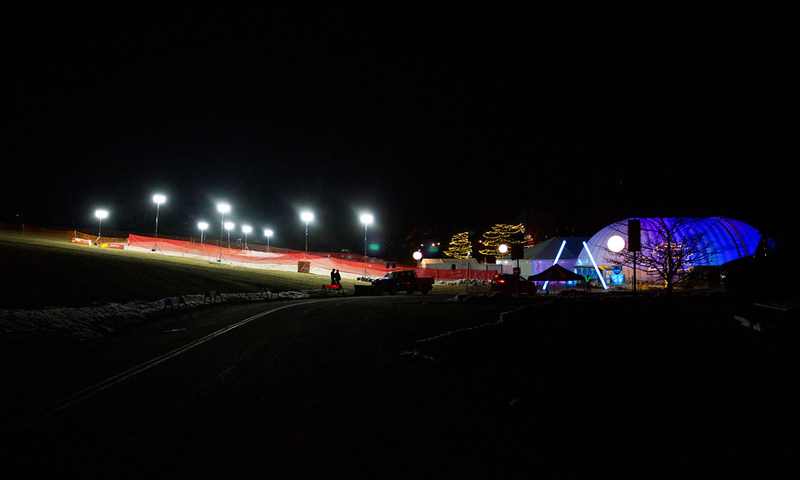 This fun outdoor winter event will feature live music on the Carnaval ME outdoor snow stage, a heated igloo, family-friendly activities, Bites & Brews, and a whole lot more! This two-week event will sell out and is a great way to beat the winter doldrums while enjoying the best of winter in Maine.
Winterfest
Back in a new hybrid format this year, Winterfest will be a week-long, starting February 27th and running until March 6th. It will culminate with an outdoor event set up in Westbrook's Riverbank Park, with other events taking place around downtown.
This will be another fantastic opportunity to get outside and be part of the community this winter while supporting the many great local businesses on Westbrook's Main Street and beyond.
Just because it's cold outside doesn't mean you should shut yourself inside. Instead, embrace it! Before you know it, spring will be here!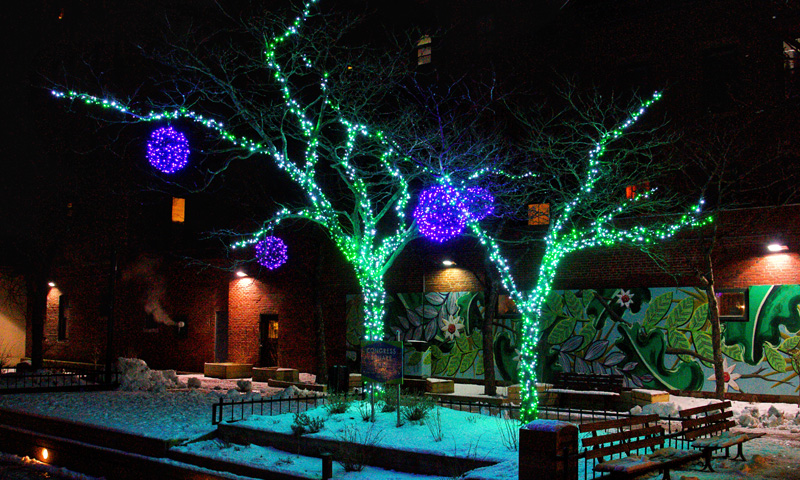 Need more ideas of how to keep busy this season? Contact Visit Portland to make the most of winter!