Visitor's Guide to Cannabis Consumption
VISITOR'S GUIDE TO CANNABIS CONSUMPTION IN GREATER PORTLAND, MAINE
Explore Maine's local and legal recreational market in Maine
So, you've heard about Maine's lobsters and lighthouses, our world-class restaurant and arts scene, and you maybe even know that Maine has the second highest number of local breweries per capita! When visiting Vacationland there is a little something for everyone.
Here's something you may not know…
---
Maine is one of eighteen states in America to legally allow the sale and consumption of cannabis. In 2016, Maine voters approved legalizing recreational cannabis, and the Maine State Legislature built a fully regulated market. The first cannabis sales began in late 2019 and since then, this budding industry has been growing – in size and sophistication.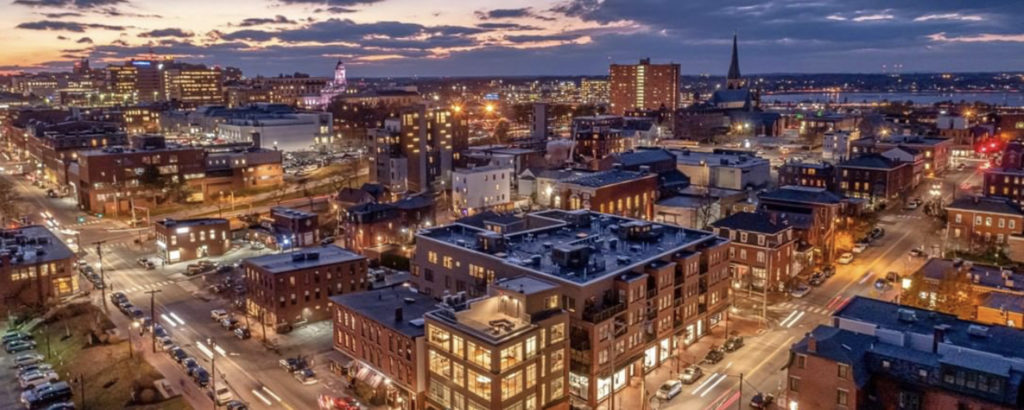 Cityscape of Portland, Photo Credit: Peter G. Morneau
At Visit Portland, we know that tourists are coming for all that our beautiful state has to offer, and over the last two years, we've seen many visitors come specifically to explore this new industry. And if you're reading this blog, you probably fit into one of those categories. What follows is intended to provide educational information about the legal purchase and safe use of recreational cannabis while you're visiting the great State of Maine.
---
WHAT YOU SHOULD KNOW
Marijuana use in Maine may be legal, but there are rules and regulations that come with the territory. To start, to possess or use non-medical marijuana in Maine, you must be 21 years of age or older. Marijuana use is legal only within the confines of private property. Cannabis in any form may not be consumed in public spaces or you could face a civil fine of up to $100 under Maine state law. Federally, marijuana remains illegal – if you're on federal property you may not even have it in your possession.
---
Dos + Don'ts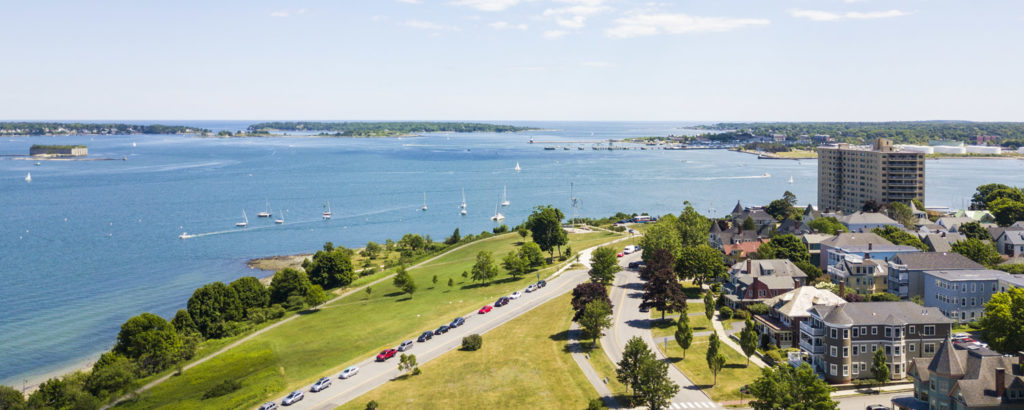 Casco Bay from East End Photo Credit: Capshore Photography
Adults Only – You must be 21+ to purchase up to 2.5 ounces of cannabis from state licensed stores.
Recreational Retailers – Ask if your retailer is state licensed – that means standardized testing and quality benchmarks must be met, which guarantees product consistency and safety standards.
Ways To Enjoy Cannabis – Whether you want to smoke, vape, eat or drink – there are a variety of ingestion methods. Ask your budtender to find the right one for you.
Start Low, Go Slow – Cannabis takes anywhere from two minutes to two hours to take full effect – edibles take the longest, while smoking works the quickest.
Private Property – Although Maine's known for its scenic beauty, cannabis may not be consumed in public. Enjoy in privately owned places and spaces.
Don't Drive High – you could get an OUI!
Safety Is No Accident – Always keep your cannabis locked in child-resistant packaging.
Visiting from Away – If you are a qualified card holder in your home state, you may purchase cannabis with your medical card in Maine also. Some recreational stores offer significant discounts for card holders – ask in advance.
Where To Shop – For a curated list of Maine's most well-known state regulated cannabis retailers visit here.
---
FOR MORE INFORMATION
If you are looking for more in-depth resources, please reach out to the Office of Marijuana Policy. If you'd like to take a closer look at Maine's marijuana laws visit here.
Enjoy your stay in the beautiful State of Maine.
WRITTEN BY
---
LOCAL CANNABIS COMPANIES
---