Recreational Cannabis across maine
VISITOR'S GUIDE TO CANNABIS CONSUMPTION IN GREATER PORTLAND, MAINE
EVERYTHING YOU NEED TO KNOW ABOUT MAINE RECREATIONAL MARIJUANA USE
So, you've heard about our lobsters & lighthouses. You may even be versed in our world-class arts, eats, and brews scattered across the region. What else is new? Well, back in 2016 Maine voters approved Question 1 and joined eight other states to have legalized the recreational use, retail sale and taxation of marijuana, also referred to as adult use marijuana.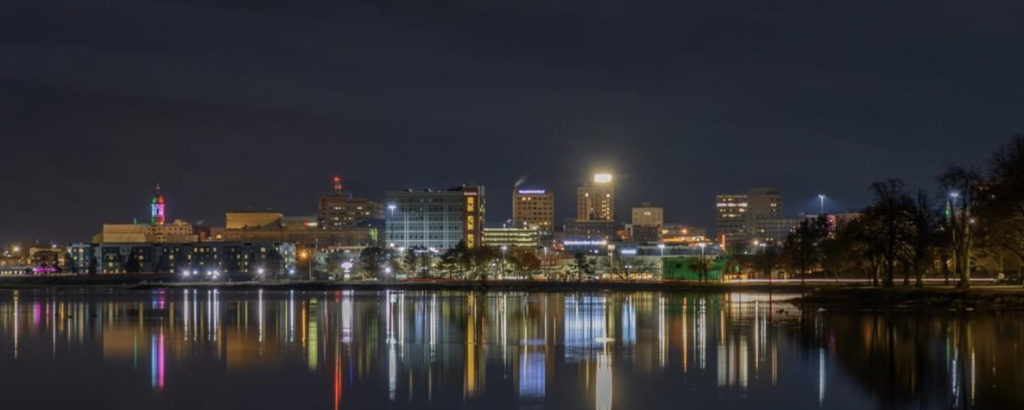 Downtown Cityscape, Photo Credit: Peter G. Morneau
The law was enacted as IB 2015, c. 5, "An Act to Legalize Marijuana." Now, both medical and adult-use recreational marijuana are legal in the state of Maine. This article is intended to provide educational information about the purchase and use of recreational cannabis while in Greater Portland and across the state of Maine. It is simply a starting point. If you are looking for more in-depth resources, please use the links throughout the blog or reach out to the Office of Marijuana Policy.
---
WHAT YOU SHOULD KNOW
Marijuana use in Maine may be legal, but there are rules and regulations that come with the territory. To start, to possess or use non-medical marijuana in Maine, you must be 21 years of age or older. Marijuana use is legal only within the confines of private property. That means no cannabis in any form (smoking, vaping, eating, drinking, etc.) may be consumed in public spaces. Use of marijuana in a public place may result in a civil fine of up to $100 under Maine state law. Federally Marijuana remains illegal, if you're on federal property you may not even have it in your possession.
Get a closer look at Maine Marijuana laws under Title 28-B
---
Maine Cannabis Consumption
Dos + Don'ts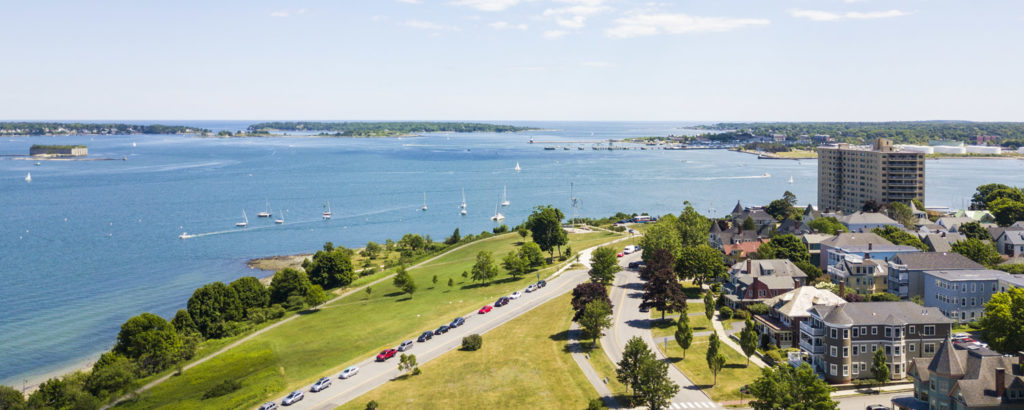 Casco Bay from East End Photo Credit: Capshore Photography
Do not drive. It's illegal to drive under the influence of marijuana just like driving under the influence of alcohol.
Do not cross state or international borders. You may not bring cannabis outside of the state.
Do not open and use marijuana in a vehicle. This goes for both the passenger and the driver.
Do pay by cash (or potentially debit card). Credit cards won't be accepted. Most retail locations will have an ATM on-site.
Do bring valid patient certification if you are looking to purchase medical marijuana from a registered caregiver or dispensary.
Do store your cannabis and edibles away from pets and children.
Do wait 2-4 hours after eating an edible before consuming more as the affects can take hours to develop.
---
Where Can I Purchase?
Adults over the age of 21 may possess up to 2.5 ounces of marijuana, including 5 grams of marijuana concentrate. You can purchase from licensed dispensaries and recreational stores in the region. Medical and recreational marijuana may not be sold from the same facility.
Before you visit a dispensary, you'll want to check the business's website to see if they supply medical or recreational cannabis. Find more specialty stores.