4 Bachelor and Bachelorette Party Ideas in Southern Maine
Bring Your Bachelor/Bachelorette Party to Greater Portland, Maine
Craft Drinks, Creative Eats, and Plenty to Explore
Have you recently gotten engaged, or are you helping plan a wedding for your best friend? It's never too soon to start thinking about bachelorette and bachelor parties!
Whether you're considering a winter wedding or getting married in the summer, the bachelor and bachelorette parties require some forethought. Keep reading for four bachelor and bachelorette party ideas in Southern Maine!
Book the Perfect Place to Stay
If you're planning a bachelor or bachelorette party, the first thing you should do is book the perfect place to stay. There's no shortage of gorgeous coastal properties, suburban getaways, and bed and breakfasts to choose from here in Maine.
Ideally, wherever you're booking should be close enough to where you want to spend the most time. This means downtown, like the Old Port or Old Orchard Beach for most groups. You'll also want to take the size of where you'll be staying into consideration.
If there's a large party, you may want to think about booking a house or several guest suites at a hotel. The last thing you want is to feel like the bridal or groom's party are right on top of each other because the place you're staying is too small.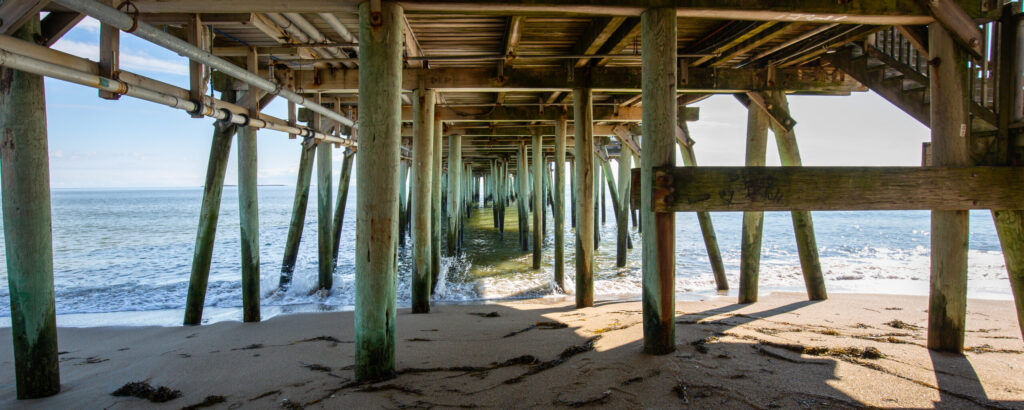 Consider staying in the heart of the Old Port for fantastic views. You'll be right near all the action and walking distance from all the many attractions that downtown Portland has to offer. There's nothing better than being surrounded by cobblestones, restaurants to try, and of course, plenty of cocktail bars.
Going outside the Old Port, try a stay on Peaks Island. Only a short ferry ride from Portland, Peaks Island has the coastal accommodations you're looking for, while keeping you close to the gorgeous waterfront views while you make the most of this incredible island.
Make the Most of Your Time with Activities
There's no shortage of things to do while you're in southern Maine for a bachelorette or bachelor party. The only question is what you'll have enough time to do.
There are tours for just about anything you can think of in the daytime. From catching a lobster to touring Portland with a real Mainer, or simply walking around this coastal oasis, find out a bit about what makes Greater Portland a destination and why it's so popular.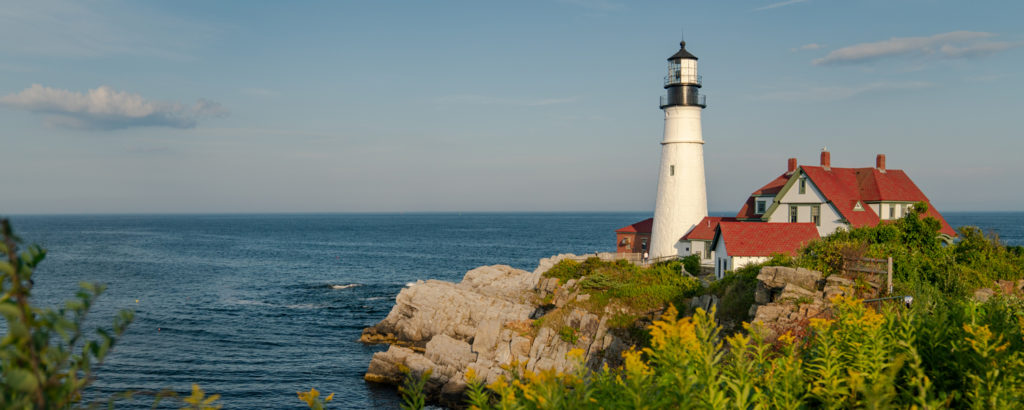 The Museum at Portland Head Light in Cape Elizabeth will lend a hidden glimpse behind this iconic lighthouse for those looking to get outside of Portland. Of course, you have to take a few minutes to take pictures of Portland Head Light and then head over to Bite Into Maine for a quintessential Maine lobster roll.
If your bachelor or bachelorette party wants to get out on the water, look no further than sailing on the coast. You can charter a Maine Windjammer and see the best of Maine's coast from a beautiful sailing boat.
In the summer, there's no better way to experience Maine! After you've seen the sights, find an activity that makes you get up and move. With so much of the beautiful outdoors, you can enjoy southern Maine by walking around the Old Portland and exploring.
Bring Your Appetite While Enjoying the Craft Beer Scene
One of the reasons why locals and tourists alike love Maine is that the food and drink scene here is outstanding. Get ready to try some of the best craft breweries found anywhere in the country.
Check out Industrial Way, which is home to favorites enjoyed by craft beer purveyors all over the country. If you want more craft beer, check out the aptly nicknamed "Yeast Bayside," where you'll find even more craft breweries, along with other craft beverage purveyors, making it a perfect stop during a day of fun.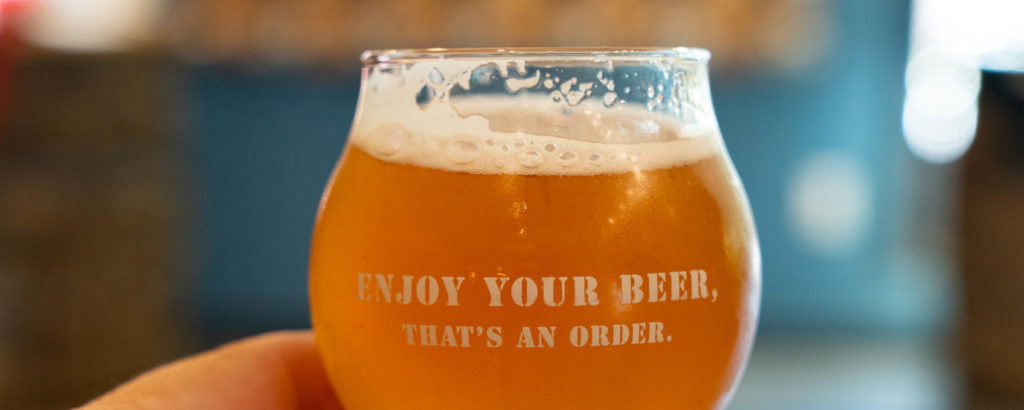 An easy way to get a taste of the craft beer scene is to take a tour. Tours are available by bus, boat, walking, and even bicycle, leaving nothing but options for bachelor and bachelorette parties.
You can easily walk down to the Eastern Promenade from the Bayside neighborhood in the spring and summer. There are plenty of bars and restaurants you can stop at on the way. Whether you're looking for a charming mixology program or a craft beer to enjoy along the way, you'll find something that everyone in your party will love.
Once you get to the Eastern Promenade, you'll quickly discover that some of the best food in the city is there in the form of food trucks. The combination of delicious food, gorgeous waterfront views, and time to explore will make it a time to remember!
Dinner in Portland can be a whirlwind. One word: reservations. Just about every cuisine you can imagine can be found here, and there are many James Beard award-winning and nominated establishments to be found. Want fresh seafood? There's no shortage of seafood restaurants in Portland, so do your research ahead of time to make sure your restaurant of choice can accommodate your party.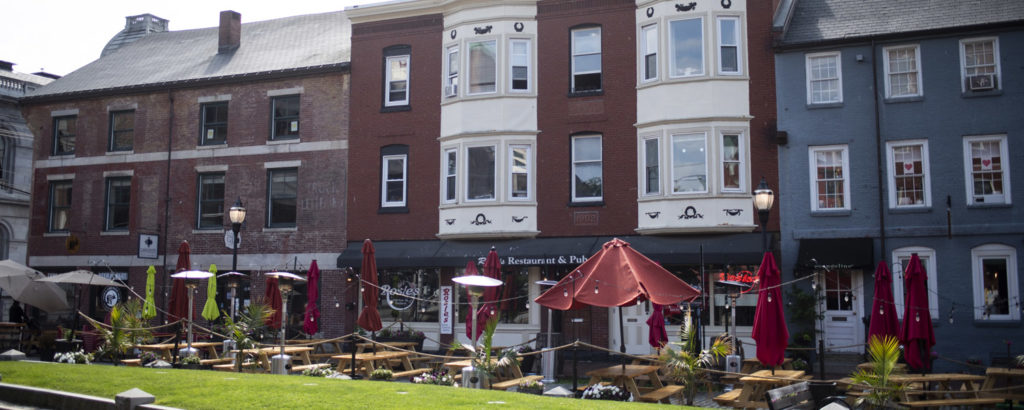 Walk over to the West End, where you'll discover another part of town serving up a variety of meals that explode with meals. Whether you're looking for Spanish-inspired cuisine, comforting bowls of ramen, or sushi, the West End has it all.
No bachelor or bachelorette party is complete without at least one meal to remember! Luckily, every meal you'll have in southern Maine will be unforgettable and make your time here filled with amazing memories.
Explore the Nightlife
Bachelorette and bachelor parties in southern Maine aren't complete without a little nightlife! For the most fun, the Old Port has everything you'll need. From craft cocktails to nightclubs, your bridal and groom's parties can have a great time.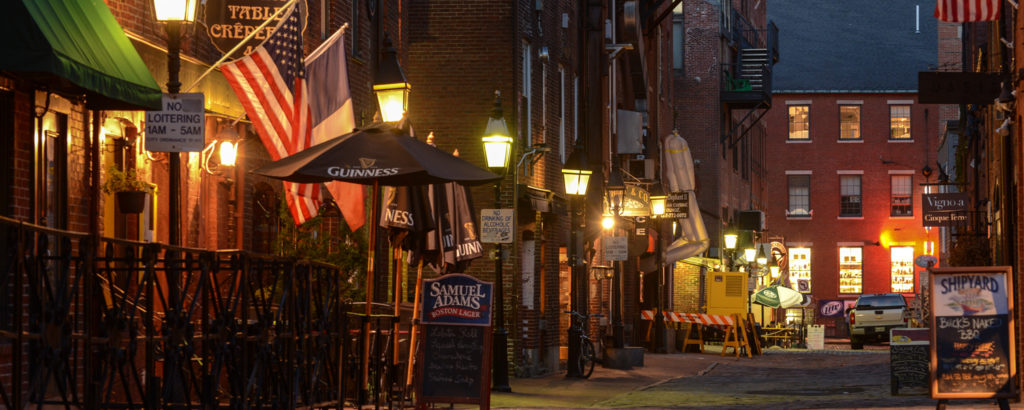 Many of the best spots for nightlife can be found in the Old Port, especially on Wharf Street. Spending at least one night in this area of Portland is practically a requirement for anyone getting married during their night out.
The beauty of spending a weekend in southern Maine for your bachelor's or bachelorette party is that there's a lot more here to explore. It's so easy to find a great place simply by walking around the Old Port and wandering down a side street.
Start planning your perfect weekend here by contacting Visit Portland to learn more!
planning a wedding in maine?
Let us assist you.