72 Hours in Greater Portland, Maine: An Itinerary for Event Planners
Day 1
Arrival
First, your group will fly into Maine's largest airport – Portland International Jetport (PWM).
PWM offers over a dozen non-stop, direct flights to major cities throughout the U.S., is serviced by all major airlines and low-cost carriers, including Southwest and JetBlue, and is one of the most affordable airports in the entire region. The airport sits just two miles from downtown Portland and has on-site car rentals, shuttle service and bus service.
Hotel Check-In
With luggage claimed, your group will take a shuttle ride to check into one of Greater Portland's 6,595 hotel rooms.
The region boasts an impressive variety of accommodations – like downtown boutique hotels steps away from meeting venues, restaurants and entertainment, luxurious beachfront resorts, classic seaside inns and much more.
Plus, many of Greater Portland's accommodations offer built-in meeting space – allowing your group to easily mix business with convenience.
Award-Winning Dinner Options
After bags are unpacked, and attendees have had time to settle into the hotel, they're in for a treat.
Greater Portland is packed with acclaimed restaurants and is even a Bon Appétit Restaurant City of the Year winner. In fact, Portland has more restaurants per capita than any other city in the country, excluding San Francisco.
The area has long been known for the best lobster and freshest seafood around, but today you'll find inventive cuisines inspired by cultures all over the world – including European, Asian, Italian, American and more. It's all here to taste and indulge in.
After dinner, there's a variety of craft breweries and wineries to sample and group entertainment options, including concerts, symphonies, theater, ballet performances, and more.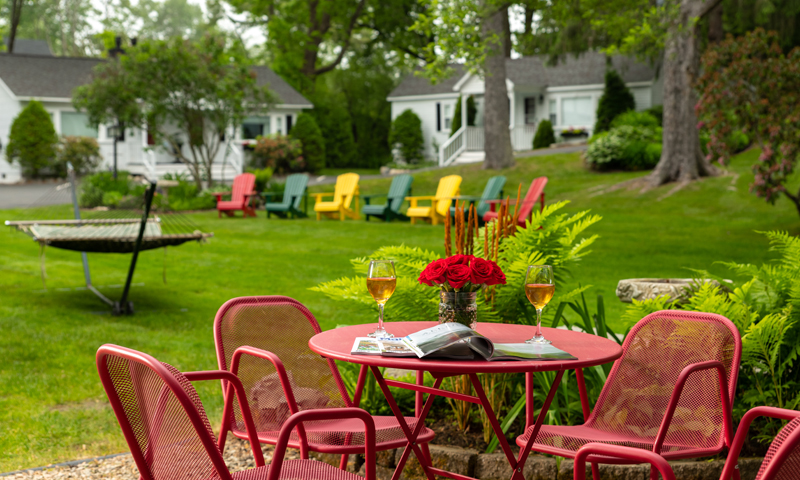 ---
Day 2
Meeting Time
Once your attendees have had coffee and breakfast at the hotel or a neighborhood cafe or bakery, it'll be time to head to the meeting venue.
Greater Portland's venues are found all over – in sophisticated urban settings and along the scenic coastline – and can accommodate groups small or large. With a combined total of 155,000 sq. ft. of area meeting space, including arenas, theaters, auditoriums, halls, hotels, and unique function facilities, you'll find the perfect space for your next event.
Our region has everything you'll need to enhance your event experience, with vendors specializing in audio/visual services, photography, entertainment, decor, gift bags, catering, transportation and more.

Break Out Sessions
A great way to help groups build communication and camaraderie is with a fun team-building activity.
Whether your group wants to take a guided tour – by trolley, boat or even bicycle – or a leisurely stroll through museums, landmarks and historic homes to learn about Maine's art, history and culture, there is something for everyone.
Water's Edge Lunch Breaks
Downtown Portland offers a scenic selection of al fresco dining options at the water's edge. And all around Greater Portland, you'll find signature restaurants, bars, and breweries with space for groups.
The region has also long welcomed the culinary creations of food trucks and street eats. They're parked all around town and are an affordable way to dine while having a variety of edible artistry to sample.
On picturesque Casco Bay are restaurants like Saltwater Grille that offer scenic views and showoff Portland's skyline. Find distinguished chefs curating unique menus and dishing-up high-quality seafood so you can experience an authentic taste of local fare in Maine.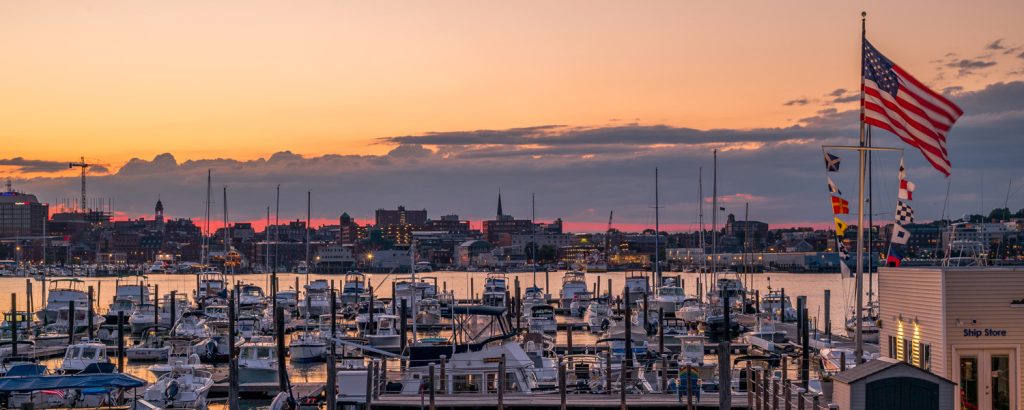 Afternoon Explorations
Once meetings are wrapped up, attendees are free to explore.
The Greater Portland region is packed with fun things to do, including miles of trails and public parks to hike, beaches to walk, boats and ferries to cruise the coast, farmer's markets to shop, museums and historic sites to see, and more.
A Lobster Bake Dinner
Give your attendees an unforgettable evening with a classic lobster bake on the beach – a quintessential Maine experience.
Just imagine your group coming together on the beach, sand beneath their toes, cool breezes, salty air and beautiful coastal views – all to indulge in mouthwatering lobster and seafood. All they'll have to do is sit back and relax. Our local full-service caterers will handle all the details and ensure your event goes smoothly.
---
Day 3
Brunch and Worthwhile Outings Before Flying Out
Once your group checks out of the hotel, get together for a relaxing brunch. Then, poke through some of Greater Portland's many shops, galleries and boutiques for souvenir shopping to find the perfect Maine keepsake.
And if there's still a little time, consider visiting one of Portland's must-see landmarks before you go, including historic forts, lighthouses, beaches and more.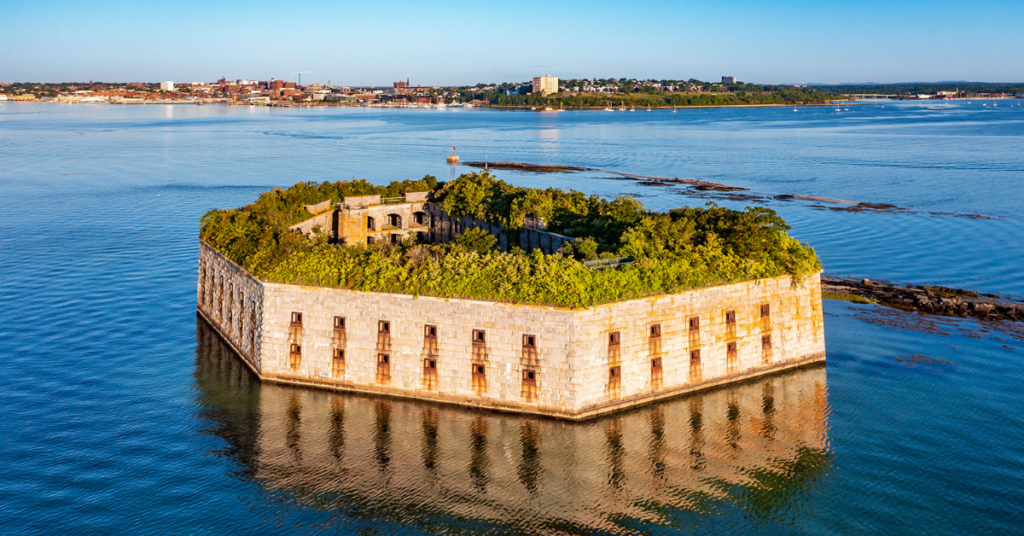 (Conclusion Copy/Contact Team CTA)
Let Us Assist Your Greater Portland Planning
Our team is here for you with entirely complimentary services to streamline your planning process. Reach out, and we'll do the heavy lifting.