3 Advantages of Holding Your Event at Cross Insurance Arena
Explore the Cross Insurance Arena in Portland, Maine, a contemporary venue equipped with advanced facilities for a wide range of events. Conveniently situated for easy access, it hosts a wide-range of engagements, contributing to the city's vibrant cultural landscape. Below are the top three things that make the Cross Insurance Arena in Portland, Maine, the venue that should be on your radar.
---
1. The arena is built to host events of all sizes.
Hosting your event in a venue that can accommodate the size of your group is essential to it being a success. Known for its size, this multi-purpose facility boasts more than 33,000 square feet of flexible gathering space. This space consists of:
16,000 sq. ft. of Concourse Exhibit Space
17,000 sq. ft. of Main Floor Exhibit or Event Space
6,200 Total Fixed Stadium Seats
3,400 Theatre Capacity
2,000 Reception Capacity
1,200 Banquet Capacity
150 8 x 10 Booths
2 Function Rooms
6 Open Air Suites
3 Lower Level Suites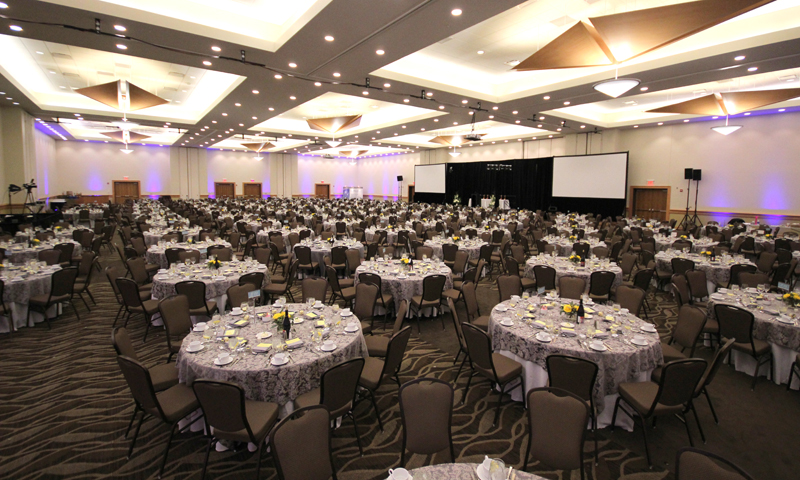 And the size isn't the arena's only impressive feature. The following food and beverage options are also offered at the facility:
Hall of Fame Lounge (with Full Bar Seating & TVs)
The Landing (with Full Bar Seating, Grill Stands & TVs)
Concession Stands
Bars
---
2. The location is in the center of everything.
Your attendees will have a ball gathering at the Arena. But even after the event, the fun can continue as the facility is situated in downtown Portland near a diverse mix of eclectic restaurants, cool entertainment, and more.
If your group enjoys taking in the sights, they are near many when getting together at the Cross Insurance Arena. Your attendees can visit nearby attractions such as the Portland Museum of Art, Victoria Mansion, Maine Historical Society, the Wadsworth-Longfellow House, and much more.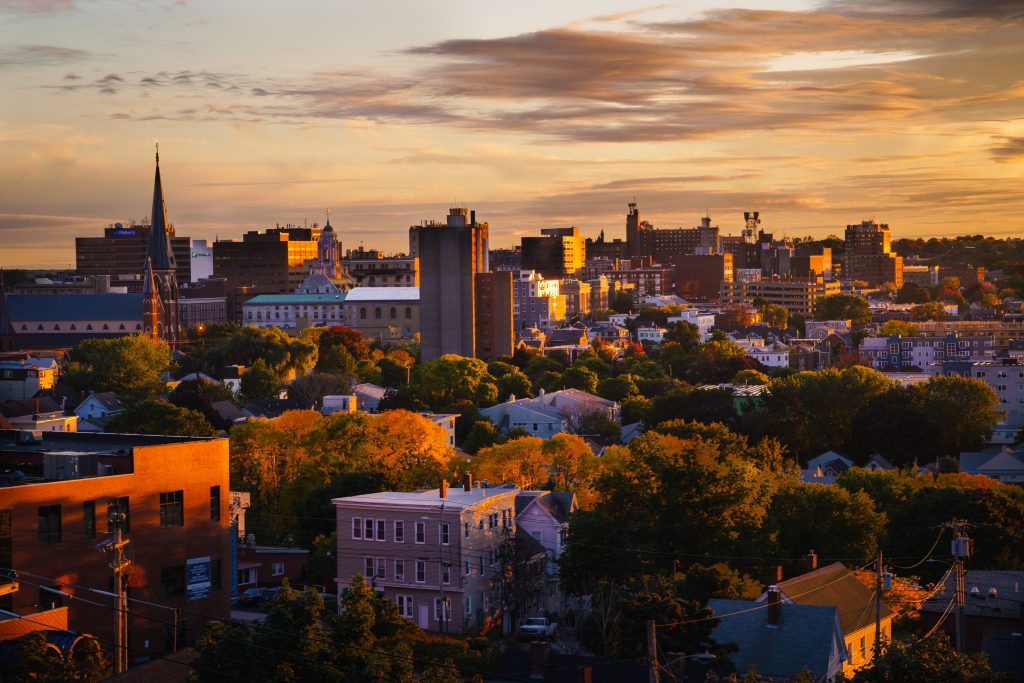 ---
3. Getting to hotels from the arena is easy.
After exploring the area around the Cross Insurance Arena, finding a place for your group to rest and recharge is simple. The arena is conveniently located near several hotels your attendees can easily walk to, such as:
Want to give your group a "small town takeover" experience they won't forget? Check out our guide on how to ensure your attendees have a memorable time in downtown Portland during your next event in Maine.
Interested in Hosting at the Cross Insurance Arena?
If you're ready to host your next event at this state-of-the-art arena, our Greater Portland team is here to assist you. Reach out or submit your RFP to start the planning process and have all your questions answered.