How to Fall in Love with Maine in 5 days: Roadtrip the Coast
Spend the Week Exploring the Charm of New England this Fall

Discover Greater Portland, Maine's fall charm through vibrant foliage, harvest fests, and seasonal bites + brews. Embarking on a fall foliage road trip up the coast of Maine is an enchanting journey that's as easy to navigate as it is breathtaking. Whether you're traveling from bustling cities or a small town, getting here is a breeze.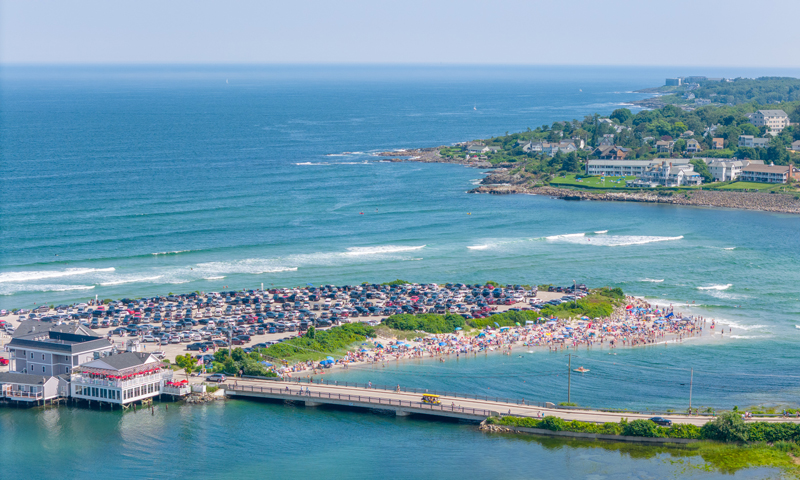 ---
Day 1 – Departure
Embark on an adventurous five day road trip by car. Portland is just four hours from New York, three from Hartford, and just two hours from Boston–your journey promises to be both beautiful and convenient. Dive into deals, packages, and promotions for your stay as well as our Events Calendar to fill-in some free time with local annual fall harvests, festivals, and fairs.
Day 2 – Ogunquit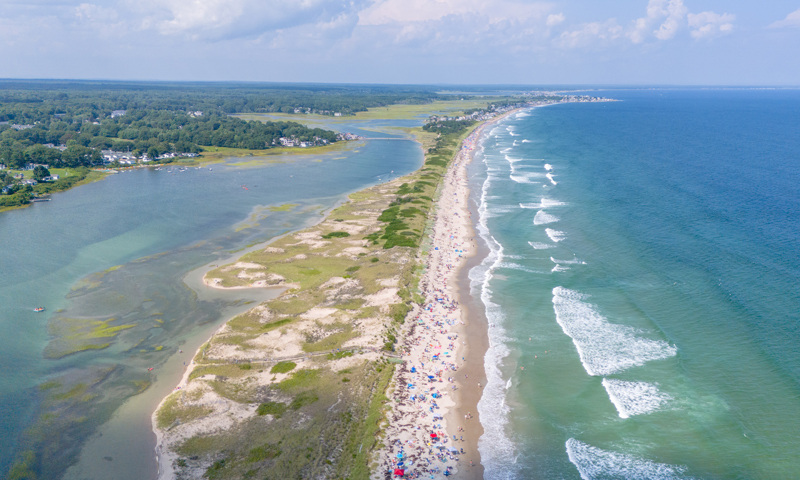 As the journey unfolds, your first stopover is the quaint town of Ogunquit, offering a glimpse into Maine's coastal beauty. Approximately 1 hour from Portland, Ogunquit presents stunning views of the Atlantic Ocean. Ogunquit Beach invites you to relax amidst the serene surroundings. Unwind at a beachfront locale and see a world-class show at Ogunquit Playhouse. Don't miss a visit to Perkins Cove, a charming harbor village known for its boutiques and seafood eateries.
Day 3 – Biddeford, Old Orchard Beach, Scarborough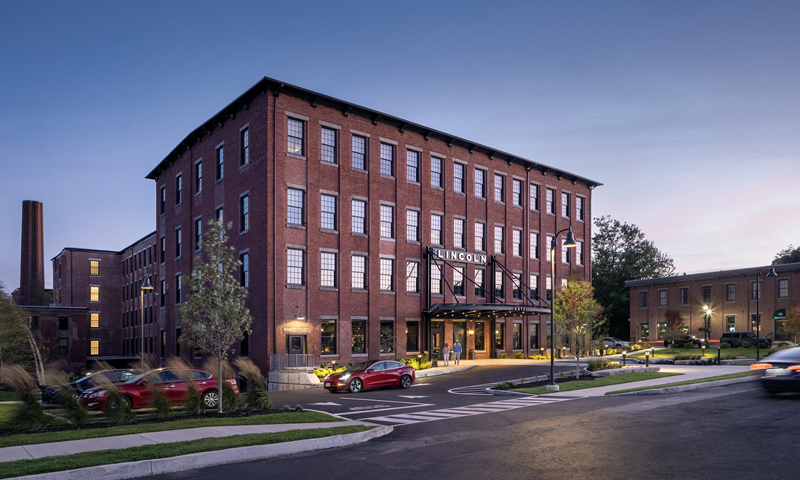 Continuing your road trip, you'll reach charming towns in Southern Maine like Biddeford/Saco, Old Orchard Beach, and Scarborough. All located roughly 20 minutes from Portland, Maine. Biddeford's revitalized downtown boasts art galleries, coffee shops, and a vibrant local performing arts scene. Stay overnight in the heart of downtown at the brand-new revitalized historic accommodation, Lincoln Hotel. Or head over to Funtown Splashtown U.S.A for a family-friendly amusement park with over 50 rides, slides, and pools.
Just north is Orchard Beach. Famous for its sandy shores and thriving pier, where you can enjoy games and amusement rides at Palace Playland and panoramic views of the ocean. Don't forget to grab some famous pier fries while you're at it. This stopover offers a mix of cultural exploration and classic coastal fun.
Next up the coast is Scarborough, Maine. Drive up to explore the many beaches like Pine Point Beach or Higgins Beach. Walk along the sandy shores and witness the changing leaves framing the Atlantic coastline. Scarborough Marsh (largest saltwater marsh in Maine) offers birdwatching and kayaking opportunities amidst breathtaking wetlands. Get a glimpse of the fall splendor by kayak or on a wildlife walk along the trails to stretch your legs.
Day 4 and 5 – Portland + Freeport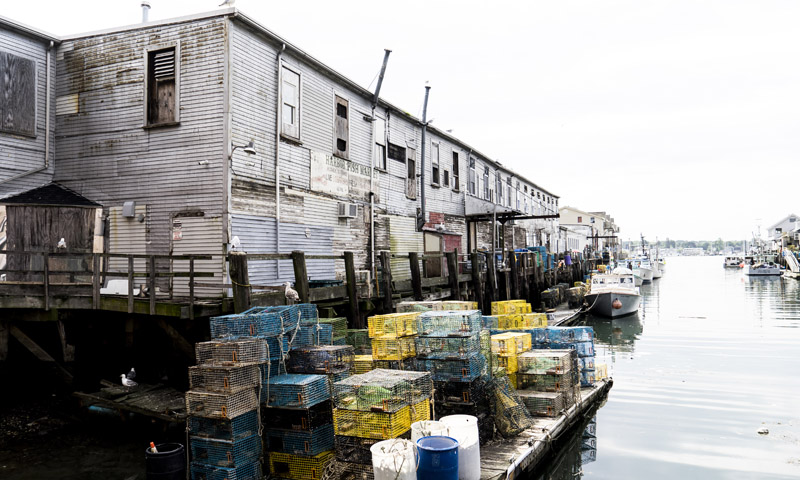 Arriving in the heart of your fall foliage adventure, Portland welcomes you with open arms. This vibrant city is an ideal blend of urban excitement and coastal charm. Wander through the Old Port district, known for its cobblestone streets, boutique shops, and a wide array of dining options. Indulge in fresh seafood, explore local galleries, and immerse yourself in Portland's vibrant arts scene. A visit to the Portland Head Light, a historic lighthouse set against the backdrop of the ocean and fall foliage, is a must-see before continuing your journey.
Plan a day trip to Freeport, a 30 minute drive north from Portland, and experience its unique blend of shopping and coastal charm. Freeport is famed for being home to L.L.Bean's flagship store, where you can explore four floors of outdoor gear and apparel. Stroll through Freeport's charming streets lined with boutiques, art galleries, and delicious eateries. Embrace the fall ambiance as you shop for cozy essentials and relish warm cider in this picturesque town.
As you conclude your fall foliage road trip across Greater Portland, Maine, you'll carry the memories of coastal beauty, charming towns, and the vivid colors of autumn with you. With each stopover offering a unique blend of experiences, your journey promises to be a testament to the enchantment of New England's fall season.