pet friendly fun
we welcome your LOYAL TRAVELING COMPANIONS
What would a vacation be without your best furriend tagging along? Dogs are bonafide members of the family and bringing them on vacation is a must for many dog-lovers. Portland's dog-friendly community invites you to stay, play, and have a treat or two. Vacation photos are always better with your furry best friend on-hand to pose.
1 | Dog-friendly Casco Bay Adventures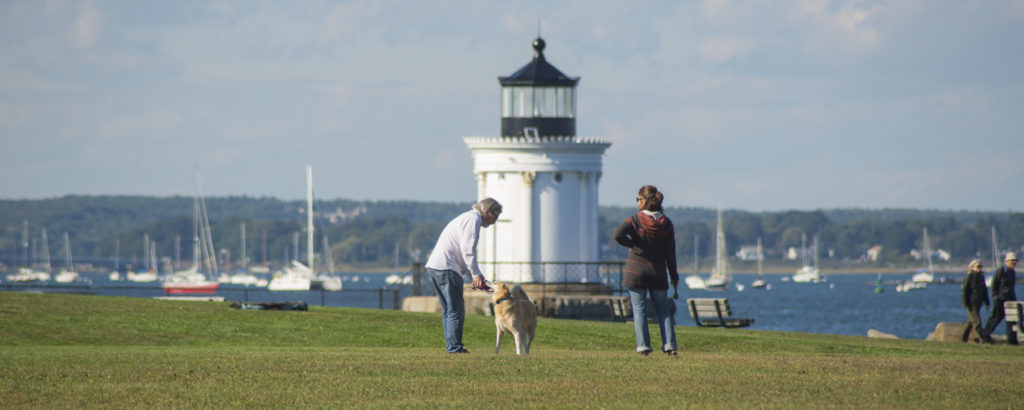 Cast-off with your 4-paw mate on a Casco Bay Lines ferry to one of Portland's many island communities or take the Mailboat Cruise. Purchase ferry tickets at the dog-friendly terminal. Peaks Island is a popular destination for day-trippers. The Inn on Peaks Island welcomes dogs to dine with their families on the patio. You could choose to pack a picnic, walk the shoreline island trail and let your best friend cool off and do the doggy paddle.
Portland Discovery Land and Sea Tours, located on Long Wharf, welcomes mellow mutts to do a scenic lighthouse cruise and soak-up a little maritime history.
2 | Dog Friendly Beaches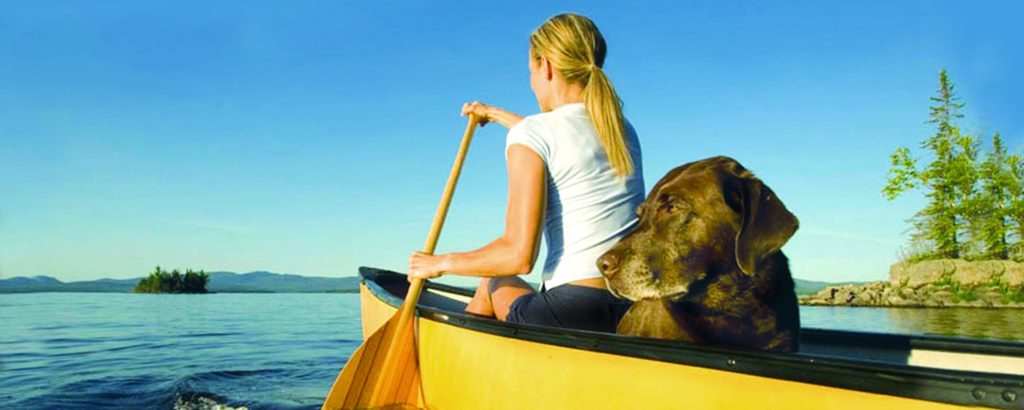 Portland boasts miles of tongue-hanging coastline where beach dogs can get their paws sandy and splash around. From Labor Day to Memorial Day area beaches offer extended beach hours with off-leash play at Portland's Eastern Beach, South Portland's Willard Beach and many Scarborough Beaches. During the busy summer season, many area beaches provide beach dog hours around sunrise and sunset. Be sure to follow the posted rules, respect wildlife and only leave paw prints.
3 | Dog Friendly Trails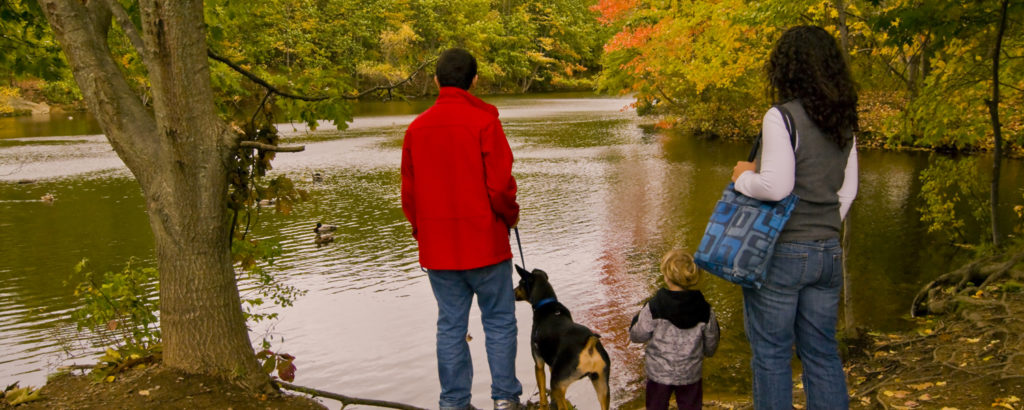 Portland Trails, a non-profit land trust, offers a vast network of over 70 miles of wooded trails, coastal paths and green space that you can sniff-out with your dog. On a hot day, your dog can dip their paws into a stream, river or the ocean depending on the trail. PortlandTrails.org has an interactive map to help you pick your hike. The Eastern Promenade Trail can be accessed near Portland's Ocean Gateway's dog-friendly Visitor Center and delivers views towards Fort Gorges and access to Eastern Beach.
4 | Dog Friendly ACCOMMODATIONS
Many area hotels welcome well-behaved dogs to stay and play. Call ahead to book and get the inside scoop; there is often a little flexibility on weight restrictions. The Westin Hotel, in Portland's Arts District, welcomes dogs with treats and Heavenly dog beds. Inn By the Sea located on the shores of Cape Elizabeth has led the way as a dog-friendly seaside green resort with a unique inn foster dog program, over-the-top pampering and a doggie menu. See other properties that accept pets here.
Often, travelers are just happy to find a pet-friendly establishment. But in the Greater Portland area, some accommodations take pet-friendly a step further. There are an increasing number of hotels, motels and inns that accommodate pets. Some provide dog-friendly rooms where visitors may find a water bowl and a welcome bone upon arrival. Others in the region offer doggie room service, gourmet pet menus (Meat Roaf, anyone?), and nearby dog-walking facilities. Visitors will uncover area inns that are unabashed pet enthusiasts and include dog-walking services as part of the amenities so visitors can engage in some human-only exploring. Some hotels and motels even cap off the season with a final week of on-limits hotel pool time just for the four-footed.
Visitors will want to check pet policies and follow establishment rules. Some accommodations will have additional fees or cleaning fees, specific dog-friendly rooms, cat policies, or size and behavior requirements. But when visitors settle on the right fit, they'll find establishments more than willing to roll out the carpet for man's best (traveling) friend.
5 | Dog Friendly Dining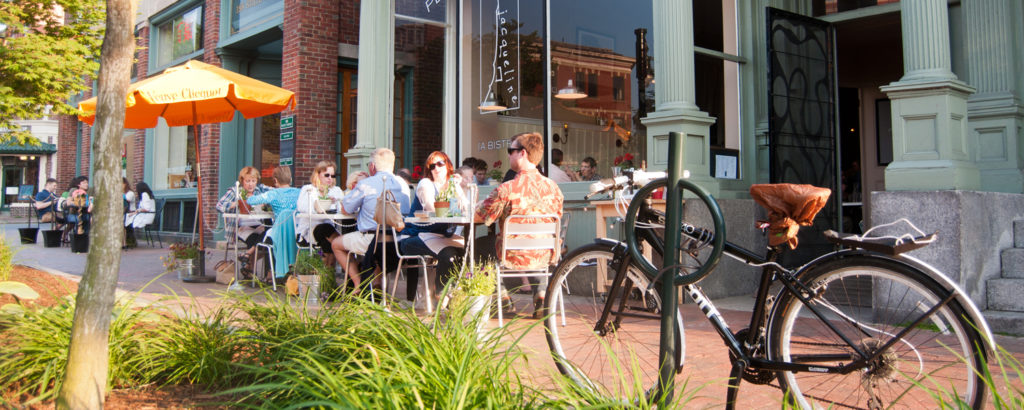 Many of Portland's local restaurants welcome dogs to dine on outdoors patios or decks with their families. Local health regulations allow restaurants to offer dog-friendly dining benefits providing the outdoor dining areas can be accessed without walking through the restaurant. Woof-worthy water view destinations with live music include The Portland Lobster Company and The Porthole.
When you're traveling with your best friend, remember to pack all your dog's essentials – collar with ID tags, leash, pick-up bags, food, medications and a vaccination certificate so you can just relax once you arrive.
---
Written by: Deb Collins
Local writer, Deb Collins, has a Maine dog-centric business. She loves exploring Maine with her Labrador retriever, Ted, and writing about everything dog. For more dog-friendly Maine adventures, check HappyMe Stuff online.