What to Expect During Your Stay
the ideal ACCOMMODATION experience
local hotels are dedicated to providing top of the line service
Expect top of the line service and plenty of on-site amenities when you stay at one of our local hotels, motels, or inns in Greater Portland. You are sure to find hotels with serene spas, indoor pools, lounges, bars, and of course plenty to do and see while you're here. Whether you prefer to unwind or go on the adventure, you are sure to find what you're looking for.
Unwind with spas + pools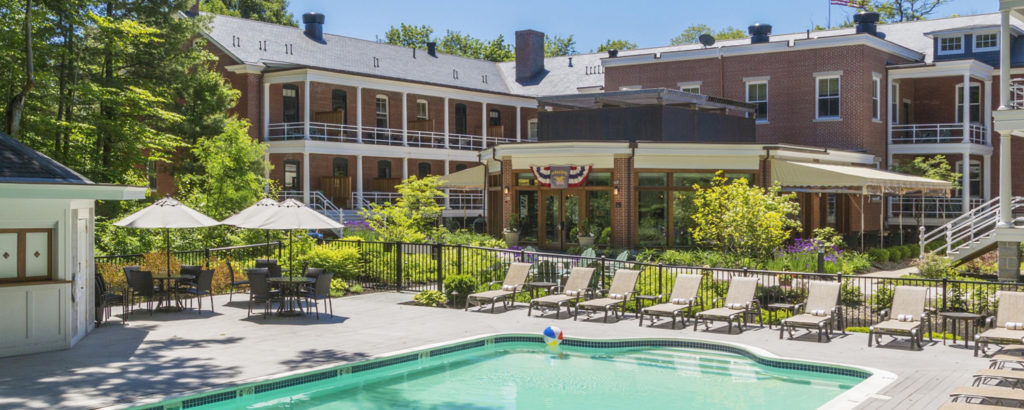 Many properties in the Portland area also have a private sauna, hot tub, Jacuzzi, fitness center and tennis courts. Visitors may find hotels that offer beach shuttles to deliver guests shoreside, or a dinner trolley to transport them to area restaurants, capping off a hassle-free, relaxing vacation where the city is virtually at their fingertips.
Visitors often come to Portland for its luxury accommodations and professional spa offerings. For them, the message from area hotels is simply, Be our guest. On-staff wellness experts and professionals take wellness seriously. Spa amenities are available as part of a guest's stay in a number of area hotels and inns; visitors will also find plenty of Spa or Wellness packages available at area establishments.
On-site spas provide the perfect escape for girlfriend getaways, mother-daughter vacations, wedding parties, couples, and any special vacation where pampering is the priority. Therapeutic massage, beauty packages, Jacuzzis, saunas, and body treatments are available for those with a desire to renew and refresh. Choose from facials, wraps and rubs, aromatherapy, or mani-pedis, or indulge in a hot stone massage or an exfoliating coconut lime salt glow – visitors will find all of these possibilities in area hotels.
on-site activities
Those still filling up the to-do list after arriving in the region should look no further than their immediate surroundings; many area hotels, motels, and inns are more than just places to rest after a day exploring the city. They are destinations in themselves, with an out-of-the-ordinary lineup of activities and events for families, foodies, outdoor enthusiasts, and those whose goal is relaxation.
A lot of today's lodging destinations are chock-full of family-friendly or kid-only activities. Expect boat tours, paddleboard demos, and sailing cruises to be part of the activity schedule when Casco Bay is right outside the door. Kid-focused activity tents, crabbing excursions, treasure hunts, marshmallow roasts, beach trips, and rowboat tours are just some of the activities offered by area hotels, motels and inns that make kids (not to mention their parents) their priority.
---
more information on places to stay
Check out our full list of accommodations below.