Uncover Coastal Maine in a Sustainable Camper Van
Explore Maine's Coastal Charms This Summer

Hidden Gems, Uncharted Treasures, Camping Adventures
Embark on an unforgettable camper adventure across Maine. Discover everything from local landmarks to hidden gems along the rocky coast. Immerse yourself in a carefully-curated itinerary that combines nature, local flavors, and captivating experiences. From picturesque parks and scenic hikes to upscale dining and daytrips, get ready to create memories that will last a lifetime. Grab your road snacks and get your playlist ready—it's time to hit the road.
We partnered with Amy + Dan from @capshore to peek behind the curtain of local favorites and off-the-beaten path destinations across the state.
---
Day One – Friday
Unleash the adventurer within and explore the untamed beauty of Maine with an off-grid camper van. With features like all-season efficient heat, full off-grid electric system, and an indoor shower—these vans offer comfort and security in remote locations. Explore Maine's rugged landscapes and immerse yourself in nature with Maine Adventure Company.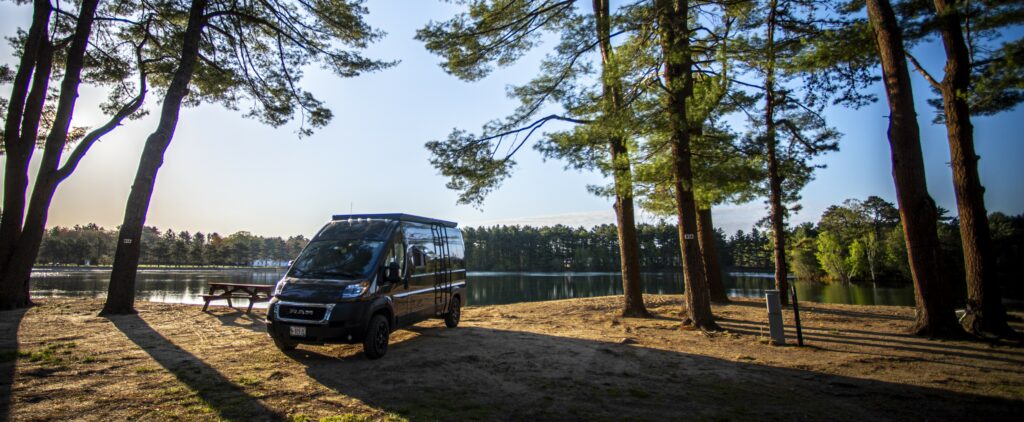 Experience the natural beauty and tranquility of Wassamki Springs Campground, nestled just outside of Portland in Scarborough, Maine. Surrounded by lush forests and offering access to a serene lake, this idyllic retreat is the perfect basecamp for your adventures in the Greater Portland area. When you're ready to kick off your journey, you'll drive roughly 15 minutes to Downtown Portland for the day.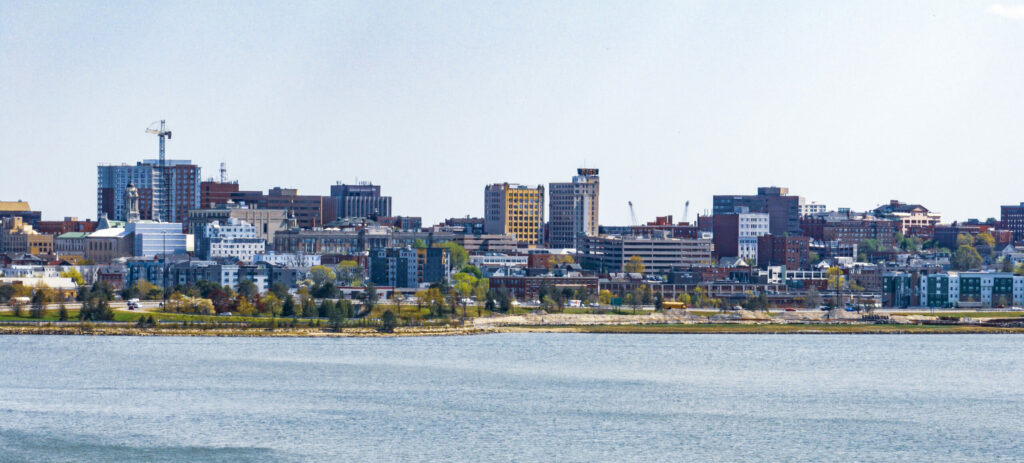 Swing by Rosemont Market & Bakery in Scarborough, a local gem, to pick up a grab-and-go lunch to fuel your exploration. Expect fresh sandwiches, pizza, and other bakery delights along with a rotating menu to keep things interesting. With local fare in hand, head up to picturesque Payson Park and Back Bay Cove in Portland for some iconic city views. Find a cozy spot to picnic and savor your meal while enjoying the serene surroundings.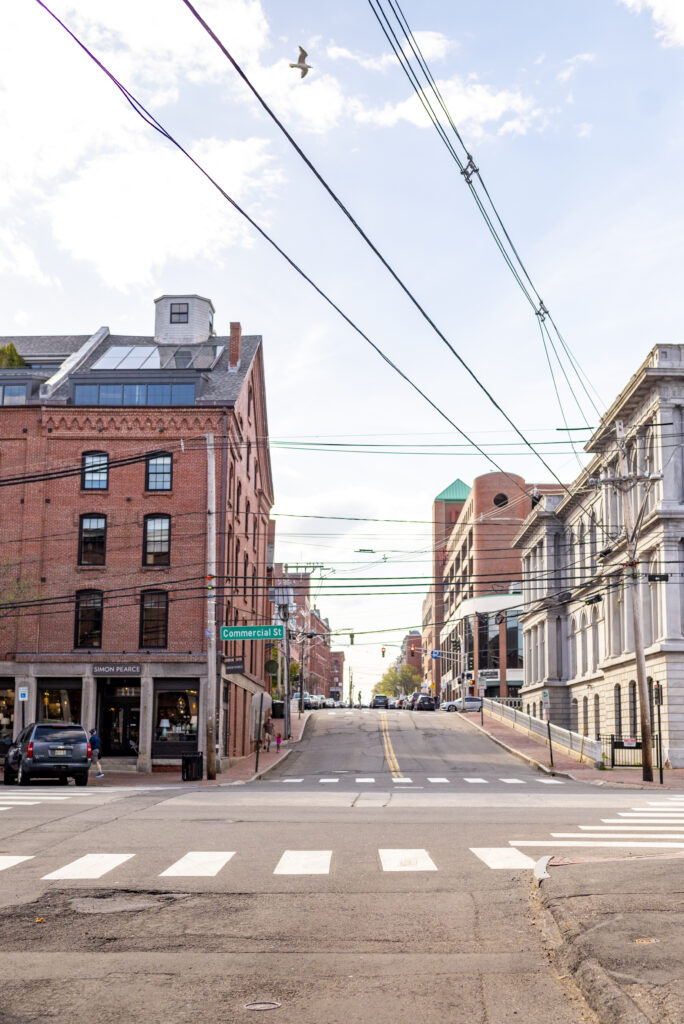 Photo Credits: Capshore Photography
No visit to Downtown Portland is complete without experiencing the local beverage scene. You may know about our craft beer boom and local wineries and distilleries, but we have also mastered the art of the mocktail and non-alcoholic beverage. Indulge in a Root Wild Kombucha tasting session on Washington Avenue, where you'll discover the refreshing and flavorful world of fermented tea. Visit their East Bayside tasting room for a patio party with live music and food trucks this Summer.
Afterward, continue your evening with the warm hospitality of Ri Ra Irish Pub on Commercial Street. Catch a trivia night or traditional Irish music while you try their tasty pub fare and watch the night unfold. Make sure to head upstairs for some panoramic water views while you're there.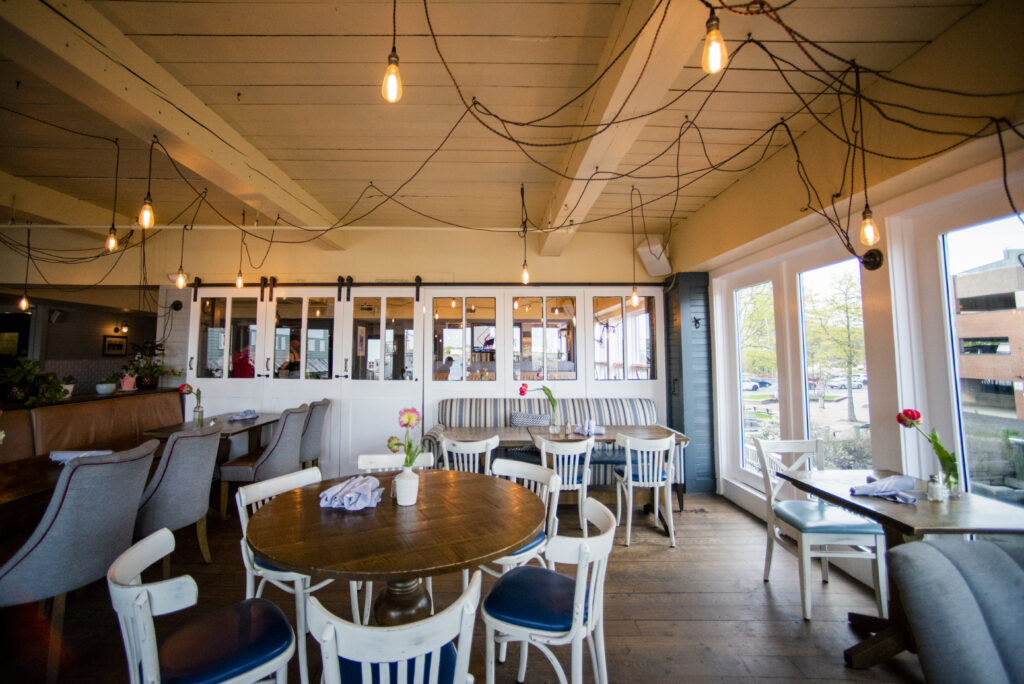 Not ready for the night end? We love the nightlife in Portland, Maine. Explore the Working Waterfront's indoor and outdoor seaside establishments for its lively atmosphere. In the Old Port you'll enjoy late-night bites + brews or a patio party at iconic spots like Boone's Fish House & Oyster Room, Portland Lobster Company, and Porthole Restaurant & Pub,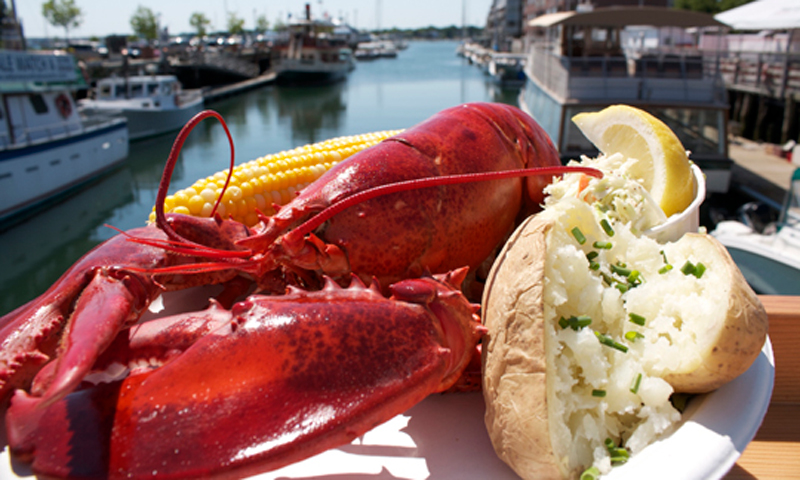 ---
Day Two – Saturday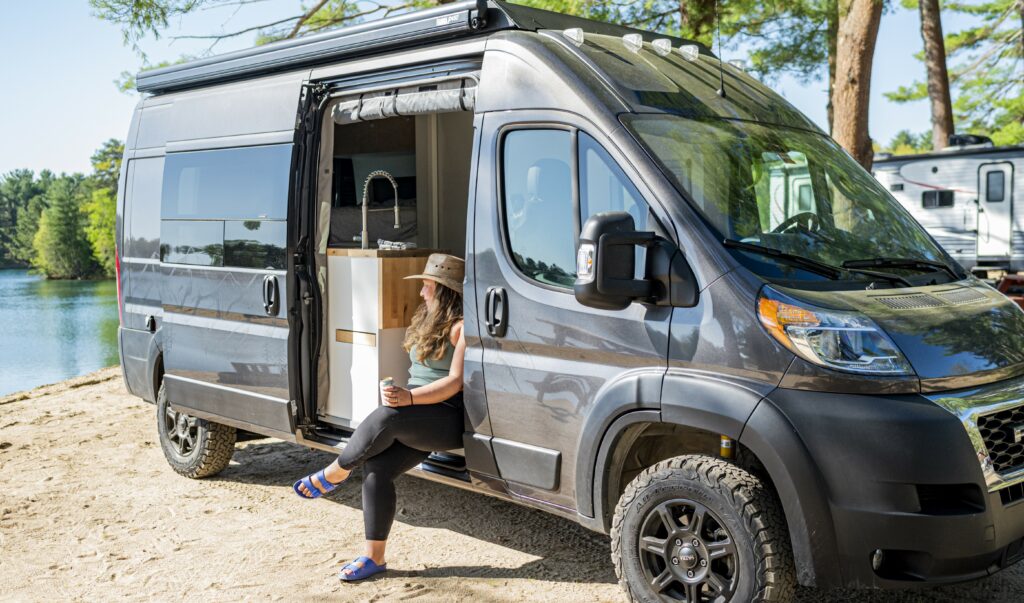 Wake up to a beautiful morning through the oversized windows adorning your off-the-grid Maine camper van. Make sure to pit stop at Holy Donut in Portland before starting your day. They have several locations in Portland and one in Scarborough. Made with fresh Maine potatoes, their donuts come in a variety of delectable flavors like Dark Chocolate Sea Salt, Maine Blueberry, and Maple Bacon. Indulging in these irresistible treats is to experience a true taste of Maine.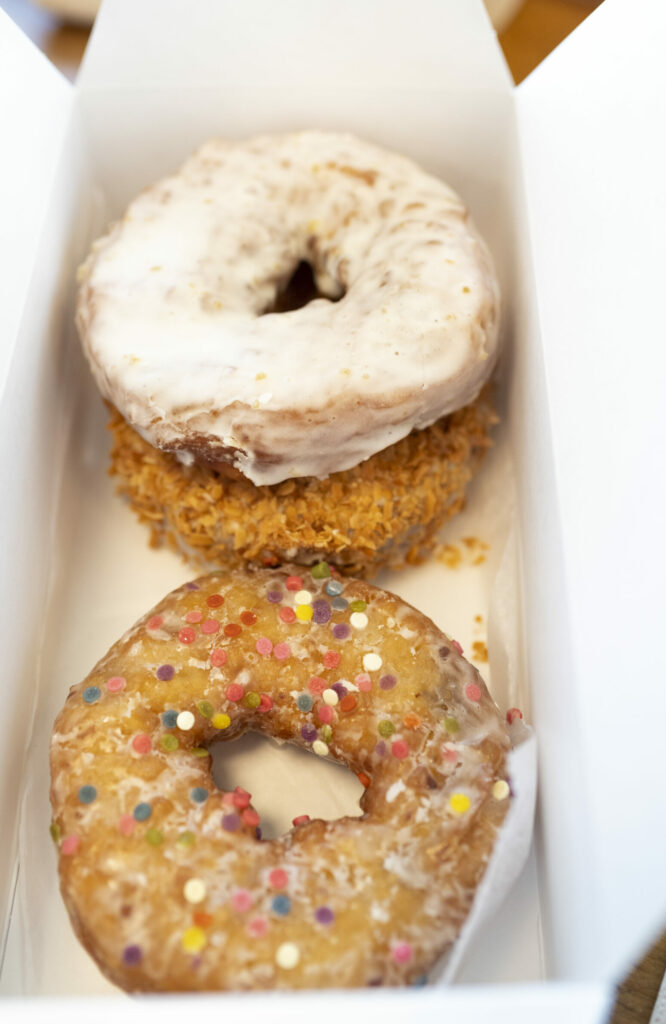 Energized and ready for adventure, make your way to Bradbury Mountain, located in Pownal. Just about a 30 minute drive from Scarborough. Once there this natural gem offers scenic trails and breathtaking views, perfect for a refreshing hike or a leisurely stroll. The park also has a playground and a large open field for recreational activities such as frisbee, kite flying, and family games. During the winter, the park is a popular destination for cross-country skiing and snowshoeing.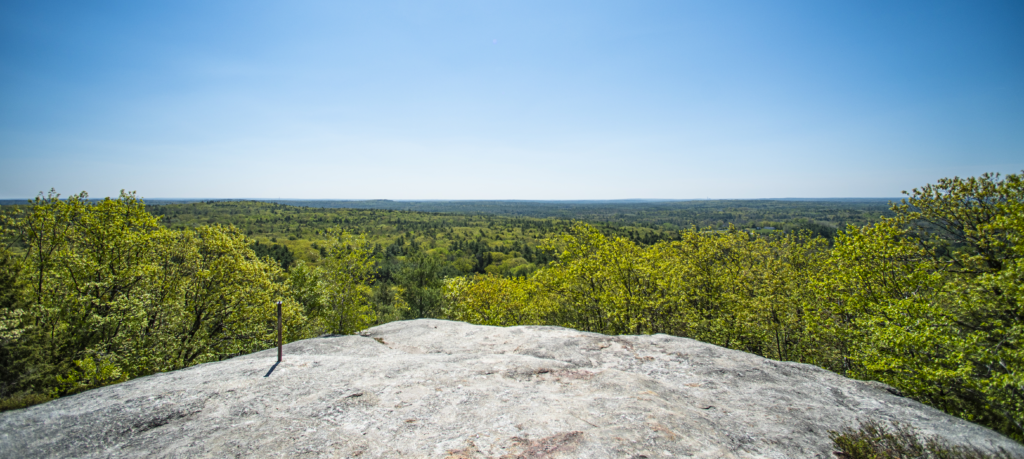 Recharge with a seafood feast at Linda Bean's Maine Kitchen & Topside Tavern – oysters, lobster rolls, chowder, and any other local fare you can dream-up. Or head over to the Harraseeket Inn's Broad Arrow Tavern for the classic and the unique. Like, their BBQ Cauliflower Steak and Roasted Cornish Game Hen. All just a quick 15 minute stopover from Pownal. Indulge in outdoor eats and savor the flavor of Maine's renowned foodie scene. Take some time to explore the L.L.Bean Campus and Downtown Freeport, known for its charming Main street, unique boutiques, and seaside activities. Learn more on Visit Freeport.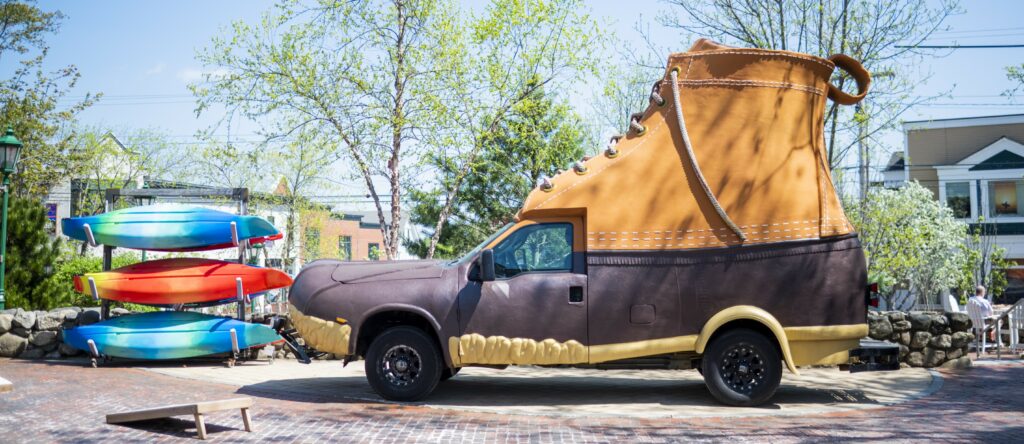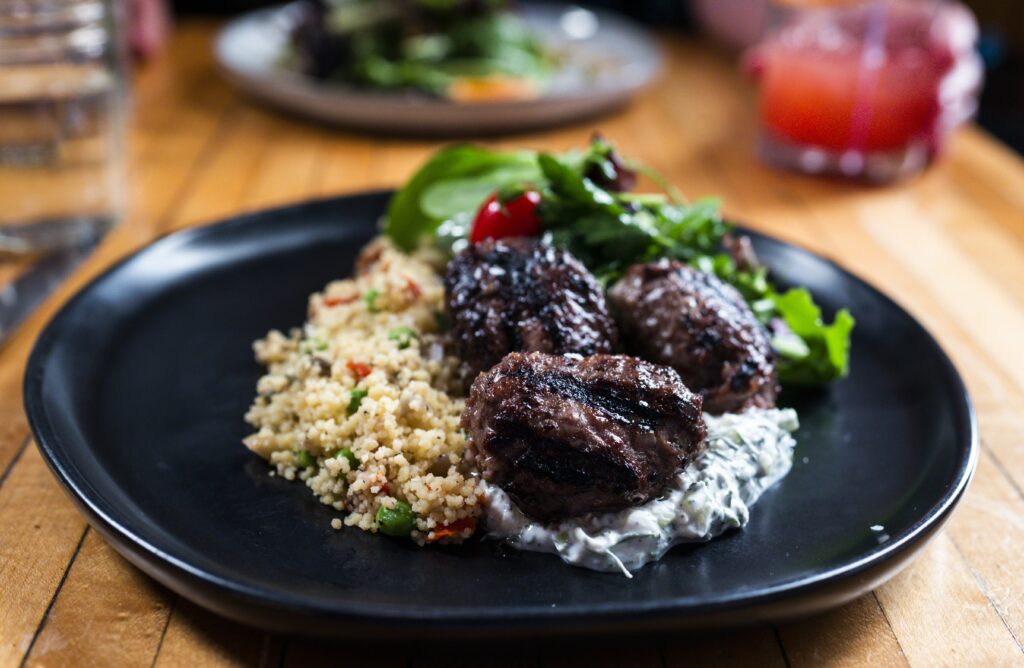 Photo Credits: Capshore Photography
As the day transitions into evening, head to Gather in Yarmouth for a locally-curated meal (10 minutes south of Freeport). This farm-to-table restaurant focuses on the culinary craft by sourcing local and seasonal ingredients. Delight in its creations that showcase the best of Maine's agriculture. Indulge in it's culinary journey while soaking in the inviting ambiance of the charming town.
---
Day Three -Sunday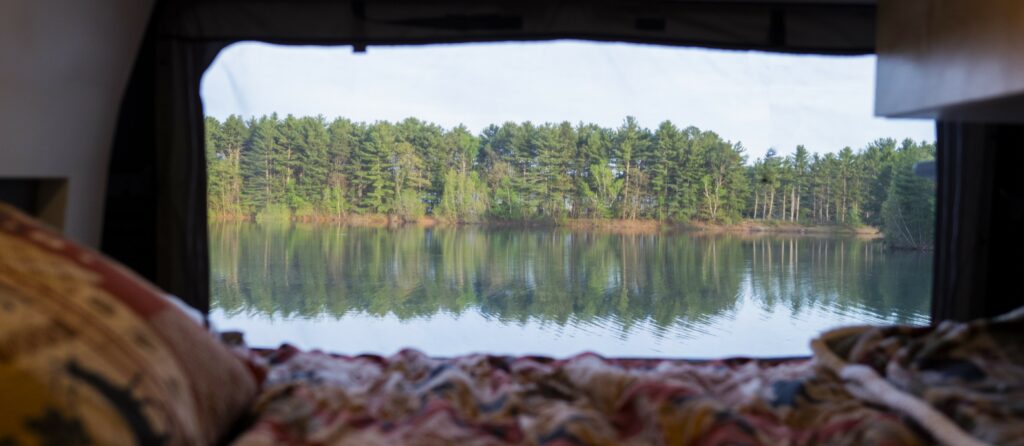 Awaken to the peaceful coastal surroundings and start your day with a hearty Sunday breakfast. Take some time to explore the recreational offerings and enjoy the serene beauty of the lake and Wassamki Springs. Or take your camper van on the road again enjoy snacks with a sea breeze at one of our sandy beaches.
Whether you choose to relax by the water, go for a leisurely stroll, or engage in your favorite outdoor activities, this is the perfect time to immerse yourself in nature and reflect on your memorable getaway.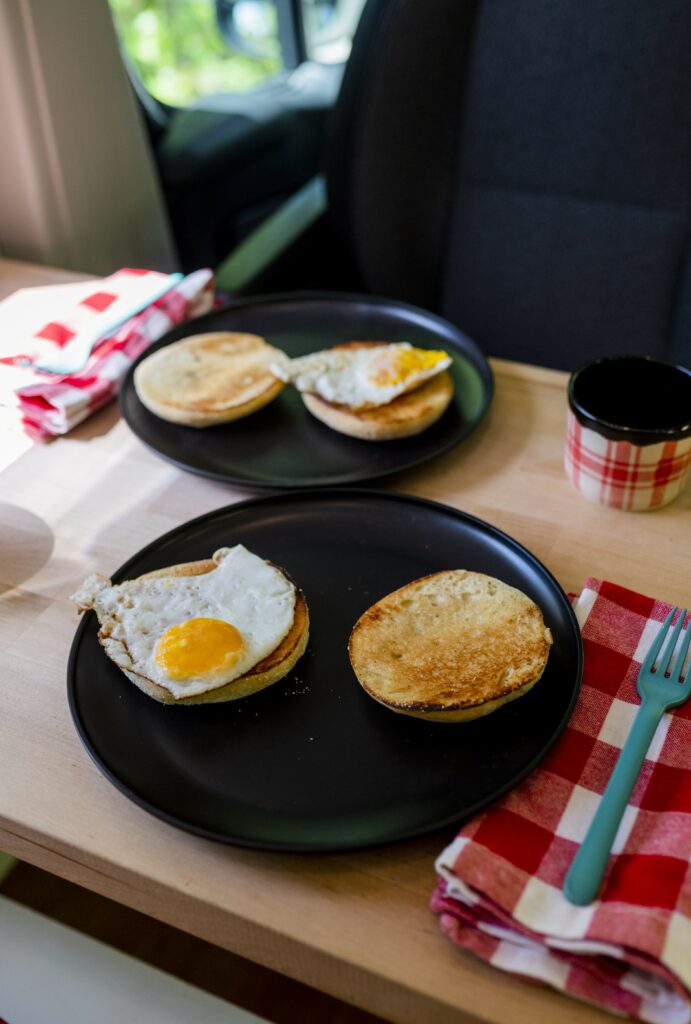 Nearby in Scarborough is the iconic sweets shop, Len Libby. Discover a selection of chocolates, truffles, and treats. It's the perfect finale to your Greater Portland getaway. Take a stroll through their charming store, filled with unique Maine-inspired candies and gifts. You'll meet Lenny, the beloved Chocolate Moose weighing over 1,700 pounds, he's an iconic local attraction. Don't miss the chance to snap a photo with Lenny (and friends) as well as satisfy your sweet tooth.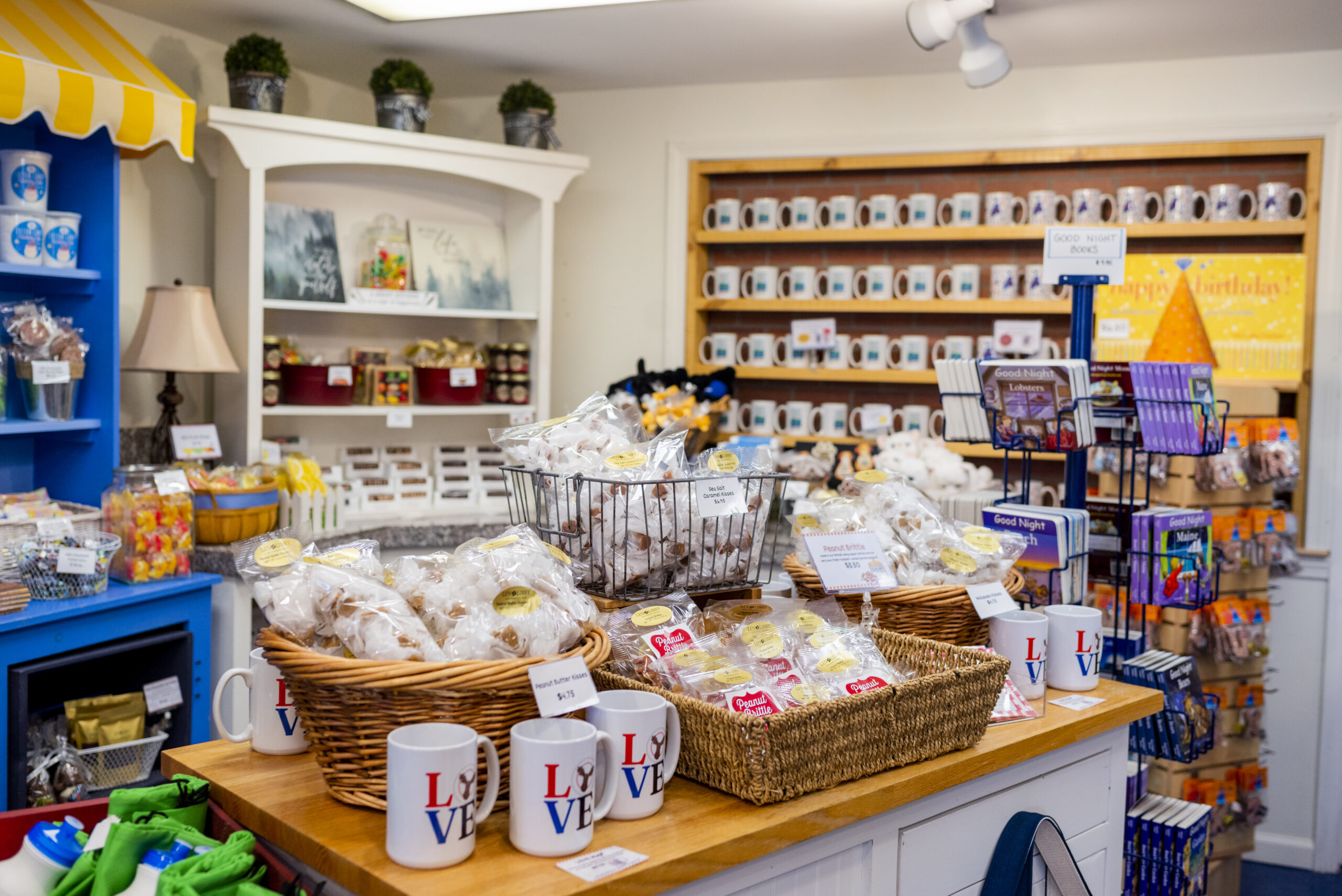 Greater Portland, Maine, with its vibrant blend of culture, nature, and flavors, is a destination that leaves a lasting impression on those who visit. Not ready to leave vacationland behind? Make your coastal stay last even longer by extending to our neighboring regions.
---
Extend Your Trip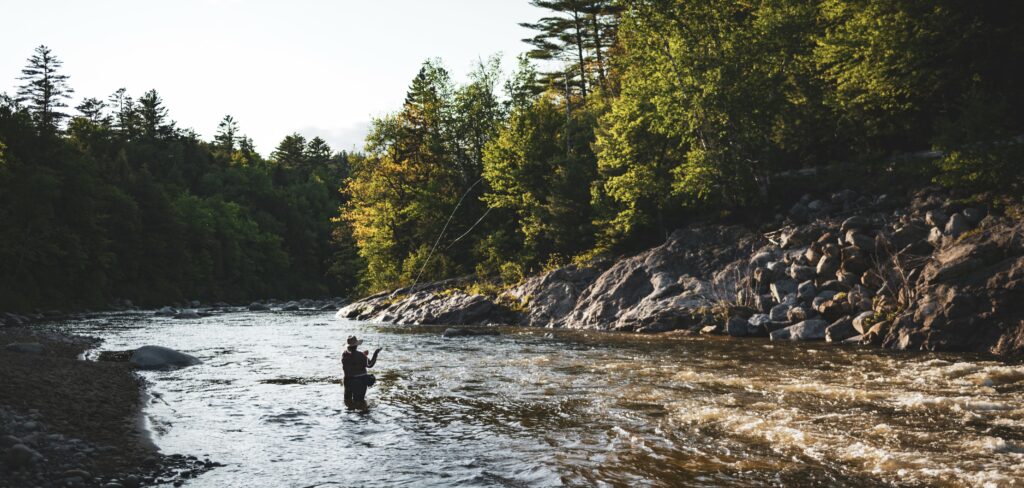 Embark on your journey up the coast and let Maine enchant you with its wonders. Discover the beauty, indulge in the flavors, and create memories that will stay with you long after you've left. Discover picturesque lakes and mountains as well as quaint towns, outdoor adventures, and a rich maritime heritage.
---
Things to Do in Greater Portland, Maine
---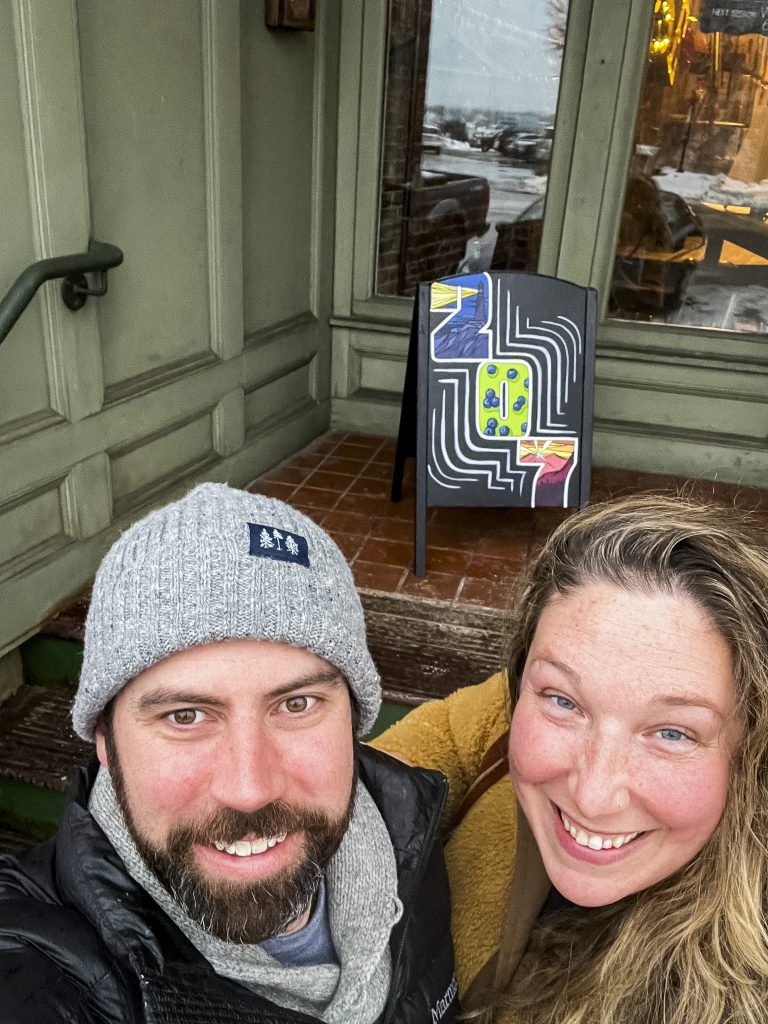 ROMANTIC WINTER WEEKEND GETAWAY
Want to take a deeper dive into what you can do across all seasons in Greater Portland? We partnered with local lovebirds Amy + Dan to give you a peek behind the curtain of what to do during Winter.
We don't let snow slow us down around here. Greater Portland keeps world-class food and drink flowing and the arts and entertainment hook-up lively year-round. So, why not bring your favorite person along for a weekend of cozy, winter romance?