Incorporate Wellness Into Your Maine Meeting
Maine is where meetings escape to nature. Here, your attendees can leave behind the frenzied pace of everyday life, clear their minds and invigorate their senses along rugged coastlines and in lush forests. The bucket-list destination's beautiful landscape inspires a sense of awe and roots you to the present moment. While meeting in Maine is a wellness experience in itself, explore some of the activities you can incorporate into your agenda, or attendees can add to their extended itinerary to enhance relaxation and mindfulness.
• • •
ESCAPE TO NATURE
Meeting in Portland means you're never far from the sea and its invigorating breeze. Jutting out into Casco Bay, this region offers water access to local islands and beautiful beaches that serve as settings to get active or relax. From kite surfing, kayaking and paddleboarding to sunbathing or taking strolls while searching for seashells and beach glass, Maine's beaches have something for everyone and can be enjoyed anytime a year. The summer months have warm temperatures that make water activities extra refreshing, while the spring and fall provide a quieter atmosphere for peaceful walks, and the winter brings cool air that reawakens the senses. Scarborough Beach State Park is just south of Portland and is an excellent spot for swimming. Ferry Beach State Park is also nearby — sheltered from the wind and surrounded by natural sand dunes, creating scenic views.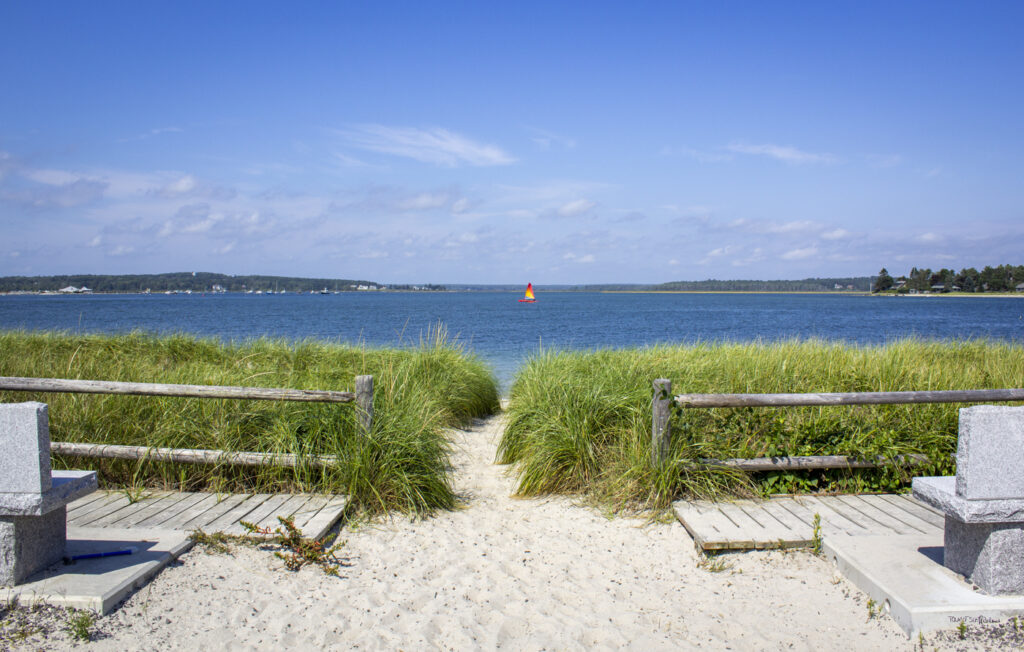 Maine's natural beauty extends beyond the sea to the mountains, providing attendees the perfect opportunity to extend their time in Maine before or after their meeting in Portland. Go whitewater rafting three hours north of the city. Acadia National Park, located near picturesque Bar Harbor, has trails with spectacular views. Maine's Lakes & Mountains region is an outdoor adventure paradise with cross-country and downhill skiing. And in multiple regions throughout the state, attendees can go moose or whale watching or take other wildlife tours.
GROUP ACTIVITIES BY SEASON
SPRING Explore Gardens. Hike & Bike. Visit State & National Parks. Discover Wildlife Tours. Take the Ferry.
SUMMER Golf Bike & Hike. Nature Trails. Rock Climb. Visit a Beach. Kayak or Canoe. Stand-up Paddleboard.
FALL Take in the Fall Foliage While Hiking & Biking. Whale Watch. Explore a Museum. Visit a Beach
WINTER Ice Skate. Ski. Snowboard. Go Sledding or Snow-shoeing.
• • •
PAUSE IN THIS PLACE & RELAX
The Greater Portland area is a place where groups can refresh and re-energize at the same time. Watch the waves and feel the gentle sea spray while sitting in a beach chair along the coast.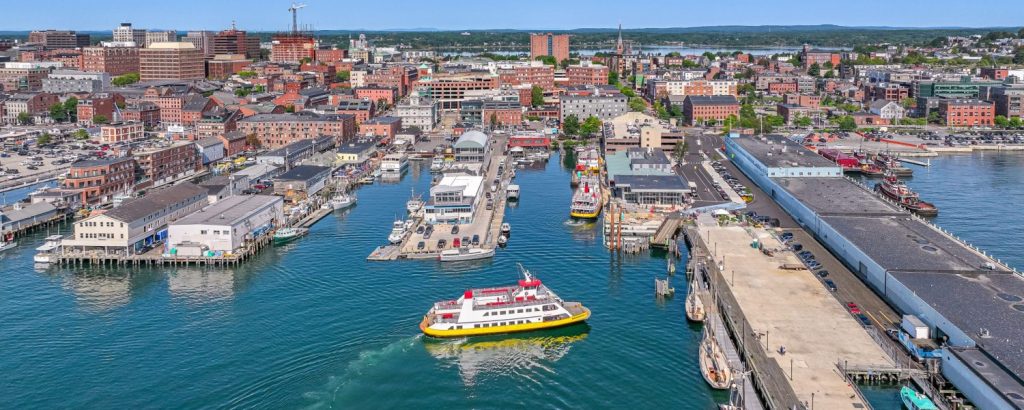 Incorporate team building by planning group yoga, allowing your attendees to empower each other while exercising. In their downtime, attendees can visit one of our city by the sea's full-service spas offering wellness services such as massages and facials. Or simply give your attendees time to unwind and rest at their meeting hotel, where they can lie by the pool or get a restful and comfortable night's sleep.
• • •
EAT WELL
Portland has more restaurants per capita than any other city in the country. So, among the over 300 restaurants in the city, plus Maine's abundance of fresh seafood and unique farms, there's a trove of eateries with healthy options to host a group dining experience or for attendees to enjoy. The seaside town's restaurants use locally sourced ingredients, like fresh seafood caught daily — including lobster, of course — as well as state crops such as potatoes, blueberries, milk and cheese. And many restaurants have appetizing gluten-free, vegan, vegetarian, natural and organic dishes. Eat well while getting an authentic taste of Maine!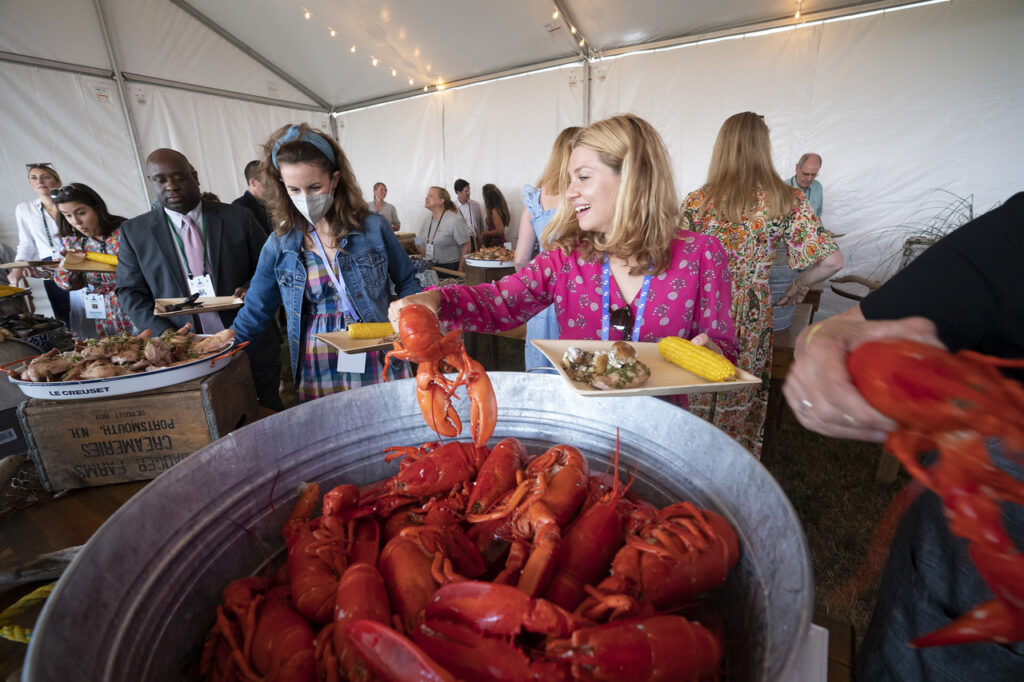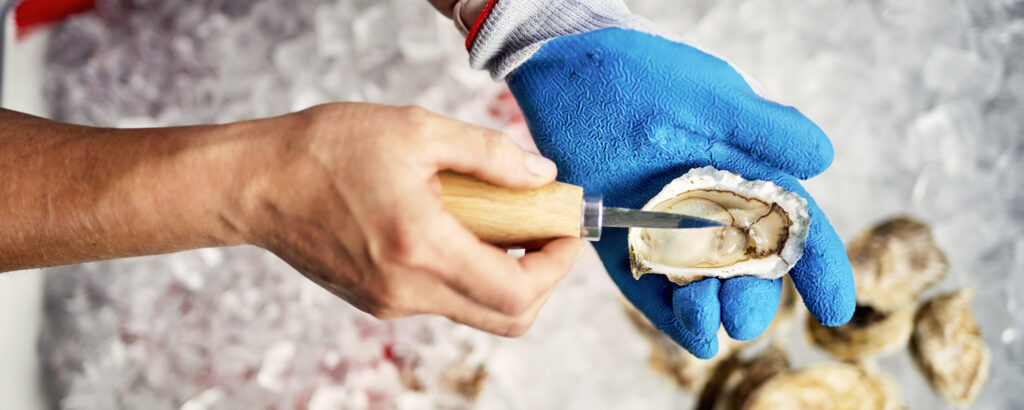 • • •
INTRODUCE WELLNESS CERTIFICATES
With so many opportunities to welcome well-being into your Maine meeting, why not introduce wellness certificates? These are designed to ensure meetings include positive physical and mental health practices throughout the day — whether just taking a walk to grab a healthy lunch or adding an infused water station — and encourage healthy habits that will have lasting impacts. Learn more.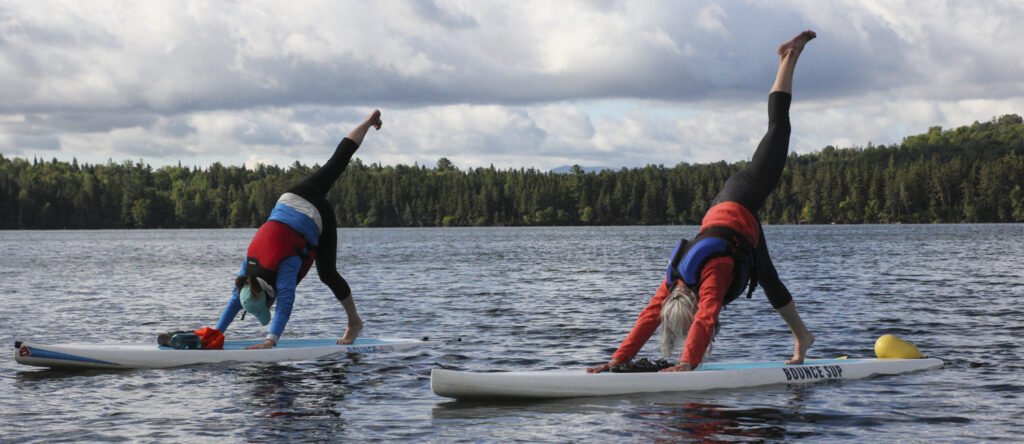 • • •
WELCOME WELLNESS INTO YOUR MAINE MEETING
Incorporate wellness into your Maine meeting with the help of the Visit Portland team — your Maine meetings connection that can help you with any area of the state. Submit your RFP to get started.