Navigating The Maine Coast: Your Ultimate Road Trip Guide
72 Hours in Maine
Exploring Lighthouses, Working Waterfront, and Culinary Delights
Just a short 1 to 4 hours (respectfully) from other East Coast hubs like: Boston (Logan International Airport (BOS) or Manchester-Boston Regional Airport (MHT)) and New York City (John F. Kennedy International Airport (JFK) LaGuardia Airport (LGA)), Greater Portland is ready to welcome you with open arms.
Day 1 : Maine Beaches – Ogunquit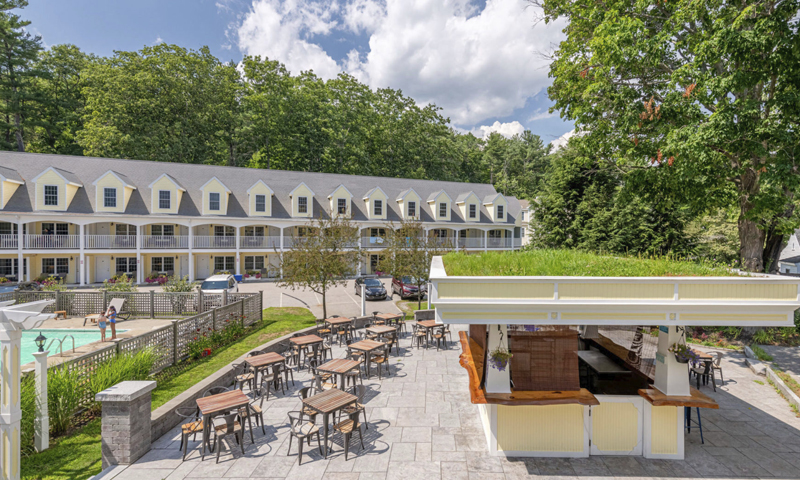 Morning: Arrive for check-in at The Admiral's Inn in Ogunquit. This property has a compelling combination of charm and convenience. The inn offers comfortable, well-appointed rooms with a quaint New England feel, creating a cozy and welcoming atmosphere. It's perfectly situated in the heart of Ogunquit, allowing easy access to the town's beautiful beach, vibrant art scene, and numerous dining options. Additionally, the Admiral Inn provides exceptional hospitality, with a friendly and accommodating staff. Guests can unwind by the pool, making it an ideal retreat for relaxation. For those seeking a delightful and centrally located stay in Ogunquit, the Admiral Inn offers an excellent choice.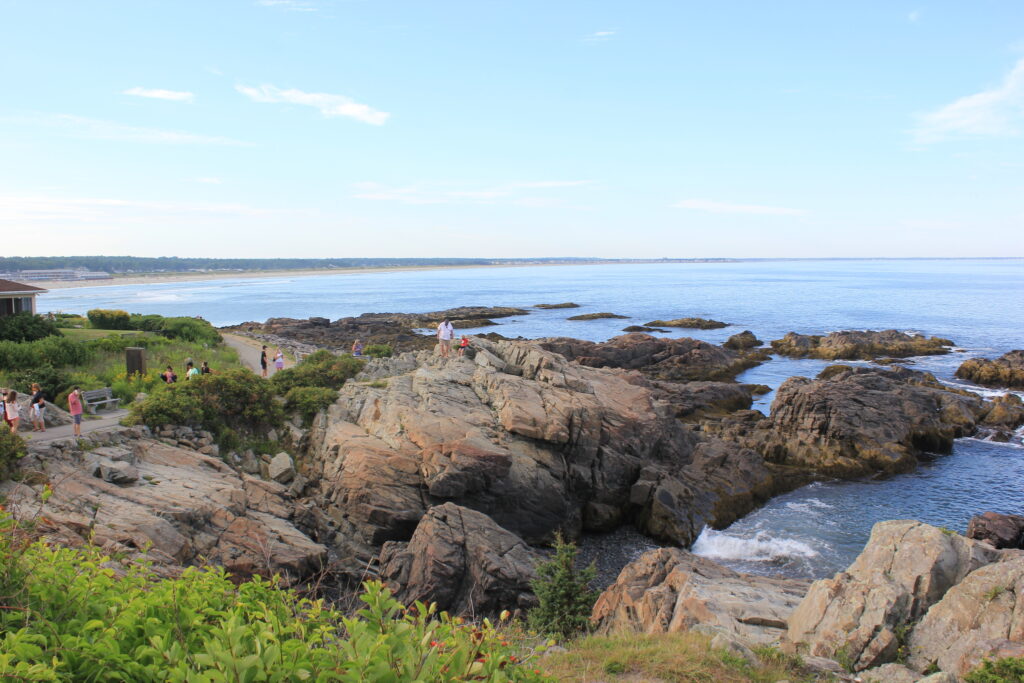 Afternoon: time to explore this coastal gem. Ogunquit offers a range activities for all visitors. Ogunquit Beach provides miles of unspoiled shoreline, perfect for relaxation and enjoying sunsets. The Marginal Way, a scenic coastal path, offers breathtaking ocean views. Immerse yourself in local history at the Ogunquit Heritage Museum. Perkins Cove, a charming fishing village, beckons for leisurely exploration and art gallery visits. Ogunquit's blend of natural wonders, artistic richness, and history welcomes all visitors, including those on a budget.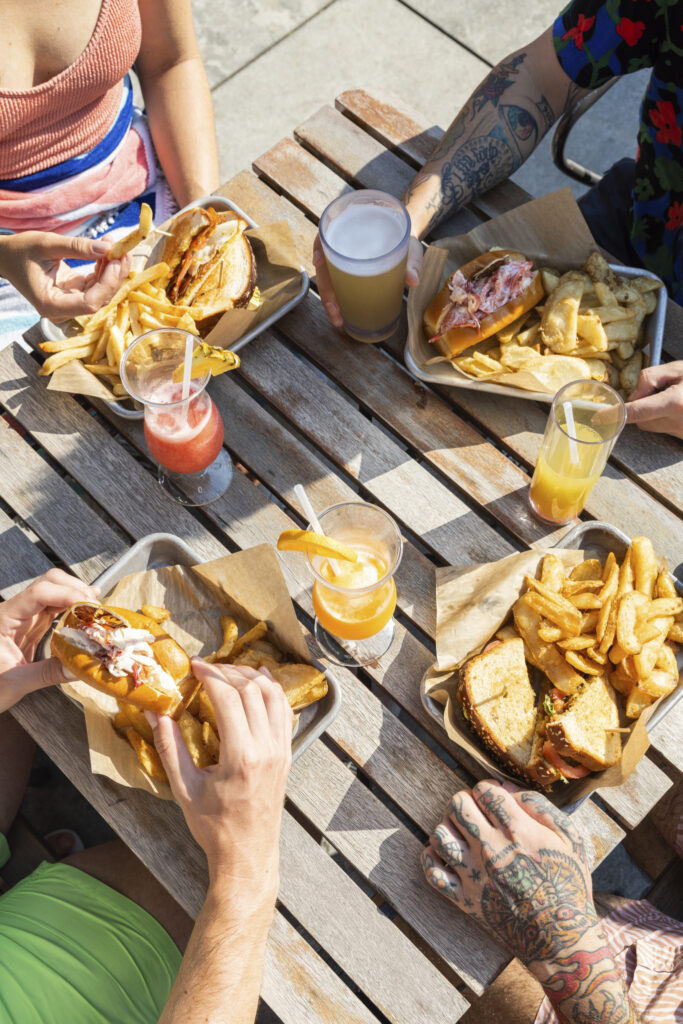 Evening: Head back to your hotel for an early dinner picnic poolside and cocktails fireside before winding down for the night and your endeavors the following day.
Day 2 : Up to Portland
Morning: On your way up to Portland Dive into the captivating landscapes of Cape Elizabeth. Join a guided tour to the lighthouses or arrange transportation for the ten minute trip. Explore the iconic Portland Head Light and its rocky coast surroundings at Fort Williams Park. Capture this magic through your camera lens or simply breathe in the invigorating sea breeze. Unwind with a coffee from Higher Grounds before checking into the hotel.
Afternoon: Check into The Longfellow Hotel in Portland. This centrally located boutique hotel serves as an excellent base to explore the city's attractions and waterfront before continuing your coastal adventure. The design-forward hotel with a focus on wellness provides a unique and captivating backdrop to your stay, enhancing the overall travel experience. The comfortable, elegantly appointed rooms as well a visit to the Astraea Spa ensure complete relaxation. Other hotel amenities include the Twinflower Café, and the Five of Clubs lobby bar. Additionally, The Longfellow Hotel's staff can provide valuable local insights, helping you make the most of your coastal journey with recommendations and guidance.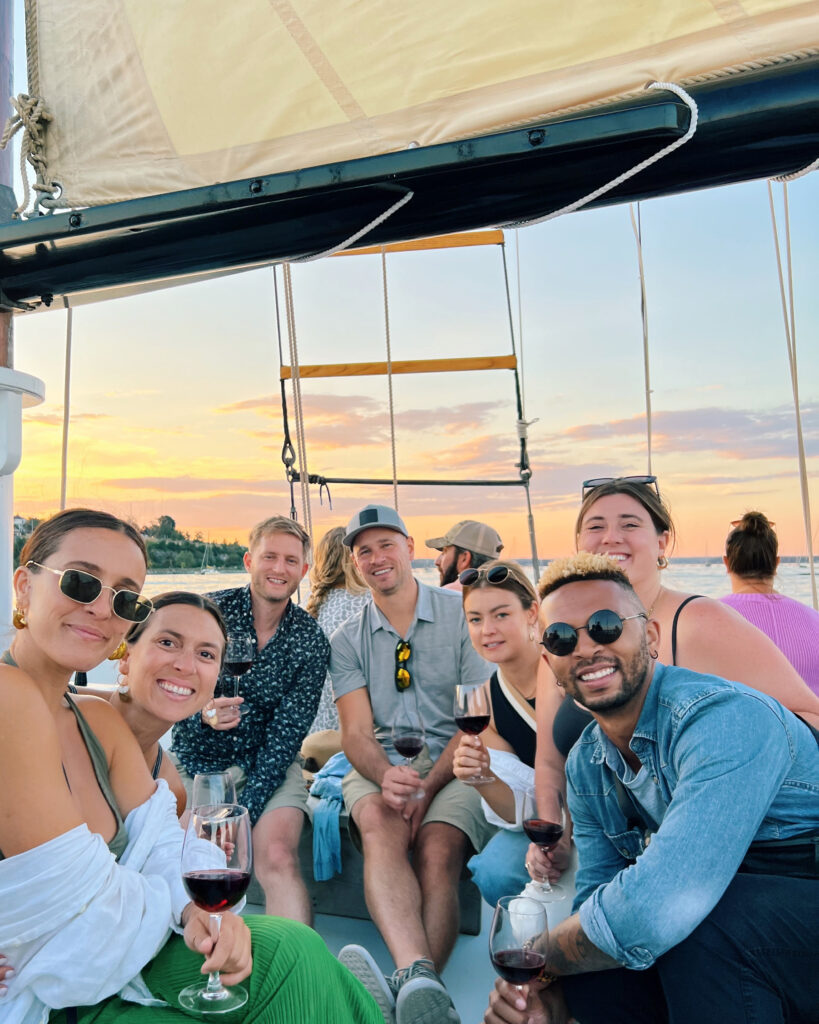 Make your way down to the wharf to catch a Wine Sail with Wine Wise Events. It does not get much better than great wine + sailing off the coast of Portland, Maine, on the immaculate Tall Ship, Frances, with Sommelier Erica Archer as your guide. Enjoy scenic views of Maine lighthouses, islands, and waterways … all while sailing with fine wine in hand. These high-quality wine and sailing experiences are a "must do activity" and will undoubtedly be the highlight of any Coastal Maine Road Trip. The 2024 season runs Fridays, Saturdays, Sundays, June 7 – October 14.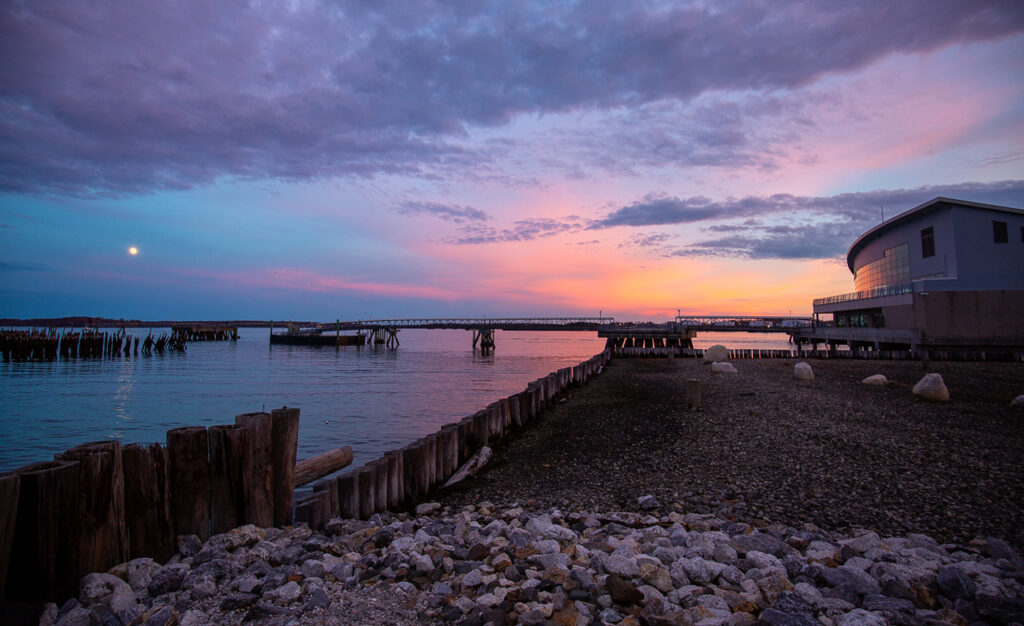 Evening: Savor the delectable flavors of locally-caught seafood, including succulent Maine lobster, as you dine by the ocean's edge. Try an outdoor dining experience where you can watch the fishing boats go in and out on the Working Waterfront. It just might be the perfect way to cap off your coastal welcome to Maine.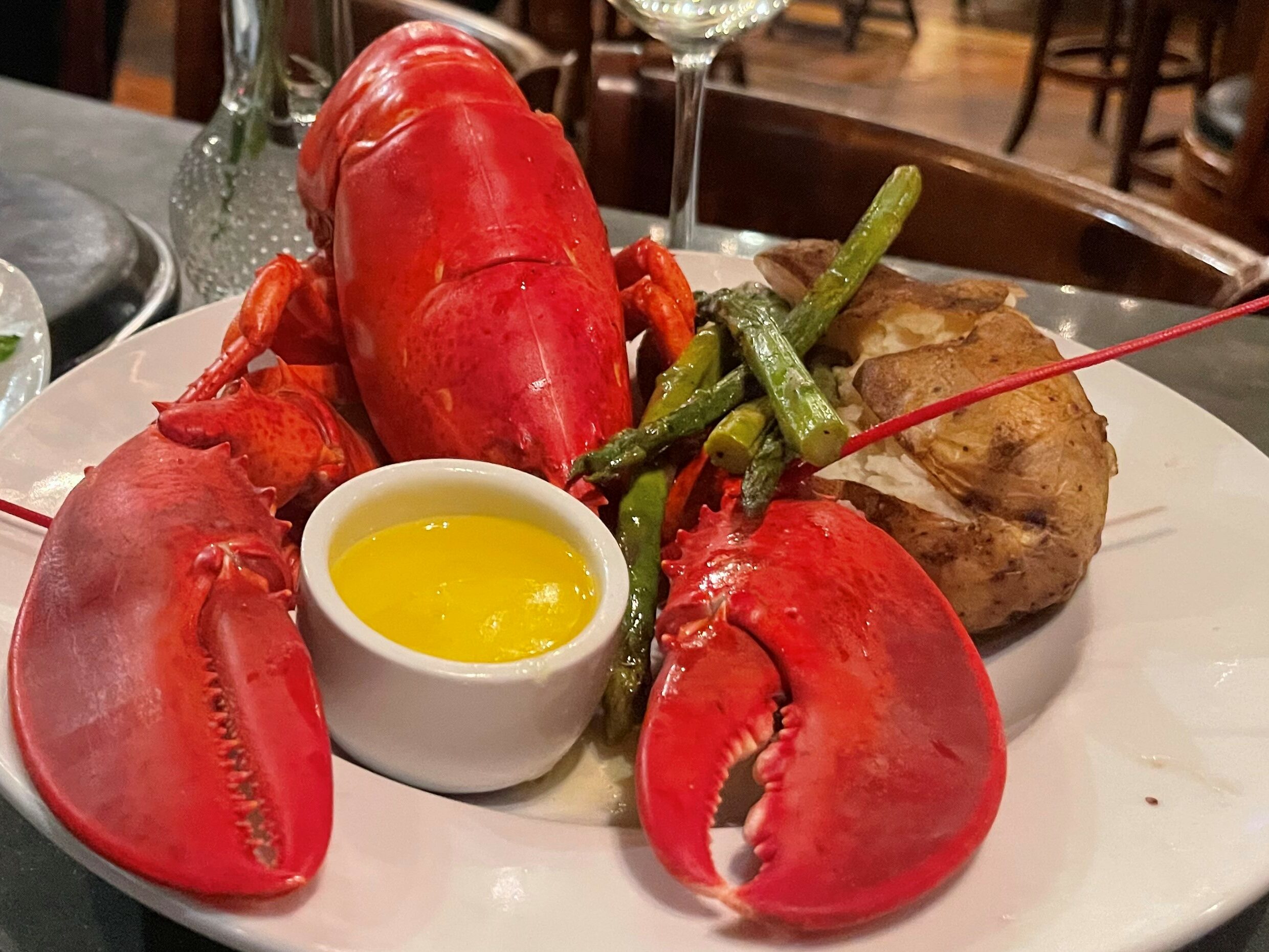 For Dinner – we Recommend Boone's Fish House & Oyster Room located on the waterfront. No coastal road trip is complete without a delicious brunch or lunch, and Boone's Fish House is the ideal spot for a memorable lunch. Their lunch menu offers a delightful range of seafood (& non-seafood) options, from lobster rolls overflowing with sweet, tender meat to hearty clam chowder and fresh-caught fish dishes. Enjoy your meal in this historical, cozy, nautical-themed setting or opt for outdoor seating with views of the bustling harbor and Casco Bay. Lunch at Boone's is the perfect interlude to your coastal adventure.
After Dinner – enjoy a nightcap at a neighborhood bar or pub, like WXYZ at the Aloft. Then take a moonlight stroll taking in the stunning views of the Casco Bay. Get in on the happy hours and late night eats.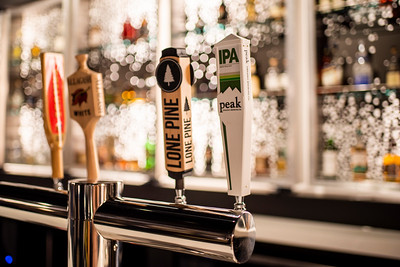 Day 3 : Bar Harbor + Acadia
Morning: Start your day bright and early at a local coffee or tea shops in Portland. Coffee lovers will be pleased to know that area coffee shops source, roast, and prepare their cups with careful attention, many roasting their beans right in the city.
Embark on a day trip to the nearby coastal town of Freeport (30 minutes from Portland), where a stop to visit The Vermont Flannel Co. – Freeport is an absolute must. This iconic store is a New England gem, renowned for its cozy flannel clothing. As you explore the picturesque town of Freeport, Vermont Flannel offers a unique shopping experience with its high-quality flannel products, from shirts to pajamas. These are designed for comfort, warmth, and style, perfect for coastal climates. Beyond the clothing, visiting Vermont Flannel allows you to take home a piece of New England's character. The friendly staff and cozy atmosphere create a welcoming shopping experience, making it an ideal stop to pick up classic, timeless fashion that embodies the essence of Maine's coastal charm.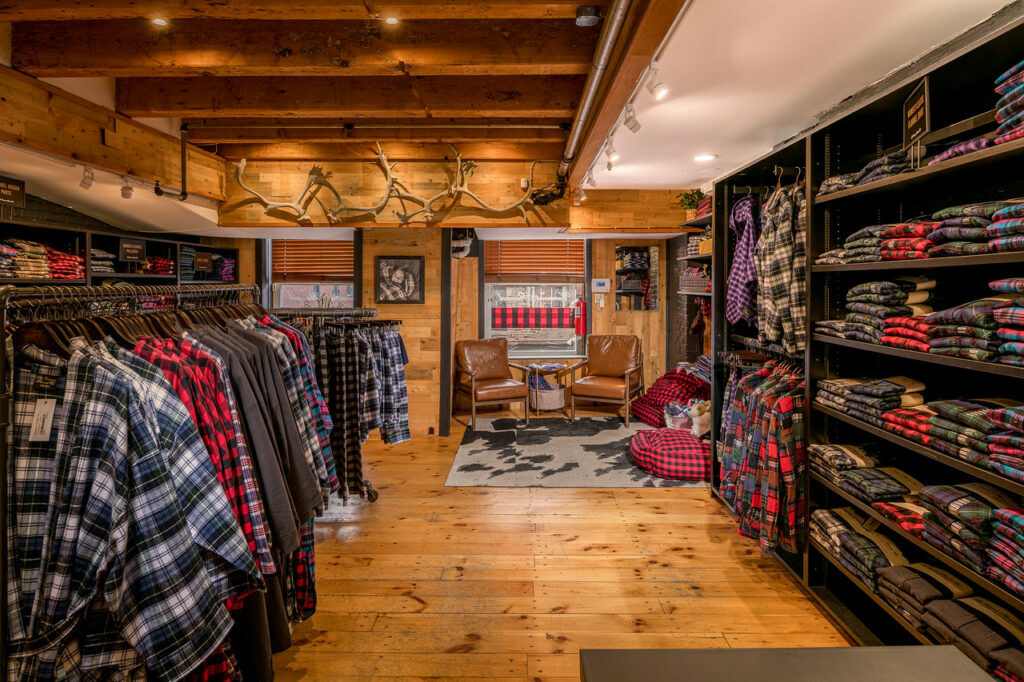 Afternoon: Check in at The Brunswick Hotel, an absolute must on a coastal road trip through Maine. This charming boutique hotel, nestled in the heart of Portland, offers a warm and welcoming haven for travelers. Its prime location provides convenient access to the city's bustling waterfront, historical attractions, and vibrant dining scene.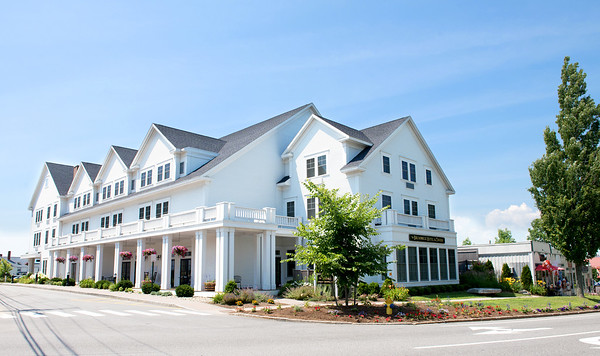 The hotel's historic character adds a unique dimension to your stay, offering a glimpse into the rich heritage of the area. The comfortable and elegantly appointed rooms ensure a restful night's sleep, while the knowledgeable staff can provide valuable local insights for your coastal journey. At The Brunswick, you'll experience the best of Maine's coastal hospitality.
Head out and begin by exploring Bowdoin College's picturesque campus, home to the renowned Bowdoin College Museum of Art. Stroll through downtown Brunswick, where charming shops, art galleries, and diverse dining options await. Don't miss a visit to the Maine Street Station, offering a glimpse into the town's rich railroad history. Enjoy a relaxing walk along the Androscoggin Riverwalk, taking in serene views. For nature lovers, nearby Bradbury Mountain State Park offers hiking trails and stunning vistas. Your coastal road trip in Brunswick is a harmonious blend of culture, history, and natural beauty, making it a memorable stop along your journey.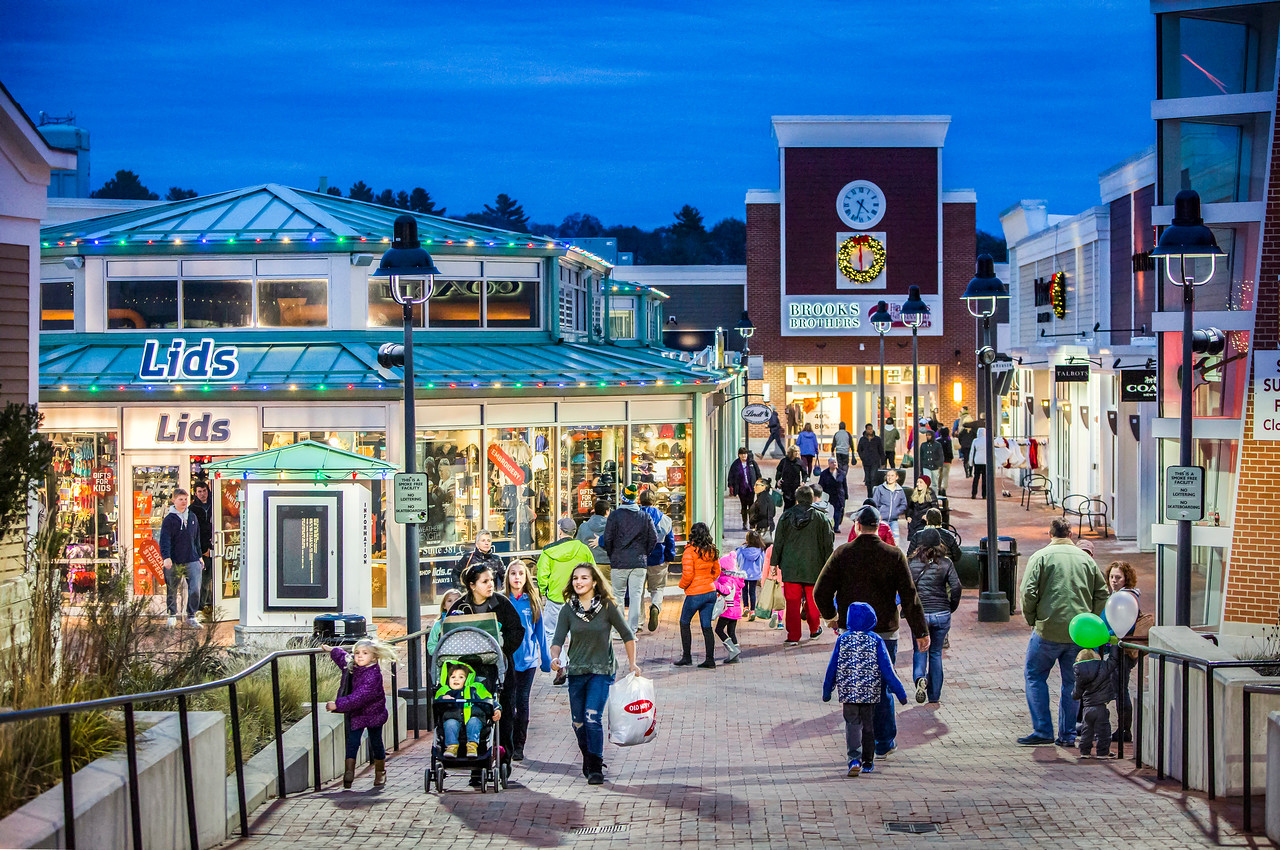 Evening: Take a leisurely stroll through downtown freeport then grab dinner at your hotel restaurant – Noble Kitchen + Bar for an exceptional culinary experience. This Italian restaurant showcases a passion for authenticity and quality, offering a diverse menu of delectable dishes made from locally sourced, fresh ingredients. Whether it's their homemade pasta, wood-fired pizzas, or savory seafood, each plate bursts with flavor and craftsmanship. The welcoming atmosphere, coupled with impeccable service, creates an inviting ambiance for a memorable dining experience. Nobile's commitment to culinary excellence, combined with their attention to detail, makes it a must-visit destination for food enthusiasts seeking an authentic taste of Italy in the heart of Maine.
Day Three: Up to Bar Harbor/Acadia
Morning: Start your day by taking a stroll along the Androscoggin Riverwalk. Continue your journey roadside along Route 1, stopping in charming coastal towns like Belfast and Camden, where you can savor fresh seafood and enjoy harbor views. Don't miss a visit to the Penobscot Narrows Bridge Observatory, offering spectacular panoramic views.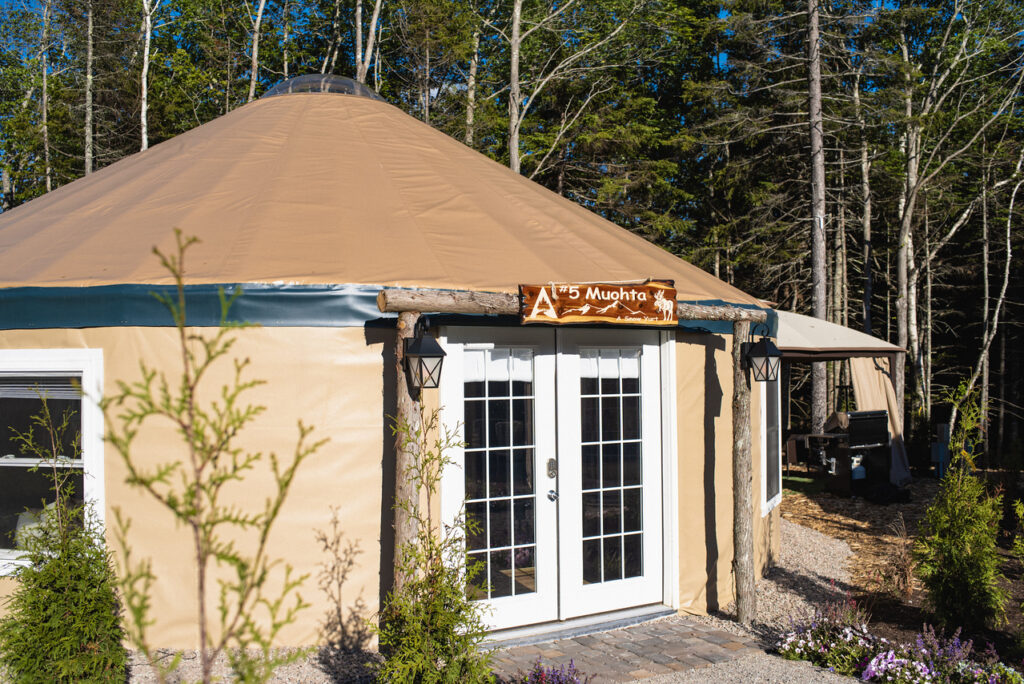 Afternoon – After traveling up the coast, check into the Acadia Wilderness Lodge for an immersive and memorable experience. Nestled in the heart of nature, this lodge offers unparalleled access to the breathtaking Acadia National Park, renowned for its rugged coastlines, pristine lakes, and lush forests. Guests can enjoy the tranquility of wilderness while still being within reach of Bar Harbor's vibrant dining and cultural offerings. The lodge's rustic charm and cozy accommodations provide a true escape from the ordinary, allowing visitors to unwind in harmony with the natural beauty that defines the Maine coast. It's the perfect base for outdoor enthusiasts and those seeking a serene retreat in an enchanting wilderness setting.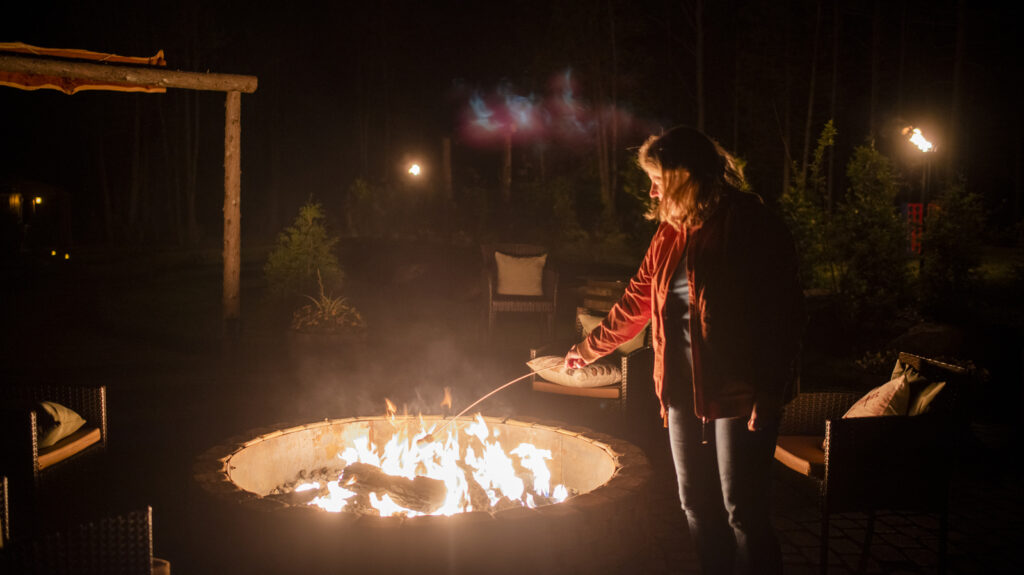 Evening: Under the brilliance of the night sky, you'll realize how your road trip harmoniously blended coastal charm with the untamed beauty of Acadia. It promises to be an enchanting and memorable conclusion to your Maine adventure. Then head back to your accommodations to experience the beauty of the property – fire side.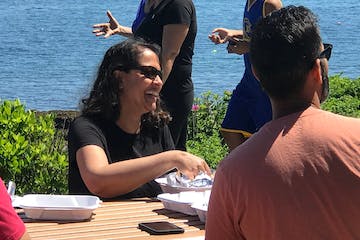 Last Day: Before heading south, we recommend making the most out of your last few hours in Bar Harbor by taking the Maine Day Venture's Lunchtime Tasting Tour. This experience is an exceptional way to savor the local flavors and culture. The guided tour provides an insider's perspective on Maine's culinary scene, introducing visitors to hidden gems and iconic eateries. It's a convenient, organized way to sample the freshest seafood, artisanal cheeses, and other regional specialties, enhancing the road trip experience. Guests can indulge in a variety of delectable dishes while learning about the area's history and culinary traditions. It's a delightful, hassle-free opportunity to immerse yourself in Maine's culinary heritage and make the most of your coastal journey.
As your afternoon begins you can make your way back down south, reflecting on an unforgettable exploration of Maine's coastal beauty, from quaint coastal towns to the rugged Acadia National Park.
Start planning your trip to Greater Portland, Maine or check out some of our additional services.