9 Top Team-Building Group Activities in Portland, Maine
Meeting in Portland, Maine, doesn't have to be all business. Incorporating local activities in your itinerary to fill your group's downtime makes for more memorable experiences during their visit. Whether you're looking for pastimes to help your team build camaraderie, explore nature, or to capture the essence of the Greater Portland area, there are things to do that everyone will love. Let's see what fun activities Greater Portland has to offer.
1. L.L. Bean Outdoor Discovery Programs
There's nothing like team bonding in the Great Outdoors. Offering custom classes, trips, and tours, L.L. Bean Outdoor Discover Programs can create memorable experiences for groups that want to get out of the office. From paddle boarding and fly casting to overnight trips, they have programs that will interest everyone.
Ready to put your group's problem-solving skills to the test? If so, The Escape Room is the perfect team-building activity. In sixty minutes or less, your attendees will work together as a team to escape a locked room by using different elements to solve a series of puzzles. Let the game begin!
When the meeting's over, attendees can show off their painting skills and sip bubbly at Muse Paintbar. This welcoming art studio offers private paint parties to spark your team's creativity and bring out their inner artist.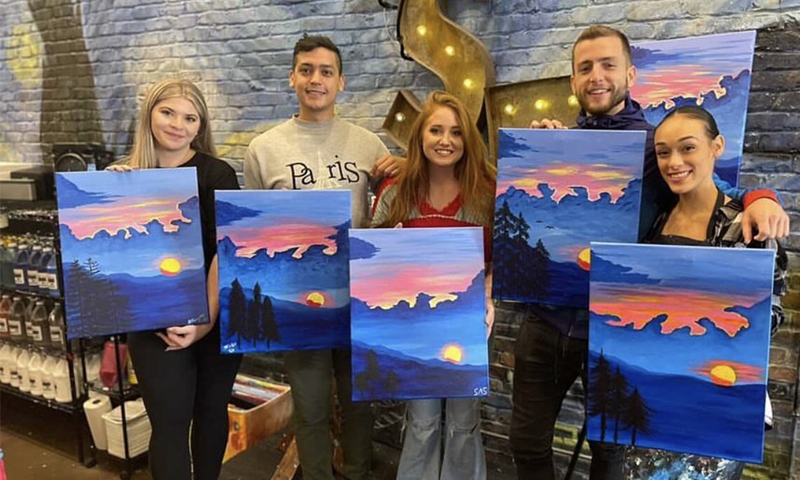 4. Terrarium
Need a new, unique, and idyllic setting to host your corporate retreat after your meeting? Host it at Terrarium—an urban garden center and hub for DIY terrarium creations in Portland, Maine. Your team can make their own self-sustaining ecosystems while enjoying house-made snacks, soups, local craft beer, wine, coffee and tea.
One great way to help your team bond is group yoga. At Ashley Flower Yoga, your attendees can improve their health and well-being as well as empower each other while exercising.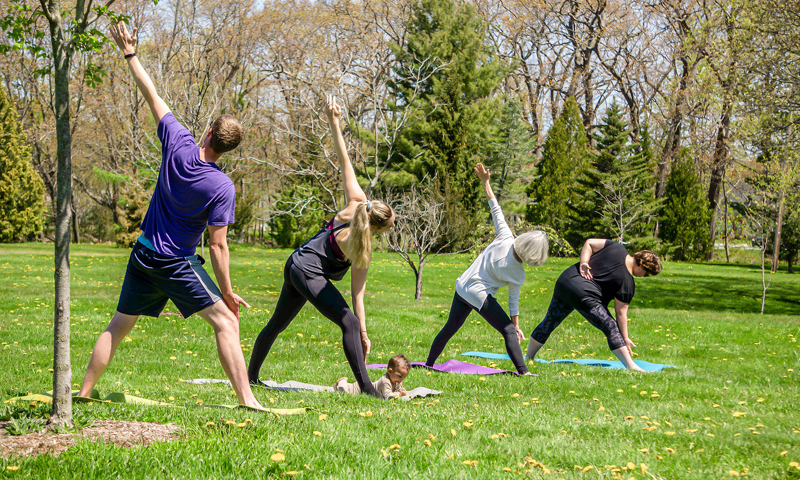 For groups that love the ocean, this outdoor activity is perfect. Seadog Travels is a nautical travel company that creates immersive ocean and tropical island experiences for outdoor enthusiasts. Get ready to explore!
7. The Axe Pit
After your Portland meeting wraps, keep the fun going by taking your attendees to The Axe Pit, located nearby in South Portland. Learn a new skill and create some friendly competition with axe-throwing!
Portland's camping and outdoor resort options just keep getting better! After your meeting, head north three hours for a rural mountain getaway at the New England Outdoor Center. This resort offers full-service lakeside accommodations right on-site and can arrange different activities for your group to enjoy, including whitewater rafting on the scenic Penobscot River, guided hikes, fishing trips, and more.
9. Summer Feet Cycling Adventures
If your group is active and always on the move, going on a cycling, walking, or multi-sport vacation with Summer Feet Cycling Adventures is perfect for your team-bonding retreat. This company offers private tours that can be customized for your team. Get ready to go on an unforgettable adventure.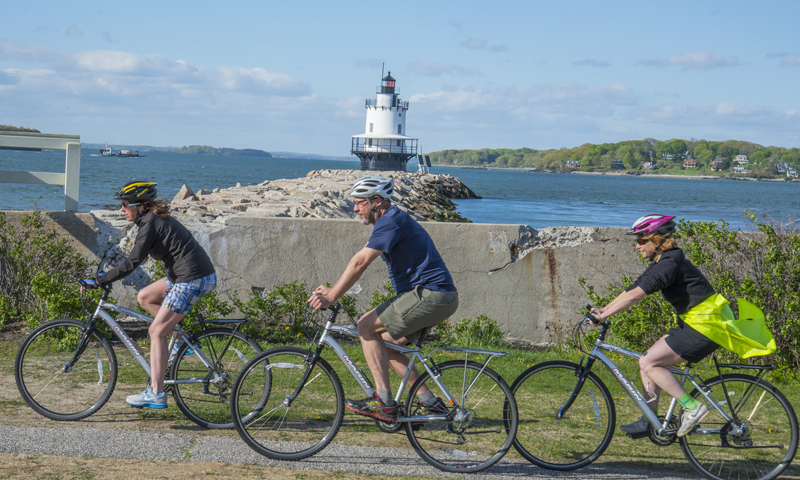 ---
Portland is Ready for Your Meeting! Let's Plan.
Looking to get your team out and about in Portland when they're not meeting? Submit an RFP today so that we can help you add awesome activities to your group's itinerary when you bring your event to our beautiful city. Our team can't wait to assist you with the planning process.