Create a 'Small Town Takeover' Experience for Your Maine Meetings
Getting attendees around easily during meetings and conventions is a major plus. In downtown Portland, Maine, there's no shortage of walkability. With countless hotels, venues, restaurants, and entertainment all within minutes of each other, downtown meetings that give a 'small town takeover' experience come naturally.
---
Lay of the Land
Downtown Portland has been described in many ways. It's historic, yet up and coming, rugged, yet aesthetically beautiful. It's walkable and easy to experience from end to end. Situated on a peninsula extending into Casco Bay, downtown is filled with brick buildings and cobblestone streets, Victorian-era homes and boutique shops, cozy eateries and world-class restaurants, public parks and a dynamic arts scene, and countless accommodations and event venues for meetings of all sizes.
Downtown Get-Around
Regardless of which downtown hotel you're staying in or the venue you're meeting at, you'll have no problem getting around. There are pedestrian-friendly sidewalks and distinct offerings that can be reached within a short walk. And just in case meetings run long and guests are tired, there are transportation options, including taxis and ride shares, that makes getting around even more accessible.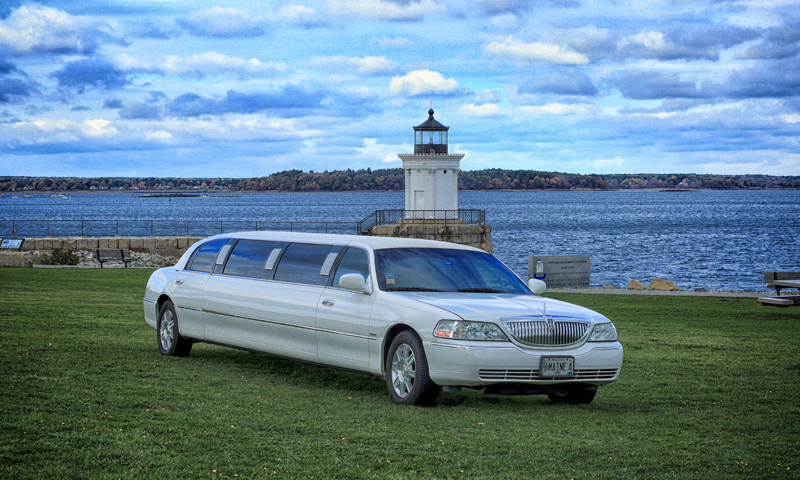 Hotels Within a Walk
Downtown Portland has the highest concentration of hotels in the whole city. From popular chain hotels to boutiques, meeting groups have access to over 2,000 rooms within a 15-minute walk of each other – and all that downtown has to offer.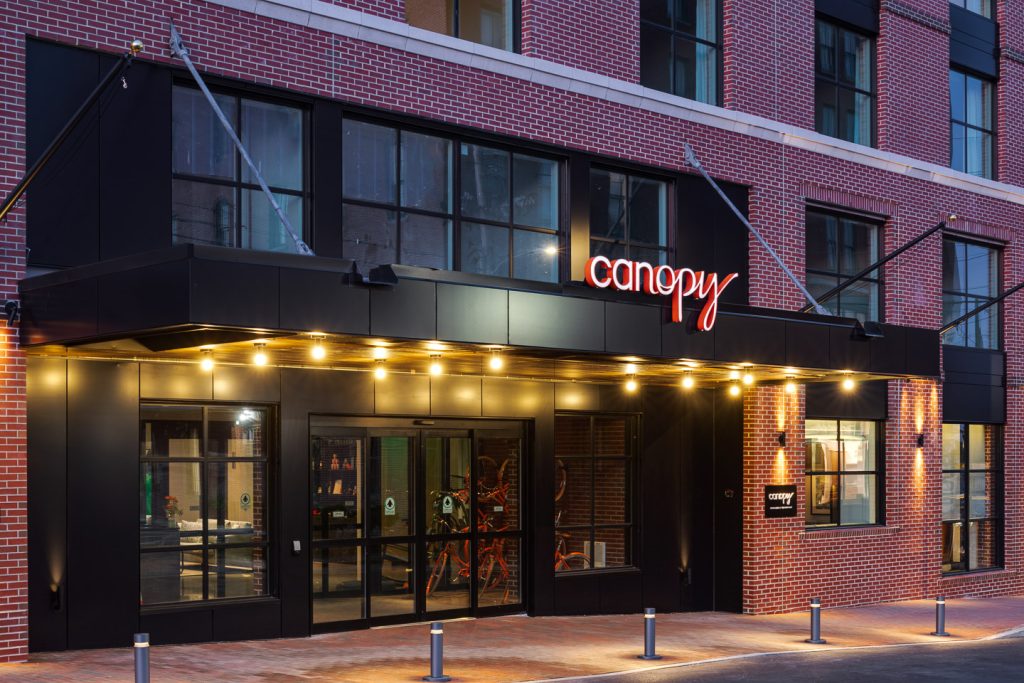 Venues and Vendors Galore
Some of Portland's largest meeting and event venues are located in the heart of downtown. There are various function facilities and restaurants with event spaces that conveniently combine business with entertainment. If you're wanting a more hands off approach, Experience Maine can help you plan your meeting or special event. They will help you create and plan a unique travel experiences that are uniquely tailored to you and meets all of your needs.
All within a 10-minute walk of over 1,000 hotel rooms
The Cross Insurance Arena, downtown Portland's premier venue, offers 30,000 sq. ft. of event and exhibit space.
The Merrill Auditorium, a 1900-seat performing arts facility, offers 2,400 sq. ft. of meeting space and two function rooms.
The historic and renovated State Theatre seats 1,350 and offers 10,000 sq. ft. of meeting and event space.
Downtown Flavor
Portland isn't just packed with acclaimed restaurants; it has more restaurants per capita than any other city in the country, excluding San Francisco! But more importantly, it's a Bon Appétit Restaurant City of the Year winner. Around every corner downtown, you'll find the freshest seafood and lobster, as well as cuisine inspired by cultures across the world. It's all here for groups to taste and indulge in.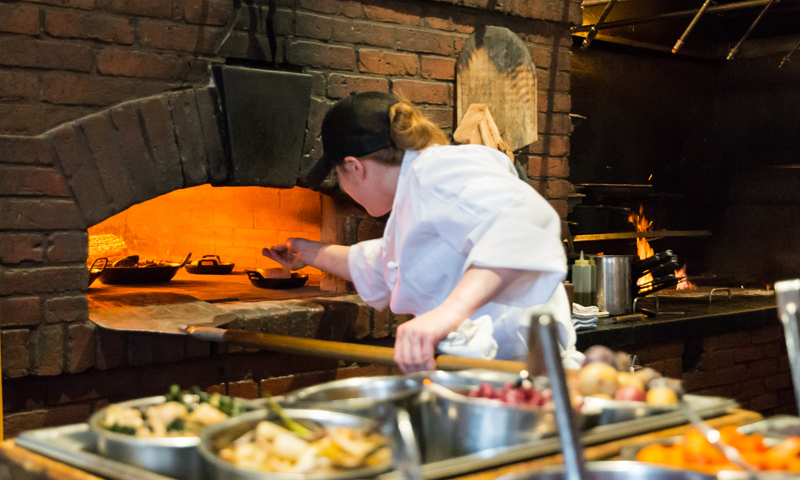 Must-See Must-Do's
Entertainment, attractions, and hidden gems are scattered all through downtown Portland. Near its center, the Arts District is home to concerts, symphonies, ballet, museums, and numerous art galleries. And not far from there, Old Port's cobblestone streets lead visitors to countless boutique shops, rooftop bars and breweries. There's also a variety of experiential tours, by land and by sea, that give groups a first-hand look at Portland's sights and history.
Plan Your Downtown Takeover With Our Team
Ready to plan a small town takeover in downtown Portland full of activities, dining, tours and unique experiences? Reach out to a local liaison and let us know that you're looking at downtown Portland as your main hub.