5 Days Along on the Coast in Portland, Maine
A Week in Greater Portland: Must-Do Activities + Attractions
Exploring Lighthouses, Working Waterfront, and Culinary Delights
Embark on a coastal odyssey through Greater Portland, Maine – a world-class destination that has earned it's stripes gaining accolades like "Coolest Small Cities in the U.S" by Thrillist and "Best Foodie Cities in the U.S. to Chow Down In" by Redbook in 2023. Nestled along the Atlantic shoreline, the Greater Portland region offers unrivaled New England charm with a cosmopolitan flair.
Portland International Jetport, just ten minutes from downtown, is easily accessible and offers an array of international flights. Also just a short 2-4 hours (respectfully) from other East Coast hubs like: Boston (Logan International Airport (BOS) or Manchester-Boston Regional Airport (MHT)) and New York City (John F. Kennedy International Airport (JFK) LaGuardia Airport (LGA)), Greater Portland is ready to welcome you with open arms.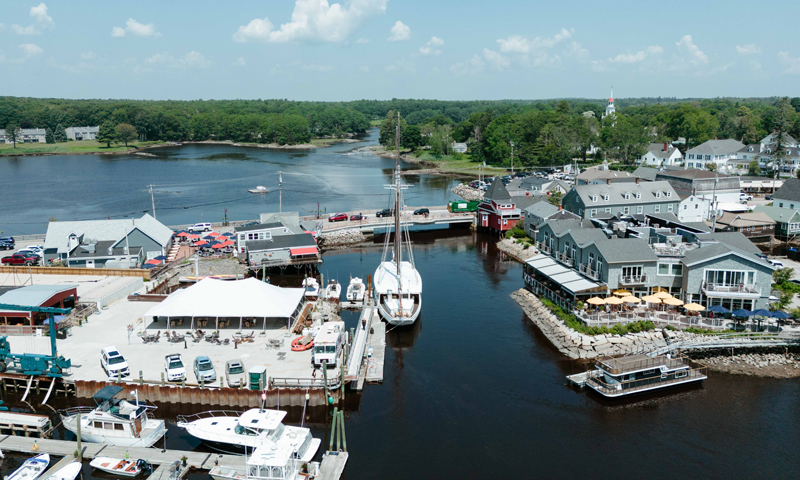 Photo credit – Capshore Photography (Top), Photo Courtesy of @MarriottBonvoy (Bottom)
Day one – Where to stay in Portland, Maine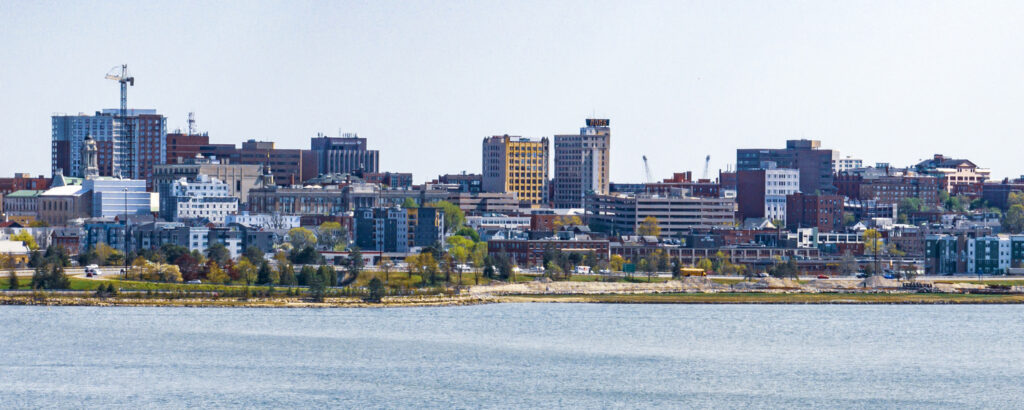 Afternoon: Your adventure begins as you touch down in picturesque Portland, Maine. Choose to stay in a cozy waterfront hotel downtown or an oceanside resort in one of our beachy towns nearby. Both recognizable chain hotels and unique boutique stays are ready to welcome you to this coastal gem. After checking in, immerse yourself in the Old Port's charm. Take a leisurely stroll through its historic cobblestone streets, absorb the coastal ambiance, and explore the unique stores and souvenir opportunities that line your path.
Evening: As the sun sets over the Atlantic, indulge in a quintessential Maine experience with a lobster bake or seafood dinner. Savor the delectable flavors of locally-caught seafood, including succulent Maine lobster, as you dine by the ocean's edge. Try an outdoor dining experience where you can watch the fishing boats go in and out on the Working Waterfront. It just might be the perfect way to cap off your coastal welcome to Maine.
Day two – Lighthouses + Must-Do Attractions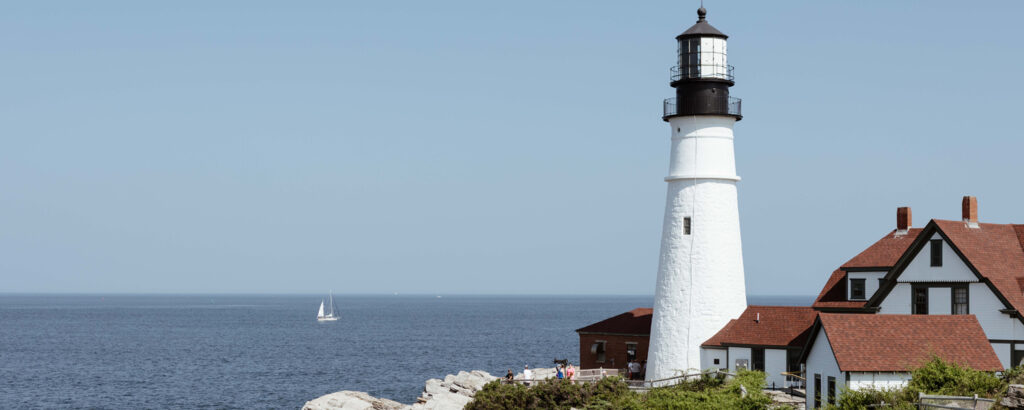 Morning: Dive into the captivating landscapes of Cape Elizabeth. Join a guided tour to the lighthouses or arrange transportation for the ten minute trip. Explore the iconic Portland Head Light and its rocky coast surroundings at Fort Williams Park. Capture this magic through your camera lens or simply breathe in the invigorating sea breeze. Unwind with a delightful picnic lunch or Bite Into Maine lobster roll amidst these natural wonders.
Afternoon: After recharging in the serene surroundings, consider heading back to downtown Portland. You can hop on a charming trolley for a leisurely downtown tour, grab a kayak and head out from East End Beach. There are plenty of opportunities to explore the bustling working waterfront or revisit any stores that caught your eye yesterday.
Evening: As the sun sets, why not venture into some of Portland's emerging neighborhoods? Washington Avenue, an up-and-coming foodie haven, offers an array of culinary delights waiting to be explored. Or immerse yourself in the Arts District, where creative tapas await your taste buds. And don't miss the chance to savor some of the region's local brews in the East End, affectionately nicknamed the "Yeast End" due to its abundance of breweries. With so much to offer, Portland, Maine, ensures that each moment of your journey is packed with delightful discoveries.
Day three – Shopping + Daytrip to Area Towns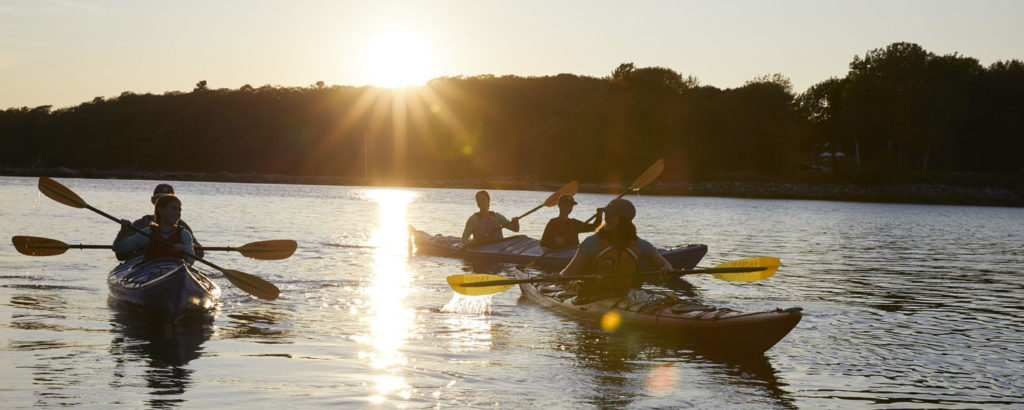 Morning: Make yourself at home in one of our cozy local coffee or tea shops. Coffee lovers will be pleased to know that area coffee shops source, roast, and prepare their cups with careful attention, many roasting their beans right in the city. While exploring, check-out the art galleries/exhibits and market pop-ups around Portland (and beyond) to discover unique treasures and artisanal talents. Find tons of events to enhance your stay and go deeper into the culture of our welcoming community.
Afternoon: There's even more to shop for off-peninsula at the Maine Mall and other shopping destinations surrounding Portland. In the afternoon, embark on a day trip to the nearby coastal town of Freeport (30 minutes from Portland) or Kennebunkport (45 minutes from Portland). Freeport is renowned for its flagship L.L.Bean, open 24 hours, and a variety of outlet shops, making it a shopper's paradise. Stroll through its picturesque streets and enjoy a scrumptious seaside lunch at a local café.
Evening: Take a leisurely stroll along the scenic Eastern Promenade back in Portland. Bask in the sights of sailboats and schooners and soak in that sea air. Enjoy a nightcap at a cozy bar or pub, while taking in the stunning views of the Casco Bay. The dining scene comes to life as the lights go down. Get in on the happy hours and late night eats.
Day four – Art, Culture, and Entertainment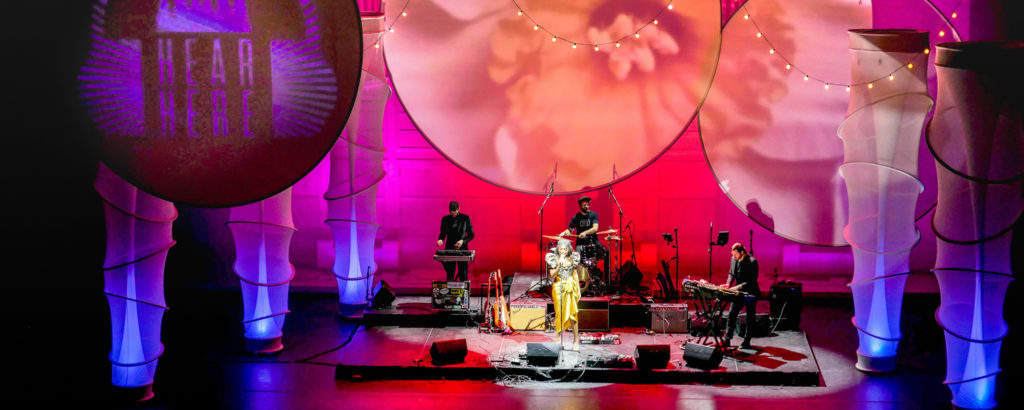 Morning: Immerse yourself in the world of art and culture as you explore the vibrant arts district. Begin your day by visiting renowned art galleries, studios, and shops that showcase Maine's creative spirit. Admire diverse artistic expressions, from contemporary works to traditional crafts, while engaging with local artists and their stories.
Afternoon: In the afternoon, delve deeper into the world of creativity with a guided indoor activity, craft, or class. Join a local artist for a hands-on workshop, learn a traditional craft, or even attend a tasting to discover the culinary arts of Maine. Unleash your own creativity and take home a unique souvenir crafted by you.
Evening: Embrace the performing arts and the live theatre scene in Portland. Attend a captivating play, musical performance, or theater production at one of the city's renowned theatre + performance venues. The talent of local artists expands near and far in the rich cultural tapestry of the city. After the show, enjoy a leisurely stroll through the beautifully lit streets of Portland, reflecting on the artistic experiences of the day.
Day five – Great Outdoors + Departure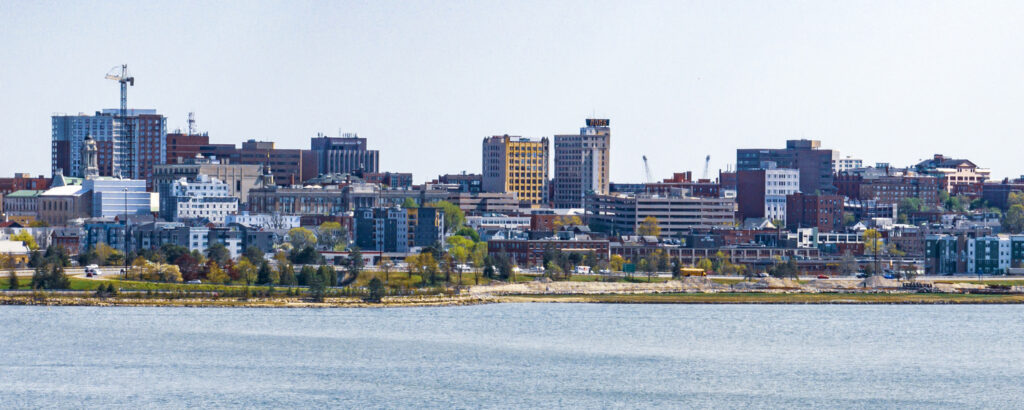 Morning: Start the day with a neighborhood breakfast hotspot. Try one of the neighborhood favorites and wee what all the buzz is about our local culinary scene. It's not just about the seafood – you can get the best of the best in bakery items and local-roasted coffee. Everything in Portland elevates to the next level.
Afternoon: Take the last day to explore the slower pace of life in Maine. Take a walk to Back Bay Cove for a stroll along the water to catch some picturesque views of the Portland skyline. Take a guided history or walking tour to experience the city from a local's point of view. Catch a tour by bus, by train, by boat, by wheel, or by walking along the cobblestone streets downtown. Another impactful day to spend your final day is to explore the city through the self-guided Portland Freedom Trail which allows you to explore the city while learning about key historical figures.
Evening: On the final night of your trip to Greater Portland, indulge in a fine-dining prix-fix meal or an elegant international eats. Chefs from across the world have flocked to the region for is fledgling cooking scene and stayed for the welcoming atmosphere and experiences.
With its picturesque lighthouses, serene parks, cultural richness, and mouthwatering cuisine, Greater Portland, Maine offers a diverse range of experiences. This five-day adventure promises to leave you with lasting memories of this coastal treasure.
Start planning your trip to Greater Portland, Maine or check out some of our additional services.