10 Reasons to Meet in Maine in 2024
What's New for Meetings + Events in Greater Portland, Maine
Convenient transportation, world-class cuisine, and plenty of Coastline
If you're considering the Northeast for a meeting, event, or conference—now is the perfect time to start planning for the year ahead and thinking about what Maine venue you'll host your upcoming event at.
Keep reading for 10 top reasons to Meet in Maine.
---
1. Close to Several Modes of Transportation
Whether you're coming from Boston, nearby New York City, or the other side of the country, Maine allows you access to several airports. Flying into Portland Jetport puts you only a few minutes away from downtown Portland, where you'll find an incredible assortment of hotels to choose from. We also recommend the Amtrak Downeaster, a convenient and speedy option for those flying into larger hubs.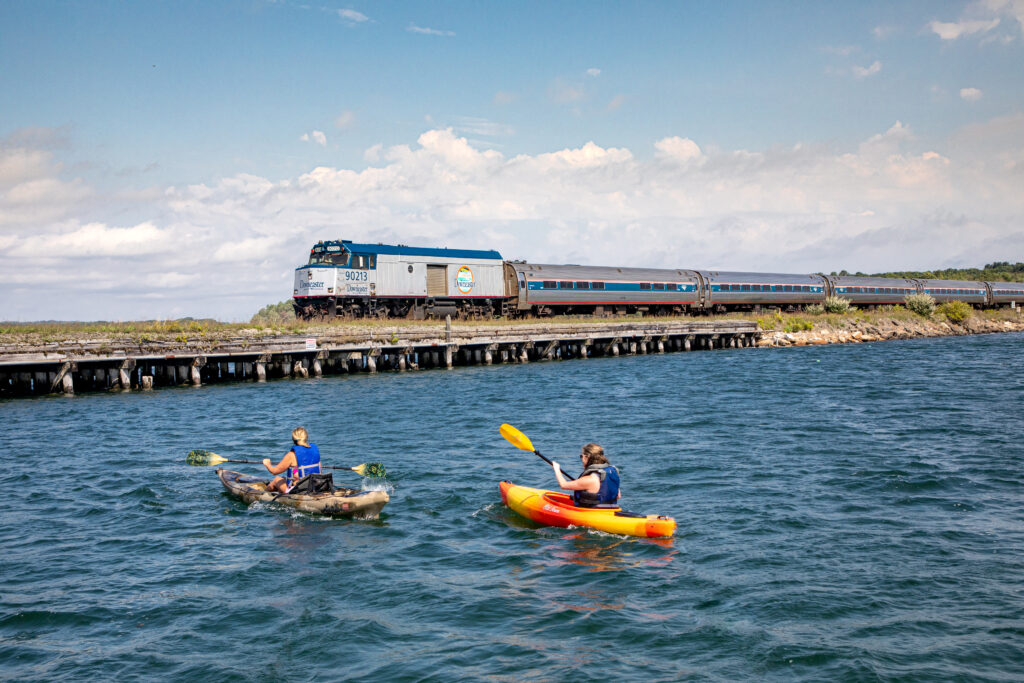 Due to its convenience, sustainability, and discounted group travel rates, it's not hard to understand why planners choose the Amtrak Downeaster to get their meeting attendees to Portland, Maine. This direct rail service from major cities like Boston offers reliable schedules, comfortable seating, and a scenic journey. It aligns with sustainability goals, reduces carbon footprints, and fosters a unique, enjoyable travel experience. With a station located in Portland at Thompson's Point, it simplifies logistics while also offering deep discounts to large groups. Ultimately, the Amtrak Downeaster enhances the overall attendee experience while minimizing travel-related hassles, making it an excellent choice for event transportation.
2. Easy to Access Properties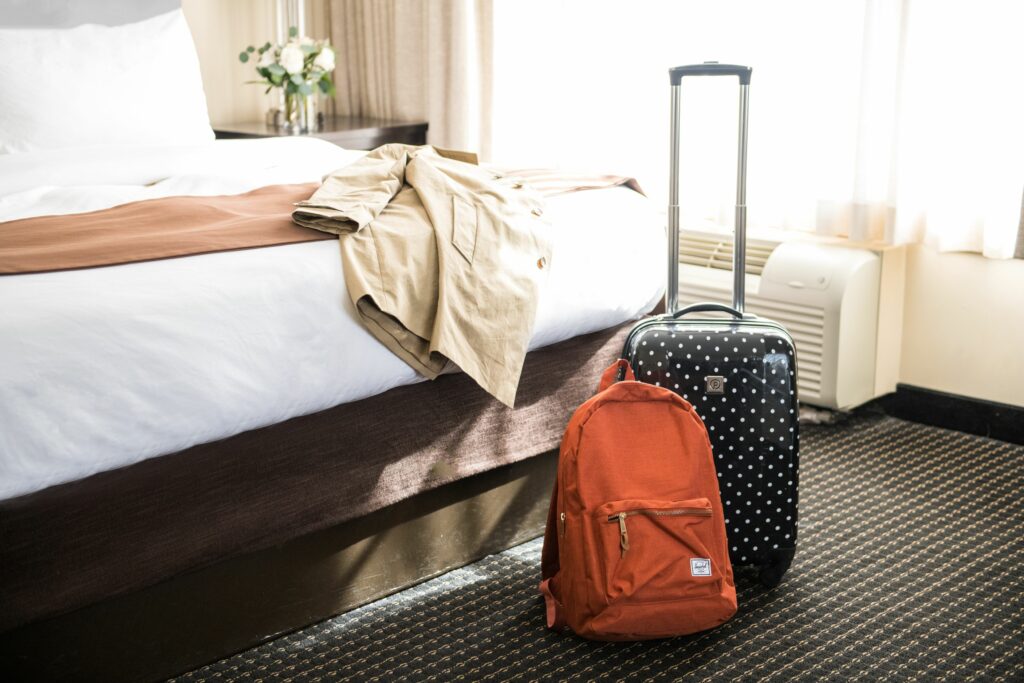 If you are looking to host your meeting outside of Greater Portland – The Brunswick Hotel being just a 4 minute walk from the Brunswick Amtrak Downeaster station – it's prime location is second to none – Planners should consider booking with the Brunswick Hotel for its prime location, blending coastal charm with modern comfort. This historically inspired yet contemporary establishment is nestled in the heart of Brunswick, offering convenient access to Maine's captivating coastal attractions. Its proximity to Bowdoin College, the vibrant downtown, and outdoor adventures makes it an ideal base for various events. The hotel's commitment to guest satisfaction, comfortable accommodations, and a range of dining options ensures a memorable and hassle-free experience for event attendees. In essence, the Brunswick Hotel provides a central, comfortable, and character-rich setting for successful and enjoyable gatherings in coastal Maine.
3. Walkable Downtown for City Wide Events
Get dropped in the middle of the action and stay a cobblestone walk away from local arts, eats, and entertainment. There are plenty of options from classic to one-of-a-kind including bed and breakfasts, gorgeous coastal inns, cabins, and lodges. Depending on where you want to be. There are over 6,500 hotel rooms available in Greater Portland.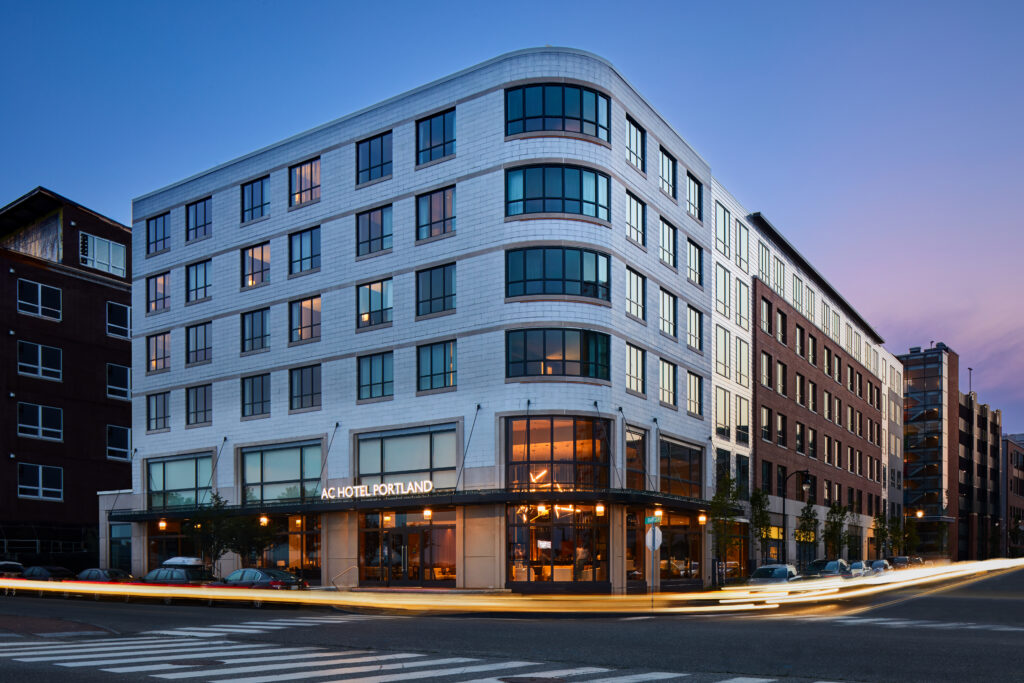 For smaller meetings, we recommend the AC Marriott in Portland, Maine. This property is a harmonious blend of business and coastal serenity. The hotel's modern and versatile meeting spaces are equipped with the latest technology, ensuring a productive environment for discussions and presentations. With large windows that frame breathtaking views of Portland's waterfront, the setting inspires creativity and focus. The attentive staff caters to every detail, ensuring a seamless event experience. During breaks, attendees can explore the city's vibrant arts scene or indulge in fresh seafood at the nearby Old Port district. AC Marriott in Portland transforms meetings into moments of both productivity and relaxation, making it an ideal choice for corporate gatherings.
4. Miles and Miles of Stunning Coastline for Work and Play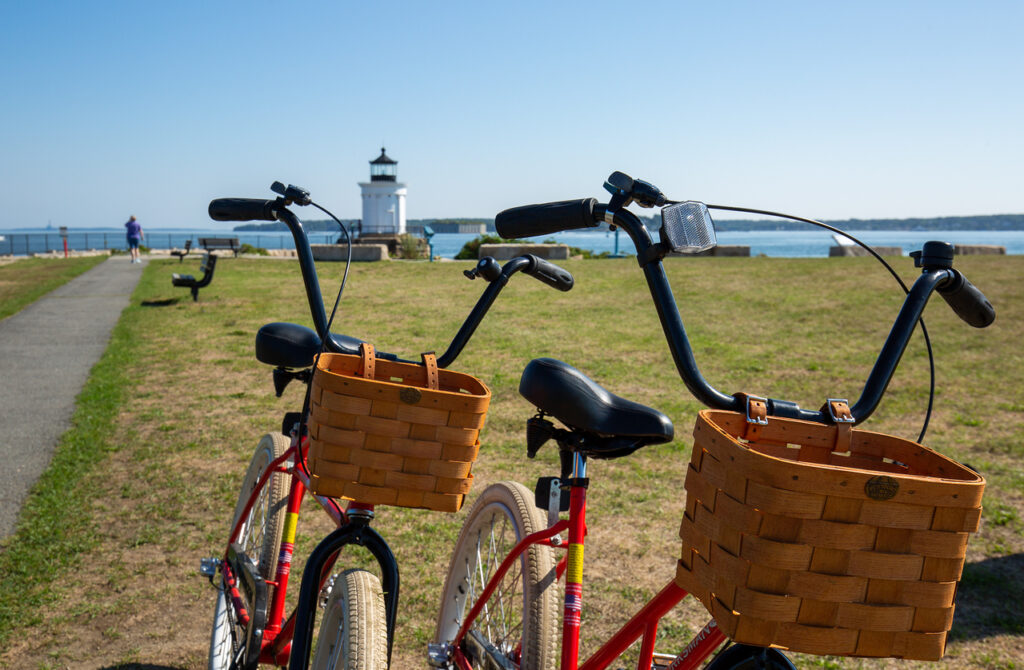 Always consider recommending Lighthouse Bikes to their attendees for a unique and memorable experience. Exploring coastal areas by bike offers an eco-friendly, healthy, and immersive way to discover local attractions and scenic beauty. Lighthouse Bikes, known for its well-maintained bicycles and guided tours, ensures safety and convenience, making it an excellent choice for groups. Attendees can appreciate the stunning vistas, access hidden gems, and gain insights from knowledgeable guides. This active adventure not only fosters team bonding but also aligns with sustainability trends, making it a compelling addition to any event's itinerary, offering a refreshing perspective on the destination.
5. Award Winning Food + Beverage
Maine's largest city Portland, was named Foodiest City In America by Bon Appetit in 2018. The region is filled with award-winning restaurants , bars and Group tour operators – like Wine Wise's that celebrate and consolidate both.
A wine sail is an ideal group activity, as it fosters relaxation and bonding among attendees amidst the picturesque backdrop of Casco Bay.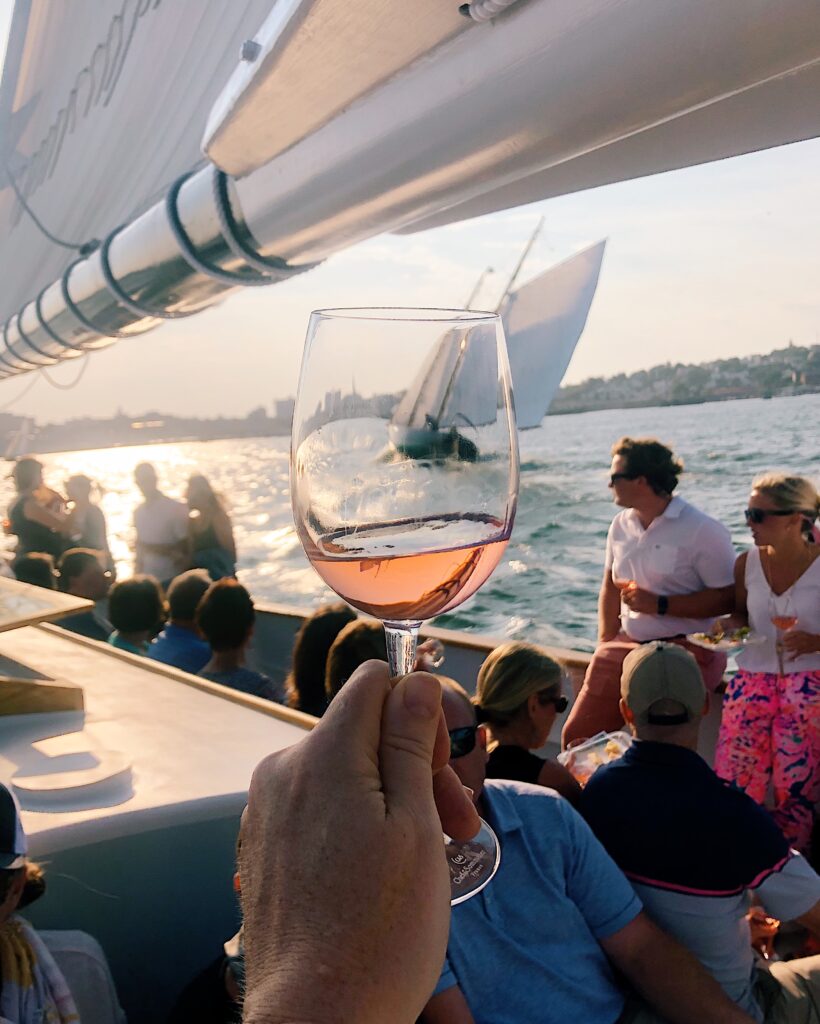 It does not get much better than taking your group on a fine wine + sailing experience, on the immaculate Tall Ship, Frances, with Sommelier Erica Archer as your host. Your group will love the scenic views of Maine lighthouses, islands, and waterways … all while sailing with fine wine in hand. People travel from all over the country to experience Wine Wise's Wine Sails and so should you! You'll be a hero for securing this experience before they book up for the June – October 2024 season.
6. It's a Lobster Lover's Paradise
A Maine Lobster Bake offers a unique and memorable experience that can set any event apart. The communal aspect of a lobster bake fosters networking and social interaction among attendees. A Boone's bake showcases the charm and culture of Maine, enhancing the event's authenticity. Furthermore, it's a relatively simple event to organize, with numerous catering services available. Overall, a Maine lobster bake combines cuisine, culture, and camaraderie, making it an attractive choice for meeting planners.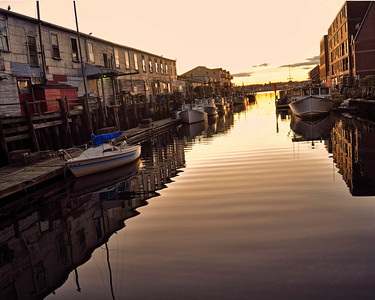 Immerse yourself in this quintessential Maine experience at Boone's Fish House & Oyster Room with their delightful lobster bake. Set against the picturesque backdrop of Portland's waterfront, this culinary treat is a must-try. Here, succulent Maine lobsters are steamed to perfection, accompanied by sweet corn, fresh clams, and all the traditional fixings. It's a celebration of the sea, creating an unforgettable dining experience that's emblematic of Maine's coastal charm.
7. Second-to-None Experiences
Why not start a new tradition with Experience Maine? Team building is often the part of meeting that gets overlooked, but when you choose to Meet in Maine, your attendees will leave with a memorable experience that will last a lifetime.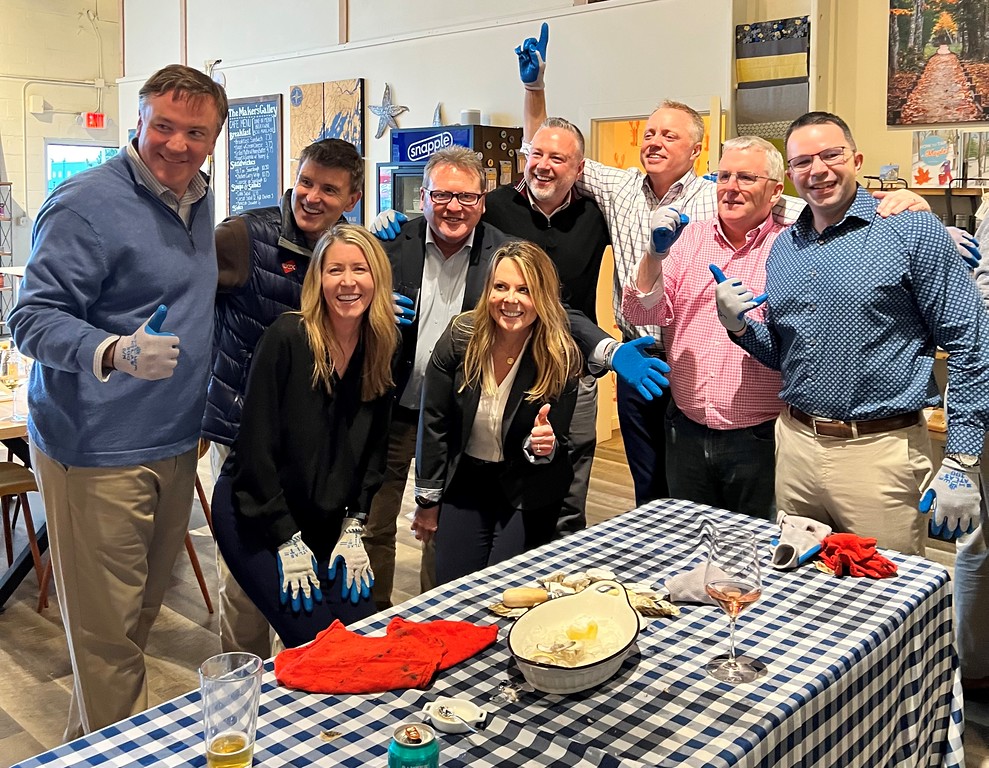 Experience Maine is a Portland based DMC that creates unique experiences for groups of all sizes. For example they work closely with local oyster farmers to create the ultimate team-building experience. Your group will learn firsthand about Maine oysters while enjoying delicious local bites. Then break-up in teams and try shucking oysters for the win in a Flip Shuck Contest. As Maine's premier destination management company, they create exceptional experiences like this and more. They can take your group, meeting or event from concept to reality – or simply add a touch of Maine to the overall program. After working with Visit Portland to select your hotel or venue, Experience Maine can guarantee you meticulous planning and flawless execution for all your programs needs. Their mission is to exceed planners' expectations by delivering a polished, one-of-a-kind, professional meeting or event that will leave a lasting impression.
8. Year-Round Meetings + Events
What most planners don't know is that the majority of our world-class cuisine, arts + culture, and attractions stay open year-round. That means not only will your guests be able to check-out local favorites, but can skip the lines and wait times. Maine is truly stunning during any time of the year, but especially with a playful dusting of snow at your feet.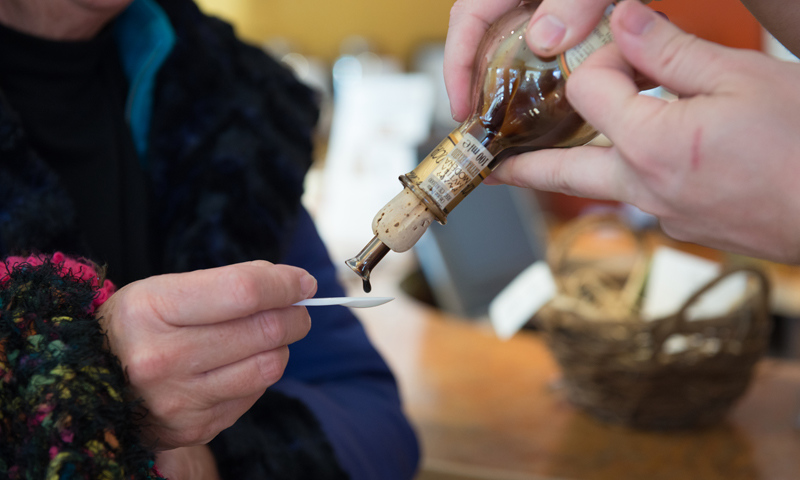 Planners should choose Maine Day Ventures for their private events when hosting meetings or conferences in Maine for an exceptional experience. This boutique event planning company specializes in curating unforgettable experiences in this picturesque state. With a deep understanding of the local landscape, they can craft tailored itineraries that showcase Maine's natural beauty, cultural heritage, and culinary excellence. . Their attention to detail, local expertise, and dedication to creating memorable moments make them the ideal choice for planners seeking a unique and hassle-free event in Maine.
9. Easily Go From the Middle of Nature to the Middle of the Action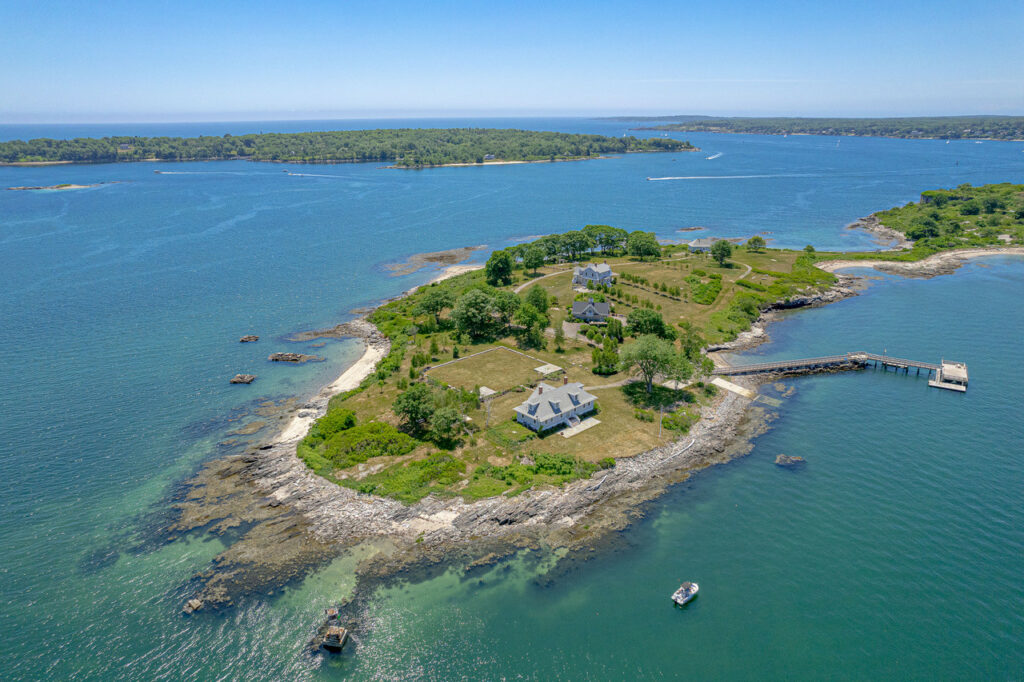 Another option for smaller luxury meetings is House Island in Casco Bay. House Island in Portland's Casco Bay offers a unique and exclusive venue that is highly appealing to meeting planners. Its picturesque setting on a private island provides a tranquil and distraction-free environment for conferences, retreats, and events. The island's historic buildings and stunning coastal surroundings add a touch of charm and authenticity to any gathering. Meeting planners are drawn to House Island for its versatile event spaces, which can accommodate various group sizes, and the opportunity to create a truly memorable experience in a secluded, picturesque location just a short ferry ride from downtown Portland.
10. Maine Made Takeaways
Incorporating Maine-made souvenirs can create a sense of connection to the destination and enhance the event's theme. These takeaways also support local businesses, contributing to the community and sustainable practices. Moreover, they serve as tangible reminders of the event, increasing its memorability and providing guests with meaningful keepsakes. Maine-made takeaways blend culture, sustainability, and lasting impact into events, making them a smart choice for meeting planners.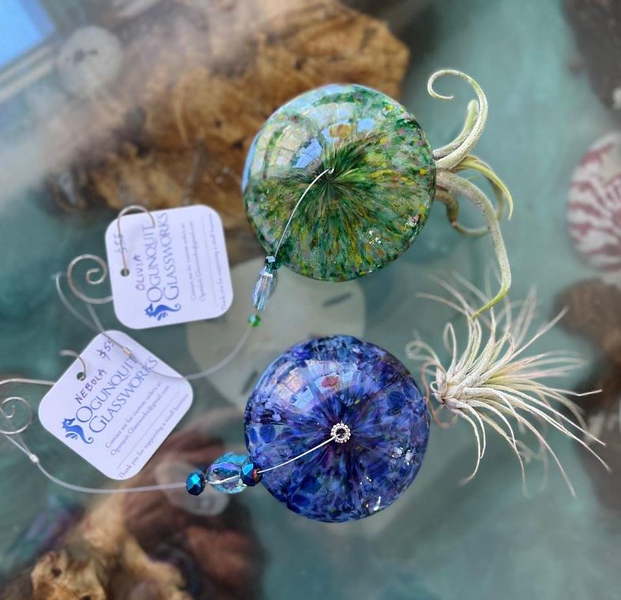 Ogunquit Glassworks make ideal takeaway pieces inspired by the sea. Artist Suzie Nobile's handcrafted glass creations are not only stunning and unique but also a reflection of local artistry in Ogunquit, Maine. These beautiful glass pieces serve as lasting mementos that encapsulate the essence of the region, creating a memorable connection to the event and its locale for attendees. By supporting a local artisan like Ogunquit Glassworks, planners contribute to the community and promote sustainable practices. These exquisite glass takeaways are not just souvenirs but pieces of art that elevate the event experience and leave a lasting, meaningful impression on participants.
---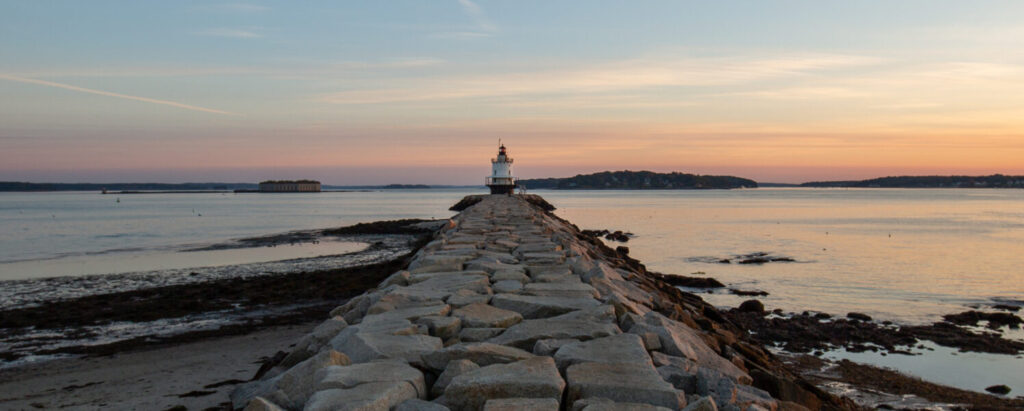 Maine lends endless possibilities for out-of-the-box meeting spaces when sitting in the same board room for hours on end isn't an option. If you want to get your team excited and start drumming up new ideas, picking Vacationland is a great place to start. When planning a meeting in Maine, it's important to consider when you'll be here. The peak season for leisure and meetings stretches from early Spring through the changing of the leaves in the Fall. It's no coincidence that this falls under the time when the weather is primarily mild here. Maine summers are known to be much cooler, thanks to the coastal sea breezes.
Are you looking for resources on how to host a meeting in Maine in 2024? Visit Portland is here to help with every detail! Contact us or Submit an RFP get started using our complimentary services.
---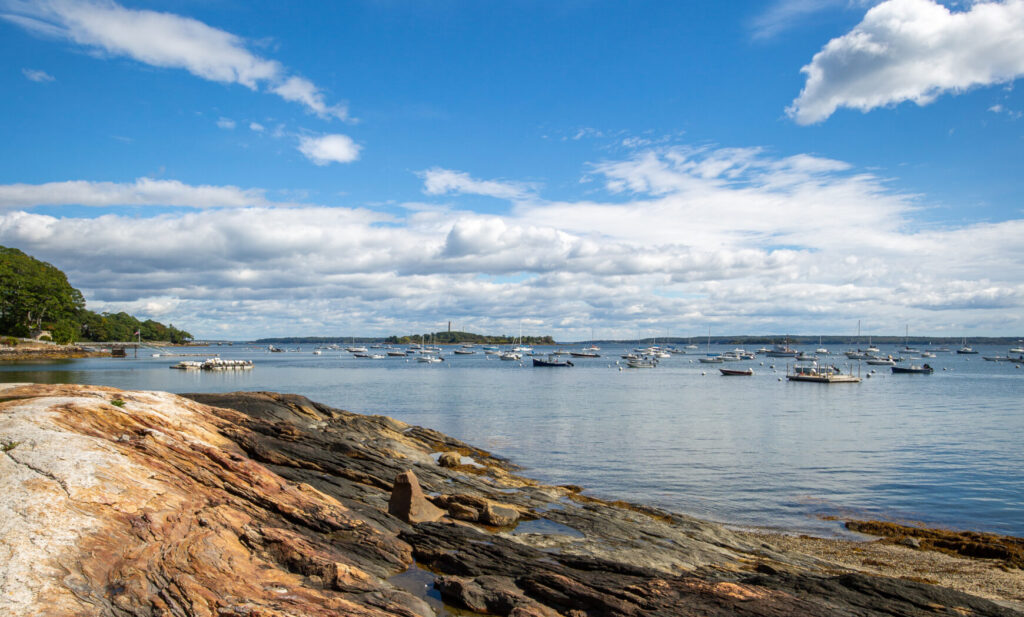 Event Planner's Guide
When we say business meets adventure, we mean it. Maine is one of the nation's greatest outdoor playgrounds, so you're going to want to combine your event with a team building activity or—let attendees uncover their own adventure when the breakout sessions are over. Find out what to expect when you Meet in Maine by ordering a free copy of our Event Planner's Guide.

Falmouth Town Landing, Photo Credits: Serena Folding