48 Hours of Holiday Magic in Greater Portland
Visiting Maine Over the Holidays
festive fun, holiday events, and annual celebrations
Welcome to Greater Portland, Maine, a holiday haven where the season comes alive with enchanting traditions, festive celebrations, and timeless charm. Join us for a whirlwind 48-hour adventure as we immerse ourselves in the holiday spirit, exploring the magic of a tree lighting in Monument Square, heartwarming symphony performances, and savoring exquisite holiday treats. Learn more.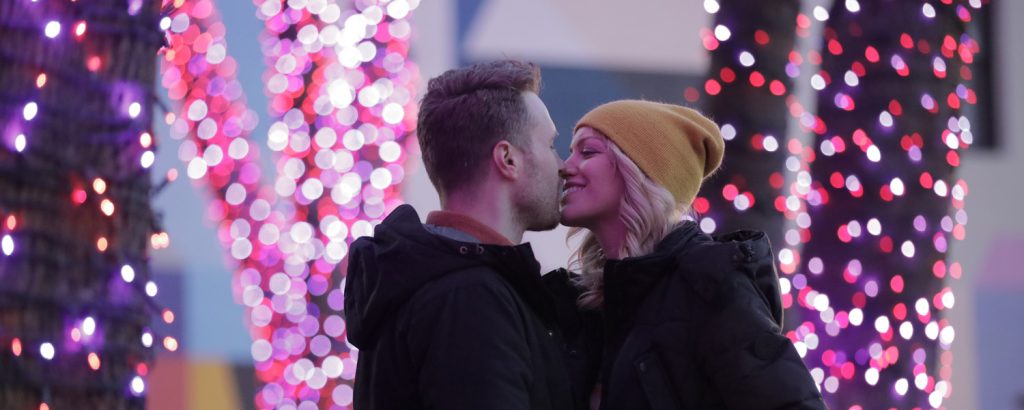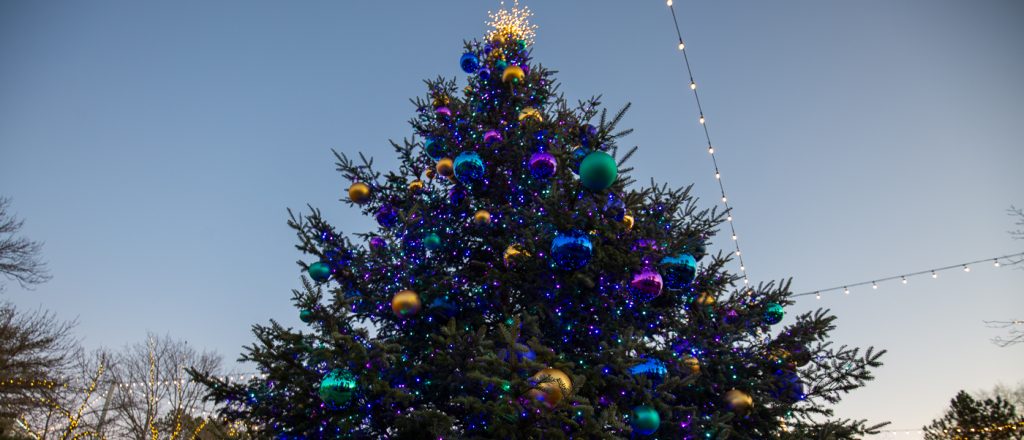 Top: Couple near Pandora Winter Lights – Photo Credit, Knack factory | Bottom: Sparkle Celebration Freeport, Maine – Photo Credit, Serena Folding
---
Day one: Annual Holiday Celebrations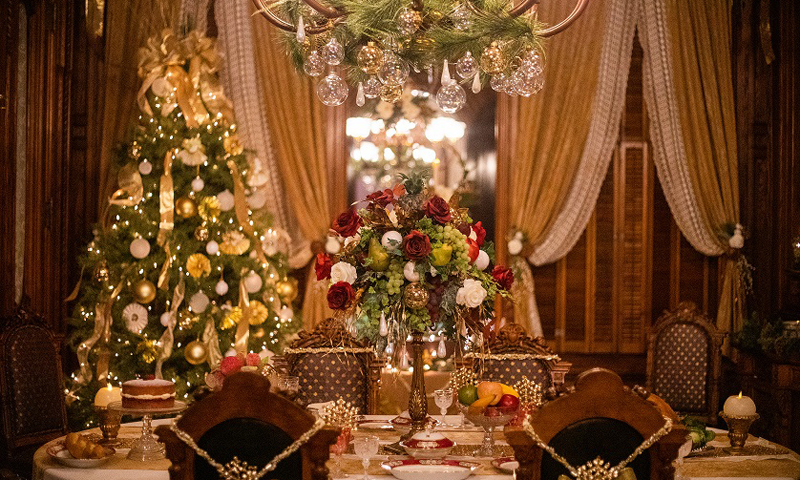 Victoria Mansion decorates it's historic walls with different themes each holiday season, Photo Credit: (Left) Victoria Mansion (Right) Courtney Vamvakias
Morning: Begin your holiday adventure by checking into a cozy place to stay. In Portland stunning views of the city decked in lights and decor will set the perfect festive mood. Area towns match this energy where local B&Bs, chain hotels, or boutique stays in the region delve into the spirit of the season if you choose to stay in one of our charming towns nearby. Take a leisurely morning stroll through Portland's Monument Square, where a colossal tree sparkles with twinkling lights, captivating visitors of all ages. Learn more.
Afternoon: Experience the heartwarming matinee of the Magic of Christmas by Portland Symphony Orchestra at Merrill Auditorium. This enchanting show is a beloved tradition in Greater Portland, and the holiday melodies will have you humming evening. Or the ballet's rendition of the Nutcracker or Victorian Nutcracker. Plenty of options in the theatre to explore the festive spirit the region embraces. Learn more.
Evening: Venture to a delightful local restaurant for a holiday-themed dinner. Many eateries offer seasonal menus that feature delectable Maine specialties and festive flavors. If you're in town during Sparkle Celebration, Visit Freeport's annual town-wide spectacle of holiday spirit. L.L.Bean's campus is covered in lights and decorations – and you may just see a reindeer at their Northern Lights Celebration. Kicking-off the holiday season from December 1-10, 2023 it's a must do to fully embrace the festivities this season. Learn more.
Day Two: Casual Festive Fun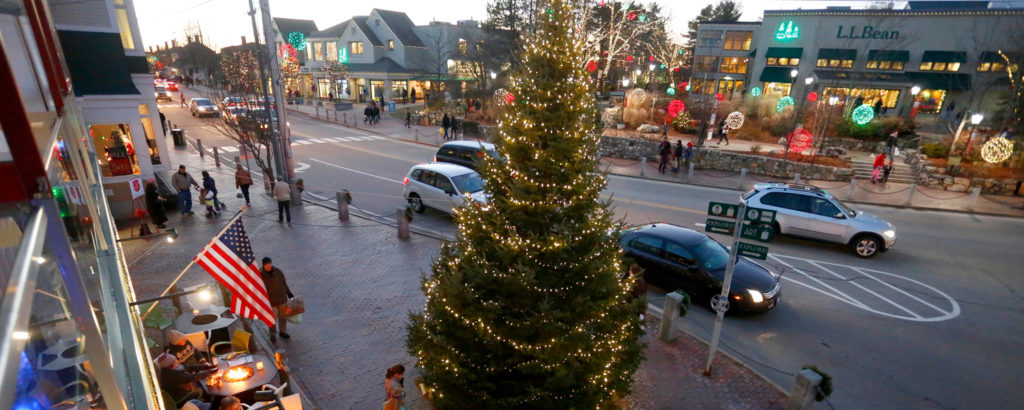 Morning: Wake up to the scent of freshly baked goods and coffee in one of Portland's charming neighborhoods. Visit local bakeries and cafes to savor the warm, comforting tastes of the season. Bundle-up and walk along the cobblestones to feast upon the window displays that light up the streets with a festive flair. Learn More.
Afternoon: Delve into the holiday spirit by wandering through the city's selections and souvenirs at local shops. Here, you'll discover unique, handcrafted gifts and holiday decorations that are perfect for bringing some of Greater Portland's charm back home – and checking a few holiday gifts off the list. Learn more.
Evening: Finish your holiday-themed getaway with a spectacular display of lights. Explore the city's neighborhoods renowned for their holiday displays. Pandora Winter Lights brighten Portland's downtown with a shimmering display all Winter long. Merry Madness, a festive shopping extravaganza, also offers a delightful opportunity to explore the finest offerings of the season, immersed in the downtown decor alongside the spirit of the community. A perfect night cap to a perfect holiday weekend in Maine. Learn more.
This 48-hour holiday itinerary is your invitation to experience the holiday magic of Greater Portland, Maine. From the enchanting Christmas tree in Monument Square to the heartwarming symphony performances and delightful holiday markets, this coastal gem knows how to make the holiday season truly magical. Start planning your holly jolly holiday getaway today.