ATTRACTIONS HIGHLIGHT PORTLAND'S SEA-FARING HISTORY
Historic forts, railway villages, museums, and more
The history of American transportation can be experienced right here in Greater Portland and Maine's other regions, where antique aircraft, automobiles, railways, and trolleys provide family fun and a unique sense of history.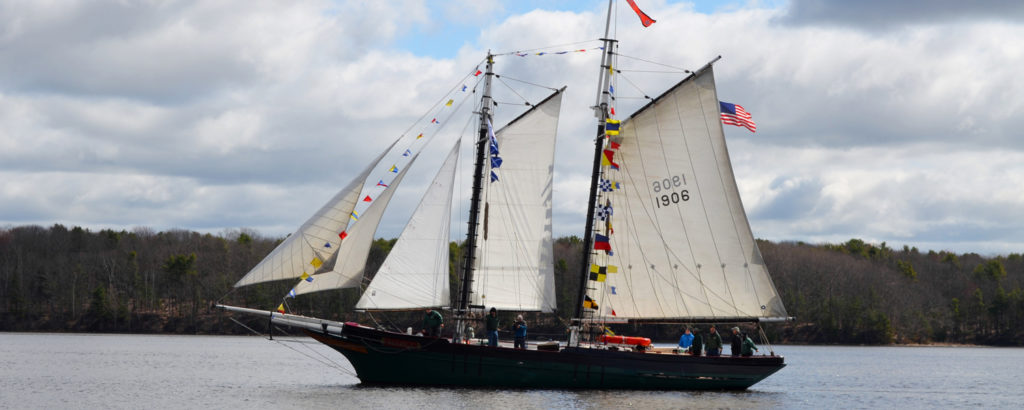 portland observatory
Portland's maritime history can be enjoyed by a visit to the Portland Observatory, named as a National Historic Landmark in 2006. The Portland Observatory is the only remaining historic maritime signal station in the US. Visitors will enjoy climbing the stairs of Lemuel Moody's octagonal wooden tower and take in magnificent views of Portland and Casco Bay.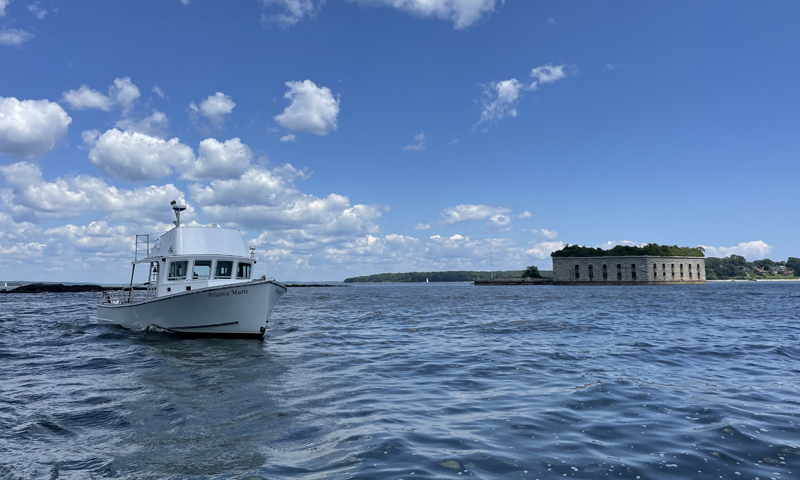 Spring Point Ledge Lighthouse, with a 900-foot granite breakwater, is accessible by land. Portland Head Light one of the state's first lighthouses, commissioned in 1791 by George Washington, can be visited at Fort Williams Park, just outside Portland in Cape Elizabeth. Several forts dot the islands of Casco Bay as well, tributes to the region's role in wartime defense, including Fort Preble on the campus of Southern Maine Community College in South Portland, Fort Gorges, located at the mouth of Portland harbor, and the WWII battery at Two Lights State Park in Cape Elizabeth. To ensure you see all the lighthouses and islands, book a boat tour with Boomerang Yacht Charters. Their extensive knowledge of the Maine region combined with their charm will be the most memorable part of your trip.
Maine Maritime Museum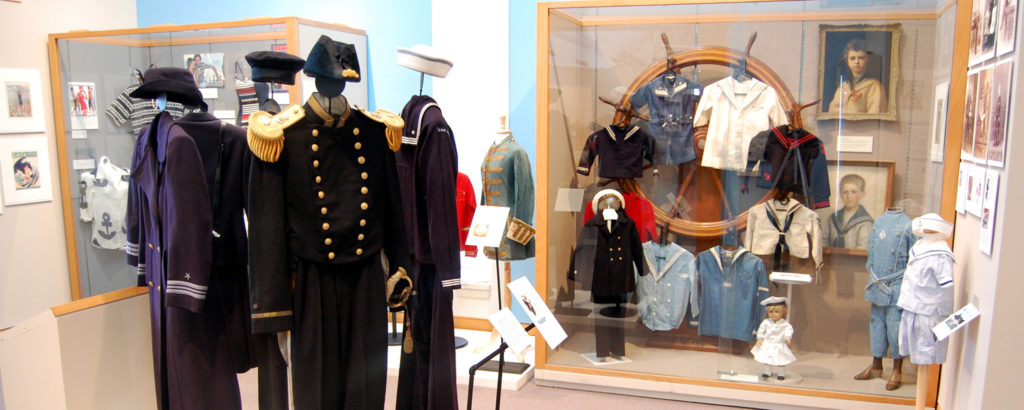 Near Portland, less than an hour drive along the coast, Bath's Maine Maritime Museum is a destination for families and those interested in Maine's shipbuilding history. Enjoy exhibits, a 20-acre shipyard site, lighthouse and nature cruises, and even a kids' pirate ship, among other family activities. Visitors will also enjoy learning about the history of lobstering and fishing, and witness boat-building techniques in the Boatshop.
historic railroads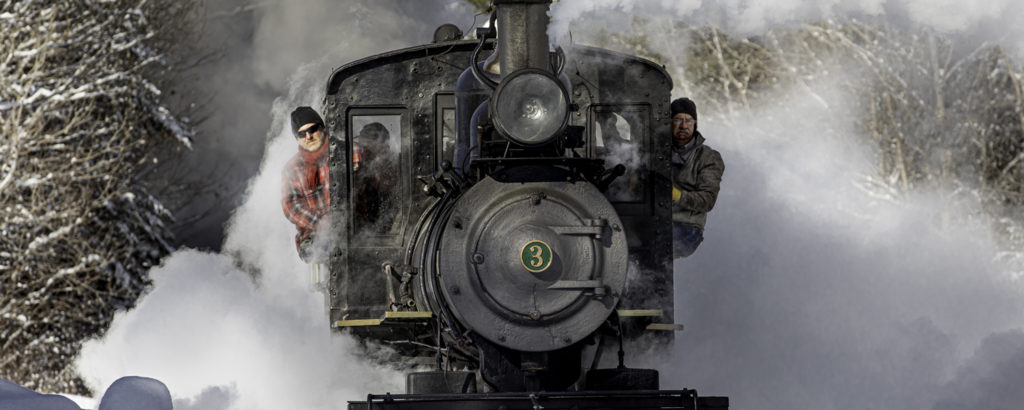 Portland first became a transportation hub when the Cumberland and Oxford Canal to interior Maine was completed in 1832. The first railroad reached the city 10 years later: the Portland, Saco & Portsmouth Railway (PS&P), whose joint operation with the Eastern Railroad of Massachusetts began in 1842. The PS&P's main terminal in Portland was on Commercial Street south of Union Street.
Six passenger trains per day connected Portland with East Boston.
Portland businessmen led by John A. Poor believed rail connections with Boston threatened Portland's independent seaport. Poor promoted a separate system of Portland gauge railroads to funnel interior traffic to Portland in competition with the standard gauge railroads bringing traffic into the port of Boston. The Portland Company was organized in 1846 to build locomotives for the Atlantic & St. Lawrence Railroad (A&SL) (with trains from India Street in Portland to Yarmouth in 1848 and ultimately to Montreal in 1859). Services to Auburn, Lewiston, and Waterville began in 1849 on lines of the original Maine Central (MEC) system that are now the (GRS) main line to Lewiston, Waterville and Bangor. The route to Brunswick opened in 1847 as a portion of the Kennebec & Portland Railroad which was subsequently subsumed by the MEC and GRS.
The Portland gauge railways north of Portland were converted to standard gauge in the 1870s. The line from the India Street station to Montreal remained independent as the Grand Trunk Railway while the remaining lines were consolidated as the Maine Central Railroad and came under the control of the Boston and Maine Railroad in 1884. 58 Passenger service through Union Station emphasized connections to Boston until the New York, New Haven and Hartford Railroad introduced convenient long-distance train travel in 1913 with State of Maine overnight sleeping car service to Grand Central Terminal in New York City.
---
latest posts