Frequently Asked Questions
Top 10 Questions we receive when planning a wedding in Maine
Q. How do I get a marriage license in Maine?
A. According to Maine.gov, a Maine Marriage License for weddings taking place in the State of Maine are issued at the city/town level. Couples must apply in person at the town office. For destination wedding couples where neither of you are Maine residents, you can apply for your marriage certificate in any Maine town (it does not need to be the same town where your wedding will take place). If one member of the couple is a Maine resident, then you should apply in the town where one holds residency. More details, including documentation required to apply and filing instructions, can be found on the Maine.gov website.
Q. Where can I have an outdoor ceremony?
A. If you're looking for the perfect backdrop for your wedding ceremony, the Greater Portland Region has many options for beach weddings and unique outdoor spaces to tie the knot. Whether you dream of saying "I do" in front of a historic Maine lighthouse, beneath blue skies in an open park setting, a coastal wedding venue with your toes buried in the sand, an island wedding in Casco Bay, or in front of a majestic mountain – just tell us what your vision is, and we can help make it a reality!
Q. Where can I find an affordable wedding venue?
A. If the first item on your wedding checklist is a cheap venue, we've got you covered! Great deals can be found during every season when you book your destination wedding in Maine. Have you considered a winter wedding? Despite our gorgeous summers, winter is one of the best times to visit Maine! Bargains can also be found by embracing non-traditional days of the week, perhaps a #weddingwednesday is in your future? Let us know what you are looking for in your inexpensive venue, and we will connect you with some great options to choose from!
Q. What are some unique ideas for my ceremony and reception?
A. If you are looking to steer clear of traditional, the Greater Portland region has ample options for your unique wedding. From rustic barns weddings and farm venues to urban warehouse spaces downtown, bowling alleys to ferry boats, islands to inns – we can offer some funky, fun and even weird places to wed.
Q. How do I reserve hotel rooms for my wedding guests?
A. All your guests who will be traveling to your destination wedding will need a place to rest their dancing feet after your big celebration. Contact us today to utilize our complimentary services, send a request to area hotels and collect rates and availability for your wedding room block. We work with many different options – from downtown hotels, airport hotels, limited services properties and all inclusive resorts. Let us take the work off your plate of calling around to all the different hotels so you can focus on the rest of the items on your wedding planning checklist.
Q. Where do I get my wedding dress steamed before the wedding?
A. You've been traveling and managing all of the last-minute details leading up to your wedding… making sure your beautiful wedding dress is in tip-top shape before you walk down the aisle is the last thing you want to be concerned with. We are fortunate to have an amazing vendor, Pratt Abbott, who will not only see there's not a wrinkle on your gown, but who will also make sure your dress is cleaned and preserved for years to come.
Q. What are local unique wedding favors for my guests?
A. Your guests have traveled from afar. They have spent their hard earned money on transportation, hotels, meals and formal wear to ensure that they are there to watch you say "I do." A wedding favor will show your appreciation for all their efforts. We love our Maine Made products that give guests a local taste of our artistry or culinary prowess. Check out all of the amazing options!
Q. How do I have a lobster bake for my wedding?
A. Having a lobster bake at a wedding allows your guests to immerse themselves in one of Maine's token culinary traditions. It also provides a relaxed atmosphere where wearing bibs and getting your hands dirty are celebrated. We have many local vendors who specialize in making your wedding lobster bake seamless and delicious. Depending on your venue, let our team guide you to the vendors who would be the best fit.
Q. How do I decide on wedding vendors?
A. Choosing your wedding DJ, your wedding photographer, your wedding florist can be a daunting task. There are so many options, how do you decide who makes the most sense for your special day? We recommend reaching out to a minimum of three of each and collecting proposals. A lot can be determined just by how quickly they respond, how professional their response is and how willing they are to answer the hard questions. Additionally, we always recommend "buying local." With Maine's small town vibe, many of our wedding vendors have worked together before to create a seamless experience. Let us help connect you with the best wedding vendors in Maine.
Q. Do I need a wedding planner for a destination wedding?
A. Whether or not you need a wedding planner is a very personal decision. Does your wedding have a lot of moving parts leading up to and on the day of the ceremony and reception (such as doves set free at sunset followed by fireworks and a ten piece band)? If so, you may consider asking for some help! If your venue has a conference services manager who will be running the show on the day of your wedding, that may be enough to guide you through the day. The Convention and Visitors Bureau team can also help! Our services are complimentary and we have years of experience in the Maine wedding industry.
Let us help!
Free Planning Services
Planning a wedding can be a very exciting and overwhelming experience. Visit Portland has many FREE services to assist you with your wedding day and weekend. Allow our team to ease the planning process by connecting you to a variety of wedding vendors and services in Maine. Your wedding is just one call away.
Contact us at weddings@visitportland.com or 207.772.4994 x 225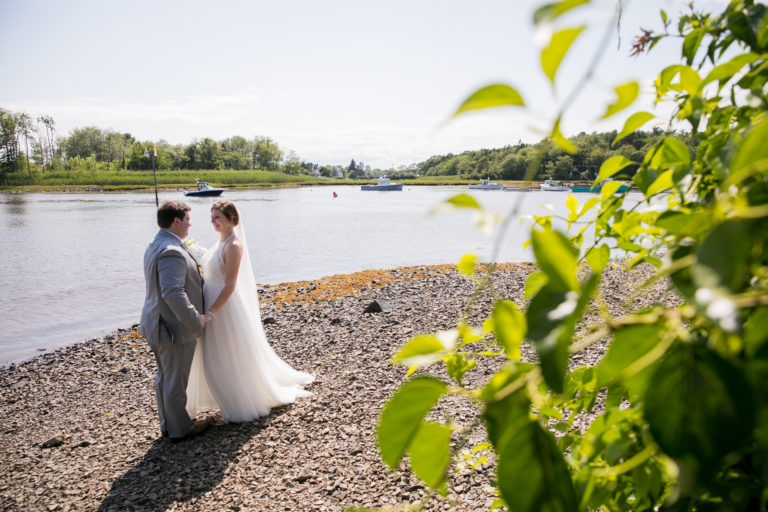 EVENT PLANNER'S GUIDE
Planning a Destination Wedding in Maine? It's easy to plan a successful event while you are in Maine. Have every detail of your event taken care of by local consultants with experience in organizing, logistics and hosting.