How to Host a Winter Wonderland Wedding
Maine is the ultimate place to host a winter wonderland wedding.
When it snows, it's hard not to feel like you're inside a snow globe. But to have the winter wonderland wedding of your dreams, keep reading for a few essential tips!
---
Get Married at a Picturesque Christmas Tree Farm
By no means is it necessary, but is there anything that antithesizes a winter wonderland in wedding form than getting married at a picturesque Christmas tree farm? In the colder winter months, the dark green trees are silhouetted by a dusting of white powdery snow.
You'll find many Christmas tree farms in Greater Portland, from Scarborough to Cape Elizabeth, Gorham, and more. If you're looking for a small but intimate winter wonderland wedding, a Christmas tree farm can lend you the magic you're searching for in a quintessential Maine location.
Feature a Build Your Own Hot Cocoa Bar
One of the most popular features of winter weddings is a build-your-own hot cocoa bar, and it's easy to see why. After your ceremony, guests may be chilly and ready to warm up!
A build-your-own hot cocoa bar lets you get creative and lean into your winter wonderland theme. Start by making your hot cocoa bar buffet-style.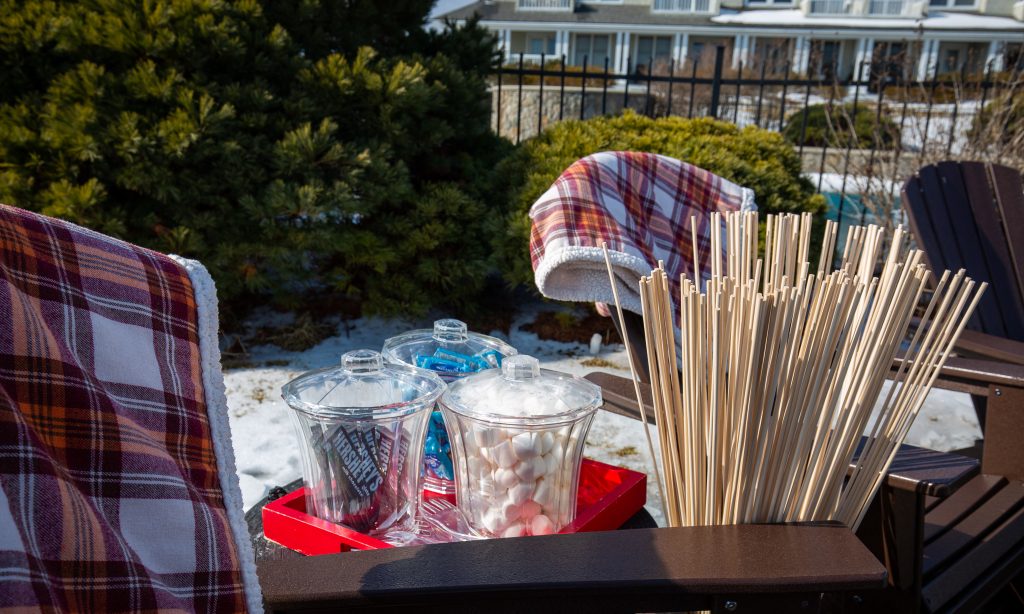 You can offer plenty of hot chocolate options, like peppermint, cafe mocha, white chocolate, and classic for those that don't want anything too fancy. Next, put out clearly marked carafes with hot water and hot milk to appeal to all guests, and consider offering a dairy alternative like oat milk or soy milk.
The add-ins are where it can get fun! Consider offering peppermint syrup, hot fudge sauce, marshmallows that look like snowflakes or snowmen, and chocolate-dipped spoons to take those hot chocolates to the next decadent level.
Leave out generous toppings like whipped cream, chocolate chips, chocolate syrup, sprinkles, maraschino cherries, crushed chocolate chip cookies, or whatever you come up with! You can also leave out adult beverages to mix in, like Kahlua, peppermint schnapps, chocolate liqueur, or Bailey's, but be sure to have someone that can keep an eye on your hot chocolate bar if there will be children attending your wedding.
Invest in Ice Sculptures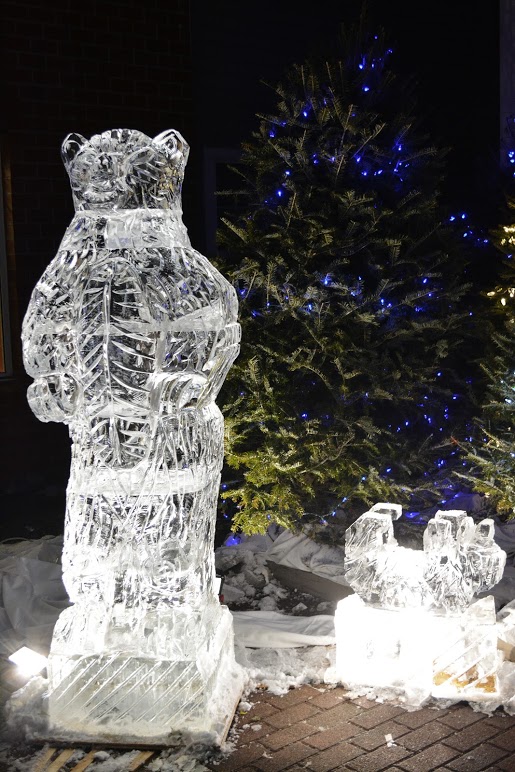 A winter wonderland wedding is nothing without ice sculptures! There's no need to go over the top here, but ice sculptures can be an excellent way of tying together the theme of your wedding.
You can use ice sculptures to feature your and your partner's initials, house flowers to add a contemporary vibe to your reception, or take everything up a notch by carving your reception bar entirely out of ice. The term ice bar has never been so on point when you have one for your guests to enjoy at your winter wonderland wedding!
Embrace Igloos During Your Reception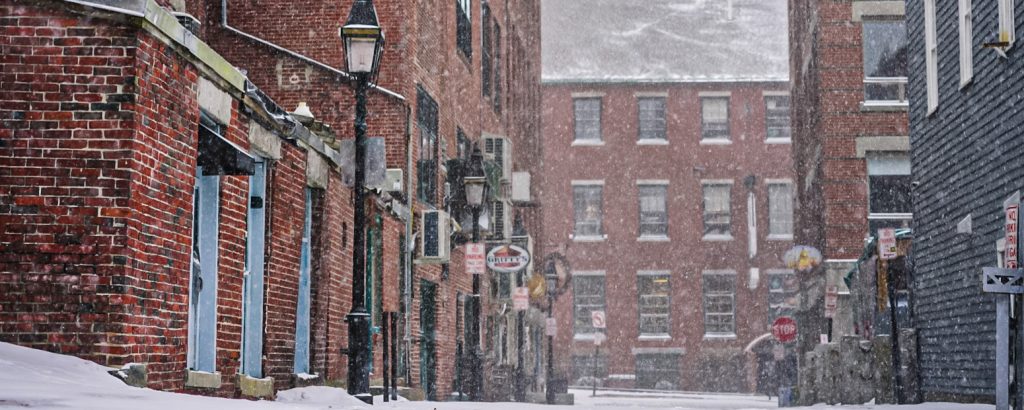 If you're having a reception outdoors, offer your guests a respite from standing on the cold ground with igloos. You've likely seen these around town for outdoor dining, but there's no reason why you can't make them your own at your winter wedding!
You may find some that feature heating inside to keep guests toasty. You can also consider igloos with seating, blankets, and games inside to help guests stay entertained, no matter how cold the temperatures may be.
Think about including fun props inside the igloos, like earmuffs, gloves, marshmallow sticks, marshmallows, or poinsettias to give guests a fun spot to take photos that looks like they are literally inside of an enchanted snow globe during your wedding!
Want to have guests talking about your attention to detail for years to come? Wrap fairy lights inside the igloos to give the appearance of snow outside for a final touch.
Provide Guests with Blankets to Snuggle and Take Home After Your Ceremony
Wedding favors are a must, no matter what season you get married. But if you're planning your own winter wonderland wedding, you can err on practicality.
How? Before your ceremony, offer baskets of blankets that guests can use to stay warm while you're saying your vows. Play into the winter theme with tartan plaids, soft and fluffy materials, and silky interiors that look amazing and keep guests warm without problems.
Anybody can offer wedding guests a blanket, so make sure to incorporate subtle details, like monogrammed initials and the date of your ceremony. Rather than having a pile of blankets after your wedding, make them your wedding favors that your guests can take home.
They'll stay warm and will be able to leave with a keepsake that feels more personal than another shot glass or box of chocolates.
Make Sure Fire Pits and Heating are Incorporated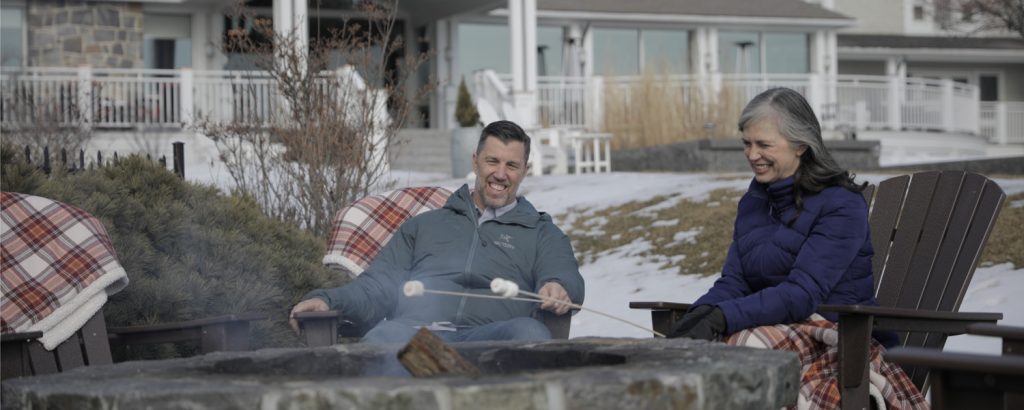 The key to any successful wedding is providing areas where guests can mingle. With a winter wedding, you want guests to feel comfortable, whether that's indoors or outdoors.
Just because you want a winter wonderland wedding does not mean you can't have outdoor areas. On the contrary!
But if you want guests intermingling outside, whether, during your ceremony or dancing at your reception, fire pits and other heating methods are necessary.
Make sure that any venue you're considering has these available. If they don't, look into renting fire pits or heaters to keep guests cozy and comfortable, no matter where they are!
Don't Be Afraid to Play Around with Texture
Many times, when it comes to winter weddings, only red and green get explored. But unless you're specifically getting married on Christmas or New Year's Eve, there's no reason why you need to stick to these colors.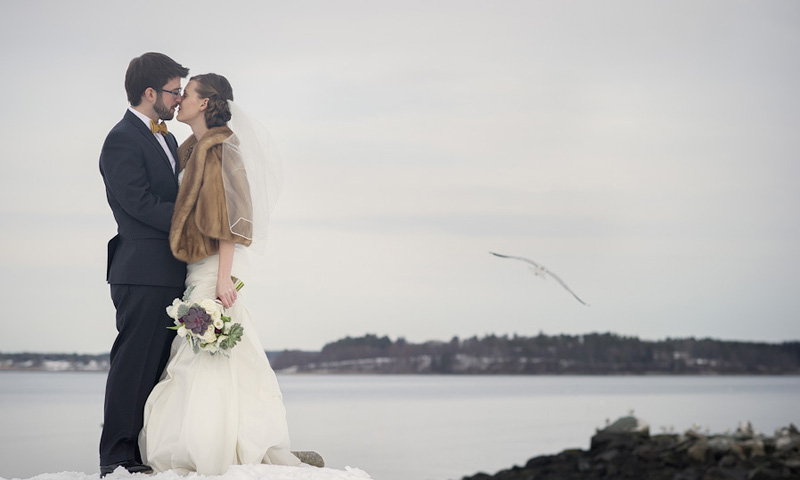 Beyond the color choice, you can also play around with textures at a winter wedding. For warmth and seasonal fashionability, you can use heavier fabrics like brocade, velvet, or faux fur.
Think about using these as accents throughout your venue, as the main fabric of bridesmaid dresses, or for outerwear, as this becomes far more of a focal point during a winter wedding. Don't be afraid to use several kinds of textures for an elegant yet refined winter wonderland wedding that guests will never forget.
Also, consider textures in unexpected colors and patterns complementary to each other for an unexpected pop and to add a wow factor.
Make your winter wonderland dreams come true by contacting Visit Portland today!
---