Top 8 Things to Do Right After You Get Engaged
8 Must Dos After An Engagement
Your Journey Down the Aisle Starts Here
What's the first thing to do after getting engaged? Well, after letting your loved ones in on the excitement and coming down off your cloud. There's plenty to do when saying 'i do' and the list can get a bit daunting. So, let's take it one step at a time and talk about the first ten things to do after you get engaged.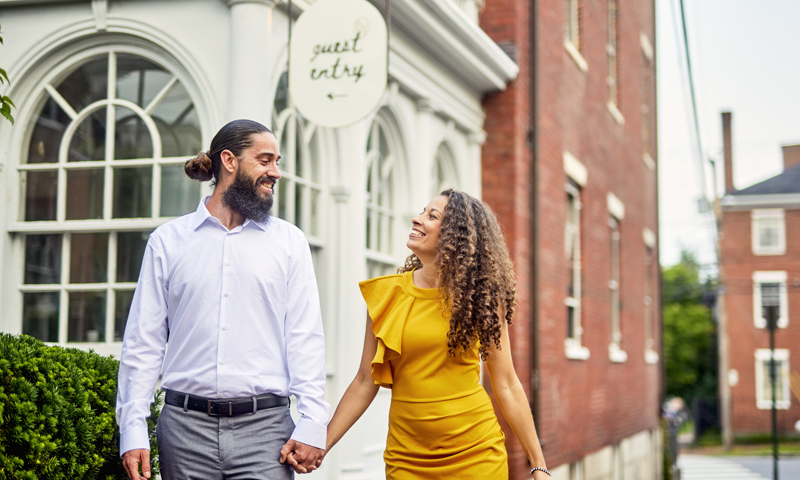 Follow Socials for Inspiration

Follow our @marryinmaine and @visitportland social media channels for a daily dose of wedding and destination inspiration. Discover real wedding stories, local vendor spotlights, and tips to make your journey smoother. Engage with our vibrant community of brides and grooms, sharing your excitement and gaining insights from those who have already experienced the magic of a Maine wedding.

Sign Up for Insider Tips + Tricks

Stay in the loop with our inspirational e-newsletter, curated for potential visitors, weddings, and events in Portland, Maine. Receive the latest trends, expert advice, and exclusive offers from local businesses. Our newsletter is your key to unlocking the best that Greater Portland has to offer for your special day.

Explore Wedding Destinations + Venues

After the euphoria of the engagement settles, start thinking about the who, where, and when. Mull over the guestlist, locations, and timing. Whether you're a Mainer, New Englander, or just crave the coast – Greater Portland is a dream destination, fit for any size gathering. From historic lighthouses to quaint seaside inns, the city (and beyond) offers a diverse array of settings for engagement parties, bachelor and bachelorette festivities, and the grand celebration itself. Submit your event details and our Group Marketing team will be able to connect you with properties who will send proposals straight to you.

Bridal Party Gifts + Welcome Bags

Have you decided who is going to stand beside you on your big day? Show your appreciation to your bridal party for accepting the role in your wedding with thoughtful gifts that capture the spirit of Maine. From handcrafted jewelry to custom-made accessories, our local artisans offer an array of options to express your gratitude to those standing by your side.

Plan an Engagement Party

Celebrate your love with an unforgettable engagement party, set against the stunning backdrop of Portland. From rooftop soirees to intimate dinners overlooking the harbor, our city offers a myriad of options for creating cherished memories with friends and family. Check out our guide for planning an engagement party in Portland, Maine.

Test Flavors + Tray Local Bakeries

While in town why not test out all the sweet treats and bakeries in our foodie region. Portland's been on most magazine's lists of world-class eat + drink. So, now is the perfect time to decide what cakes, cupcakes, whoopie pies, or other desserts you'll be featuring. Sample some of the best and narrow down the selections to make life a little easier when you get back home. Even if you didn't decide completely you're sure to find flavors you love and a better direction.

Engagement Photoshoot for Save the Dates

Freeze the magic of your engagement with a professional photoshoot. Documenting this special time in your lives creates lasting memories that you'll cherish forever. Maine is the perfect backdrop for a photoshoot. Take to the islands, the rocky coast, or our sandy shores.

Ask for Help Where You Need It

The last thing we always recommend for newly engaged couples is asking for help. That could be loved ones, bridal party, family who an help take on some of these tasks alongside you. Hire a wedding planning to manage the logistics and on-site assistance.
---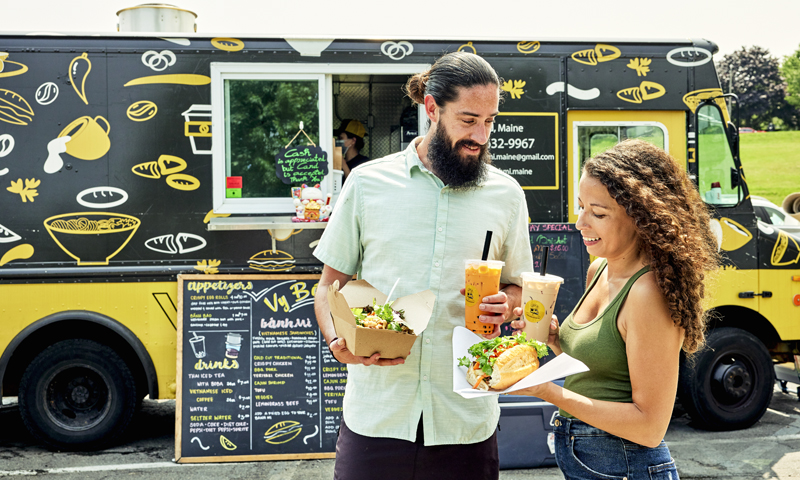 Connect with us for exclusive insights and local recommendations on hidden gems and local landmarks that suit your dream wedding. The enchanting allure of Maine is a siren's call, beckoning newly engaged couples to embark on the romantic adventure of a lifetime. Known for its picturesque landscapes, charming coastal towns, and warm hospitality,

Maine has become an ideal destination for couples seeking a unique and memorable wedding experience. From the moment you say "yes" to the day you say "I do," Greater Portland, Maine, unfolds a tapestry of possibilities. After you get engaged and start checking things off your list, check off Greater Portland to ensure your journey to wedded bliss begins with the magic of Maine.