7 Places to Elope in Greater Portland
Engaged, but unsure if you want a big wedding?
Eplopement and Micro Wedding Ideas in Maine
The fantastic thing about living in or visiting Maine is there's no shortage of beautiful places to elope at any season. Keep reading to find out about ten places to get married across greater Portland!
1. Spring Point Ledge Lighthouse, South Portland
If you long to get married with a prominently featured lighthouse but want to avoid the crowds, the Spring Point Ledge Lighthouse in South Portland is a perfect spot to think about. You'll get nothing but stunning views thanks to the ocean surrounding the lighthouse and Fort Gorges visible in the distance.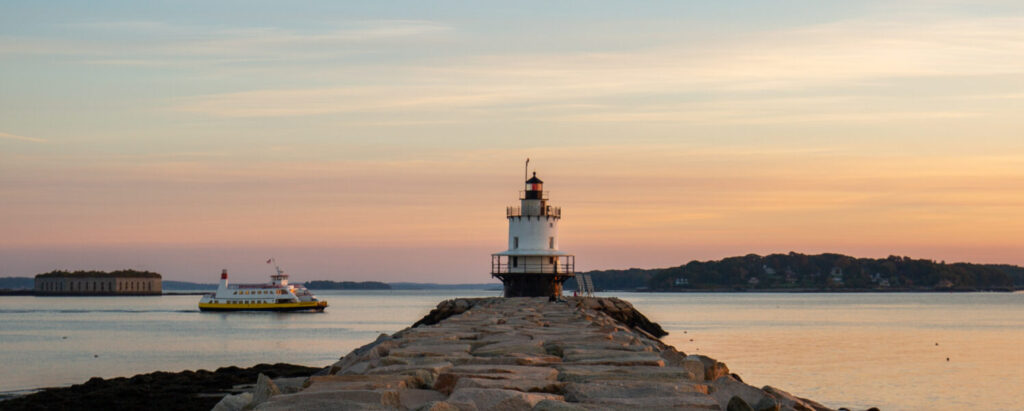 Spring Point Ledge Light, Photo Credits: Serena Folding
Eloping and saying I do in front of the Spring Point Ledge Lighthouse is nothing if not timeless. Start your new life together by choosing a memorable site for your elopement. Check out more area lighthouses.
2. Pine Point Beach, Scarborough
Does a wedding on the sand appeal to you? Pine Point Beach features 4 acres of silky, sandy beach on the coast. There may be nothing more romantic than eloping on the beach and sharing your special day with the one you love as the waves crash all around you. Take advantage of your ideal location by enjoying some fresh fried clams or a lobster roll after you've exchanged your vows at one of the many seafood restaurants nearby.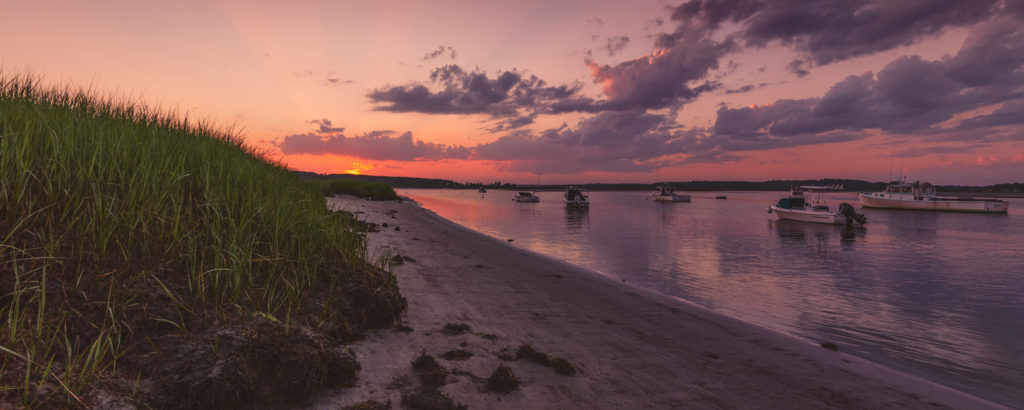 Pine Point Sunrise Beach, Photo Credit: CFW Photography
You can even stick your feet in the ocean and feel like a kid again on this happy day! Why not make it everything you want? Want to see more sandy beaches, check out our Maine Beaches page for more.
3. Fore River Sanctuary, Portland
One of the most beautiful places in greater Portland is the Fore River Sanctuary. Located behind a commercial building, you may not even realize it's there! For the couple eloping who simply wants to celebrate their love, the Fore River Sanctuary has everything. With trails, water, grasses, and wooded areas, it's a little piece of tranquility in the middle of Portland.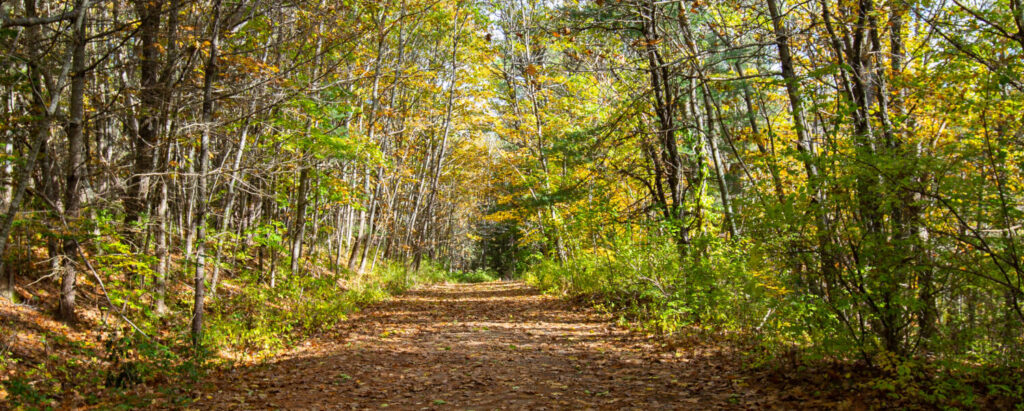 Forest road with greenery, Photo Credits: Serena Folding
There's no shortage of lush greenery and nature here, especially in the spring and summer. If you want Maine to be the star when you're eloping, Fore River Sanctuary should be at the top of your list of places to go. Whether you choose to dress up or want to be more casual while you elope, the Fore River Sanctuary will be an incredible place to make memories.
4. At Sea Chartering a Sailboat
Take oceanfront views one step further by marrying at sea by chartering a sailboat. This is an incredibly charming and once-in-a-lifetime opportunity to elope on the ocean.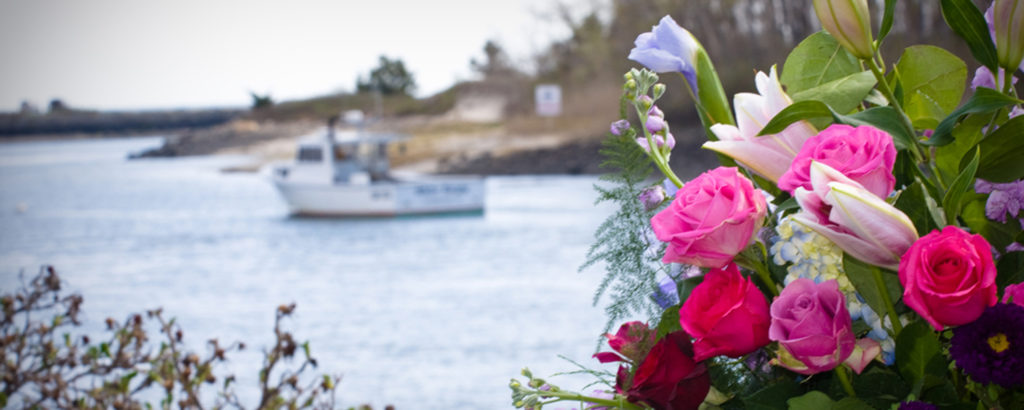 Boat in background of wedding flowers, Photo Credit: Focus Photography
What better way is there to start the rest of your life? There's nothing more intimate than sailing on the sea while you profess your deepest feelings of love and affection. Find more charter and transportation options.
5. Crescent Beach State Park, Cape Elizabeth
There are so many things that make Maine beautiful. There's no shortage of beauty from the ocean to the forests, wildlife, and nature. You'll find many of them at Crescent Beach State Park in Cape Elizabeth. At its finest, Crescent Beach State Park is Maine's beauty; it's a bit wild, unharnessed, but still lovely.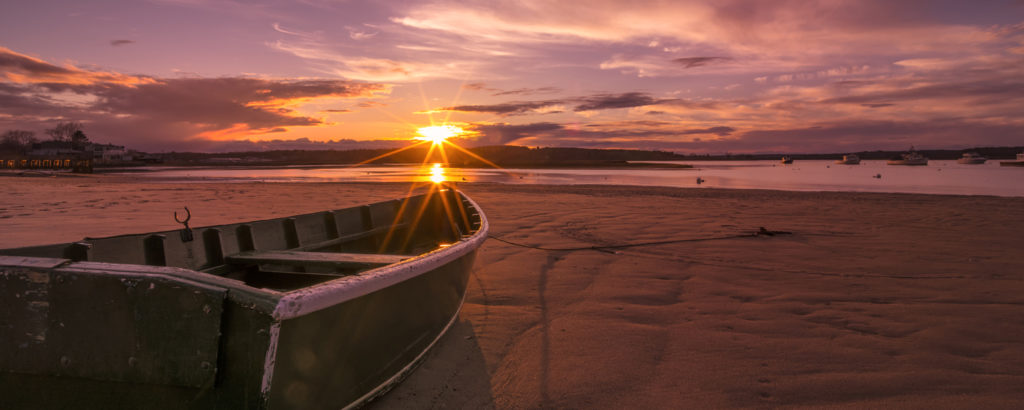 Sunrise Crescent Beach, Photo Credit: CFW Photography
It's slightly rocky and sandy, but you'll never tire of those incredible panoramic views of the ocean all around you. Eloping here sets the tone for your relationship and who you want to be going forward. Embrace the untamed, wildness of Maine for yourself.
6. At the Top of The Portland Observatory, Portland
There's only one Portland Observatory, making it instantly recognizable. The Portland Observatory has one of the best views you'll find in the city, making it picture-perfect if you're eloping.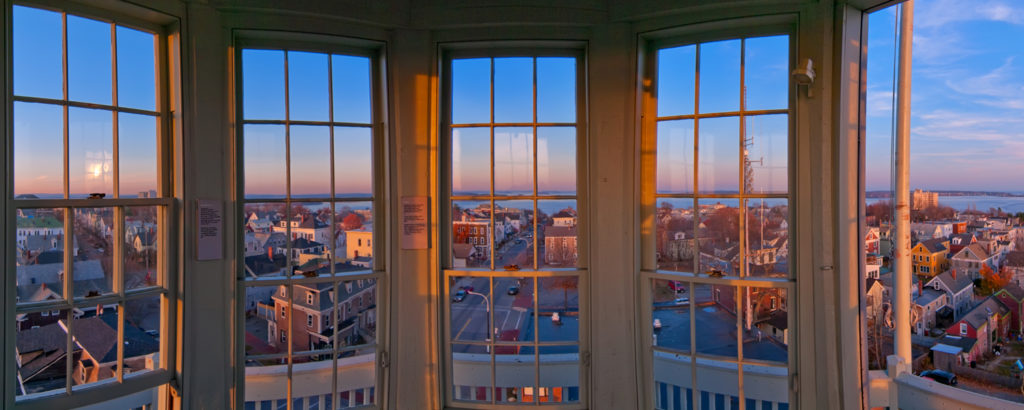 Portland Observatory, Photo Credit: CFW Photography
The Portland Observatory has stood tall for over 200 years, making it a beautiful symbol of what Portland represents. It can also be a lovely symbol of what your love means for those who choose to elope here.
7. Pond Meadow Trail at the Gilsland Farm Audobon Center, Falmouth
For couples looking to inject adventure into their elopement, why not take a hike through Pond Meadow Trail at the Gilsland Farm Audobon Center in Falmouth before saying I do? You'll be able to see acres of apple orchards, along with a pond, hemlocks, and red oak trees.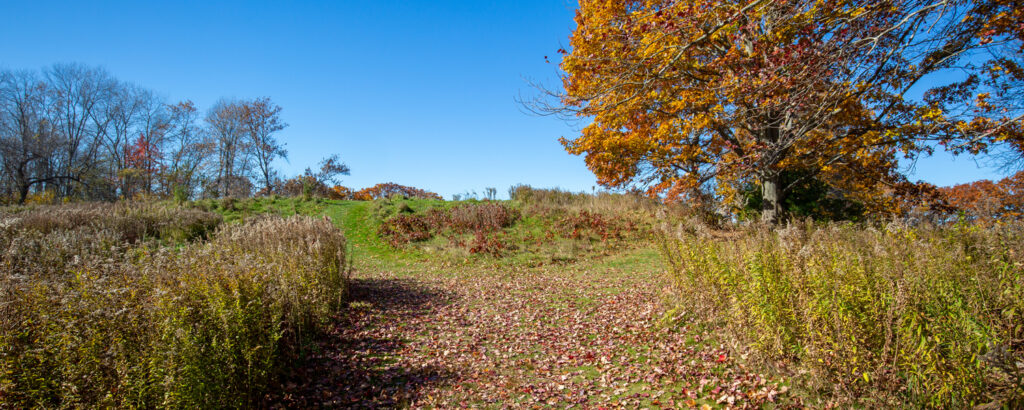 Gilsland Farm Audubon Center Photo Credit Serena Folding
The trail runs along the Presumpscot River, giving you an exquisite setting to elope at after you've finished your hike. After eloping, you can stroll back on this 0.6-mile nature hike in wedded bliss with your partner.
---