A Piece of Your City Tour
Travel Writer | Daniel Seddiqui
In April 2021 Daniel Seddiqui of Living the Map kicked off his "Piece of Your City" tour in Portland, Maine. He stayed in the heart of Downtown Portland at the historic Regency Hotel, he dined on the working waterfront at Luke's Lobster, and he experienced beer bottling first-hand at Geary's.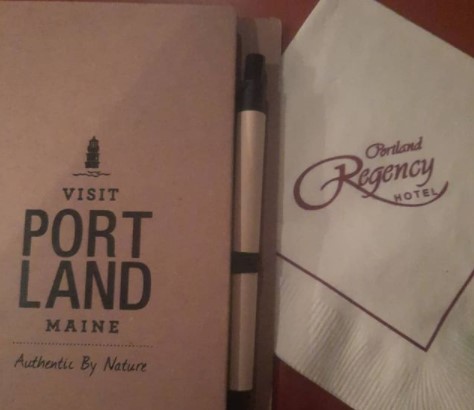 ---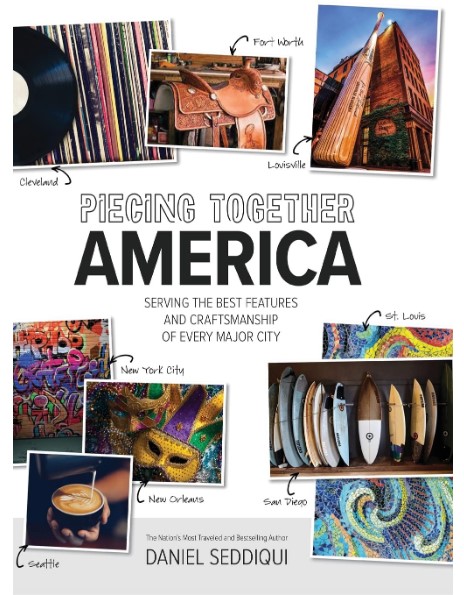 Book Launch
Now just over a year later he has written a book "Piecing Together America" diving into the experiences he had taking home a piece of every major city in the US.
Daniel Seddiqui is a U.S. international bestselling author, keynote speaker, and travel entrepreneur. He has been featured in media across the globe, including NPR, CNN, Wall Street Journal, and TODAY.
Cover Photo is of "Piecing Together America" all rights to Daniel Seddiqui
---
A Piece of Your City Tour
"As a meticulous observer and proponent of hands-on experiences, I plan to visit every U.S. major city for a day to showcase the best neighborhoods, views, foods, activities, events, parks, museums, historic sites, etc., that are absolute musts for any visitor to experience. This will include hands-on work experiences by crafting mementos that characterize the city's culture and industry. I hope this series inspires curiosity, adventure and enthusiasm through meaningful experiences that visitors will always carry a piece of your city." -Daniel Seddiqui
Greater Portland Press
Seddiqui's "Piece of Your City" tour visited every major U.S city with the plan to write a travel book about it. But, along the way the project itself gained alot of attention from the media. This project was featured on both major news outlets and local ones like our own WGME.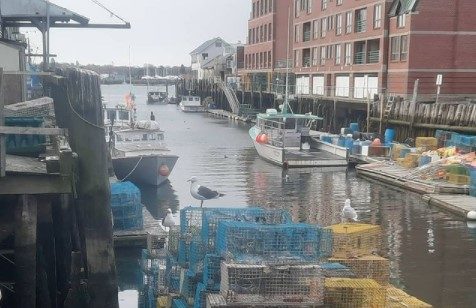 "Entering New England, cannot be mistaken for any other region in America. It closely resembles Northern Europe with town names that end with ham, field, borough, chester and ford. Distance is measured in kilometers. And, lots of rolling grass fields. The moose x-ing signs will throw you off though.
I arrived to my first city, Portland. It's one of the smaller cities that I'll visit, but it always leaves an impression on me. After a breathtaking walk along the rocky shores with the eye of the lighthouse peering down on me, I drove through Cape Elizabeth, again resembling the old country of Europe. Food markets with gravel parking lots. Homes along the windy roadside. School houses with small playgrounds and single building town halls."
–Daniel Seddiqui, A Piece of Your City
Participating Partners
Thank you to our partners below who work with us to bring qualified media into Greater Portland, Maine! We couldn't do what we do without your unwavering support.