Children's Museum Opening
CHILDREN'S MUSEUM & THEATRE OF MAINE ANNOUNCES OPENING DATE
The Children's Museum & Theatre is preparing to open their new 30,000 square foot facility at Thompson's Point, where they plan to welcome visitors beginning Thursday, June 24, 2021.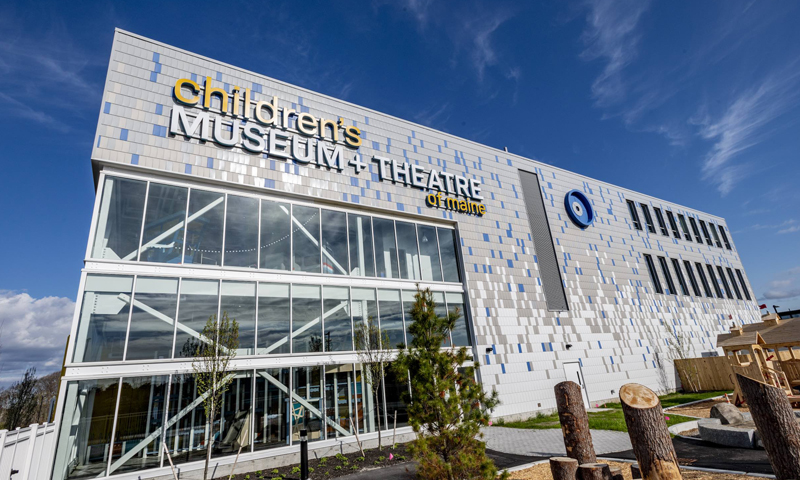 Additional Details
When the Museum & Theatre opens June 24, 2021, it will do so with protocols in place to keep visitors safe like: timed ticketing, reduced capacity, social distancing, enhanced cleaning, and mandatory mask wearing of visitors five and up.
Masking is recommended for those two to four years old, but not required. Beginning with a building capacity of less than 40% of that recommended by the CDC, the Museum & Theatre will continuously re-evaluate visitor experience with the exhibits and in the theatre and gradually increase capacity, when appropriate.
Upon opening, the schedule will begin with three days a week and phase in additional days as staff becomes onboarded.
---
For more information visit their listing below or on the web at kitetails.org