Putting the Spotlight on Coastal Maine's Famous Attractions
Tour Maine's most beautiful lighthouses along the coast from Kittery and York's Nubble Light to Portland's most famous lighthouse, Portland Head Light.  Discover the maritime past on your own or learn about lighthouse history from educated tour guides.
Lighthouse Lovers Scenic Tour
Maine is well known for its scenic coastline and lighthouses. You could plan a whole trip around these historically significant and visually arresting Maine beacons. Many scenic tours have lighthouse lovers choices and embark from downtown Portland to nearby sites. Portland is lucky to have six lighthouses within 20 minutes of the city. If you are exploring on your own… here's a driving tour that will take you to all six lighthouses including Portland Head Light, which one of the most photogenic lighthouses in Maine.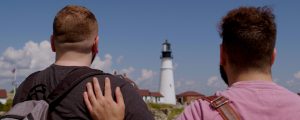 From State Street in Portland, take the Casco Bay Bridge and follow Route 77 South toward Cape Elizabeth. Approximately one mile south of Cape Elizabeth's town center, turn left at the sign for Two Lights State Park and follow to the twin lighthouses, built in 1828. Both are on private property, so you can't get close, but you can get a good view of them from the park. Retrace your route back to Route 77 in Cape Elizabeth, turn right on Route 77, and follow to the town center, then turn right onto Shore Road.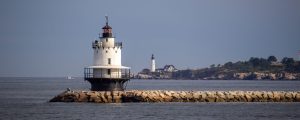 Follow Shore Road approximately three miles, turn right at the sign for Fort Williams, and follow the road to the end to Portland Head Light – one of the most photographed lighthouses in the country. Commissioned by George Washington, Maine's oldest lighthouse is still active, guiding ships into Portland Harbor. Before leaving Portland Head Light, observe Ram Island Light at the entrance to Portland Harbor off Portland Head.
Retrace your route back out to Shore Road and turn right, then veer right again onto Preble Street. Follow Preble Street through Willard Square approximately 1/2 mile, turn right onto Fort Road, and follow to the campus of the Southern Maine Community College.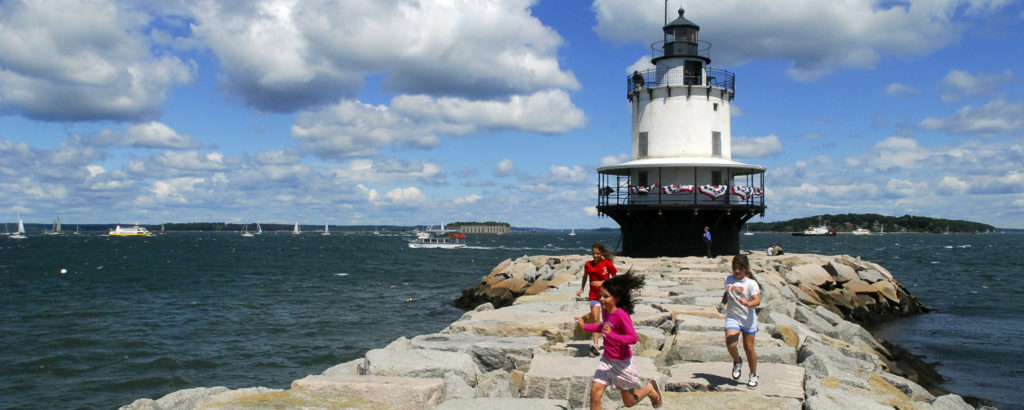 Drive through the campus to the Portland Harbor Museum, and walk along the granite wall to Spring Point Ledge Light. You can walk out on the granite breakwater to get close to the lighthouse or admire it from the beach. On most summer weekends, you can venture inside for a tour of this real working lighthouse. There is an admission fee.
Exit the campus, and turn right onto Breakwater Drive. Turn right again at a stop sign onto Madison Street. Continue past the industrial section of town, keeping the breakwater on your right, to Bug Light at the end of the road. You can park your car and walk out on the short breakwater to the lighthouse or take a walk on the paved path that offers views of Portland Harbor and the city skyline.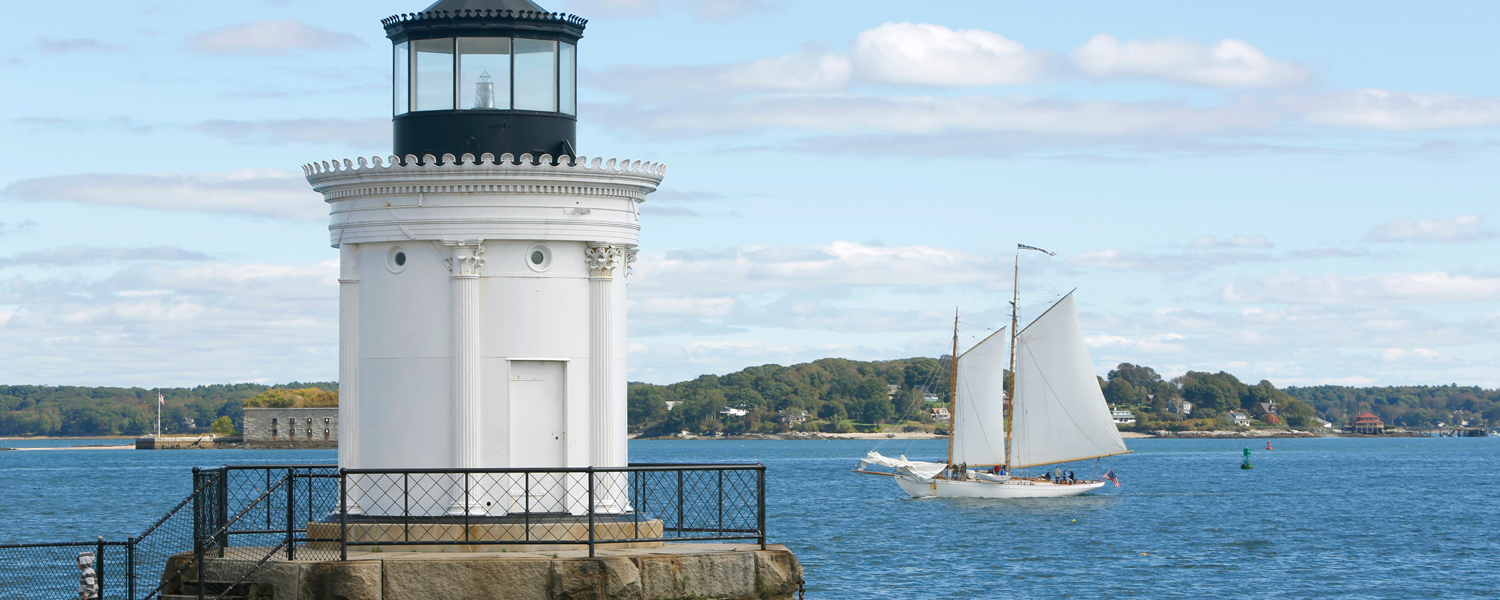 To return to Portland, reverse to Breakwater Drive and turn right onto Broadway, which leads back into town.
Want more travel tips and ideas? Join our newsletter and get insider knowledge of the Greater Portland region.
Free Visitor's Guide
Receive information to assist you in planning your Maine vacation. Listings include where to stay, where to eat, what to do, maps, and much more… it's everything you need.