Monopoly: Portland, Maine Edition
Iconic Maine Landmarks on Monopoly Board
get in on the action this February
Pass Go! Everything you love about the classic game Monopoly is being adapted to feature our scenic region of Maine. Portland, Maine beat out 30 other major cities across the U.S for the opportunity to have our city by the sea turned into a board game.
This project kicked-off at a press conference on Thursday, Feb 9 and anticipated rollout for the game is in late Fall 2023.
---
WHAT YOU NEED TO KNOW
This edition of Monopoly will keep the original four corners and game pieces, but will feature customized spaces to feature local businesses in Portland.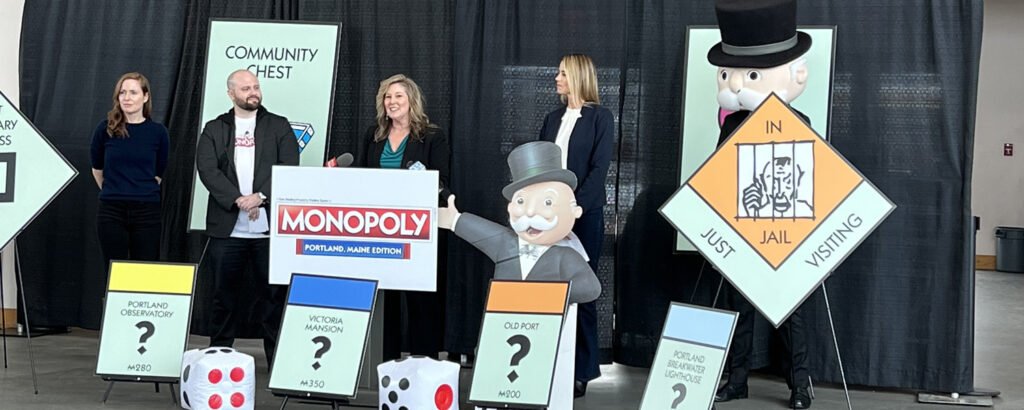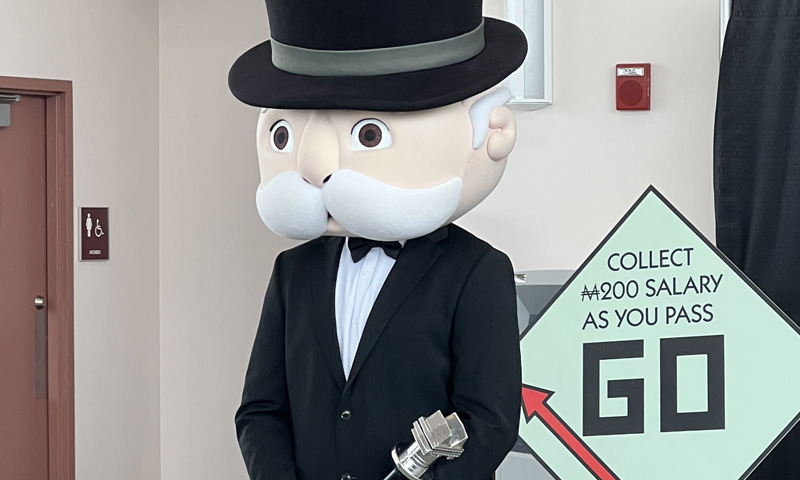 Monopoly Press Conference, Photo Credit: Kirstie Archambault
Tim Barney – a representative from Top Trumps (manufacturer of Monopoly) – spoke at the Press Conference at Ocean Gateway. He was there to present the concept alongside the Mayor of Portland, Kate Snyder, CEO of the Portland Regional Chamber, Quincy Hentzel, and of course our President + CEO, Lynn Tillotson.
---
HOW TO ENGAGE
Community members are encouraged to email Portland@toptrumps.com with suggestions on what they'd like to see on the board now until the end of February.