My Trip Plan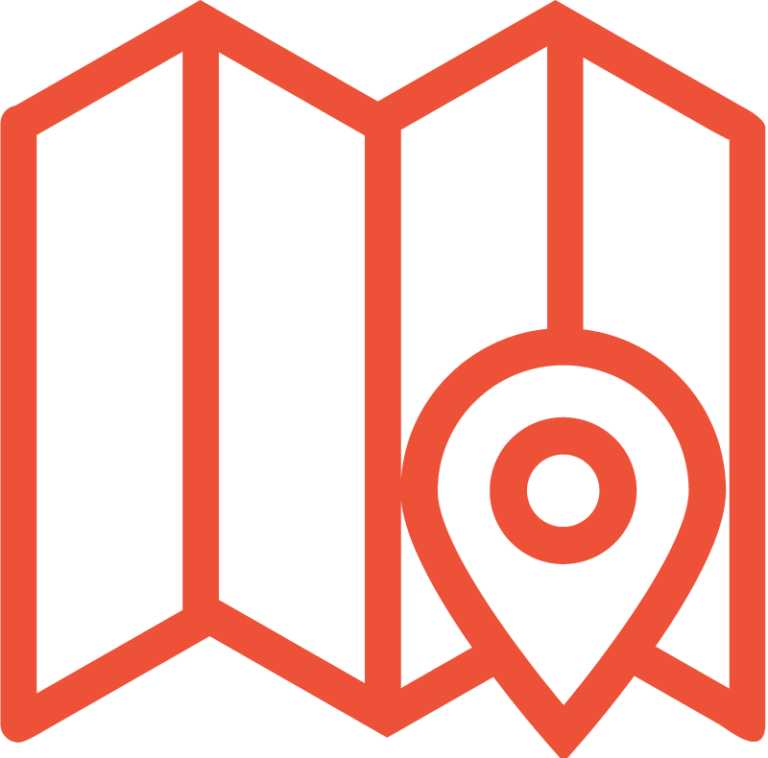 Store things of interest like upcoming events and your favorite activities.
Tip: add all your favorites to the planner while browsing the site and then go through and narrow them down below.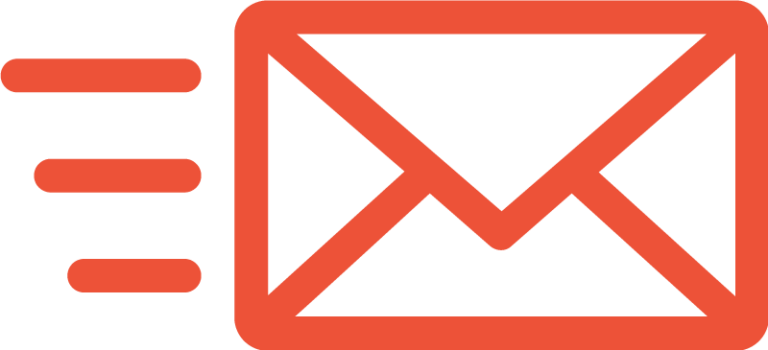 Then send your trip plan to your email and include your family and friends.
Tip: you can edit the plan and send it back and forth to recipients until you reach a final decision.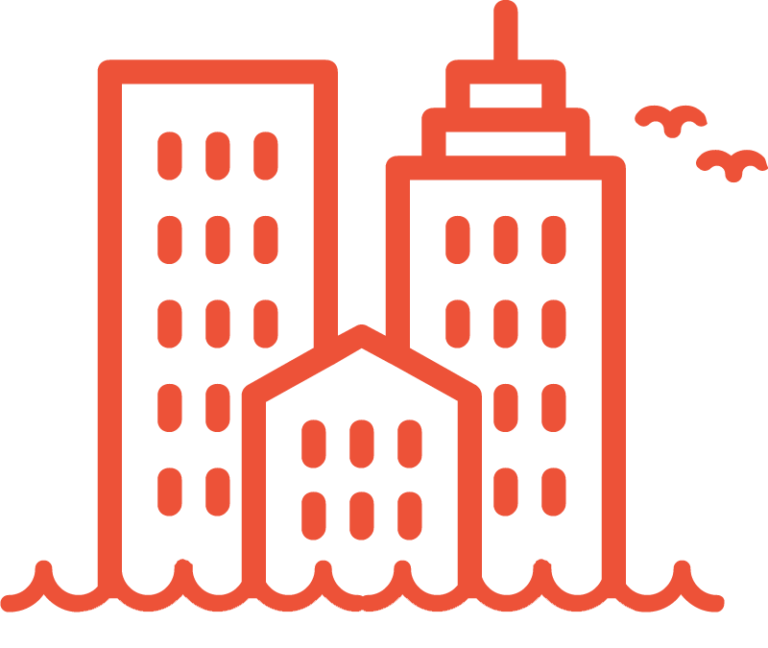 Go exploring Greater Portland Maine together! Use our map of the region to help gauge where the businesses, events, and sites you've selected are so you can plan accordingly.
Browse our website and click on the "Save To Trip Plan" button to add listings.
Get Acquainted
The Lay of the land
Hover over the town for more info or click to read more.
Get Acquainted
The Lay of the land
Hover over the town for more info or click to read more.
Cumberland
Cumberland's history as an agricultural town with a strong shipbuilding connection. Since 1868, the Cumberland Fairgrounds has been home to the Cumberland Fair during the last week in September each year. One of the state's largest agricultural fairs, it began when farmers would present their biggest and best-tasting vegetables. Today, The Cumberland Fair remains a true county fair and features harness racing, livestock and agriculture competitions, horticultural exhibits, pumpkin contests, and plenty of food.
Cape Elizabeth
Extending 12 miles into open ocean, rimmed by craggy shores and sandy beaches, Cape Elizabeth marks the entrance to spectacular Casco Bay. An affluent area filled with rich history and striking scenery, Cape Elizabeth is admired for its rolling hills and Colonial-style homes. It is also recognized for its commitment to the preservation of open space and abundance of trails: it's Greenbelt Plan has become an integral component of the community's character.
Falmouth
Located just north of Portland on the coast of Maine and covers approximately 32 square miles from the coastline to rural areas further inland. Drive north on Route 1 in Falmouth and turn onto Route 88, and you'll witness one of the most beautiful drives in America. Short-term visitors will notice its charming main street first, particularly picturesque in the fall. Town Landing Market in Falmouth Foreside is a must while you're in town (it showcases one of the oldest Coca Cola signs in America), and the walk down the hill to Falmouth Town Landing offers spectacular views of the harbor.
Freeport
Just 20 minutes north of Portland, visitors will encounter world-class shopping and plenty of picture-perfect outdoor adventure. Freeport, Maine was founded in 1789, and the passing centuries are evident in its preserved farmhouses and acres of rolling land. But many know the town for the worldwide reputation it has gained as a shopping destination and for its scores of international brand outlets, independently-owned boutiques and galleries featuring local artists and artisans. Whether you get there via scenic Route 1 or on The Amtrak Downeaster, Freeport is on the must-do list for visitors to the Portland area.
Gorham
Approximately 9 miles outside of Portland is the small college town of Gorham. Gorham is the home of University of Southern Maine, where thousands of students pursue their education each year. As with any college town, the school enhances the intellectual and cultural life of the community. From coffee shop discussions to gallery openings, the influence of the university is felt throughout the town. Gorham's South Street Historic District boasts a wide collection of restaurants, shops, and historic houses that make this gateway town feel like a trip through history.
Portland
Visitors to the Greater Portland region will find more than enough to explore without even leaving the peninsula. Though smaller than some of its east coast rivals, this little city has a world-class dining scene, a truly magnificent art museum, and plenty of places to enjoy the scenic rocky coast. The city maintains much of its 19th century architecture and flavor and the character of the trading and fishing settlement it once was when it was established in 1632. Today, visitors will find a working waterfront where fishing boats arrive and depart, mingling with a sophisticated urban center.
Pownal
Epitomizing the small rural Maine town. Its population grazes 1,500, and its town center is a nod to its history where the municipal town hall, Mallett Hall, which is listed on the National Historic Register, proudly stands. Most notably, Bradbury Mountain State Park draws hikers seeking a modest walk to a picturesque vista at the summit. Sculpted by a glacier, Bradbury Mountain is the park's most outstanding natural feature. An ideal picnic area, the park's trails and migrating hawk and eagles populate its 800+ acres of forestland.
Scarborough
Scarborough, once known as "Owascoag," or the "place of much grass," is as appealing as the name implies. Located approximately 7 miles south of the City of Portland, Scarborough offers the lovely rocky coastline made famous by local artist, Winslow Homer. Here, gentle marshes turn slowly into sandy beaches, and boardwalks provide walking tourists a place to slow down and enjoy the scenery. The Scarborough shoreline is a nice place to take a refreshing dip on hot summer days, and area beaches provide the perfect access.
South Portland
Visitors who come to Maine by air will inevitably get their first glimpse of the Pine Tree State in South Portland. It is home to the Portland International Jetport, a state-of-the-art jetport recognized for its customer service and commitment to sustainability. But while some might feel compelled by habit to hurry from the terminal, there are many fantastic attractions on this side of the Casco Bay Bridge. The western half of the city hosts commercial, industrial, and advanced technology property. The largest shopping mall in the state is nearby, as are plenty of hotels and restaurants.
Westbrook
Conveniently located approximately six miles outside the city of Portland and just three miles of the Portland Airport, Westbrook combines business, culture, and outdoor fun in a very special community. The revitalization of Westbrook's downtown has given rise to a new and upcoming creative community with art and cultural opportunities, including a beautiful performing arts center and a thriving Main Street, which houses a variety of shops, offices and restaurants. Enjoy a top shelf selection of pubs, specialty shops, and international cuisine. They can also take in summer music concerts and family-centered festivals.
Yarmouth
The Town of Yarmouth epitomizes the best in Maine communities: a New England-style main street (known as the "Village") with a combination of old homes and small businesses, a beautiful parkway along the picturesque Royal River, a sheltered port in Yarmouth Harbor, and a diversified commercial base along U.S. Route 1. Yarmouth boasts top-notch seafood spots year-round, but in July, the annual Clam Festival is the region's main attraction. The family-friendly event features plenty of clams and chowders, as well as amusement park rides for the kids and kids at heart.
Bailey Island
Simply stated, Bailey Island is a mecca for visitors with a yen for the ocean. Located within the town of Harpswell, it is part of 216 miles of coastline that make up Harpswell Neck. Bailey Island is one of three large islands, including Sebascodegan (Great Island), and Orr's Island, connected by bridges to themselves and the mainland. Some experience the island as part of a scenic cruise to Eagle Island or Mackerel Cove. Others may come by car, taking the 15-mile drive south from Brunswick, or the 50-mile drive from Portland.
Chebeague Island
Chebeague Island is one of Maine's most beautiful islands! It is home to generations of year-round and summer residents. At almost five miles long and 1½ miles wide,Chebeague Island is the largest island in Casco Bay and is home to over 360 year-round people and more than 1,600 summer residents. Its name means "isle of many springs."
Cliff Island
Cliff Island is the smallest year-round island in Casco Bay and the last stop "down the bay" on the Casco Bay Lines ferry. Shaped like an "H," the island has extensive property in conservation land, permanently protecting its rural atmosphere. The island is the only year-round island in Casco Bay that has all unpaved roads and, while cars are allowed, most people walk, bicycle or use golf carts for transportation.
Great Diamond Island
A 20-25 minute trip from Portland by ferry, Great Diamond Island in Casco Bay is one of the most picturesque in Maine. This jewel features picnic areas and hiking trails that allow for taking in the island beauty as well as an inn, a 5-star restaurant, and marina. Bike or get around the island via golf cart. Visitors may hear of literary greats that frequented the island such as Henry Wadsworth Longfellow or Harriet Beecher Stowe. Or, they may hear of its history as a military base during the 19th century, and note the attention to preserving the architectural integrity of the time.
Little Diamond Island
The primarily private island was known as 'Little Hog Island' during colonial times. It is part of the city of Portland, Maine. Little Diamond Island offers great vacation house rental and home rental-by-owner deals for the knowledgeable traveler. No matter what budget or level of comfort, there's surely a great local vacation home rental available. Find cabins, condos, bed & breakfast inns, luxury suites, corporate apartments and vacation packages and escape to Little Diamond Island.
Long Island
The town reports a vibrant community where citizens take a strong and active role in improving the quality of life for all. Should you visit? Certainly – the coastal spot of your dreams is meant to be experienced in person. The 3-mile long, 1-mile wide island is best toured by bicycle (but bring your own). Visitors will find a sandy beach, scenic walks along the shore, a brand new library and art gallery, a gift shop, and an inn where dinner is served.
Peak's Island
Going to Peak's Island is not just a junket to find sandy beaches and striking views. It is that. But Peak's is a place where visitors get a taste of island living. Accessible by a 20-minute ferry ride from the mainland, Peak's Island is part of the city of Portland, but its character is a rare combination of distinctive and welcoming. Residents wisely cater to the surge of curious tourists as well, providing buzz-worthy cafés, stores, museums and galleries that flaunt the ingenious and the quirky in equal measure.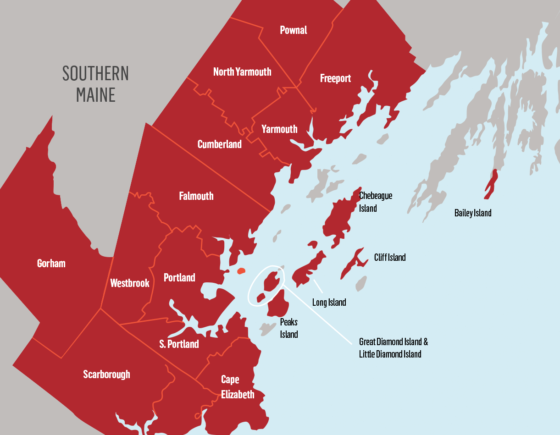 Your Personalized Trip Planner
Store, send, and save all the activities and events you want to enjoy in Greater Portland, Maine!
"Save to Trip Plan" buttons are located at the top of most pages on the site and at the bottom of all blog articles.
FREE VISITOR'S GUIDE
Receive information to assist you in planning your Maine vacation. Listings include where to stay, where to eat, what to do, maps, and much more… it's everything you need.