Receive Comprehensive Services from our Professional Staff
Our courteous specialists are trained to help you get the info you need. When you're in town, stop by the Ocean Gateway Information Center and pick up brochures, visitor guides, maps of the Portland area, travel and cruise ship schedules.
Sightseeing
Group Tours
Step-on Guides are very helpful in maximizing your visit and sightseeing excursion to our local areas. Guides can come aboard your motorcoach to give an informed overview of the city or attraction to be toured. Visit Portland can help you with all your step-on guide needs for Maine.
Contact our Visitor Information Center Specialists
P: 207.772.5800  Email: tours@visitportland.com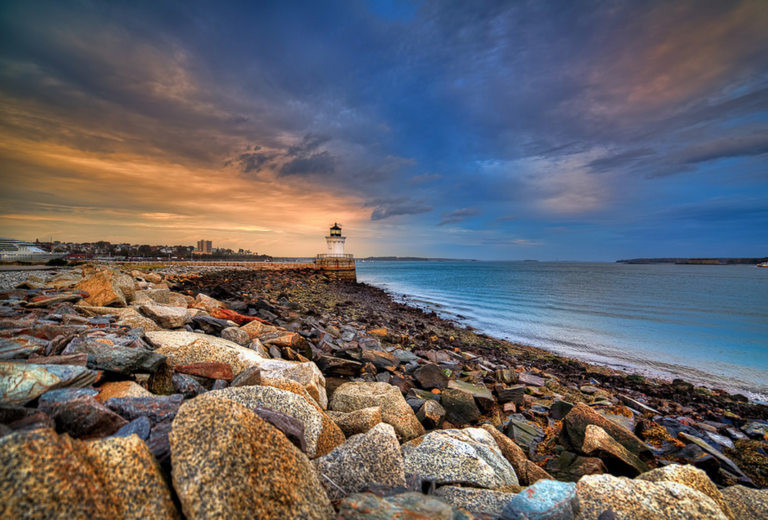 Here is a testimonial from a Maine Tour Connection client...
In a "Sea" of people I could hear the laughter. I turned to see what was going on. There she was dressed in a long red tuxedo "tailed" jacket, red claws and a Lobster tiara. Someone standing next to me asked: "Who is that?" I replied; "It's the Lobster Lady!"
When I plan my trips to New England I call the Lobsterettes at The Maine Tour Connection. I'm always looking for something "new and different." I can always rely on their expertise to customize my motorcoach trips and make all the arrangements. They provide me with detailed driver and escort notes, specific directions, and a timed itinerary.
Recently, they put together a fabulous 6 day trip on the scenic Maine Coast. This was the first trip to Maine for many of the folks and they still talk about it fondly. My passengers experienced the best of Maine from the sandy south coast beaches to the rocky coast of Acadian National Park and all the quaint villages in between, staying in comfortable accommodations at a truly affordable price.
One afternoon I received a phone call from one of the "Lobsterette's", Donna. Better known as "Doppler Donna." Who knew the ladies at TMTC are always keeping an eye on the weather and sea conditions? A storm was approaching and high seas might prevent us from going on our whale watch cruise. They had a substitute activity ready for us! I was impressed! This was just one more reason why I always contact TMTC when planning a trip to New England, Eastern Canada, and of course Maine! One phone call, one deposit, and one rooming list are all I had to do. They do the rest and ALWAYS make me look like a hero!
Sincerely,
A very happy TMTC customer!
Visitor's Guides
Receive information to assist you in planning your Maine vacation. Listings include where to stay, where to eat, what to do, maps, and much more… it's everything you need.