Fire & Ice: Cozy Fireplaces and Ice Bars
WARM UP WITH DRINKS AND A FIRE AT LOCAL FAVORITES
Hygge is a trendy Danish word that embraces the concept of getting super cozy. We'll give it to the Danish for making it popular, but the truth is – Mainers have been getting hygge for years! We know winter is the perfect time to cozy up next to a burning fire with a warm drink, a tasty snack and a good book. Check out this list of great spots to get hygge by the fire like a true Mainer this winter.
fireplaces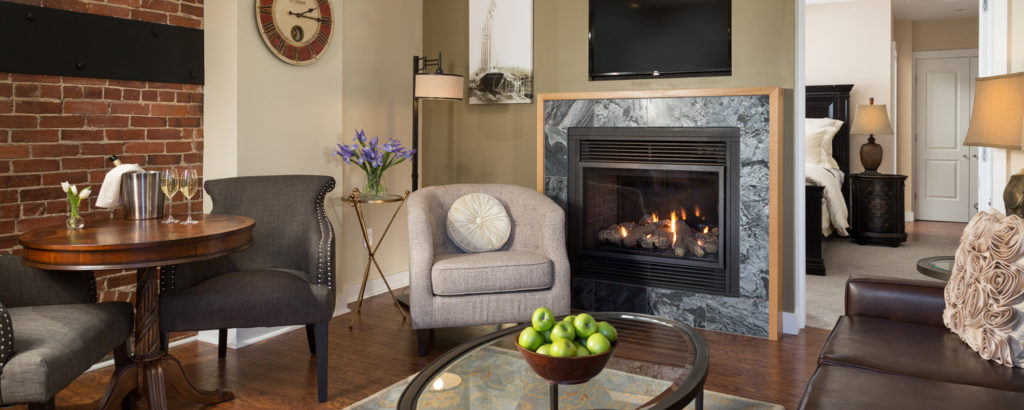 The Lounge at The Francis, Arts District, Portland
This restored landmark-turned-swanky, boutique hotel and restaurant kept as many of the original details of the historic structure intact, including the incredible first floor fireplace. Order a cocktail from the bar at Bolster, Snow & Co. and plant yourself here to relax in classic luxury.
The Garden at the Portland Harbor Hotel, Old Port, Portland
Grab your mittens and head to the outdoor fire pit in the garden at the Portland Harbor Hotel. This sanctuary sits in the center of the property, providing a peaceful oasis tucked in the heart of the Old Port.
ri ra irish pub, old port, portland
Ri Ra has not one, but THREE fireplaces! This casual Irish Pub is the perfect spot to warm up with a cold pint on a snowy winter day
afternoon tea at the harraseeket, Freeport
A long standing tradition, afternoon tea at Harraseeket Inn exemplifies classic coziness. Sip a warm cup of tea in the drawing room next to a roaring fire while enjoying home-baked pastries and delicate tea sandwiches.
sunday brunch at the portland regency hotel & spa, downtown portland
Easy like Sunday morning – stay at the Portland Regency Hotel & Spa in the heart of Portland's Historic Old Port and wake up slow with a delicious Sunday Brunch next to the fire. Enjoy Maine Lobster Benedict or Blueberry Pancakes, a signature mimosa and a blazing fire to start your Sunday off in the coziest way possible. You might just need to crawl back into bed after.
boone's fish house and oyster room, downtown portland
To view some of the area's marine wildlife, such as seals or whales, take one of the local seafaring excursions or book a trip to see Casco Bay with Portland Schooner Co. Go back in time as you board one of their two authentic sailing vessels built in the early 1900s and see the beautiful rocky coastline from a different vantage point on the water.
7 | Incredible hotels and B&Bs
Did you know that winter in Maine is prime season for fresh, cold water oysters? Enjoy these local delicacies while staying warm by the wood burning fireplace at Boone's. You'll have an amazing view of the chilly waters of Casco Bay, but will be nice and toasty inside feasting on the local catch.
ice bars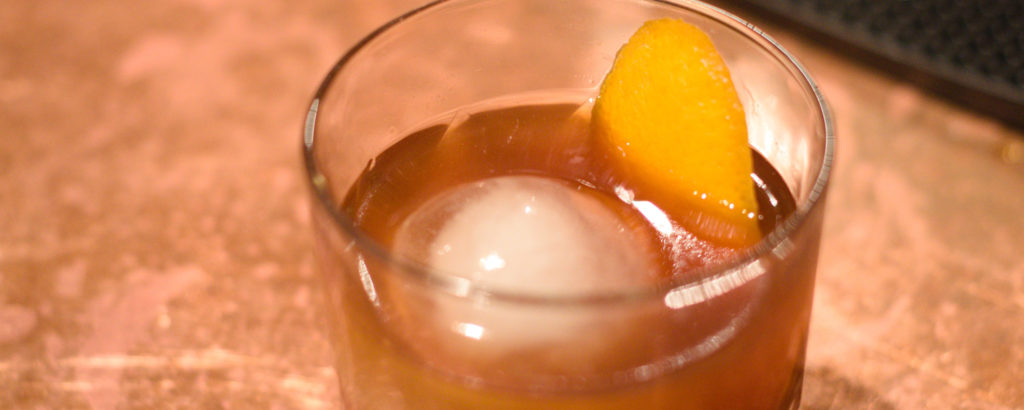 While we love to keep it cozy in Maine, we also know how to make the most of the winter weather. We could just sit by the fire all winter, but eventually we need to bust out of hibernation and have a little fun. Us Mainer's are known for being resourceful, and we've found a way to use that cold weather to our advantage by creating annual parties centered on ice and snow. So grab your bean boots and your winter coat, and head to one (or all) of these super cool outdoor events this winter:
Fire & ice at the nonantum resort
2020-2021 DATES TO BE DETERMINED
The perfect nightcap to end Kennebunkport's Christmas Prelude is the Nonantum Resort's Ice Bar. What better way to close this year's prelude than with blazing bonfires, Ice Bars & Sculptures, local music, and food + drink? Since it is the 10th anniversary of their annual ice bar everyone who attends will receive a commemorative gift.
ice bar at the portland harbor hotel
2020-2021 DATES TO BE DETERMINED
Ice Bar is an annual tradition that Portland Harbor Hotel takes seriously. The entire place is decked out and transformed into a big party with magnificent outdoor ice sculptures and ice bars serving specialty martinis from luges carved into the ice. Best part is the hotel also offers special stay and play deals during the weekend so you can make the most of your budget while in town.
flavors of freeport ice bar
2020-2021 DATES TO BE DETERMINED
Enjoy delicious samples of local brews and beverages while learning about what's new in Freeport's culinary world for Flavors of Freeport, February 21-22, 2020. The Flavors of Freeport Ice Bar features frosty beverages, ice sculptures, roaring fires, and a DJ to get your blood flowing. Freeport, Maine is conveniently located twenty minutes north of Portland and with its great variety of culinary delights you will want to add them to the line-up of your next Maine vacation.
ice bar at the brunswick hotel
2020-2021 DATES TO BE DETERMINED
Coming to the Brunswick Hotel's outdoor patio this February is their annual Ice Bar celebration. Come see what their winter wonderland has in store this year in Brunswick, Maine—just over a half hour from Portland. The event includes beautifully-crafted ice bars and sculptures, specialty cocktails served with ice luges, live music, and a complimentary food display designed by their chef.
old port slice and ice bar
Here's a little, local's tip for you—head upstairs at Old Port Slice and Ice Bar, in the heart of downtown Portland, for a frosty treat year-round. Their full ice bar has been newly renovated and features several local beers on tap. Plus, when you get hungry you can always go downstairs for a slice; they are even open until 2am for all your late-night munchies.
---
view more itineraries
From family vacations to wedding weekends, and everything in between, we have the travel plan for your picture perfect vacation. Whether you're interested in our art & culture scene, food + drink, or outdoor adventures—we got your back. Safe travels! Learn more.